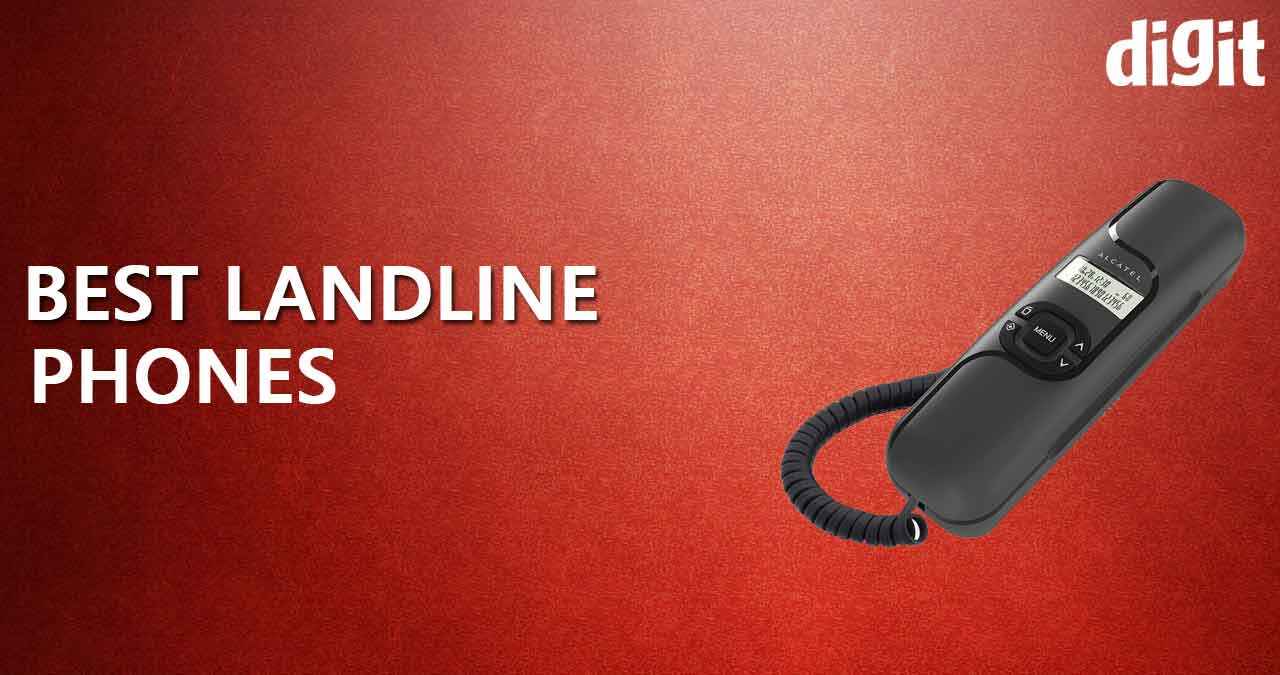 Even though smartphones have hugely captured the interest and attention of people in today's world due to their compact build and high portability, landlines seem to have a different fan base for their own reasons. This supposed "old school" gadget is still in trend as they are mostly required as a part of a home security system and let working people stay in touch with their kids without providing them with a smartphone at a young age. So if you are planning to get a landline for your home or office, then here's a list that includes some of the best landline phones you can find online at reasonable prices.
1. Beetle M59 Corded Phone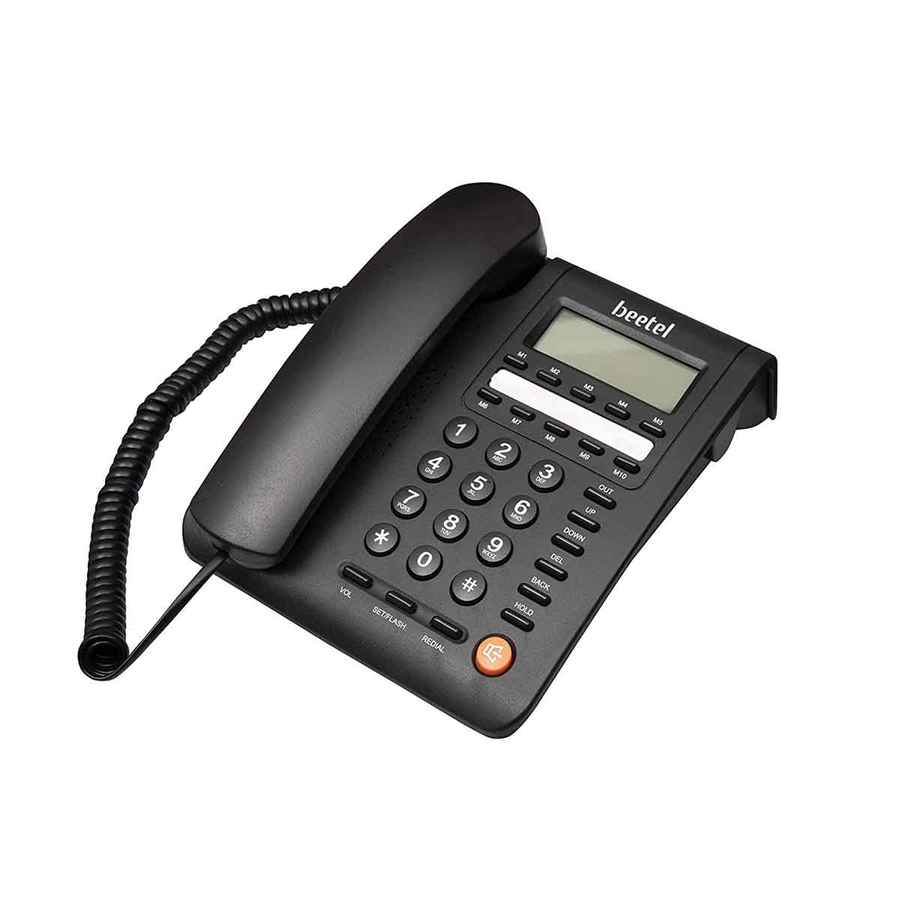 Most of us have had a Beetle landline phone in our households previously, and it is still going strong when it comes to manufacturing durable and quality landline phones. The Beetle M59 is a corded landline with several features that can make it a convenient option for carrying on the conversations comfortably. The phone weighs approximately 530 grams and can be placed easily on the tabletop or mounted on a wall. It has a 16 digit LCD display and a standing screen display size of 2.71 inches.
The Beetel M59 also has other features like music on hold, adjustable LCD contrast and the ability to store the last 37 incoming calls along with 15 outgoing calls in its memory. You can also set up to 3 alarms and switch to the "Do not Disturb" mode. It also comes with a mechanical lock coupled with an anti-steal dialling function for greater safety which makes it one of the best landline phones in the market.
2. Beetle M73 Caller ID Corded Landline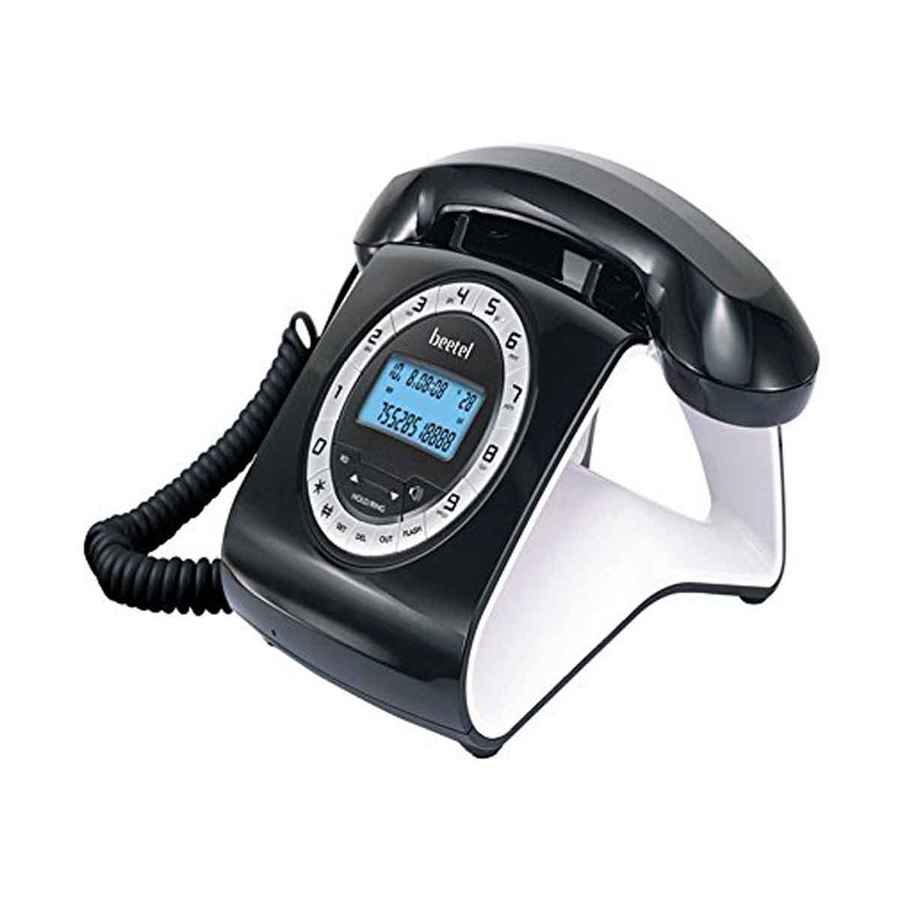 If you want to get a corded phone for your home but don't want to compromise on functionality or looks, then the Beetle M73 might be the product you are looking for. It has a caller ID function and a digital answering system that ensures smooth conversations and enhanced security. It has a retro design and is equipped with an alphanumeric keypad, giving it a unique, eye-catching look so you can flaunt it in front of guests or clients effortlessly!
This landline phone can store the logs of the last 30 incoming calls and 5 outgoing calls, so you can quickly redial the recently contacted numbers. Beetle claims that it also has an anti-line trapping function for enhanced privacy, and you can also adjust its ring volume. The backlit LCD screen can display up to 16 digits and can be easily viewed even during the dark. This sleek and stylish corded landline weighs nearly 780 grams and has dimensions 9 × 4.5 × 25 -cms.
3. Alcatel T-76 Corded Landline Phone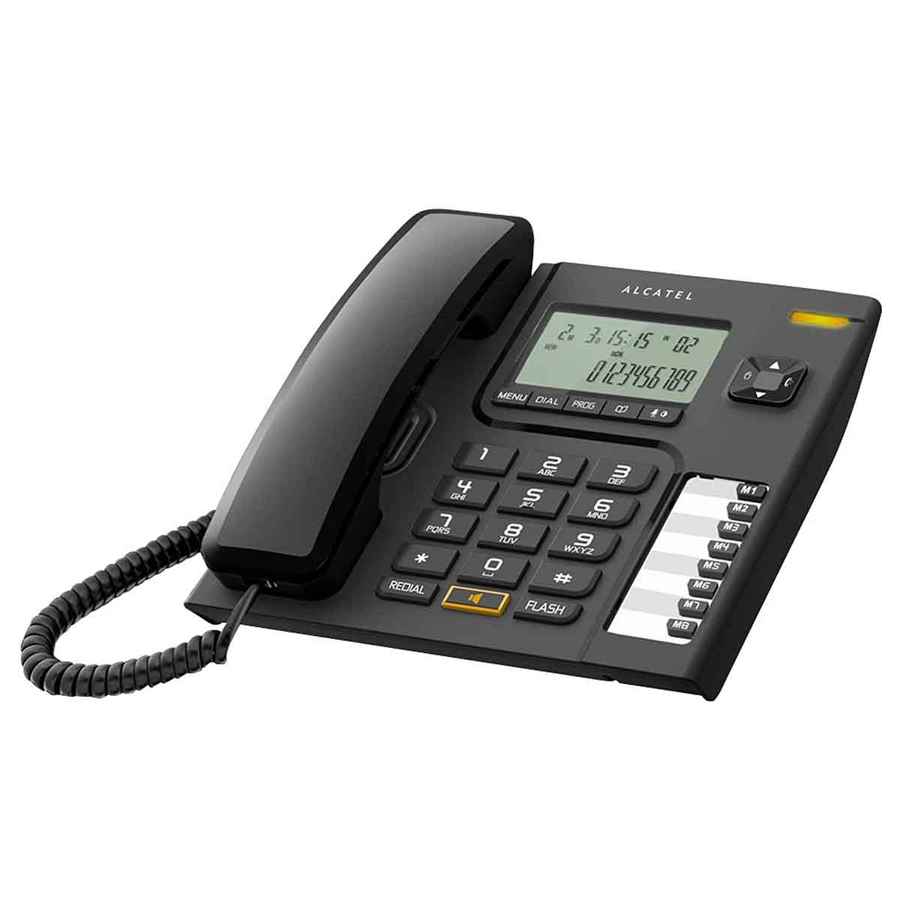 Alcatel T-76 corded landline phone is a complete residential phone for homes and official uses with a large display and can be used in hands-free mode. One of its amazing features is that it includes 8 direct and 10 two-touch memories to simply call your favourite contacts and talk to them quickly as you don't have to spend time dialling their numbers. It equips an extra-large numerical display, which supports features such as Caller ID, notifications related to new calls and missed calls, date and time display and much more. You can adjust the volume of the ringer to high, low or medium as per requirement. Despite its prominent features and contemporary design, it has a reasonable price, making it a great landline phone.
4. Panasonic KX-TG3411SX Cordless Phone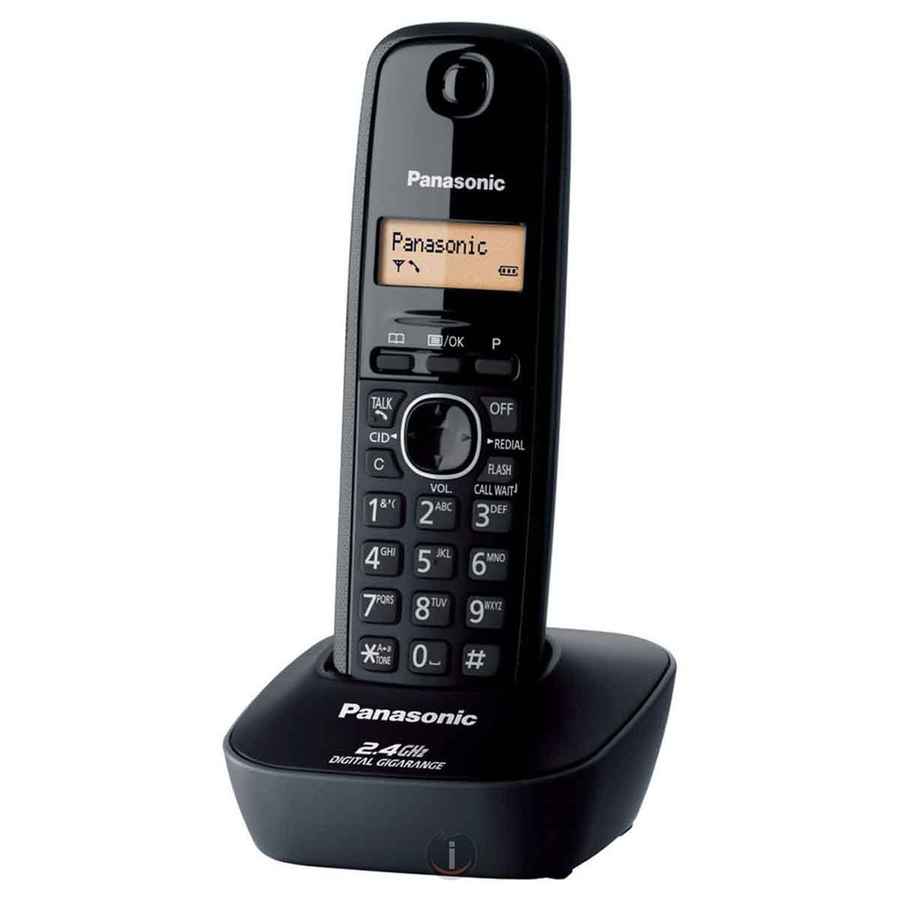 Panasonic is one of the most trusted brands for quality electronics, and the KX-TG3411SX is a case in point. This cordless landline phone can be mounted on a wall or placed on a tabletop, which makes it ideal for homes and workspaces. You can move around freely without worrying about tangled wires and talk for up to 10 hours in a single charge (it gets fully charged in 7 hours).
It works on a frequency of 2.4 GHz and supports a NI-MH battery. You can also choose between 6 ringer tones and 14 ringer melodies along with time display settings. It can store up to 50 phone book entries, 5 numbers for redial, and 50 caller IDs in its memory. Last but not least, the Panasonic XK -TG3411SX has an illuminated LCD which makes it easy to use and read the time and number as everything is visible even in low light or at night.
5. Binatone Trend 1 Landline Phone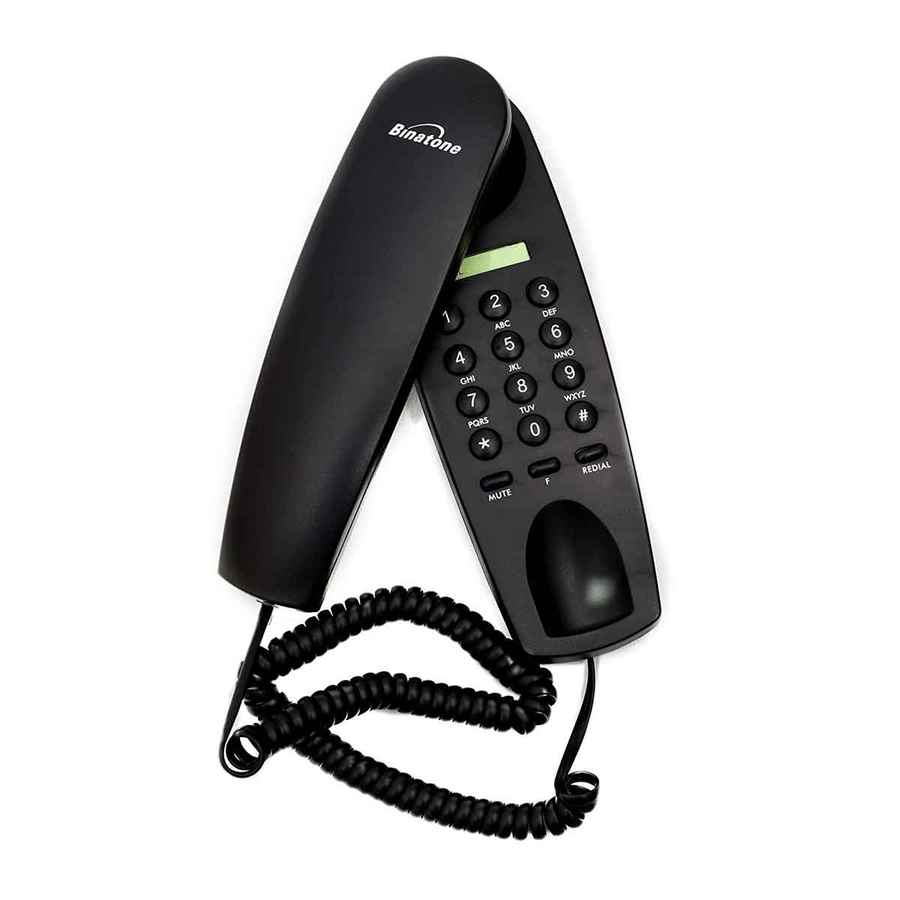 Binatone is one of the best and oldest telecommunication companies globally, and you can experience their expertise in the trade with this digital corded landline phone. Binatone Trend 1 is a compact (21 x 6 x 6 cm) and lightweight (380 grams) landline device that can be easily mounted on a wall. The device has an attractive black design with an alphanumeric keypad that kids and even the elderly can use correctly without any trouble.
Binatone has added a redial button to ensure you don't have to dial the previously dialled number again. It has an adjustable ringer volume, so you can lower or increase the audio output according to your liking. Binatone has even equipped it with a mute button that allows you to mute the audio input during calls. There is also a dedicated flash button on this device.
6. Binatone Spirit 221 Landline Phone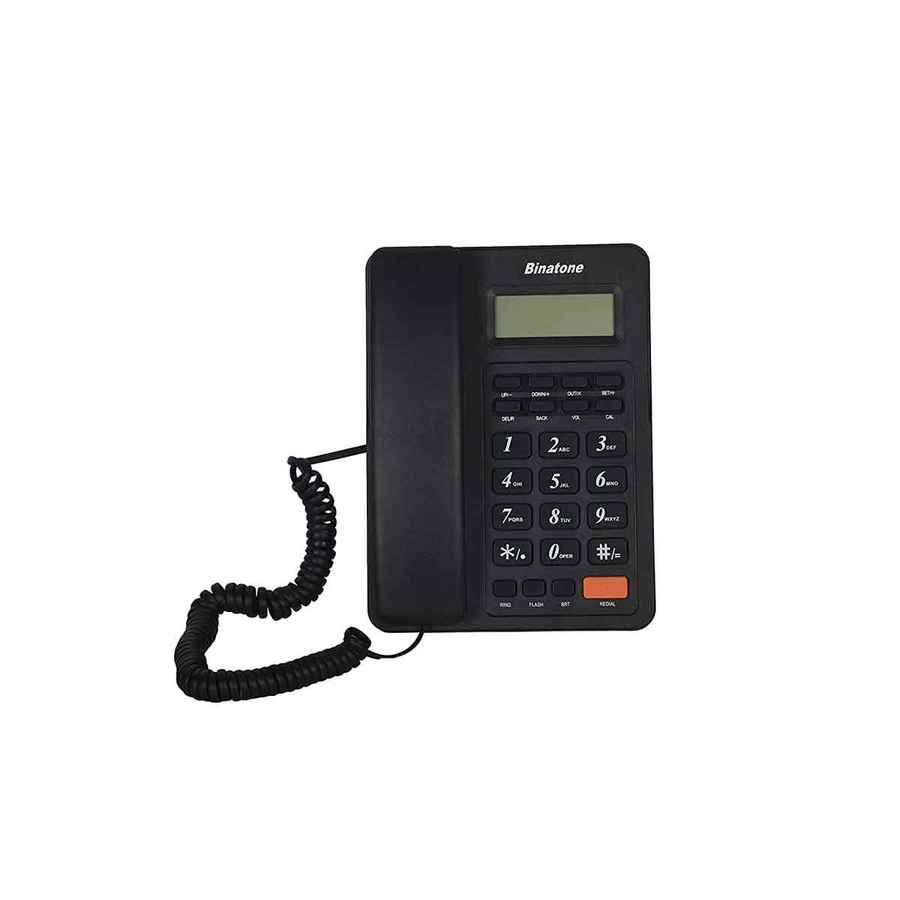 If you are looking for a quality landline phone for your home or office, check this one out. The Binatone Spirit 221 is a basic corded landline phone with a large alphanumeric keypad making it easy to use for children as well as the elderly. It has a large LCD with adjustable brightness to ensure everything on the display is clearly visible. It lets you choose from 24 styles of various ringtones, and it even comes with the option to program a tone/pulse without requiring any external equipment.
This corded landline from Binatone can store up to 16 outgoing call memories and 50 incoming call memories to make sure no call gets unnoticed. It even lets you set your ringer volume according to your comfort level easily through the buttons provided. To make things even more convenient, Binatone has equipped it with a redial button that redials the last number called from the device. Other features include calculator function, flash function, time and date display, etc.
7. Hello! TF-500 Landline Phone
Hello! is a relatively new name in the telecom market, but this Indian brand has created quite a reputation thanks to products like Hello! TF-500. The Hello! TF-500 is a corded landline phone with a desk/wall mountable design giving you a choice to place it anywhere you like. It has a large alphanumeric keypad with buttons big enough for even the elderly and people with poor eyesight to use comfortably and make calls.
Apart from the basic buttons, the brand has equipped it with a red redial button, a mute button and a flash button that lets you redial the last number, mute the input during a call and attend another call in the middle of a call, respectively. This corded landline allows you to you control the ringer volume as well as the handset volume. This lightweight (500 grams) and compact landline is equipped with an LED light that blinks to alert the user when someone calls on the landline.
8. Panasonic KX-TSC60SXB Corded Phone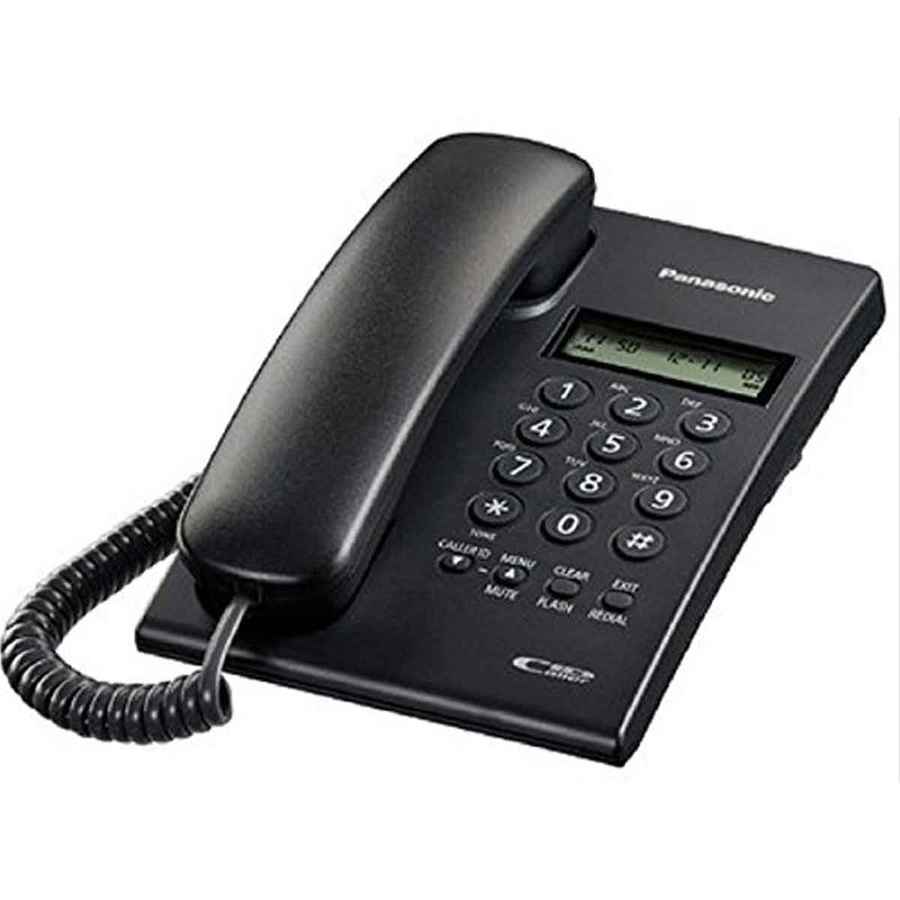 The Panasonic KX-TSC60SXB is a corded landline telephone with a caller ID function that is a rare sight even in landlines that are way about its price range. It comes with an inbuilt memory that can store up to 30 call logs and 5 redial numbers, making it much more convenient to call previously used numbers. Its alphanumeric keypad is complemented by its 7-segment 2 line LCD screen, making numbers easily visible so people with poor vision can call without any trouble.
The ergonomic design of the telephone lets you hold the receiver comfortably in your hand for hours while attending calls. It also lets you control the ringer as well as the handset volume easily using the buttons provided under its alphanumeric keypad. This sleek and stylish landline telephone from Panasonic is quite lightweight and is equipped with a switch that lets you select tone or pulse dial. It even has a mute button that shuts off the microphone input, which might be a handy feature.
9. Motorola T201I Cordless Landline Phone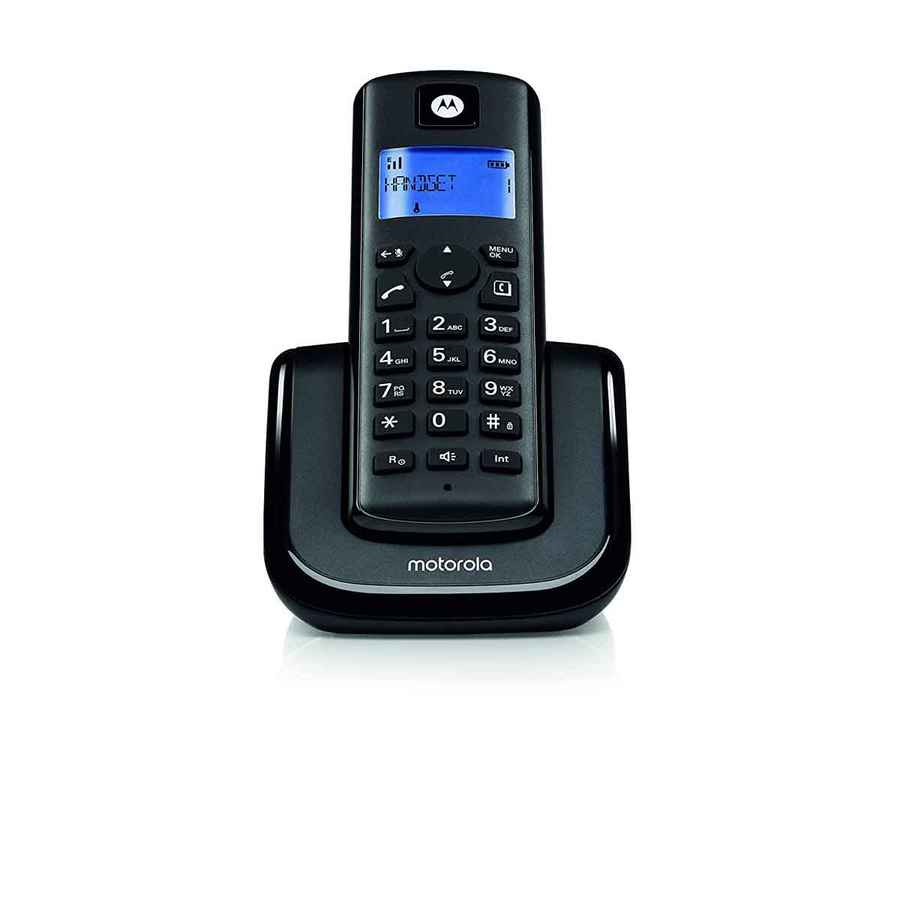 Motorola has become one of the most trusted consumer electronics companies ever since it started manufacturing phones. If you are looking for a cordless landline phone that is trendy and feature-packed, then this one can be the ideal choice. The Motorola T201 is a cordless landline powered by a 550mAh NI-MH cell battery that can provide up to 10 hours of talk time and standby for 48 hours. You can choose between 5 polyphonic ringtones. Its extra-large display features various subtle colour options and a black and white display with a bright blue backlight, making it a great addition to modern households. You can use this cordless phone all around the house, put it on a hands-free speakerphone and store up to 50 contacts in its phonebook! This modern cordless landline phone even has a caller ID feature, ECO mode, call timer, the option to mute the microphone and a keypad lock to make your everyday conversations easier and private! Last but not least, you can also redial the last 10 numbers, which makes it convenient and fast to use.
10. Alcatel T-16 Corded Landline Phone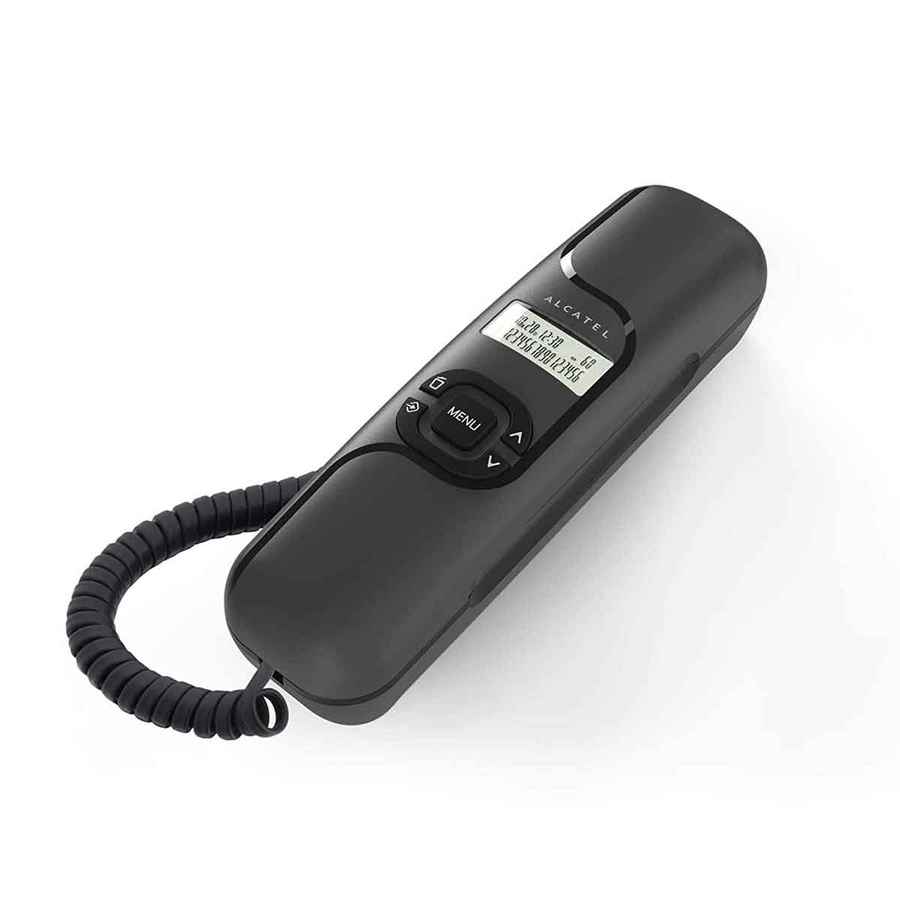 If you thought Nokia was out of this list, then you're mistaken because its child company, Alcatel is giving its competitors a tough time when it comes to building eco-friendly, stylish and compact landline phones. This corded phone by Alcatel not only has a sleek and stylish design but also includes several features that make it a great gadget to invest in! It is TEC approved and has an ultra-compact footprint as it can adapt to any living environment (as claimed by its manufacturers). With features like Caller ID function, access to a 10-memory phonebook, and a dedicated key for automatic and quick re-dialling to the last called number, this phone operates on a battery-free technology! You can adjust the handset volume as it has 3 volume levels – high, medium and low so that you can change it as per requirement. You can even mount this landline phone on a wall which makes it ideal for hotels, offices, receptions, supermarkets and other workspaces. Last but not least, you can view the caller's name and number on its LCD display before picking up the call.
Disclaimer: Digit, like all other media houses, gives you links to online stores which contain embedded affiliate information, which allows us to get a tiny percentage of your purchase back from the online store. We urge all our readers to use our Buy button links to make their purchases as a way of supporting our work. If you are a user who already does this, thank you for supporting and keeping unbiased technology journalism alive in India.