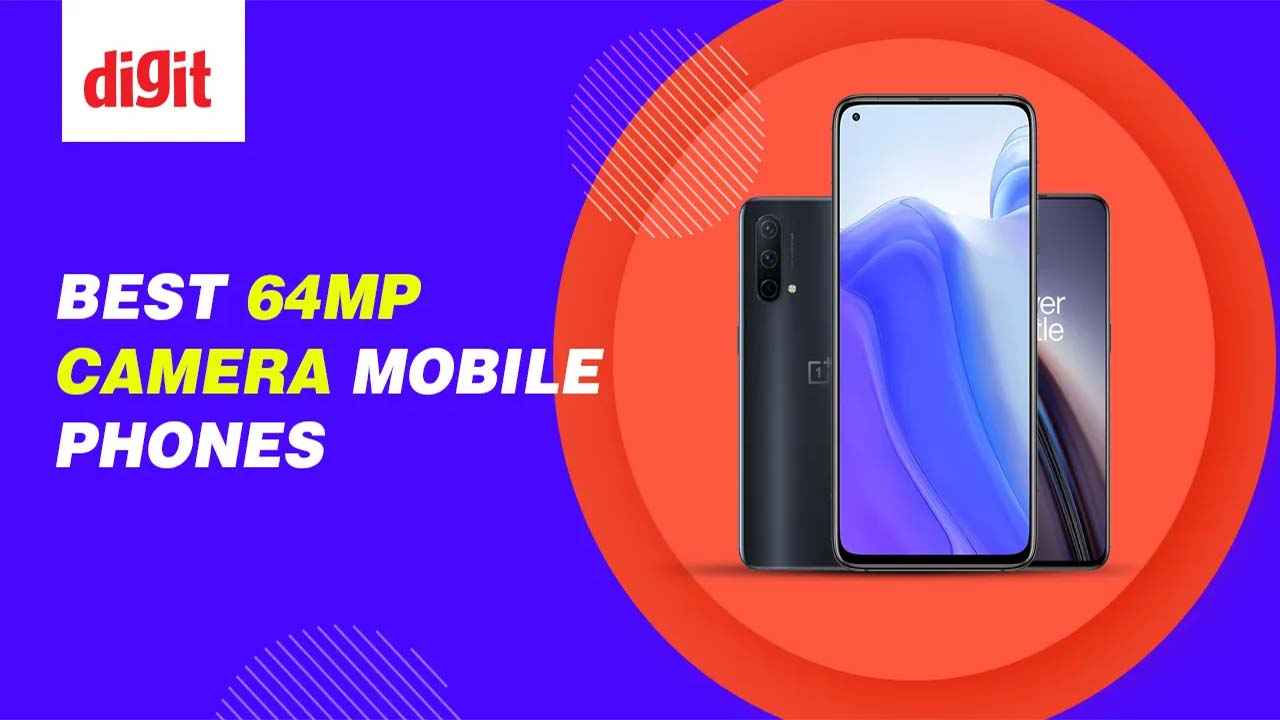 Smartphone cameras have evolved quite a lot. These days, even a 64-megapixel camera is not a big deal on smartphones. Now, while the megapixel count doesn't ensure good quality images, it is an indicator of the number of pixels a camera is able to capture, meaning that it does mean bigger size and more detail. For example, a 64-megapixel image will consist of 64 million pixels. Now, there are a slew of smartphones in the market that come with a 64-megapixel primary camera. These include products from brands like iQOO, Samsung, Xiaomi, Realme, and more.
Currently, we only get a 64-megapixel primary shooter on smartphones. Mostly, the secondary lenses max out at 50-megapixels. Now, there are multiple 64-megapixel sensors in the market that are used on smartphones. These include Samsung ISOCELL GW1, GW 2, and GW3 sensors, Sony's IMX686, IMX682, IMX766, and more. The smartphones in our list sport a mix of these 64-megapixel sensors. For example, the Realme 9 Pro uses a Sony IMX766 sensor, while the iQOO Neo 7 uses a 64-megapixel Samsung ISOCELL GW3 shooter. Take a look at some of the top smartphones with a 64-megapixel primary camera:
Disclaimer: Digit, like all other media houses, gives you links to online stores which contain embedded affiliate information, which allows us to get a tiny percentage of your purchase back from the online store. We urge all our readers to use our Buy button links to make their purchases as a way of supporting our work. If you are a user who already does this, thank you for supporting and keeping unbiased technology journalism alive in India.