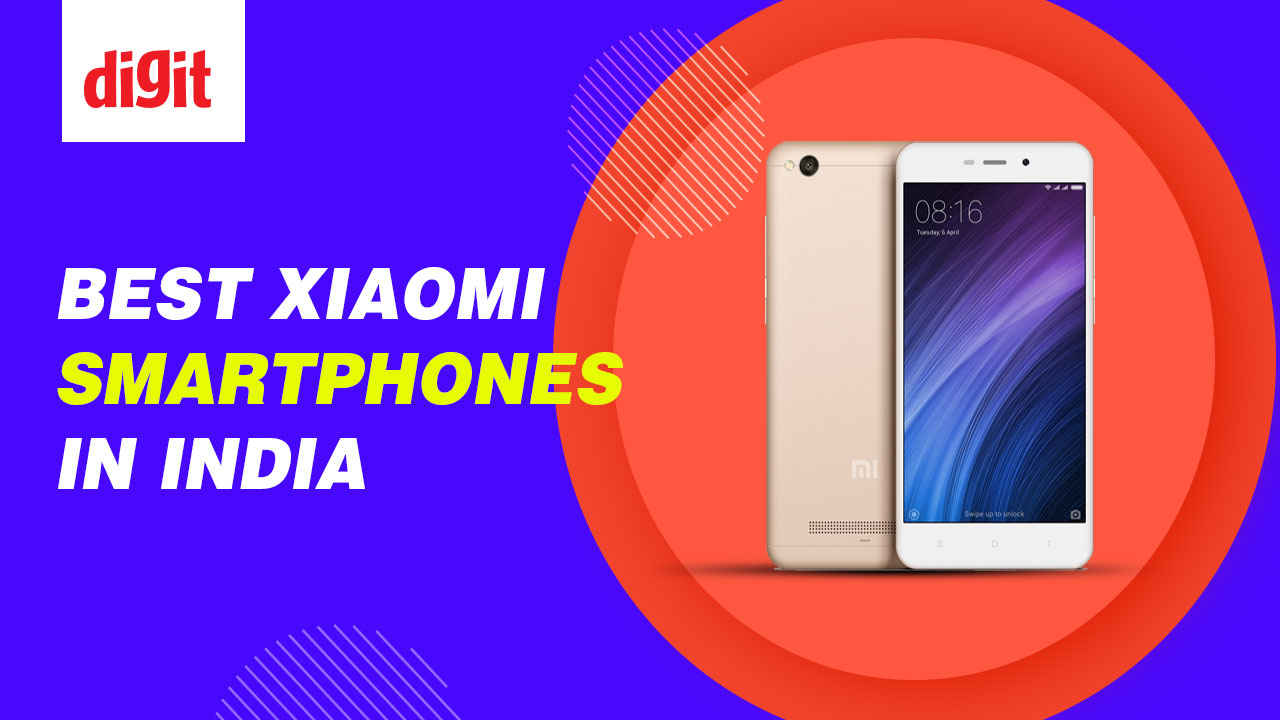 Xiaomi is a phone maker that offers some of the most value-packed devices available in the smartphone market at the moment. It has devices across various budget segments and even has phones that can take on the might of some of the most recognisable names in the industry including Apple and Samsung. Spread across various budget segments, its devices offer excellent build quality, impressive camera capabilities, good design, and powerful performance. While primarily a budget and mid-range phone maker, the company has expanded its offerings over the last few years and today has options in the high-end and premium segment as well. So no matter what your budget is like, Xiaomi's selection of smartphones has something for everyone. In this list of best Xiaomi smartphone that also has some 4G phones, we will list some of the best devices available in the market, including the Xiaomi 13, the Xiaomi 12 Pro and the Xiaomi Redmi Note 11 Pro. These devices offer something for every kind of user and as such make this list a very good option if you want to buy a new Xiaomi phone, so refer to this list before buying your next Xiaomi phone.
The Xiaomi 13 Pro is a complete flagship with no real weaknesses. It has cutting-edge specifications across the board, making it a very good option for those who want to try out all the latest features and specifications without spending over a lakh. You've got fantastic cameras tuned in collaboration with Leica and the portrait photos from this smartphone may be the best you can get in 2023. It lives up to its 'Pro' moniker in other areas as well – whether it's performance, display, or fast charging.
The Xiaomi 12 Pro is still a fantastic option in 2023 because of the powerful hardware it packs. The Snapdragon 8 Gen 1 chipset handles most tasks with ease, although it does heat up a bit in the process. The cameras are excellent as well, both in daylight and low-light conditions. The battery life isn't as reliable as the new Xiaomi 13 Pro, but it should last most users a full day.
The Redmi Note 12 Pro+ offers a lot of premium features on a budget. If you've got 30K to spare for a smartphone, this is one of the best value propositions. Right from the glass rear panel to the OLED Dolby Vision-enabled screen to the 120 W fast charging to its 200 MP primary camera, the phone provides superb bang for its buck. The Dimensity 1080 SoC isn't a flagship-grade SoC, but it can handle most tasks – including gaming on low or medium graphics – with ease.
The Redmi Note 12 Pro essentially offers a similar experience to the Note 12 Pro+ with some exclusions. Instead of a 200 MP camera, you get a modest 50 MP primary lens that also does a pretty decent job. You get all the other bells and whistles such as the Dimensity 1080 SoC, an OLED display with Dolby Vision support, IP53 rating, and 67 W fast charging. It's a more affordable alternative to the Note 12 Pro+ that comes with almost the same specifications.
The Mi 11X Pro offers excellent bang for your buck with its powerful Snapdragon 888 SoC, 8K recording capabilities, and Super AMOLED display. The charging isn't as fast as some competitors though. That aside, you've got a solid, premium phone that compromises on very little to achieve an appealing price tag.
The Mi 11X holds back some of the more premium features offered on the Pro variant. It comes with a 48 MP primary camera and the Snapdragon 870 SoC instead, both of which still provide great performance for the price. The display is also rich, detailed and great for content consumption. You can watch HDR content on streaming platforms like Netflix and YouTube without a hitch.
The Xiaomi 11T Pro is a superb mid-range phone that packs a flurry of features and high-end specifications. The phone covers all the basics for a good user experience such as an IP53 rating for peace of mind, a bright AMOLED display with Dolby Vision support for content consumption, and a solid triple camera array for clicking pictures through walks of life.
As the name suggests, the Xiaomi 11i Hypercharge is one of the fastest-charging phones you can get in its price range. You get a whopping 120 W fast charging which can top up the phone from empty to full in just 15 minutes! Moreover, you get a decent 6 nm Dimensity 920 SoC, a 108 MP primary camera, and an AMOLED 120 Hz display.
The Redmi Note 12 5G is a value-for-money smartphone with 5G connectivity and a nice AMOLED display. It isn't the best performer in its price segment but the Snapdragon 4 Gen 1 chipset is quite power-efficient, which allows the battery to last for longer than the competition. The phone has quite a lot of bloatware though, so you should keep that in mind before buying it.
The Redmi 12 5G is an excellent budget 5G phone with a sleek and minimalistic design and brilliant battery backup. The cameras are also pretty decent; it surpassed our expectations in certain situations and almost performed as well as a mid-range phone. What it lacks is fast charging, a clean UI, and a vibrant display.
Disclaimer: Digit, like all other media houses, gives you links to online stores which contain embedded affiliate information, which allows us to get a tiny percentage of your purchase back from the online store. We urge all our readers to use our Buy button links to make their purchases as a way of supporting our work. If you are a user who already does this, thank you for supporting and keeping unbiased technology journalism alive in India.