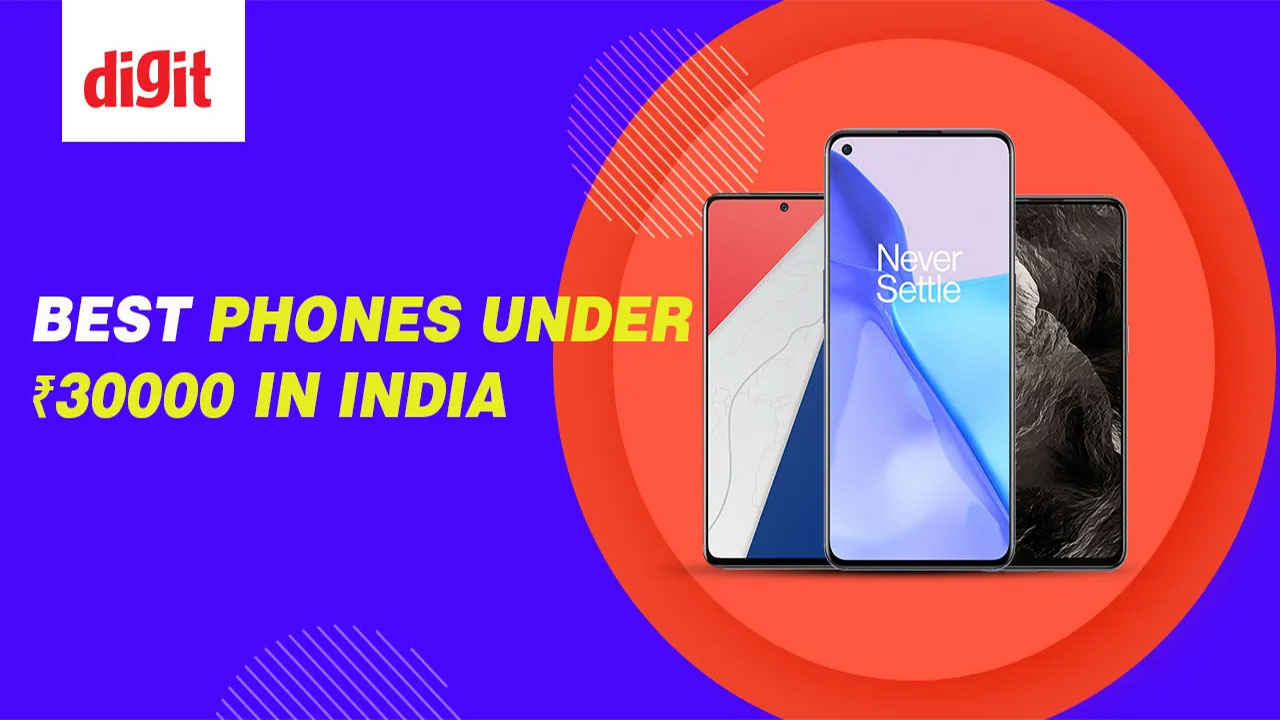 Some of the best smartphones of 2023 reside in the sub-₹30,000 price segment in India. This price point is the sweet spot between performance and value. One fascinating observation we made recently is that the performance numbers some of these mid-rangers sport rival the flagships of 2021 and 2022. In fact, the latest smartphones in this price bracket such as the POCO F5, iQOO Neo 7, and Redmi K50i even rival the performance numbers of the flagship Pixel 7 devices. There's an obvious case to be made for these powerhouses that simply knock the competition out of the park and punch way above their weight. If performance doesn't matter to you much and the camera is your primary concern, phones under ₹30,000 are constantly improving in this area as well. Granted the progress isn't as rapid as the performance department, but you can get reliable camera setups with good primary cameras that perform well in a wide range of scenarios. Some examples of phones under ₹30,000 with great cameras include the Samsung Galaxy A34 5G, OnePlus Nord 2T, Redmi Note 12 Pro+ 5G, and OPPO Reno 8. There's something for everyone on this list, and while there are definitely some compromises made – compared to premium phones – in most of these phones to keep the price competitive, none of those reasons are solid dealbreakers.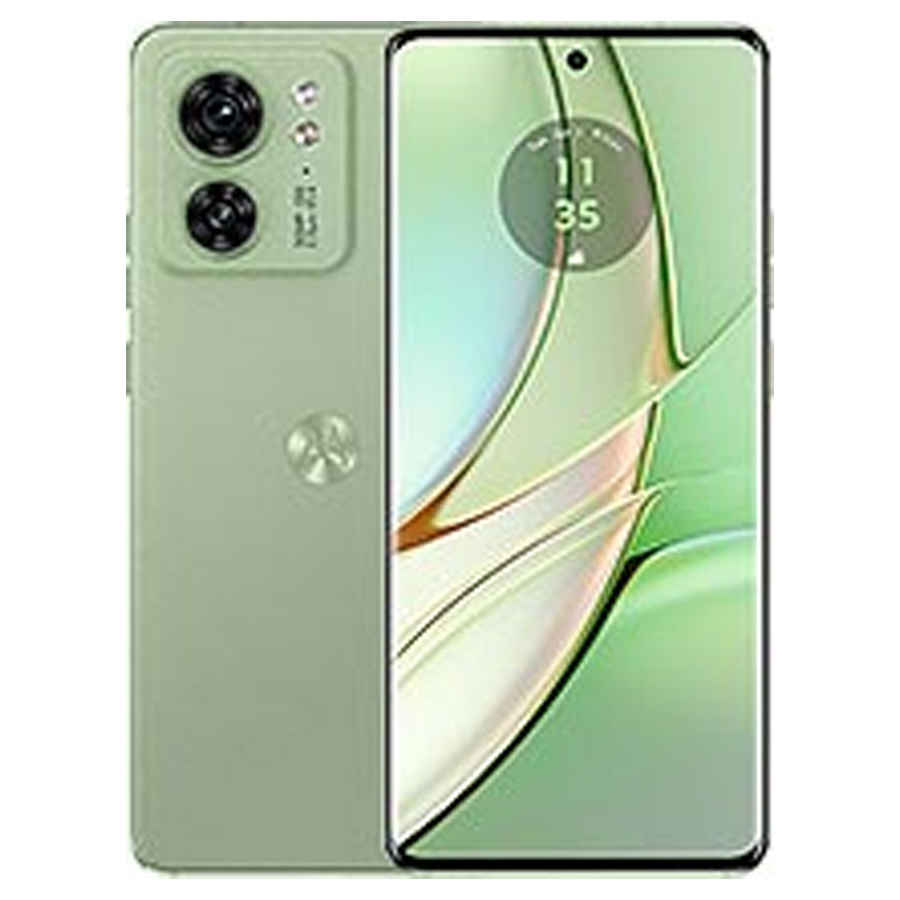 PROS:
Premium and sleek design, 15 W wireless charging, Good primary camera, IP68 dust and water resistance, Vibrant and bright pOLED display
CONS:
Adaptive Refresh Rate doesn't go up to 144 Hz, Inconsistent selfie camera, Not the best for gaming
Being the only smartphone in this segment to come with a host of premium features, the Moto Edge 40 is a bang for your buck. For those who want a premium smartphone without spending a lot of money, the Moto Edge 40 is the best bet! We get a nice vegan leather back panel, beautiful curved OLED display with a 144Hz refresh rate, wireless charging, and even an IP68 rating! All these are features that are mostly seen on premium flagship smartphones, but the Moto Edge 40 offers all this within a price of under ₹30,000! Pair this with a super clean close-to-stock Android experience, and you get a smartphone that is hard to miss in the best smartphones under ₹30,000 list. While we get the best host of premium features, the performance numbers are rather less as compared to rivals. The Moto Edge 40, powered by MediaTek's new Dimensity 8020 chipset, comes behind the iQOO Neo 7 and Poco F5 in terms of performance. But well, we get a lot more for that minor difference in performance numbers!
PROS:
Super performer, Nice display, Lightweight build, Decent cameras
CONS:
Battery drains sometimes, Design looks basic, No ultra-wide shooter
The iQOO Neo 7 is one of the best performing smartphones under Rs 30,000. The smartphone comes with MediaTek's latest-gen Dimensity 8200 SoC paired with up to 12GB of RAM. This allows the iQOO Neo 7 achieve one of the highest AnTuTu score in this segment till date. With the stupendous performance, comes a supreme battery and display experience as well. The iQOO Neo 7 has a flat 6.7-inch AMOLED display with 120Hz refresh rate and a 5,000mAh battery that supports 120W fast charging, which charged the smartphone from 0 to 100 percent in merely 28 minutes. Given the beautiful combination of raw power, immersive display, and an all-round battery experience, the iQOO Neo 7 is the best offering for all the power users looking for their next smartphone under Rs 30,000. It isn't much of a looker, but it is a superb performer!
Rs. 27,999
Rs. 34,999
in stock
as of 01 Oct 2023 11:04 11:04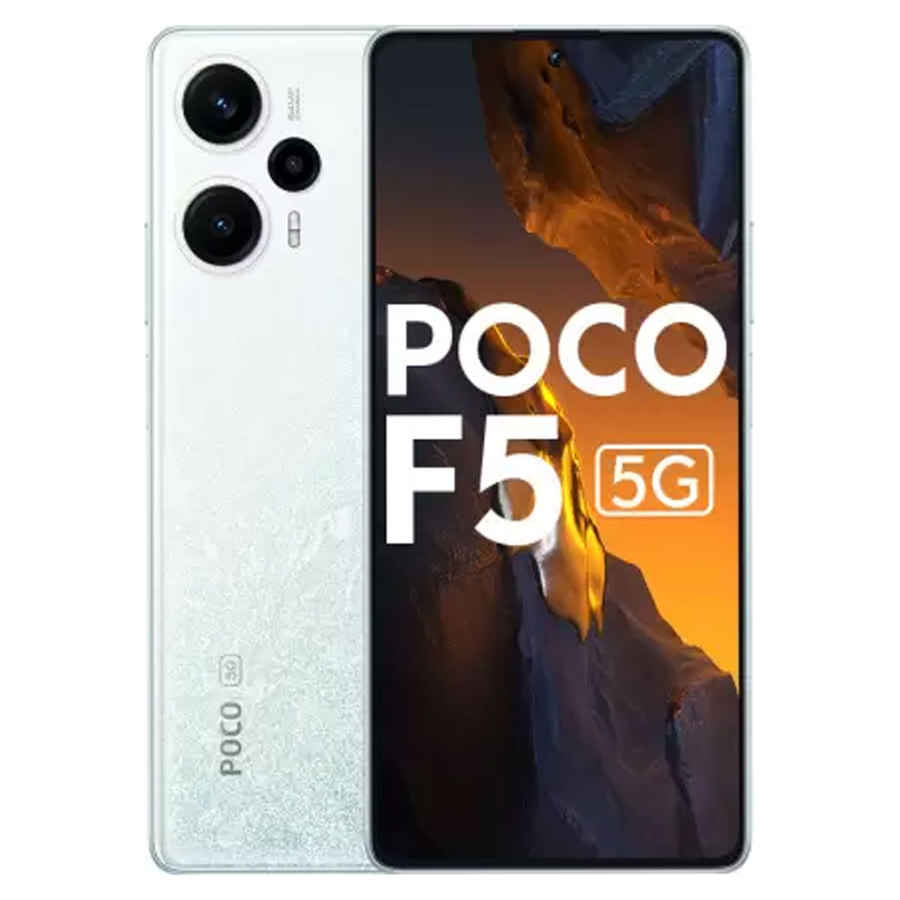 PROS:
Outstanding performance, Seamless, lightweight design, Stunning display
CONS:
Back panel is a fingerprint magnet, Bloatware, Front camera is average
For those who want performance along with a premium look and feel, the Poco F5 is the best smartphone. The first device in India with Qualcomm's latest Snapdragon 7+ Gen 2 mid range chip, the Poco F5 is right up there with the iQOO Neo 7 in terms of performance, but has a few more things going for it. First and foremost, in performance as well, the Poco F5 beats the highest performing smartphone in the range, making the Poco F5 one of the best performer in the sub-₹30,000 segment. Apart from the powerful processing, the Poco F5 is also a looker. The smartphone has a stunning glass back, which is a bit of a fingerprint magnet in black, it gives the Poco F5 a nice and premium in-hand feel. The Poco F5 is also the first smartphone in the sub-₹30,000 segment that comes with a 12-bit display, which means that the vibrancy and colour representation on this display is expected to be better than any other smartphone in this range. Given the balanced combination of power, style, and immersiveness, the Poco F5 is probably the most complete package in this segment, if you can get over the rather confusing MIUI Android skin.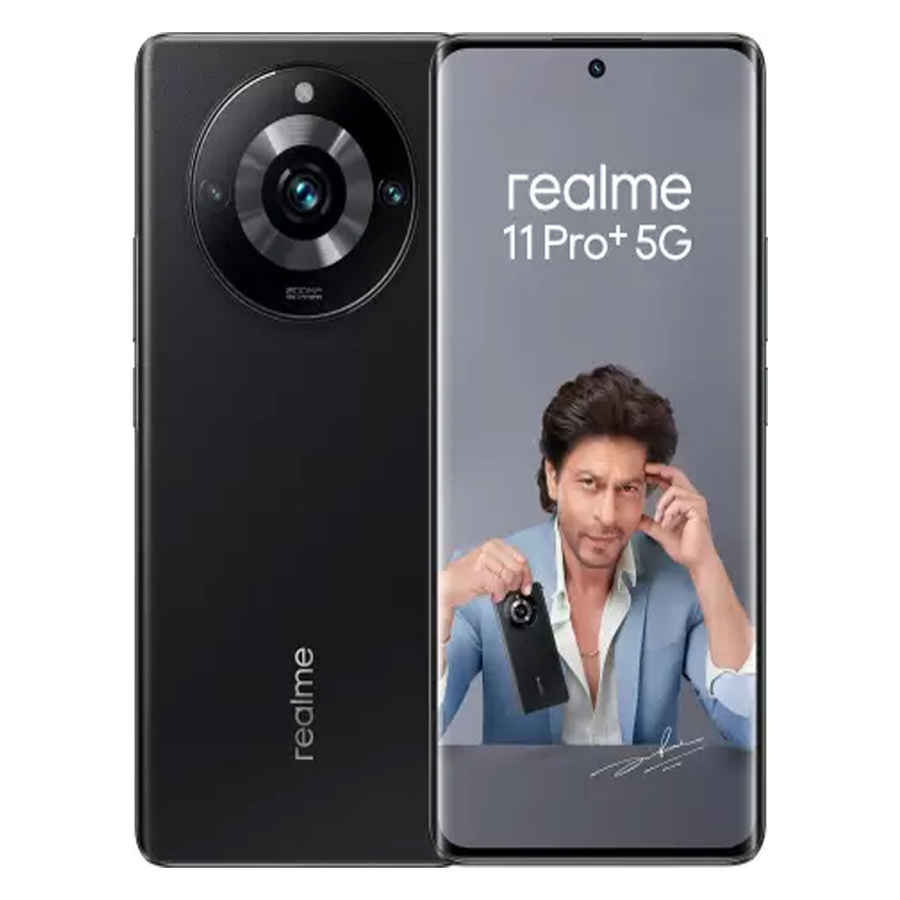 PROS:
Stunning display, Very good camera performance, Beautiful design
CONS:
Too much bloatware, Feels slightly underpowered, Average selfie camera
The Realme 11 Pro+ 5G is Realme's most important smartphone for this year. Mainly because of two reasons – the company has no flaghship for India this year, and that the Realme 11 Pro series came as a redemption from the brand in the camera space. In the latter part, with the new 200-megapixel Samsung ISOCELL HP3 primary sensor, the Realme 11 Pro+ 5G brings a much-needed redemption for Realme in the camera space. The triple rear camera performs really well, and we get some very cool never-seen-before features like automatic zoom, a dedicated mode for street photography, the Super Zoom feature that facilitates 4X zoom. Now, while the brand has somewhat gotten a redemption in the camera space, the overall experience has gone down. We get rather underwhelming performance out of the MediaTek Dimensity 1080 chip, and the slew of bloatware really brings the Android experience down. The saving grace here is the display, which is very colour accurate and super immersive.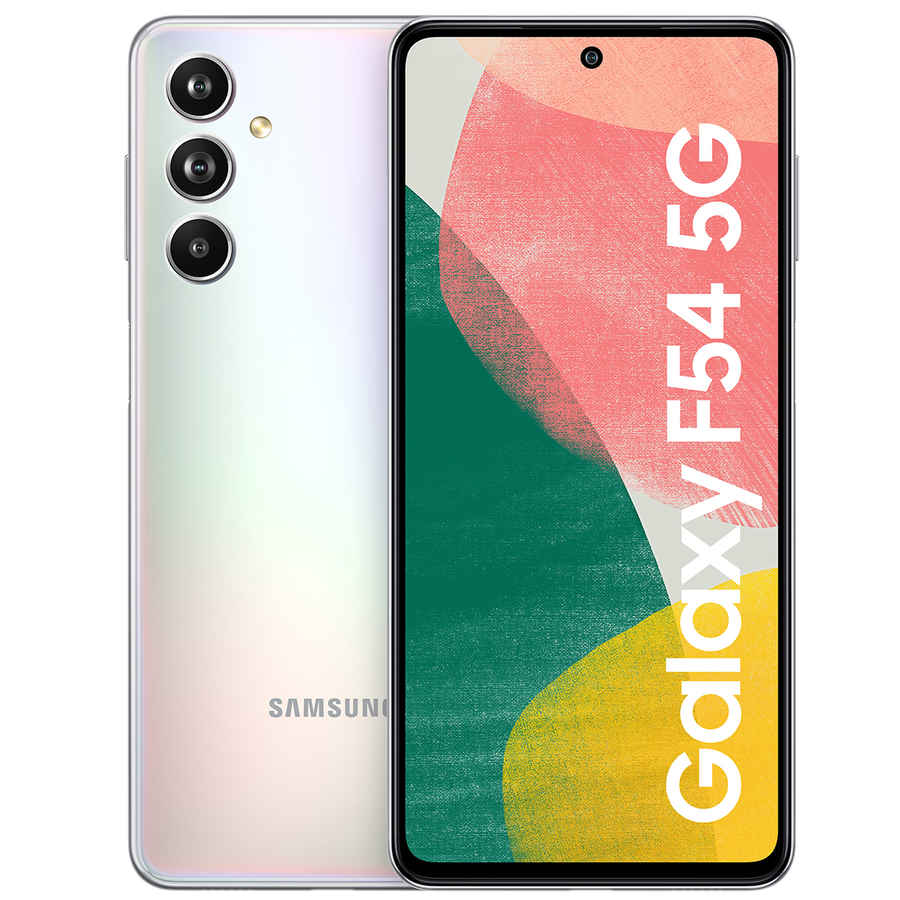 PROS:
Brilliant cameras, Vibrant, responsive display, Good battery backup
CONS:
Underwhelming performance, Back panel is prone to scratching, fingerprints, Slow charging
The Samsung Galaxy F54 5G may not be the best looking and best performing smartphone in the sub-₹30,000 segment, but the smartphone still holds its own in the highly competitive segment. Why? Mainly because of the display, camera, and battery. The display is a 6.7–inch super AMOLED panel with a smooth 120Hz refresh rate. The colours are slightly saturated as compared to the options that offer a more natural tone, but that is something that buyers tend to prefer. We also get a massive 6,000mAh battery which easily gives about two days of battery backup. If you are a light user, then the battery backup may be even better. The 25W charging is slow as compared to the competition, but we don't think many users will complain about that. It is the camera where the Samsung Galaxy F54 5G comes ahead and shows what the smartphone can do. The 108MP primary shooter does a brilliant job in capturing the details and retaining colours in practically every shot, even enhancing the details in low light shots. We also get features like single-take, which takes multiple variations of the same frame, giving users more options to choose from, and we get astrolapse and the ability to capture star trails. Now, this doesn't capture star trails like Samsung's Galaxy S23 Ultra flagship, but does a very good job in capturing the details in the night sky. We tested it in Ladakh, and found the night camera to be capable enough to capture stunning images.
PROS:
Powerful cameras, Good performance, Gorgeous display
The Redmi Note 12 Pro+ 5G was the first mid-range smartphone from the brand for 2023. This was the first smartphone from Xiaomi to feature a 200-megapixel primary shooter, which leaves no doubt about the smartphone's camera-centric traits. The smartphone is one of the best camera devices in this range, but misses out on some essential hardware features to pass off as an actual camera device. For example, despite the great quality of images one can get out of the primary and wide-angle shooters, the smartphone doesn't have a telephoto lens, which is something true camera enthusiasts will miss on their smartphones. Apart from the very good camera setup, the Redmi Note 12 Pro+ 5G also has other premium features like a glass back, an IP53 water resistance, and more. We also get a stunning 10-bit OLED display with a 120Hz refresh rate, along with support for HDR10+ and Dolby Vision. There are, however, shortcomings like the MediaTek Dimensity 1080 SoC feels underpowered as compared to the newer devices and the software isn't the best and most convenient.
Rs. 31,898
Rs. 36,999
in stock
2 new from Rs. 31,898
as of 01 Oct 2023 10:29 10:29
The Realme GT Neo 3T, last year's mid-cycle refresh for the Realme GT Neo 2, is also a performance-centric gaming device for power users looking for a complete package under ₹30,000. Apart from offering a unique design and a rather popular Qualcomm Snapdragon 870 chipset, the Realme GT Neo 3T also comes with a large vapour cooling chamber, a lightweight design, super fast 80W charging, and a smooth 120Hz AMOLED display. For those who want a powerful device, the Realme GT Neo 3T is a very good option, if you can get over the cluttered software.
Despite being last year's mid-range offering from OnePlus, the OnePlus Nord 2T 5G still makes it in this year's best smartphones under ₹30,000 list, mainly because we get a super premium look and feel, given the smartphone's solid build quality within a nice and handy packaging. The OnePlus Nord 2T 5G is powered by the MediaTek Dimensity 1300 SoC, which isn't as powerful as some other competitors, but beats many competitors in terms of having a purely premium look and feel while holding or while using the smartphone.
Disclaimer: Digit, like all other media houses, gives you links to online stores which contain embedded affiliate information, which allows us to get a tiny percentage of your purchase back from the online store. We urge all our readers to use our Buy button links to make their purchases as a way of supporting our work. If you are a user who already does this, thank you for supporting and keeping unbiased technology journalism alive in India.