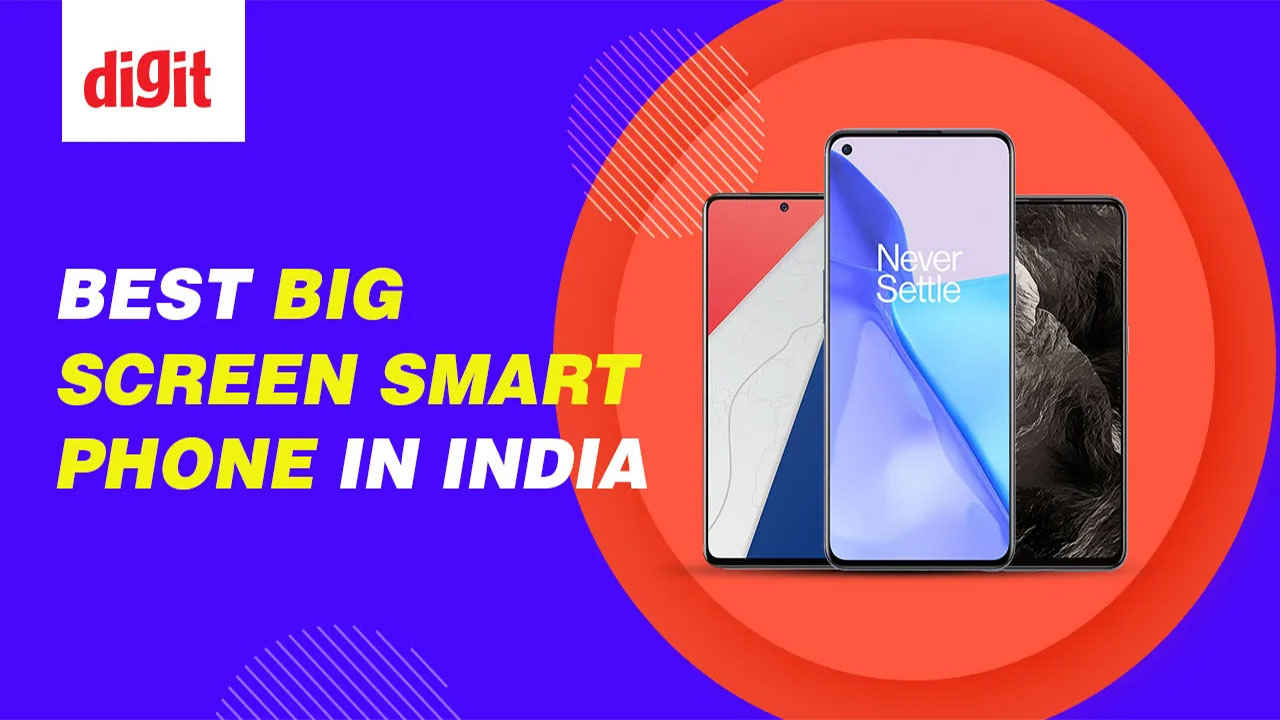 The modern-day smartphone is not just a tool to enable seamless communication across distances. Instead, it has slowly transcended into being a device that can bring immersive multimedia experiences to life and help users carry out complex productivity tasks from their pocket computers on the go. While many factors go into creating such experiences enjoyable, including the presence of a large battery that helps the phone go on and on, a powerful processor that can power applications and games without any trouble, or for that matter an ergonomic design that makes it easier to carry a big phone around. However, be it gaming, watching movies, browsing the web, or sifting through dense data on an Excel sheet, all these tasks preferably require a phone with an expansive display that offers enough real estate to help carry out these tasks effectively. This makes the display on the device, one of the most important features to look out for while making a buying decision. Through this list of big-screen smartphones, we will attempt to help make this buying decision easier for you by listing down the best phones with big screens in India right now. This list contains devices spread across multiple budget segments such as the iPhone 14 Pro Max, Samsung Galaxy S23 Ultra, Vivo X90 Pro and also foldable devices such as the Galaxy Z Fold 4. As some of the best display phones in the country right now, the panels on these devices offer support for high-end features, including the latest LTPO technology, fast refresh rate and pixel level dimming technology thanks to all them being AMOLED and even Super Amoled panels.
PROS:
Beautiful displays, Impressive cameras, Powerful performance
The Galaxy Z Fold 4 is the company's flagship productivity device. It features a 6.2-inch AMOLED display on the outside and a bigger 7.6-inch main foldable screen for watching movies, playing games and consuming multimedia content on it. This premium phone from Samsung comes with all the bells and whistles you'd expect from a flagship phone, including brilliant cameras and powerful hardware. However, its biggest selling point is the fact that the Galaxy Z Fold 4 comes with a a 7.6-inch foldable AMOLED panel. The display also hides a 4MP in-display camera. The phone offers fast refresh rates on both the screens as they support 120Hz refresh rate. Under the hood, the Galaxy Z Fold 4 is powered by Qualcomm's latest Snapdragon 8+ Gen 1 SoC. This is paired to 12GB of RAM and 256GB of UFS 3.1 internal storage. The foldable smartphone packs a 4,400mAh battery that supports 25W charging.
Rs. 139,999
Rs. 177,999
in stock
as of 06 Dec 2023 14:05 14:05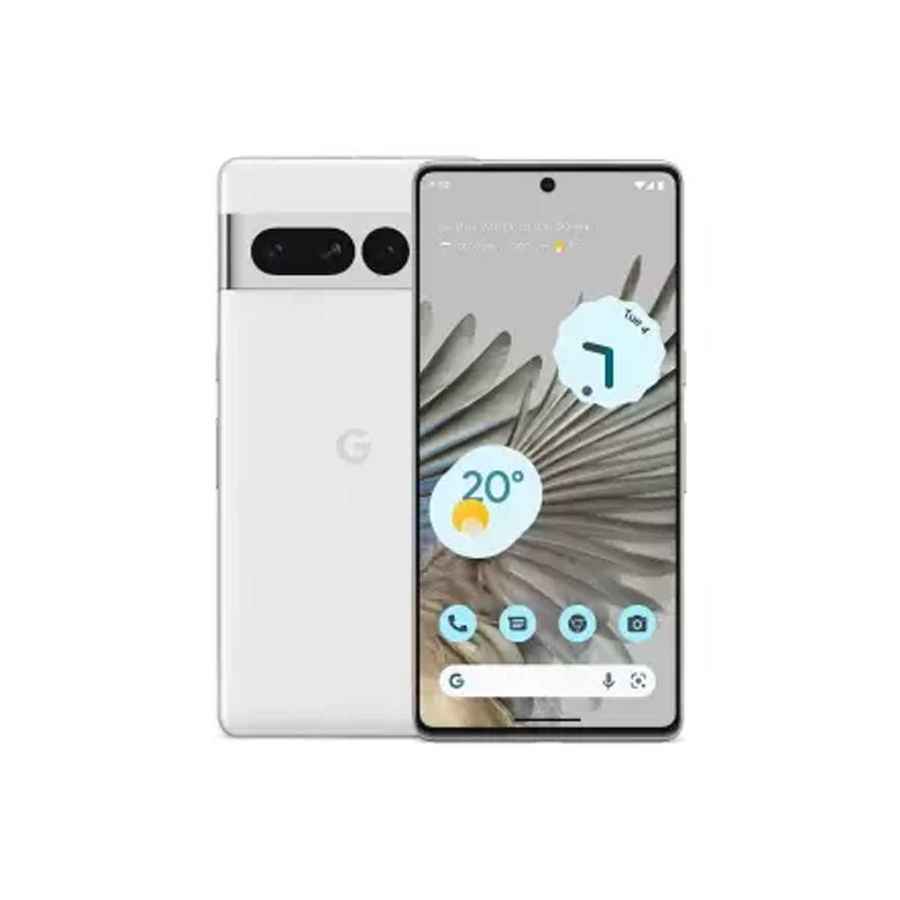 PROS:
Brilliant cameras, Gorgeous display, Powerful AI features
CONS:
Not for gamers, Pricey affair
The Pixel 7 Pro offers incremental upgrades over last year's Pixel 6 Pro, but it does so in a way that makes this device a very good upgrade not only over its predecessor but also helps the Pixel flagship become competitive against other existing flagships in the market. The phone comes with a massive 6.7-inch display with a high pixel density to make images and videos pop on the screen. While the phone may not be a one for gamers, it could very well be the perfect Android phone for every other premium segment user. It has the cameras, the display and even the design to wow most people out there, making it a very compelling offering. scfeeen
out of stock
as of 06 Dec 2023 02:22 02:22
This is Xiaomi's flagship phone for the Indian market and is the company's answer to the flagships from Samsung and Apple. The 12 Pro is a brilliant phone with a gorgeous display that's 6.73-inches in size for an immersive experience while watching movies and shows. The Xiaomi 12 Pro also gets very good cameras, that are arguably some of the best in the business. The phone is fast in day to day use and charges faster than most phones we have in the market today. There is support for as many as 14 5G bands as well, making it one of the most future-proof phones around.Overall, it is one of the safest bets in the premium-end segment, making it a good shot for your money.
Rs. 30,499
Rs. 79,999
in stock
2 new from Rs. 30,499
as of 06 Dec 2023 15:27 15:27
The Samsung Galaxy S22 Ultra offers a lot of impressive specs, and a rich feature set to make it one of the best phones in the country right now. The phone comes with a 6.8-inch Edge QHD+ Dynamic AMOLED 2X display with 120Hz refresh rate. Under the hood, it is powered by a Qualcomm Snapdragon 8 Gen 1 chipset paired with up to 12GB of RAM and up to 512GB of internal storage. For cameras, the Galaxy S22 Ultra comes with a quad camera setup on the back that includes a 108-megapixel primary shooter, a 12-megapixel ultra-wide angle camera, and two 10-megapixel telephoto shooters.
Rs. 84,999
Rs. 131,999
in stock
as of 06 Dec 2023 11:02 11:02
The iQOO 9 Pro is amongst the most powerful, if not the most powerful phone in the business right now. And this is because it packs the absolute best hardware money can buy in pretty much all the departments. So for the display, we see the company use a 6.78-inch 120Hz LTPO AMOLED panel with a normal maximum brightness of 500 nits, 1000nits in the High Brightness Mode and peak, localised brightness of 1500nits while watching HDR 10+ or HDR high dynamic range video. Underneath the hood, we have the biggest hardware upgrade to the device in the form of Qualcomm's Snapdragon 8 Gen 1 chipset. The phone is also backed by a big 4700mAh battery pack which is can be charged really fast using the phone's 120W fast charger.
Rs. 44,990
Rs. 79,990
in stock
2 new from Rs. 44,990
as of 06 Dec 2023 19:45 19:45
Disclaimer: Digit, like all other media houses, gives you links to online stores which contain embedded affiliate information, which allows us to get a tiny percentage of your purchase back from the online store. We urge all our readers to use our Buy button links to make their purchases as a way of supporting our work. If you are a user who already does this, thank you for supporting and keeping unbiased technology journalism alive in India.