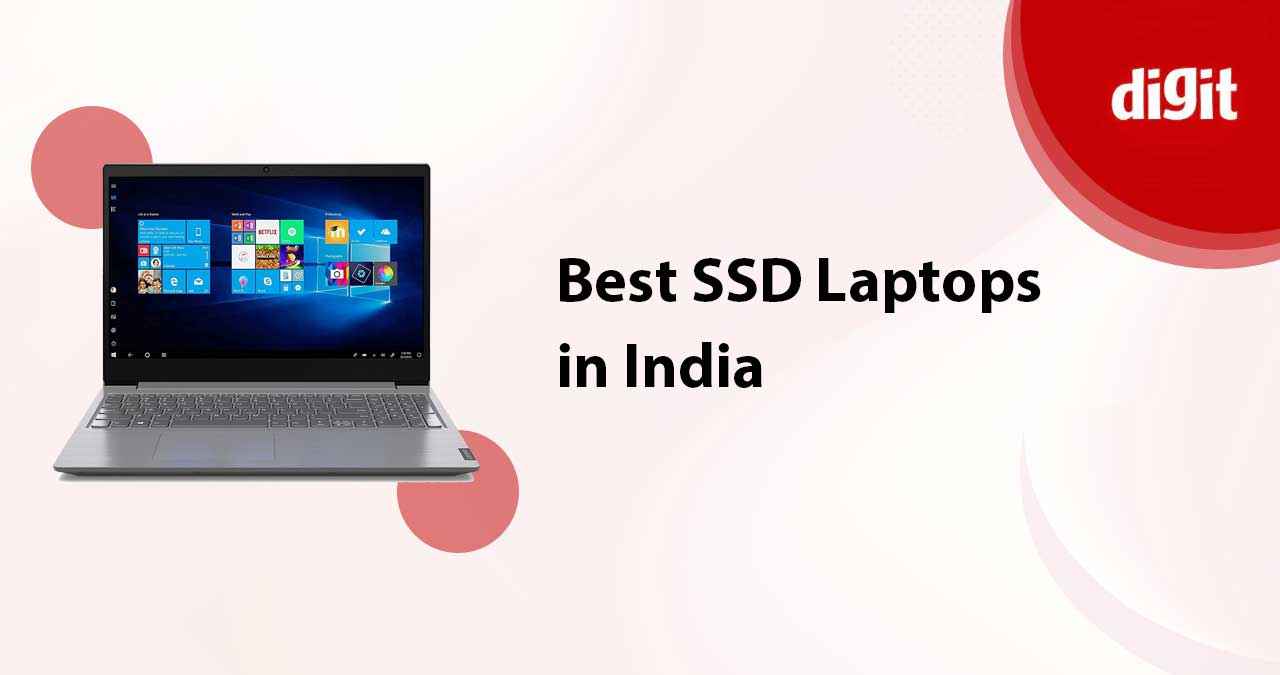 In today's day and age, having a laptop that doesn't have an SSD will seriously affect how fast you can get anything done on your laptop. It is simply a must in 2022 to have a good SSD laptop in India. Your laptop can have the best processor, the fastest RAM, and the most powerful GPU, but if it doesn't have an SSD and a good one at that, then it is all for nothing. An SSD can make a big difference in every laptop's performance. Nowadays, you can find even 1 TB SSD laptops towards the higher end. With all that said, here's a list of SSD laptops in India along with their prices.
If someone asks you which laptop has the best SSD, then the Apple MacBook Air is a very common answer. It is one of the world's most popular thin and light laptops for a good reason. Its reliable performance for day-to-day tasks while delivering class-leading battery life are just a few of the factors. With the introduction of Apple's new M2 chips, the performance on the MacBook Air has only skyrocketed even further, making what was already a pretty powerful laptop into a spec beast when it comes to general usage. For storage, the MaxBook Air comes with 512GB of SSD storage, and the transfer speeds are as expected for a premium Apple device. Of course, if you're someone who needs even more storage, then maybe the Apple MacBook Pro with its 8TB of SSD storage might be more up your alley.
Compared to the previous M1 MacBook Air, the new MacBook Air with the M2 chip comes with increased GPU cores, higher unified memory, a better 1080p webcam, and more improvements, all while being lighter than the M1 variant.
Rs. 104,990
Rs. 119,900
in stock
as of 07 Dec 2023 01:44 01:44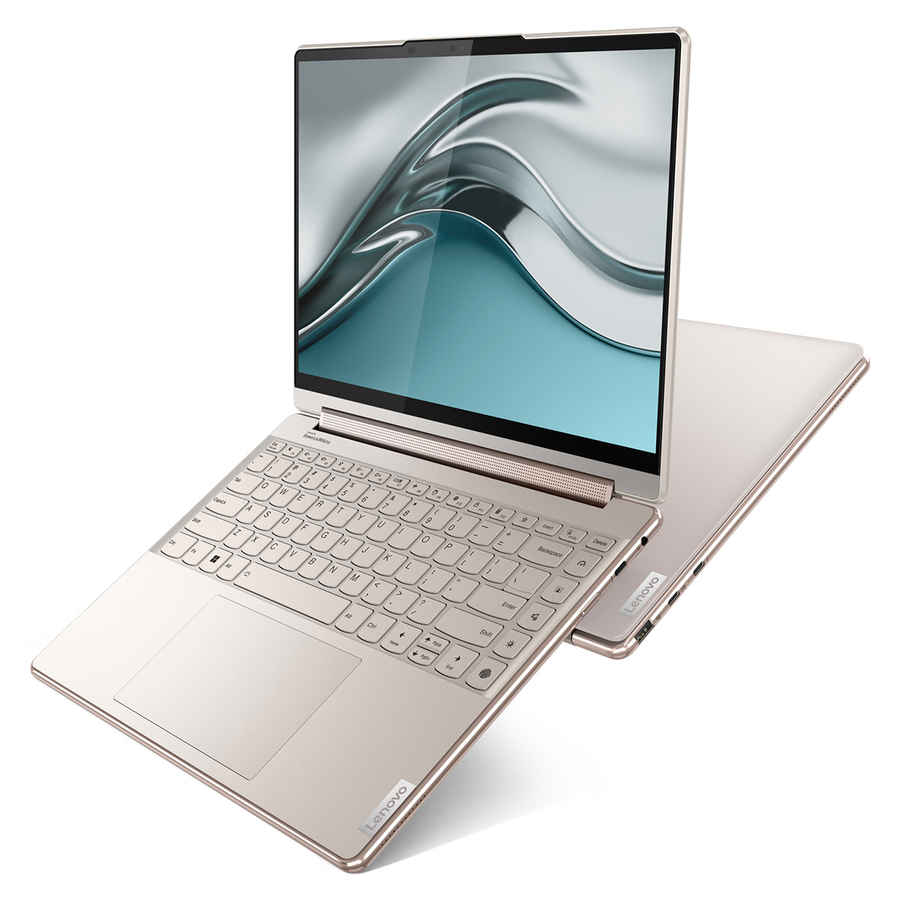 PROS:
Excellent build quality, Gorgeous OLED display and battery life, Rounded sides for easier holding
CONS:
No dedicated GPU, Overall aesthetics feel weaker than previous iterations
The Lenovo Yoga 9i is an all-rounder 2-in-1 which offers great performance across the board. They've made some design changes over the previous Yoga laptops which actually makes it more comfortable to hold now. You don't get a dedicated GPU with Lenovo Yoga 9i, however you're not buying this laptop to play games. What we're interested in is the SSD. For storage, the Lenovo Yoga 9i comes with a Samsung SSD with lightning fast read and write speeds. The Yoga 9i should have no trouble with just about everything you throw at it. The Lenovo Yoga 9i starts at 1.3 lakhs, but the model we have with the 4K display will set you back by Rs 1,79,990. That's pretty pricey, but keep in mind that you're probably getting the best 2-in-1 laptop in the market with top-of-the-line hardware specs for that price.
Rs. 215,624
Rs. 312,655
in stock
as of 04 Dec 2023 23:03 23:03
Dell's XPS lineup of laptops are only improving over the years. The New Dell XPS 13 Plus is an amalgamation of everything you would ever need from a mainstream laptop. It has performance that comes close to premium gaming laptops, the battery life of an Ultrabook, and an industrial design which has been tried and tested.
Of course, this includes the 1TB SSD on the inside as well, in addition to the top-of-the-line 12th gen Intel Core processors, and an impressive UHD+ 4K display that leaves little to be desired. Needless to say, they've been in the game a long time, and Dell is a good laptop brand when it comes to build quality and great performance across the board.
Rs. 177,563
Rs. 233,263
in stock
3 new from Rs. 177,500
as of 06 Dec 2023 05:38 05:38
The Acer Aspire 5 houses the powerful 11th Gen Intel Core i5 processor, giving you all the processing power you will need to carry out your tasks effortlessly. Coming along with 512 GB SSD storage, the laptop can easily meet all of your storage needs effectively without slowing the system's responsiveness. With a narrow border and an 81.61% screen-to-body ratio, the laptop enables you to enjoy a colour-rich, Full-HD display. To further enhance the crisp cinematics and protect the user's eyes, it also includes the Acer Color Intelligence.
Among the best SSD laptops in India, it features every possible provision to make your computing convenient. This includes an ergonomic hinge, which can lift the laptop and tilt the keyboard at an angle that gives way to optimal airflow and enhanced sound experience. This slim 17.95 mm laptop has a professional appearance with its sandblasted aluminium cover, enabling you to work in style. In addition to these features, the Acer Aspire 5 also has a good battery life, dual-band Wi-Fi 6, and an array of ports.
Rs. 48,800
Rs. 69,000
in stock
as of 13 Nov 2023 21:49 21:49
Disclaimer: Digit, like all other media houses, gives you links to online stores which contain embedded affiliate information, which allows us to get a tiny percentage of your purchase back from the online store. We urge all our readers to use our Buy button links to make their purchases as a way of supporting our work. If you are a user who already does this, thank you for supporting and keeping unbiased technology journalism alive in India.