A lot of brands including TCL, Samsung and LG have started launching Mini LED TVs in India. TCL announced its C825 mini-LED TV at the beginning of the year and it is available in India in 55 and 65-inch screen sizes. We have the 65-inch variant with us for review and long story short, this TV has fantastic picture performance along with very good sound output. But it falls short when it comes to some UI niggles. The TV is feature-rich with two HDMI 2.1 ports (overall four HDMI ports) and comes with an Onkyo 2.1 system built-in. Let's dive deep into the performance of this TV.
TCL C828: Specs at a glance
Panel Size: 65-inch (also available in 55-inch)
Panel Type: VA LED
Panel Resolution: 3840 x 2160 - 4K
Panel Refresh Rate: 120Hz
HDR 10 support: Yes
Dolby Vision Support: Yes
HDR10+ support: Yes
Weight (with stand): approx 32kgs
HDMI Ports: 4
USB Ports: 2
Bluetooth: Yes
Wi-Fi: Yes
Ethernet: Yes
Speakers: 60W (15Wx2+30W Subwoofer)
Built-in storage: 32GB
Price: Rs 1,49,990
TCL C825: Display and picture quality
Let's kick things off with the performance of the Mini LED TV panel. This is the first Mini LED TV that we have tested. We have the 65-inch variant with us and the TV boasts of a 4K resolution with support for all popular HDR formats including Dolby Vision, HDR 10, HDR 10+ and HLG. The TV is also the first we have tested to come with support for Dolby Vision IQ.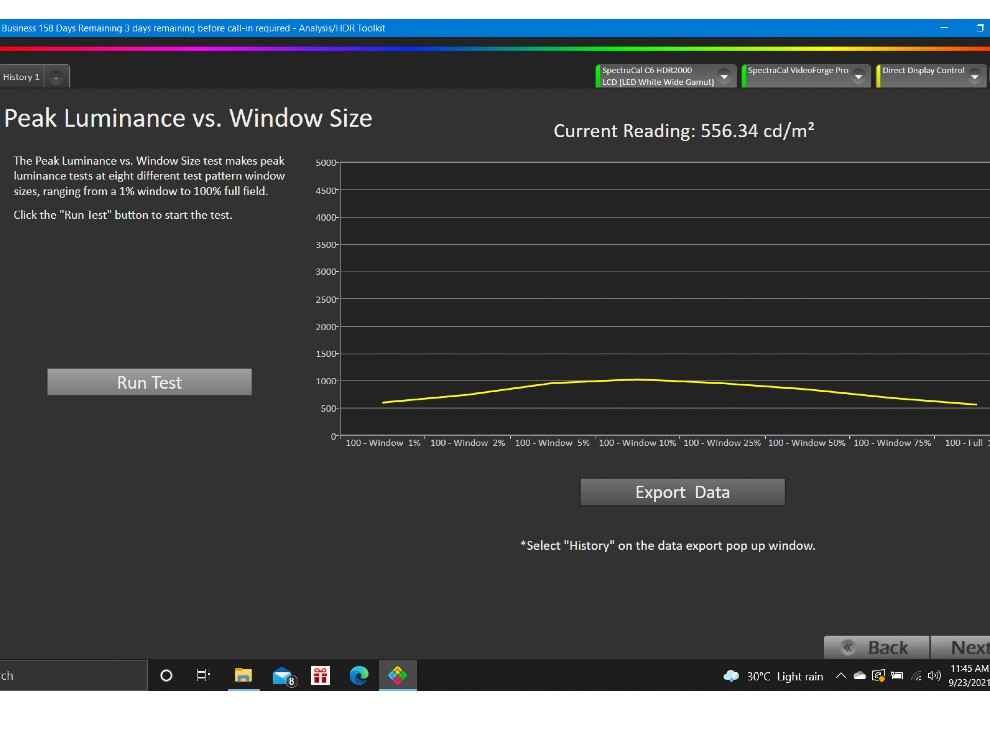 Above: TCL C825 has a peak brightness surpassing 1000 nits.
Below: Grayscale Tracking shows the TV has a cool bias.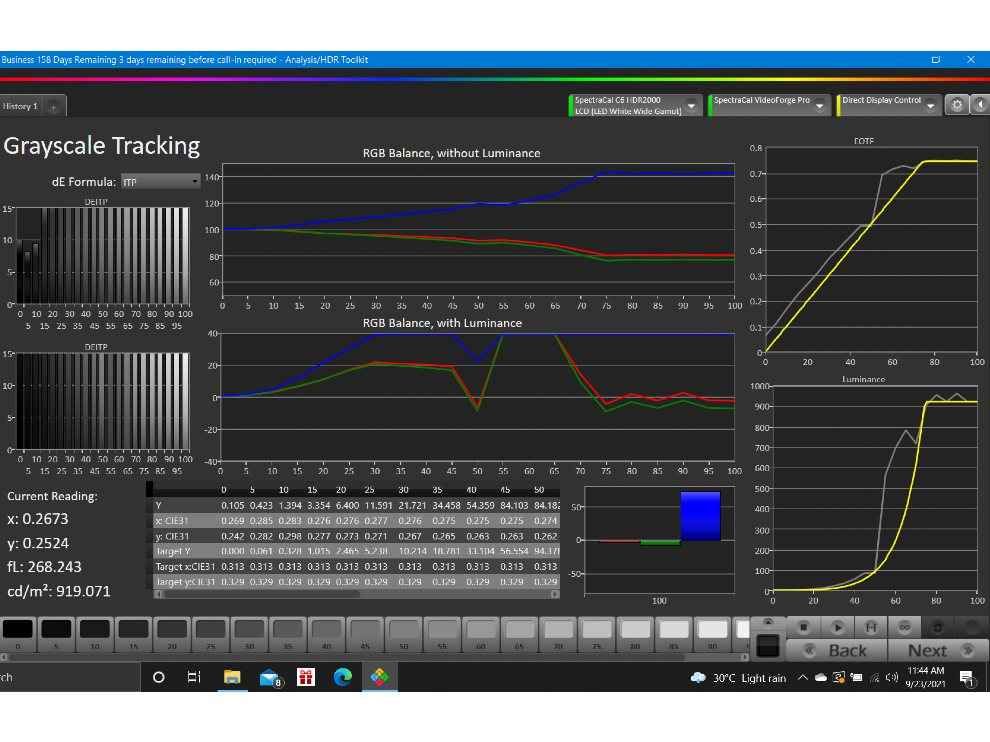 Kicking things off with our Calman analysis, this TV is the brightest we have tested, crossing the 1000 nits mark at the 5 to 10 percent window and gives us sustained brightness of over 500 nits which is extremely impressive. However, when it comes to colours, the TV has a cool bias even on the cinema preset with a warm colour temperature selected. However, the TVs its real-world performance tells a different tale.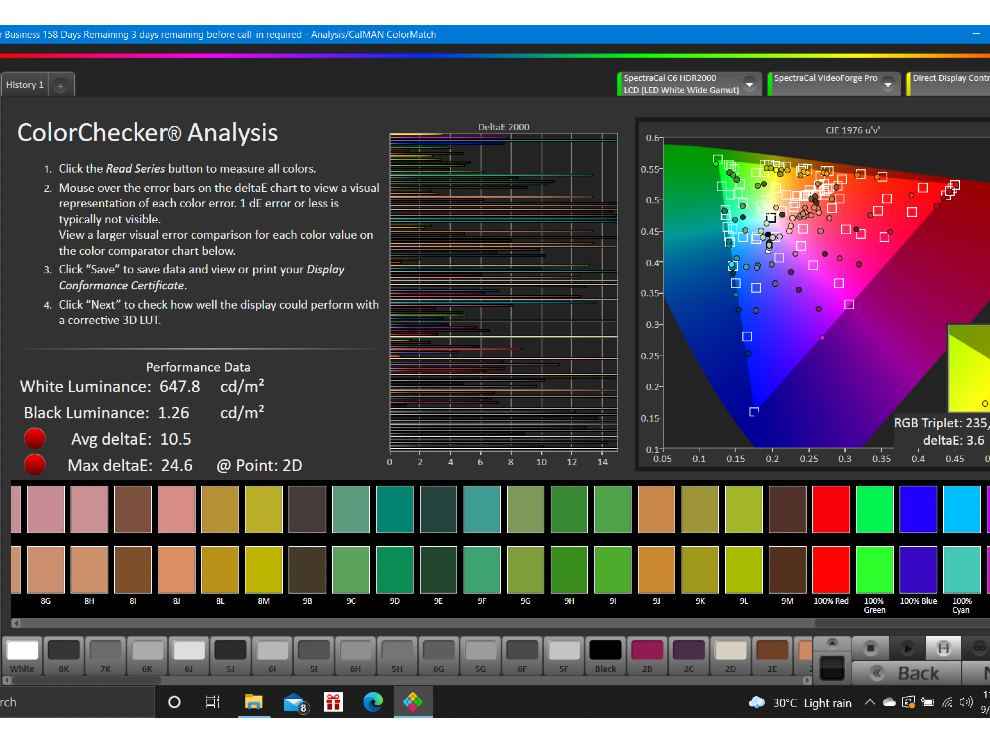 Above: ColorChecker Analysis, Movie preset, rec 709 colour space
Below: ColorChecker Analysis, Movie preset, rec 2020 colour space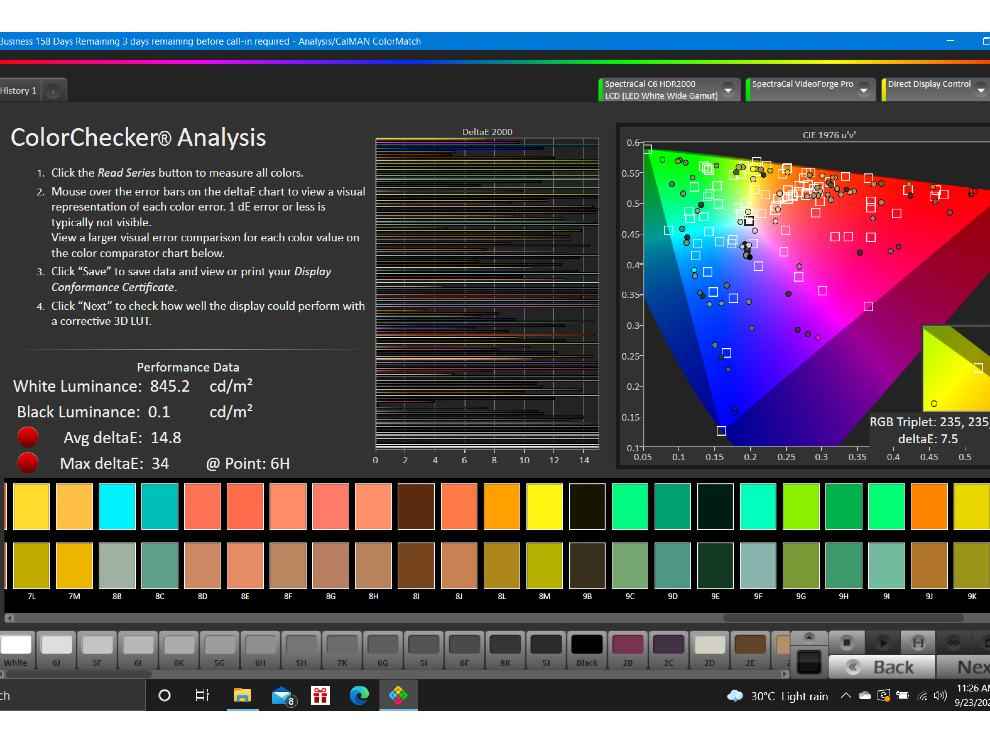 TCL C825: 4K and HDR performance
"Holy smokes, this TV can get bright!" is the first thing that will come to mind when you start consuming HDR content. The bright highlights can get really bright while retaining all the details in the dark areas. We saw our standard slew of Content on Netflix in Dolby Vision such as Our Planet, Altered Carbon, and many more. We also saw The Dark Knight and Ready Player one in Dolby Vision using the Apple TV app. This was the first time we had Dolby Vision IQ as a setting in addition to Dolby Vision Bright and Dolby Vision Dark. Dolby Vision IQ essentially controlled the backlighting of the TV to give you a more comfortable viewing experience based on the lighting in the room. While this was good and effective for a pitch-dark room, I still recommend leaving some bias light on in the room and leaving the settings to Dolby Vision bright as the bright highlights can really get punchy on this TV. The details in the dark sequences are also very well maintained.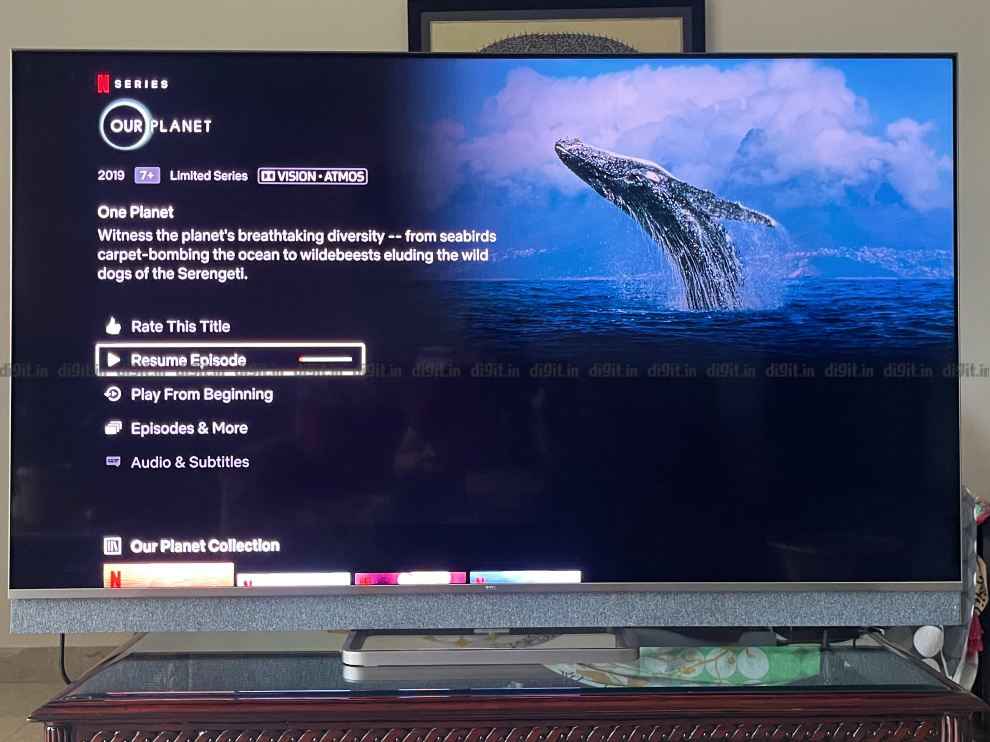 Even for HDR 10 content on Prime Video, in a show like Jack Ryan which has a slightly dark environment we use to check the performance of the TV, the details were well defined and visible. Needless to say, this TV can give the best of the best a run for its money when consuming HDR Content. While the colours aren't as accurate as what we saw on the X90J (review), they still get the job done very well.
TCL C825: FHD & SDR performance
SDR content also looks fantastic on this TV. From our regular shows like Friends, Young Sheldon, to movies like Mission Impossible and Spider-Man Homecoming, it all looks vivid, albeit with a slight cool bias. In a show like Young Sheldon, you have very good colours, but the skin tones are still better on a TV like the Sony X90J for perspective. The red and blue in Spider-Man's suit are well defined with the black web design distinctly visible. Needless to say, even for everyday TV viewing, the TV does an excellent job.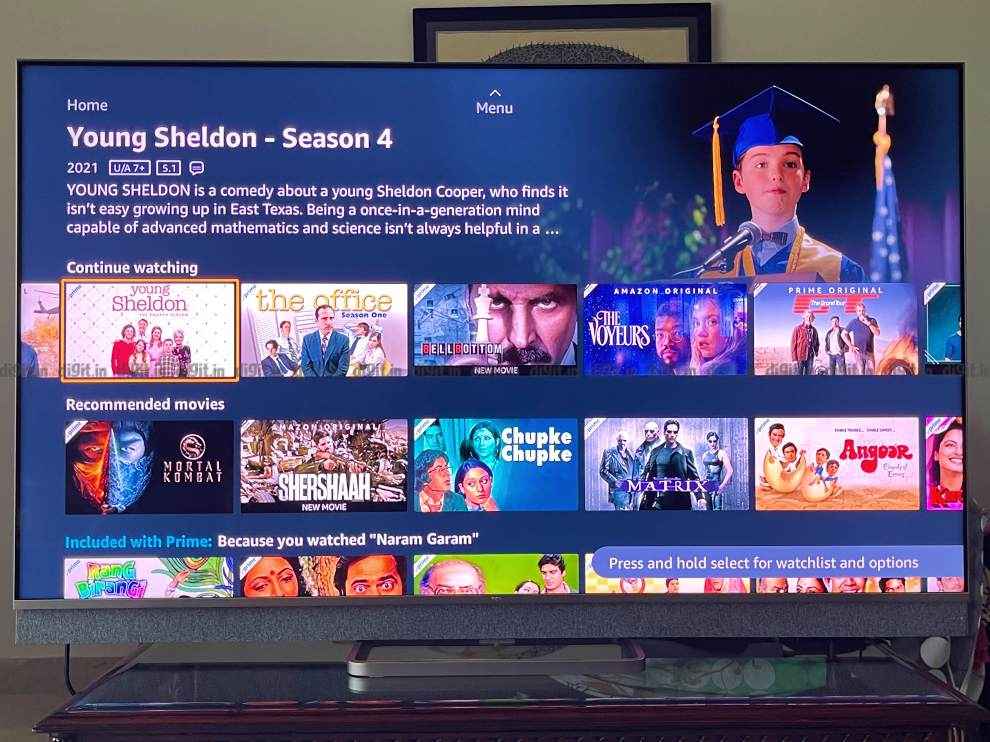 Picture presets, like Standard, Dynamic, Movie, etc. do change the settings based on the content being consumed and if you don't want to play around with the picture presets, you can simply toggle on the intelligent picture settings and the TV will change the settings to best suit the content. This worked well 8 out of 10 times, so safe to say, you can leave this toggle on.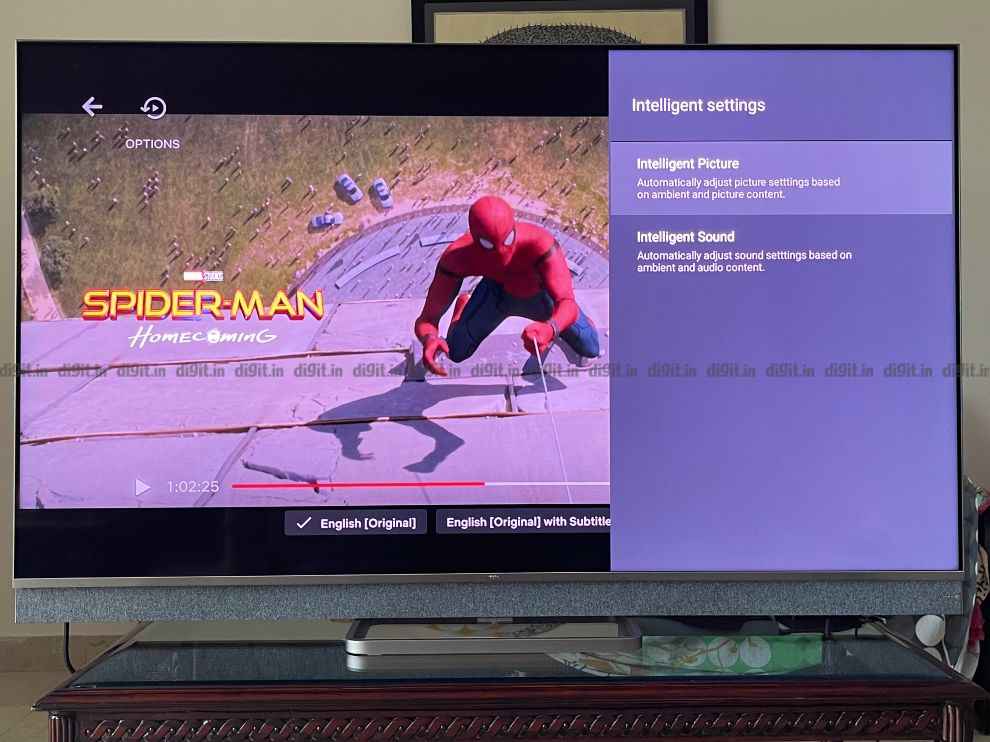 TCL C825: Gaming performance
Hallelujah! The TCL C825 supports 4K at 120Hz (natively) along with RGB HDR. It has four HDMI ports, two of which support HDMI 2.1 including eARC. The TV also supports VRR, but we don't have an Xbox Series X (review) to test that. We do however have a PS5 (review) and played a lot of games on the console on this TV. If you are looking for bright, punchy colours and a good gaming experience, then the TCL C825 can definitely be a consideration. In a game like Spiderman Miles Morales (review), when swinging towards the sun, you will notice that the red web lines in Spider-Man's black outfit can lose details on some TVs but here, they are very clearly visible. Even the details and colours in his suit to the bright sparks of Spidey's venom powers, all are clearly visible.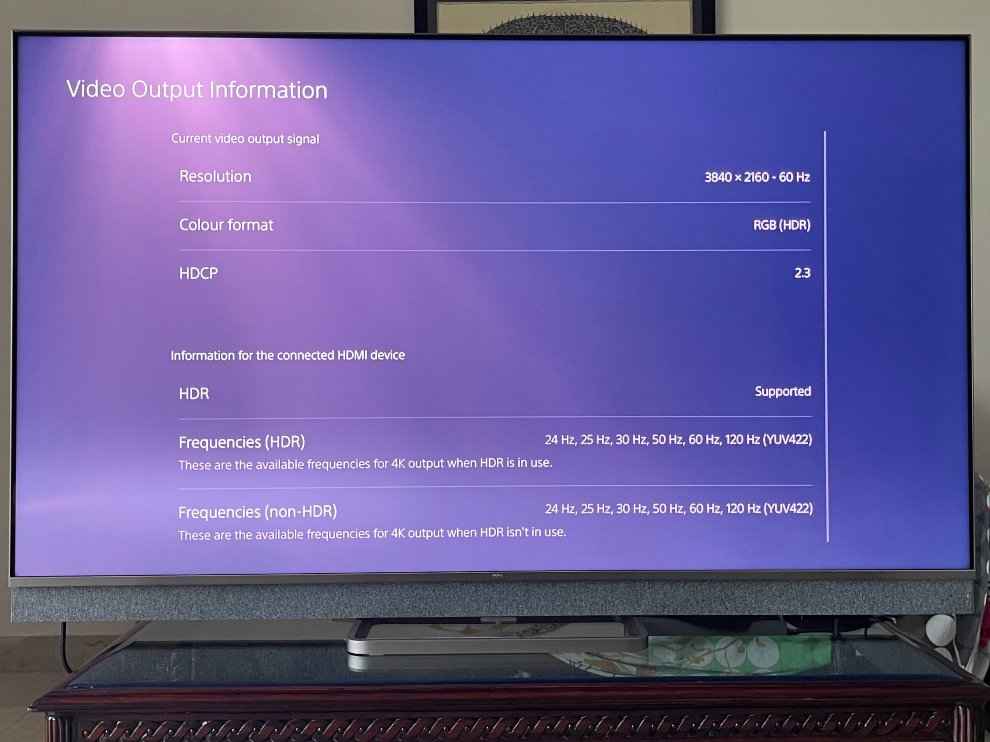 In a game like Dirt 5 (review), the brought highlight of the sun pouring onto the race track is also an experience worth having. It really does feel like driving on a desert track with the bright sun shining on you.
Even Ratchet and Clank: Rift Apart (review) with its beautiful cartoon-like environments and bright muzzle flashes of the guns is an experience worth having. Needless to say, those of you looking for a gaming TV can definitely consider the TCL C825.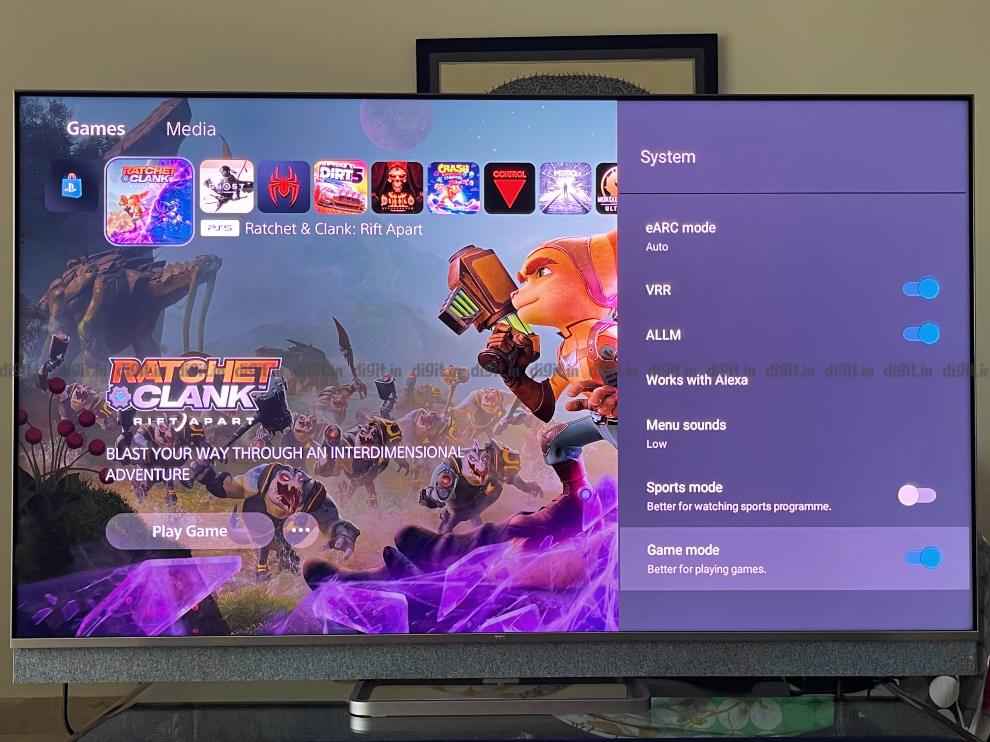 TCL C825: Audio performance
The TCL C825 comes with 60W of sound output for the 65-inch variant - two 15W drivers and a 30W subwoofer. The subwoofer is at the back of the TV while the 15W drivers are front fracking hidden behind this grey fabric material. The sound from the TV can get really loud and detailed and unless you are finicky for good bass during high octave explosion in movies, you don't need a soundbar with this TV.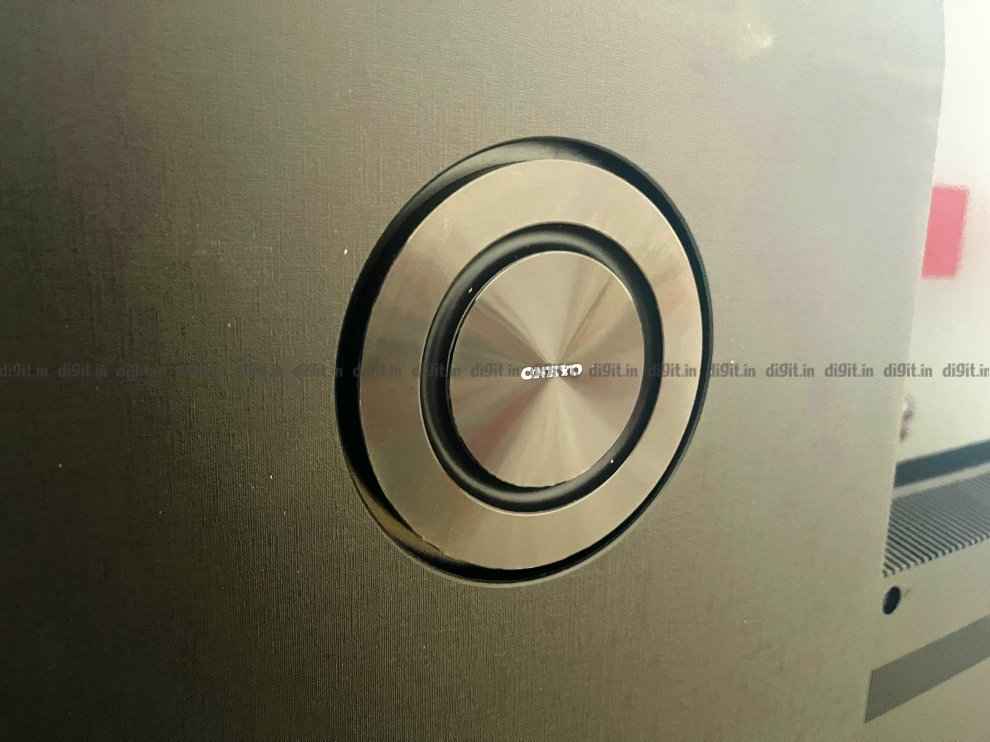 It has very good channel separation especially during the race sequence at the 12-minute mark in Ready Player One. The bass during this sequence including the grunts and crashes of the car to the roar of King Kong all are good and clearly audible. Same for shows with dialogues be it documentaries or even movies with mixed audio.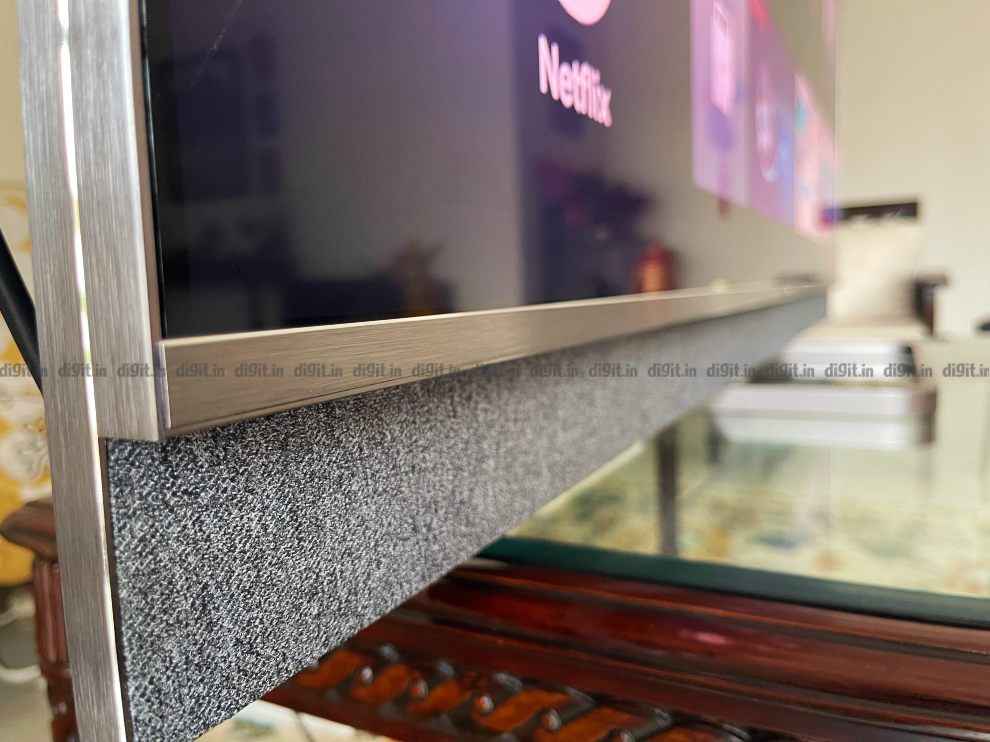 A good thing about the TV is its intelligent audio settings. Switch this on and it changes the settings based on the content and this works quite well. Although you can go into the TVs settings and manually change the preset to suit one that works for you. For me, it was mostly a movie or standard. The TV supports Dolby Atmos as well, but don't expect the sound to come from above or behind you when using the TV speakers.
TCL C825: UI
This is where the TV suffers and shows inconsistencies. It runs on Android TV 11 and comes with a stock UI with the usual bells and whistles like far-field mics, Chromecast built-in, Google Play Store giving you access to streaming services, etc. It's the same Android TV experience we've seen on many TVs in the past. The TV does not run on the Google TV UI but is expected to get the new UI via an update.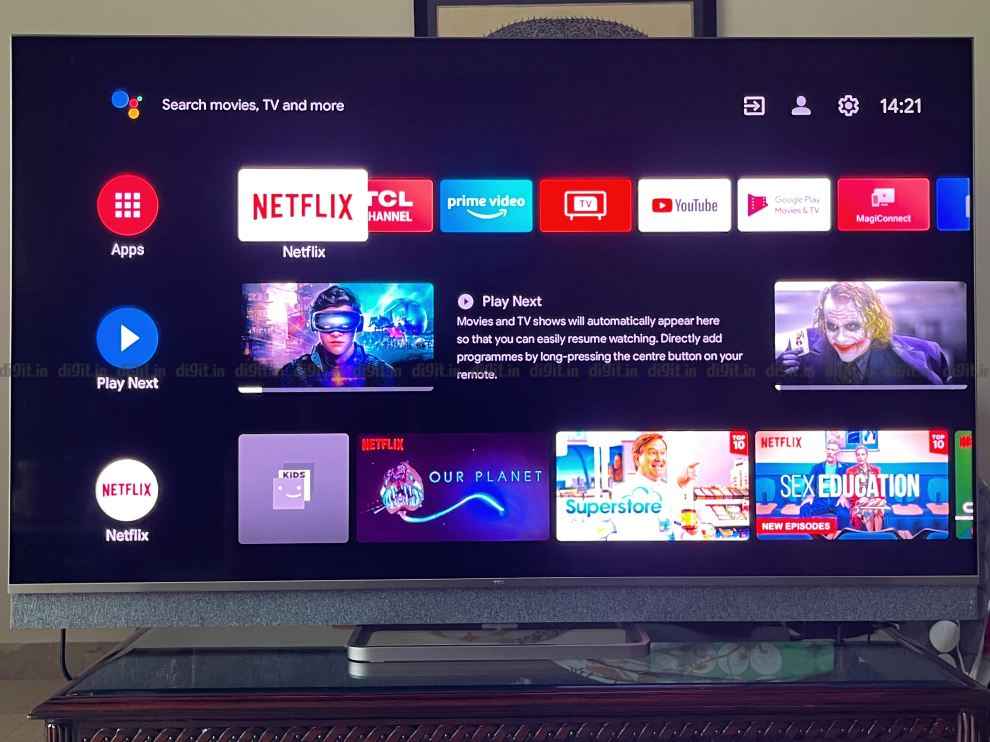 While the TV UI works well, for the most part, there were times when Netflix froze, the Google Assistant refused to work and the UI lagged. I was forced to restart this TV on more than one occasion until I finally gave up and consumed content from my Fire TV Cube. I hope TCL can fix the bugs in the UI via an update as it is the only Achilles heel in an otherwise good TV.
TCL C825: Remote control
The remote control that comes with the TCL C825 is a simple candy bar remote control offering function over form. It has dedicated OTT hotkeys for services like Netflix, Prime Video and Zee5 and also comes with traditional channel settings, navigation, source selection, Google Assistant, etc. While the remote is ergonomic and good overall, I wish the mute button were closer to the volume rocker and there were dedicated playback controls to add more convenience to it.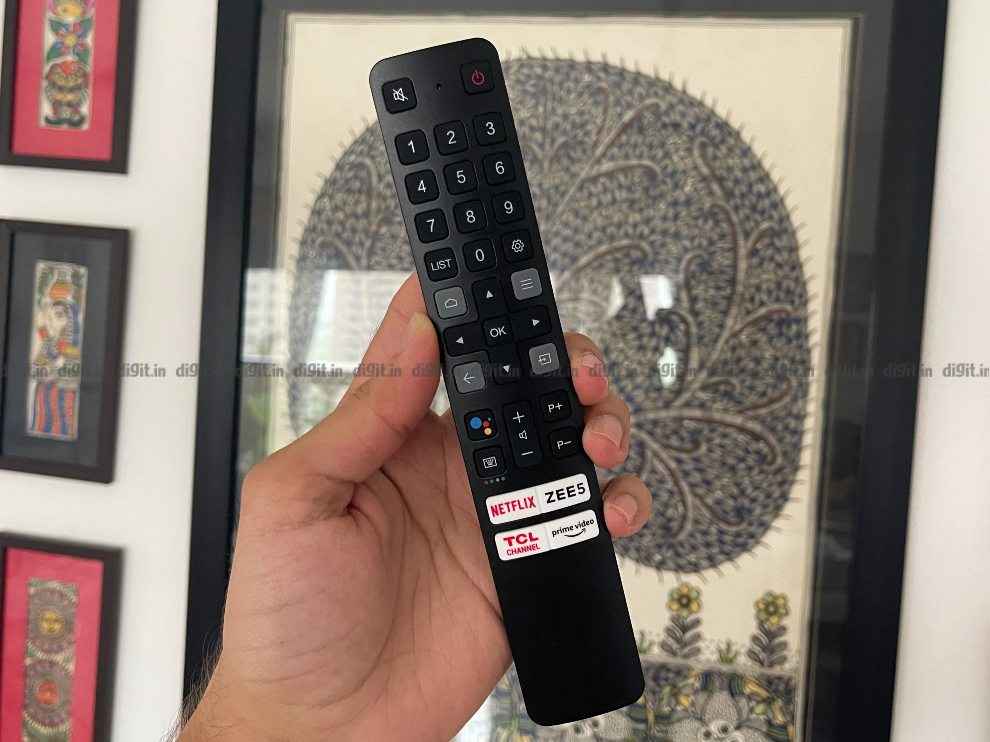 TCL C825: Build and design
Well-built and premium is the first thing that comes to mind when you will see the TCL C825. It isn't the slimmest TV out there which is fine considering the features it packs under the hood. There is a prominent only logo at the back where the subwoofer is housed. The borders have this silver finish giving the TV a premium feel.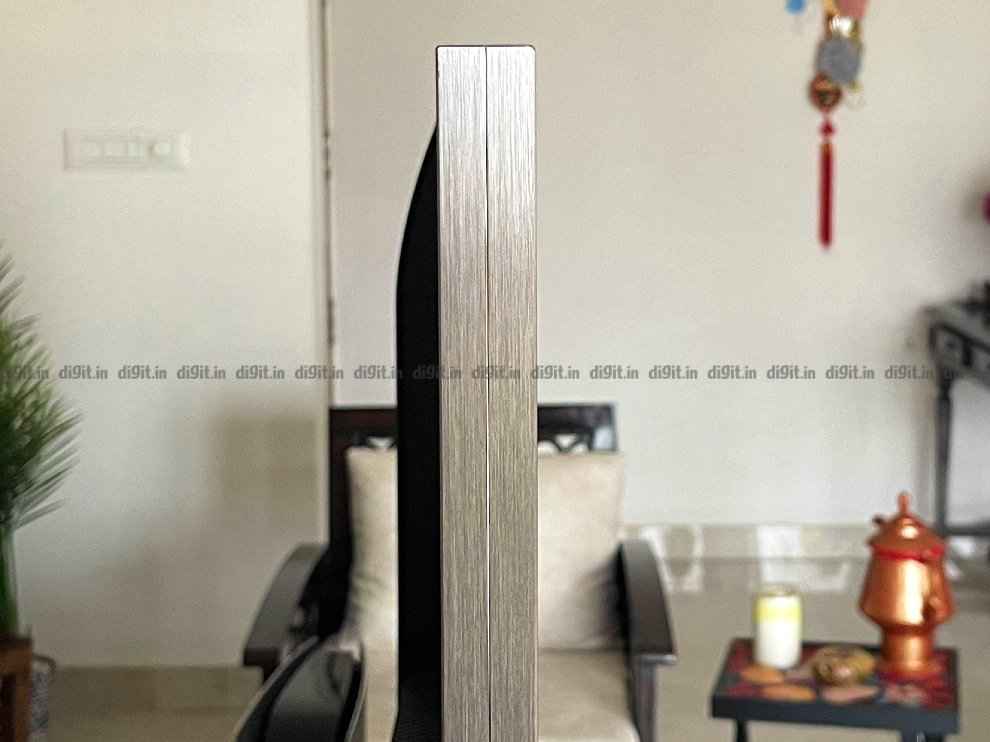 The grey fabric finish hides the front-firing speaker drivers and it also adds an elegant look to the TV. You also have an LED indicator out here and it is as subtle as the one found on the Sony X90J which is very good.
The stand holding the TV in place is sturdy and is a single central stand. So even if you have a small table on which you will house this TV, you should be able to accommodate a 65-inch one as I have.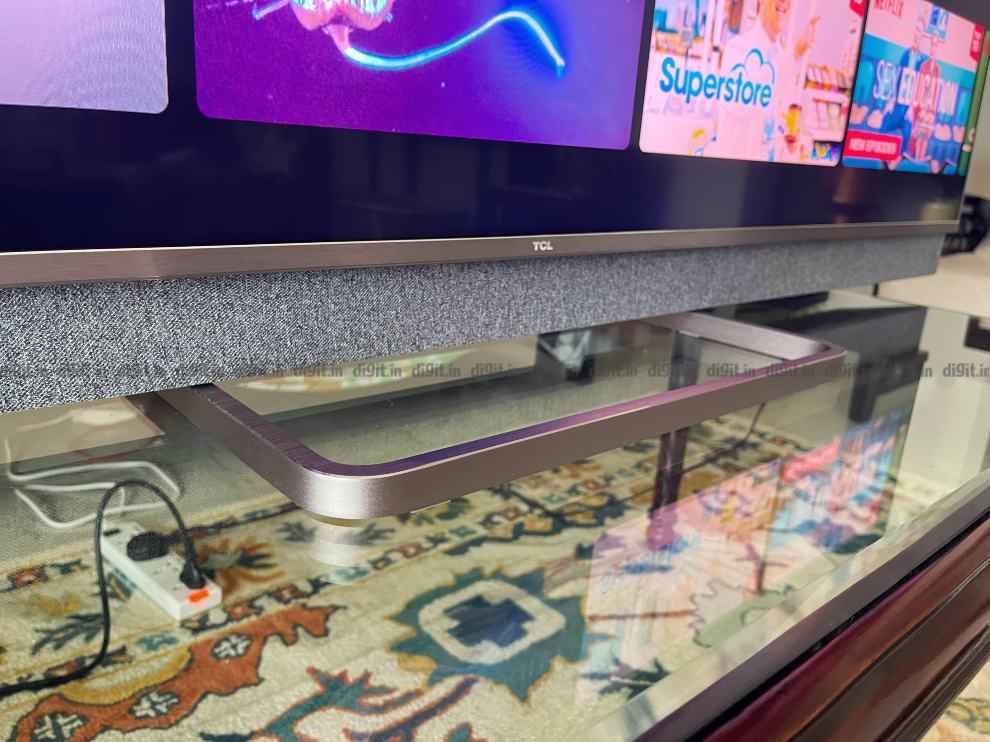 All the connectivity options are on one side facing outwards and easy to reach. We have two USB ports, four HDMI ports, ethernet, AV In, 3.5mm aux, optical and antenna ports.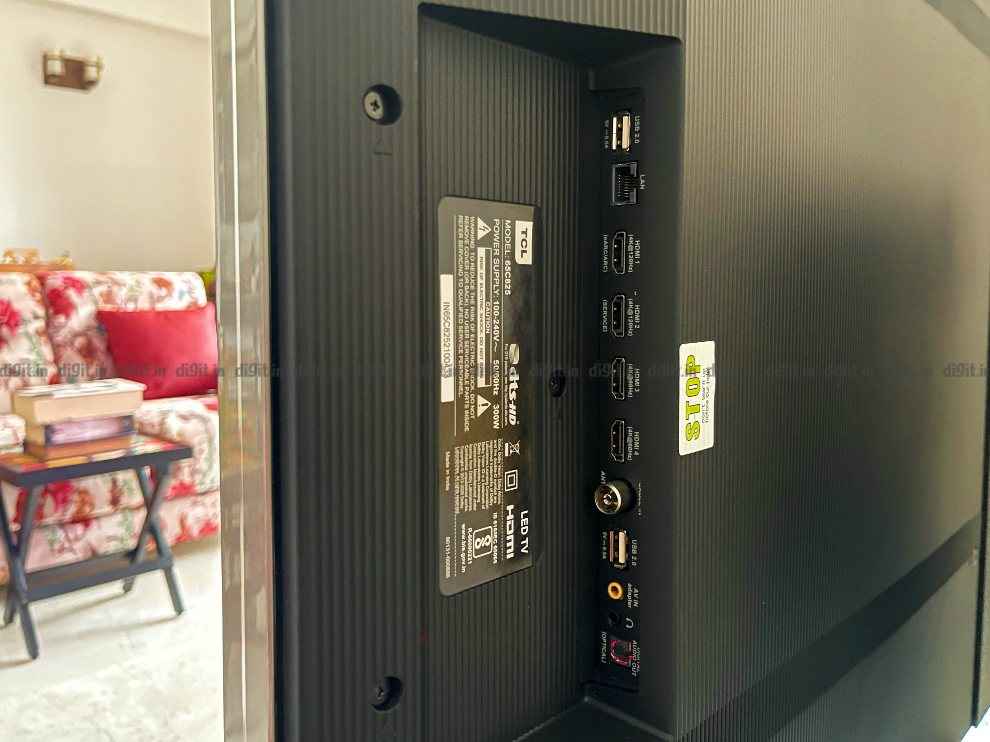 Bottom Line
The TCL C825 is a fantastic TV for content consumption. It can get very bright delivering a very good HDR experience while retaining good details in dark areas. It has very good colour reproduction for SDR content as well. While the colours aren't as accurate as of the Sony X90J for example, they do a very good job for real-world content consumption. Most people will be very satisfied with the colour reproduced by the TCL C825. The TV has very good sound output. It also comes with two HDMI 2.1 ports with support for 4K at 120Hz, VRR and ALLM making it a great TV for those looking to play games on a PS5 or Xbox Series X on this TV. Sadly, only two of the four HDMI ports support HDMI 2.1 one of which is eARC enabled. The only place where the TV falters is with inconsistencies and bugs in the UI. But if you will invest in a device like a Fire TV Cube or Apple TV, then you can expect an immersive experience when consuming content on this TV. The 65-inch TCL C825 is priced at Rs 1,49,990 as of writing this review making it about Rs 40,000 cheaper than the Sony 65-inch X90J. It is also cheaper than the LG 65-inch C1 OLED TV by Rs 1 lakh approx. and considering the price of the TCL C825, it is definitely a value for money proposition when it comes to picture and sound performance.