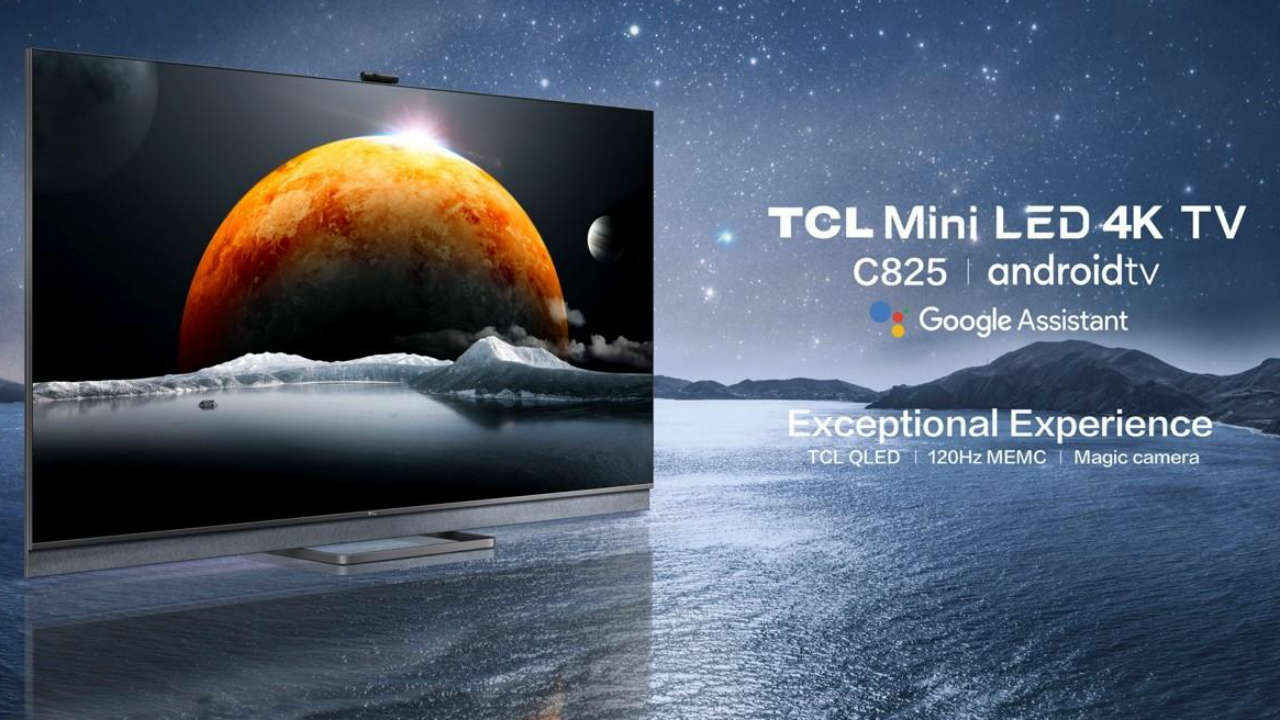 HIGHLIGHTS
The model numbers of the announced TVs are 4K Mini LED TV C825, TCL 4K QLED TV C725, TCL 4K HDR TV P725.

TCL has also announced for Google TV support on its 2021 TVs.

TCL also launched its Next-Gen ODZero Mini-LED technology at CES 2021.
TCL has an impressive lineup of TVs internationally and was the first to introduce Mini-LED TVs in the US. At CES 2021, the company has showcased some of the TVs we can expect to see launching during the year. TCL's 2021 TVs will also bring with them support for the new Google TV UI. Sony has also announced that its 2021 TVs will come with support for the new Google TV UI.
"We are excited to partner with TCL to bring Google TV to customers around the world. Google TV is a more helpful and delightful TV experience that helps users find the content they love," said Shobana Radhakrishnan, Senior Engineering Director, Google TV.
"The introduction of TCL Google TVs will take our partnership with Google to the next level," said Kevin Wang, CEO of TCL Industrial Holdings and TCL Electronics. "Our theme at CES this year is 'Experience More' and by combining cutting-edge displays with smart and convenient content powered by Google, I am confident we will allow people around the world to do just that in 2021."
Moving over to the TVs that TCL has announced at CES, we have the 4K Mini LED TV C825, TCL 4K QLED TV C725, TCL 4K HDR TV P725.
TCL C825 4K Mini LED TV
This will be TCL's second-generation mini-LED TV, and it will be interesting to see the performance of the TV. To begin with, TCL says, "C825 adopts straight down backlight mode reducing the grain size of traditional LED to 100 ~200 μm". Put simply, this means that with more LEDs will power the backlight source and full-array local dimming, one can expect better brightness and contrast from the TV. The C825 also features Quantum Dot Technology which should help enhance the colours and overall picture quality of the TV.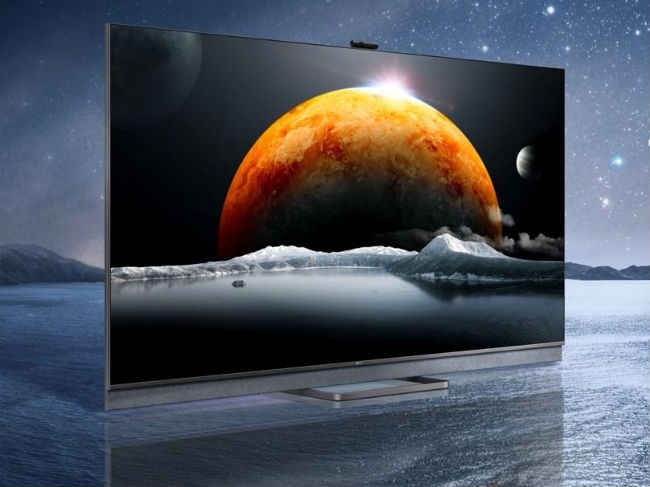 In addition to supporting HDR and Dolby Vision, the TCL C825 also supports Dolby Vision IQ. So, what is Dolby Vision IQ? Well put simply, Dolby Vision IQ uses the metadata from the content being consumed along with the TVs light sensor to give viewers an optimal viewing experience. This means that the settings of the TV can be adjusted automatically to offer the best possible viewing experience based on the lighting of the room. It will be interesting to see this in action.
The TCL C825 also supports HDMI 2.1 which should be great for gamers as the TV will support VRR (Variable Refresh Rate), ALLM (Auto Low Latency Mode) and 4K at 120Hz. You can also use the TV for video conferencing as it features "A magnetic split-type camera (4M Pixel)".
C725 QLED TV
Next up we have the TCL C725 which is a QLED TV. TCL claims that "With nearly 100% ultra-high colour gamut (DCI-P3), the Quantum Dot Display Technology in the C725 will deliver even more vibrant and diverse colours without the limitations of lower colour volume or shorter lifespans found in other colour technologies".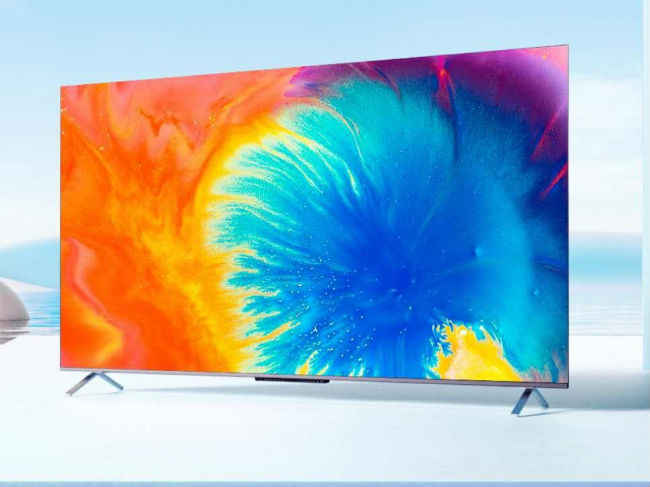 The TCL C725 supports HDR 10, Dolby Vision and Dolby Atmos along with audio tuned by Onkyo. The TV also boasts of hands-free voice, a feature we first experienced on the TCL C715 (review). It also supports HDMI 2.1 along with offering content from all popular streaming services. The TV also supports the Google Assistant.
TCL P725
Last up, we have the TCL P725 which is a 4K TV with support for Dolby Vision and Dolby Atmos. The TV does not have QLED backlighting but does support hands-free commands. It is an LED-backlit LCD TV with support for all popular streaming services.
In addition to the TVs and partnership with Google TV, TCL will also debut its OD Zero Mini-LED technology at CES 2021. Users can expect TCL TVs with OD Zero Mini-LED to be very slim.
According to TCL, "ODZero represents the optical distance between the Mini-LED backlight layer and the LCD display layer (diffuser plate), which has now been reduced to an astonishing 0 mm, to create an ultra-thin high-performance backlight module". This means we can expect the TV to have numerous dining zones and offer deep blacks and good contrast.