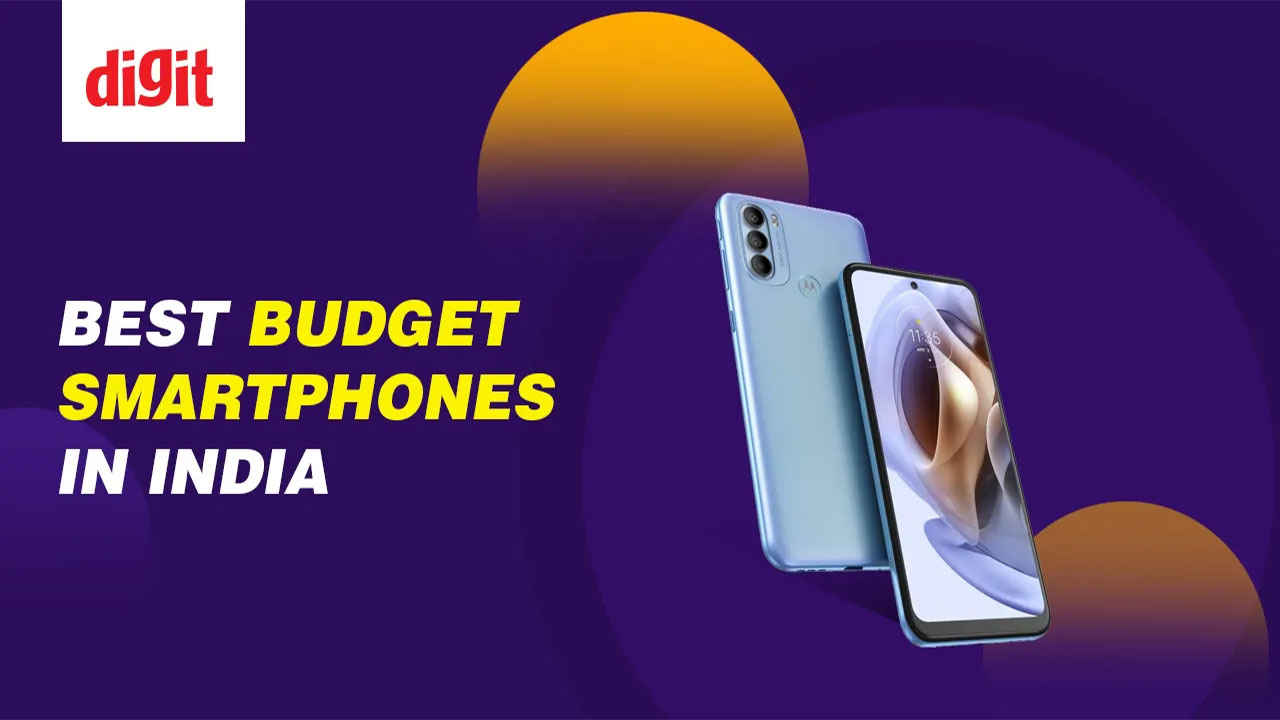 With the average selling prices of phones going up over the last year or so, the budget segment of the market has become more dense than ever before. Newer offerings now come with better hardware than what we saw on similarly priced phones in the past, with good budget phones now coming with excellent displays, powerful chipsets and more. These offer an immersive experience for watching movies thanks to their big displays and also come running powerful processors to easily applications that are heavy of processing and also the simpler ones like Chrome and social media apps. But that's not it. Despite being sold at an affordable price, these phone offer good imaging hardware offer good photography and videography performance both in day-time and low-light conditions. Currently, most phone makers have devices in this segment, with all popular brands including Samsung, Redmi and Realme launching good devices for buyers. The Redmi 12 5G, Poco M6 Pro, and Realme C55 are some of the phones that are currently popular in this segment. So if you're looking for the best-selling budget phones that offer a mix of good features, and powerful specs all at aggressive prices, then this is the place for you. So read on to know the list of best budget smartphones in India right now.
The Redmi 12 5G makes 5G more accessible to the masses while keeping the price in check. It sports a sleek and minimalistic design, excellent battery camera, and pretty impressive cameras for the price. The phone has an FHD+ display which actually is one of the better ones at this price and even comes with 90 Hz fast refresh rate, which makes scrolling feel smooth and responsive. The phone's performance is adequate for the price. The Snapdragon 4 Gen 2 SoC runs basic apps without any instances of lag and stutter. In fact, you can even do some light gaming on this device. The primary camera on this phone is pretty good. The images aren't the most sharp but the dynamic range is brilliant.
The POCO M6 Pro 5G is the cheapest 5G smartphone in the market right now. Its specifications are almost identical to the Redmi 12 5G. You've got the same processor, cameras, and battery. So, performance is decent and the primary camera clicks some nice pictures in daylight. The charging is quite slow though, and the phone can take a good 2-2.5 hours to charge to full. Additionally, there's quite a bit of bloatware. Nevertheless, the phone has enough going for it for us to recommend it, especially for the classy design, impressive battery life, and cheap price tag.
What's better than a decent all-rounder phone that doesn't break the bank? A budget all-rounder that you can have a bit of fun with! The fun quotient comes from Realme's 'Mini Capsule' feature – an iPhone Dynamic Island clone – that indicates charging status, steps walked, and more! That aside, the Realme C55 delivers excellent battery life and super fast 33 W charging at this price point which is very rare. The design is eye-catching and the display comes with 90 Hz refresh rate support. The performance is about on par with the Motorola Moto G42 and it does swimmingly with basic tasks, but gaming performance could be better.
A phone that's fantastic value for money in the budget segment is the Motorola Moto G42. The fact that you not only get a premium design at this price but you also get stereo speakers with Dolby Atmos support, a bright AMOLED display, and excellent battery life just makes this phone a no-brainer budget purchase. The cameras could be better tuned, but for casual users, it should be more than enough to get some share-worthy shots. The UI is another hit on the Moto G42 since it is very close to Stock Android and is devoid of ads and excessive bloatware that usually plagues budget phones.
If you're looking for a 5G-ready phone on a budget, we would recommend that you strongly consider the Redmi 11 Prime 5G. It gets all the basics right – a powerful MediaTek 700 5G budget processor, a 90 Hz FHD+ display, 50 MP dual cameras, and a large 5,000 mAh battery. All of this makes the phone very alluring at its competitive price. Not just that, you also get dual 5G SIMs support and a premium design which makes this phone a compelling offering. However, MIUI is filled with bloatware, so keep that in mind.
There's a lot to like about the Redmi 12c at its inexpensive price point. You get an attractive design with eye-catching colours which is a nice change from the basic glossy or matte finish rear panels we see at this price. The phone also captures surprisingly decent pictures with good sharpness and detail. Once again, the phone sports the MediaTek Helio G85 SoC that is sufficiently powerful for all your basic needs. In fact, you can even play games such as BGMI and COD: Mobile with decent graphics. The battery backup is also great and it easily gives most users more than one whole day of power.
If you're looking for an attractive phone that doesn't break the bank, the POCO C55 is a great option. It has a premium-looking leather-like rear panel that looks very aesthetically pleasing. It truly stands apart for its design. The phone is also decently powerful with the MediaTek Helio G85 processor. As for optics, you get a 50 MP dual camera setup with support for a bunch of modes such as Time-Lapse, Portrait Mode, HDR, Night Mode, and more. For people who love tinkering around with their camera app, this phone can be quite fun! The display is also great for the price – it is a large 6.71-inch HD+ screen with support for smooth 120 Hz refresh rate. So, content consumption and scrolling through social media would be a treat on this device.
Lava has been bringing out some amazing phones which offer great bang for your buck in the budget segment and the Lava Blaze 2 is no different. The phone comes with a massive 6 GB of RAM which is a rarity under ₹10,000. Moreover, you also get 7 GB of virtual RAM for more robust multitasking. There's also a 90 Hz refresh and clean Android 12 OS which makes this device very appealing. The Blaze 2 is also one of the few phones in this budget to sport a glass back – making it look more premium than its price tag.
Another 5G option, the Vivo T2x is a good option to consider on a budget. It doesn't have any standout specifications though. You get a basic 6.58-inch LCD display with FHD+ resolution and no fast refresh rate support. There's a powerful enough 7 nm MediaTek Dimensity 6020 SoC that offers decent performance for daily use. You also get a basic dual camera setup with a 50 MP main shooter. The battery is long-lasting and 18 W charging is standard at this price. All in all, a safe 5G option that doesn't break the bank.
The Samsung Galaxy M13 has great cameras at an affordable price. It has better dynamic range than most phones at this price and can even take some decent low light photos. Moreover, you also get an ultrawide lens which is a welcome bonus. The phone has a large LCD display with FHD+ resolution but there's no fast refresh rate support. The display is protected with Gorilla Glass 5 though, which is a good thing. The best feature is the massive 6,000 mAh battery that can provide 2-3 days of continuous power.
Disclaimer: Digit, like all other media houses, gives you links to online stores which contain embedded affiliate information, which allows us to get a tiny percentage of your purchase back from the online store. We urge all our readers to use our Buy button links to make their purchases as a way of supporting our work. If you are a user who already does this, thank you for supporting and keeping unbiased technology journalism alive in India.