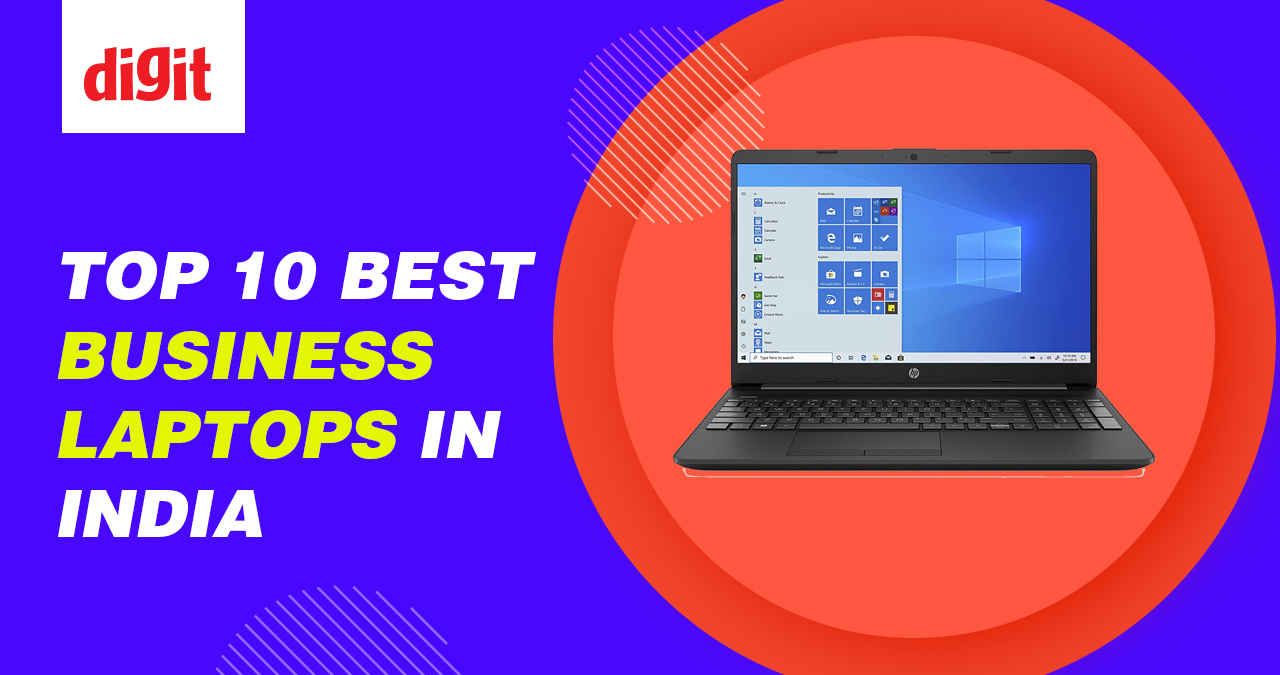 Your business needs the best in business and that's why I have made this list of the best business laptops in India. With prices swinging from Rs 50,000 all the way to a whopping Rs 2 lakh, this isn't your ordinary laptop roundup. I've selected heavy hitters like the Samsung Galaxy Book, Apple Macbooks, ASUS Vivobook OLED, Realme Book Prime, and a whole lot more for this list - all flaunting their razor-thin profiles, bright, punchy displays and enough horsepower to tackle your most demanding tasks. I get it, these devices aren't pocket change, and that's why I have scrutinized, critiqued, and ensured that you get the best bang for your buck. So, whether you're a number-crunching data scientist in need of some serious processing power, a multi-millionaire managing his globe-spanning empire, a startup founder with dreams in his eyes, or a digital nomad who relies heavily on crystal-clear video calls, I've got you covered. Remember, it's not just about throwing cash at the most expensive laptop, it's about finding the one that fits your workflow like a glove. For instance, if you want one of the best 16-inch laptops in the business which is equally big on performance then choosing a 16-inch Apple MacBook Pro powered by the M1 chip is the one to go for. And if you're a digital nomad who wants something really small and highly portable then the Lenovo Yoga Slim 7 carbon, weighing in at just 984g, is the one you should definitely consider. And if personally, I wanted stupendous power on a budget then I'd seriously consider the Realme Book Prime featuring an Intel 11th Gen Core i5 chip along with 16GB RAM, 512GB SSD, and a 2K full vision display. I'd be remiss if I also do not talk about the ASUS Vivobook Pro 16 OLED, whose Intel 13th Gen Core i5 chip and vivid display would power your creative workload during the day. And whose Nvidia GeForce RTX 4050 would power your gaming sessions after work? Or you can decide to play whenever you want, I am not your boss, and considering the fact that you're smart enough to be reading this I don't think no one should boss you around either. Also before you start scrolling, remember that the list is in ascending order in terms of price range. But don't worry each laptop represented here is the best in its class range in my opinion.
Rs. 137,990
Rs. 149,900
in stock
as of 29 Sep 2023 11:11 11:11
Disclaimer: Digit, like all other media houses, gives you links to online stores which contain embedded affiliate information, which allows us to get a tiny percentage of your purchase back from the online store. We urge all our readers to use our Buy button links to make their purchases as a way of supporting our work. If you are a user who already does this, thank you for supporting and keeping unbiased technology journalism alive in India.