Best Mechanical Gaming Keyboard
The most important thing you need – in addition to a gaming PC of course – are the right gaming peripherals. The keyboard is central to your gaming experience, so it's important to pick the right one. Mechanical keyboards are the most popular choice of keyboard when it comes to gaming. They're popular for various reasons, such as being a lot more durable than membrane keyboards and more importantly being more responsive and more comfortable to use. Precision and response plus the additional stronger feedback that mechanical gaming keyboards provide make them the keyboard of choice for gamers. The best mechanical gaming keyboard for you can vary, since you also have plenty of choice, primarily when it comes to the kind of switches you're looking for, and secondly the kind of features you want from your gaming keyboard. We've done most of the work for you, all you need to do is find the best mechanical gaming keyboard for you from this list.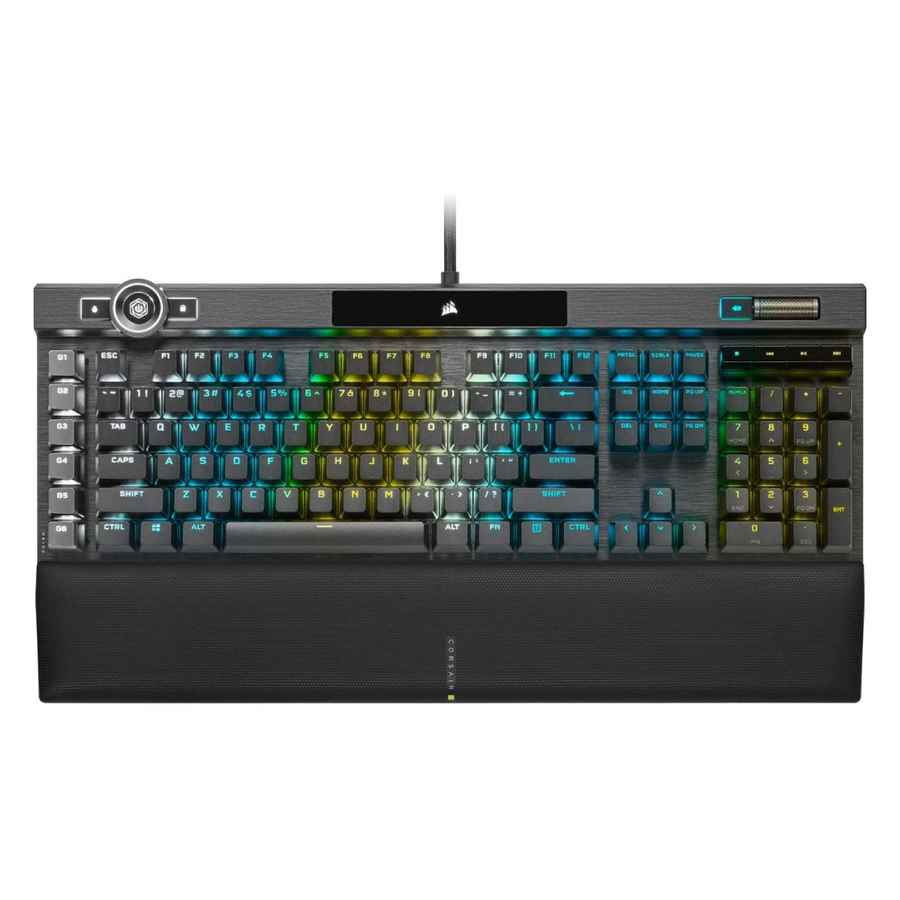 Corsair K100 Optical Gaming Keyboard features stunning RGB lights over mechanical switches that can last years of rough gaming. This professional keyboard comes with 5 colour profiles that could be changed to suit your gaming mood. With the use of Axon technology, the keyboard provides four times better performance than its competitors in the same price range. It layers your keyboard with advanced functionality while simultaneously keeping the backlights on.  Corsair gives you exclusive access to an integrated software Elgato. You could use this stream deck for quickly activating the commands on your keyboard with your desired customisations. The keyboard can be easily placed on any surface, and it provides you with a long and comfortable experience of gaming with its cushioned soft surface that allows your arm to rest while gaming. This cushion comes in a separate section at the bottom of the keyboard that is only designed for resting your arms. You can either stick your badges on this magnetic bottom surface or use it as a plain resting surface for your hand; the choice is yours.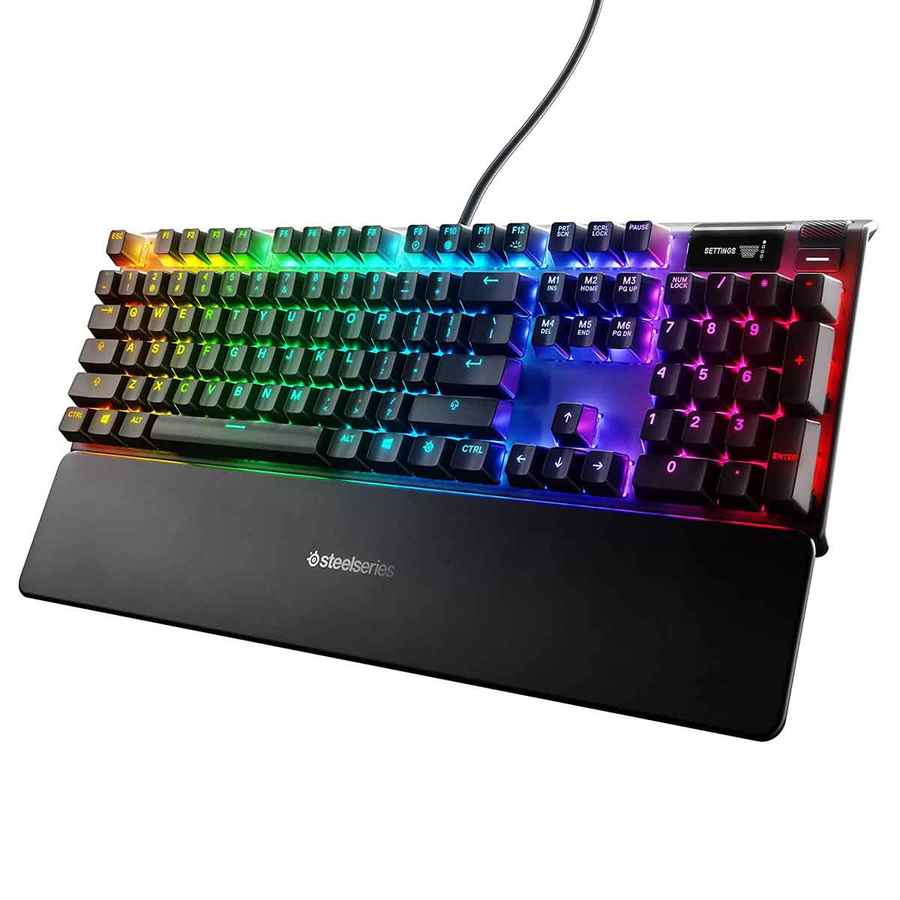 Every gamer wishes to have all the best things that can take their gaming sessions to an all-new level. If you were looking for a good keyboard, then rest your hunt at SteelSeries Apex Pro. It is simply an outstanding keyboard that satiates the hunger of every gamer. Made with the best components, this keyboard comes equipped with 8x faster response, 5x faster actuation, and 2x more durability than what you would have demanded. Though the keyboard misses out on the wrist rest and macro keys, there are still a lot of things that it offers. Here are some outstanding features that a person can enjoy while using this keyboard.  It comes with an adjustable pre-travel distance.A quality built design that lasts longer.It also has a very good typing quality. Another very intuitive feature of this keyboard is the RGB (Red-Green-Blue) key lights allowing the players to enjoy relentlessly even in the dark. The one thing that would interest any gamer is the three-way cable routing that is available on the keyboard. Most hardcore gamers usually suffer from tampered keyboard wire very often. But with the help of in-frame built-in channels, your wire won't suffer pulling and stretching, and it will last longer than usual keyboard cables.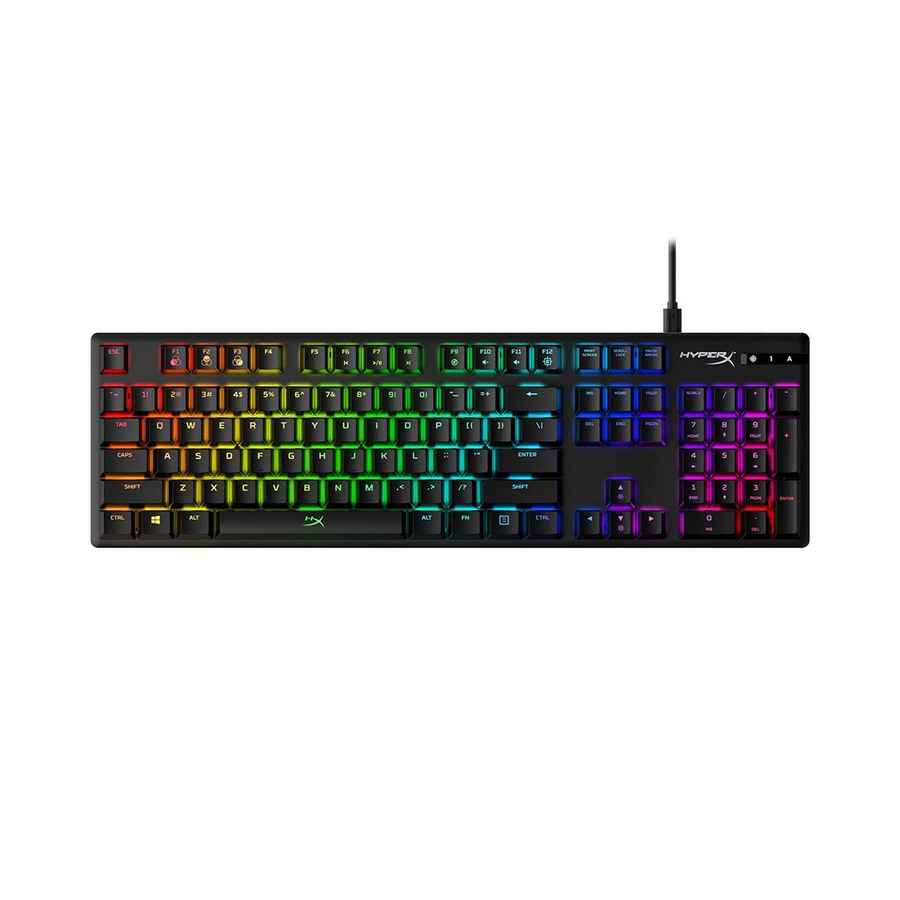 The HyperX Alloy Origins keyboard is a lightweight, rugged keyboard with custom HyperX mechanical switches built to provide gamers with the best combination of style, performance, and dependability. These main switches feature uncovered LEDs for dazzling lighting and an elegantly designed actuation force and distance traveled for sensitivity and precision. Alloy Origins has a complete aluminum body to keep it stiff and steady while keyboard strokes are going, and it also has keyboard feet with three unique tilt degrees. Its elegant, lightweight style leaves more space for cursor operation, and it comes with a detachable USB Type-C cable for maximum portability. The main switches are custom-designed to be sensitive and accurate, with a short travel time and low actuation power. They're still dependable, with a lifespan of 80 million keypresses and no lack of accuracy. Customize the Game Mode, gain more control over the lighting effects, and create your macros. Build your light shows, transfer them straight to the keyboard, and bring them with you when you go out. Ensure that all of the keystrokes are registered and that you are not inadvertently exiting the game at critical points.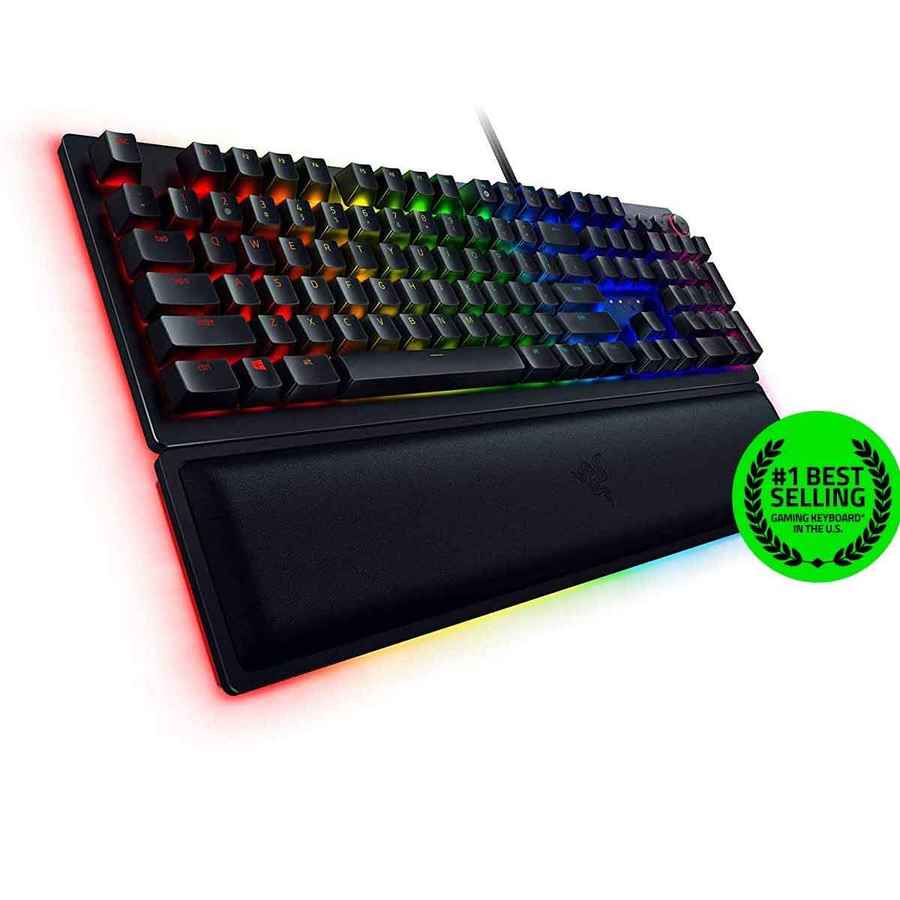 Razer Huntsman Elite keyboard is made to match the speed of light. Each key on the board has an optical light sensor inside that provides faster actuation rates. The top of the key has a stabilizer bar that keeps keycap motion level and stable, no matter which corner of the keycap you click. The optical actuation eliminates physical contact, making it more durable with up to 100 million keystrokes. Keyboard control got a bit faster and better with a multi-functional digital dial. The keyboard contains three tactile media keys to provide instant access to adjust everything from volume to brightness. Everything is customizable and programmable at your fingertips through Synapse 3. Razer Huntsman Elite has a hybrid on-board memory and cloud storage feature with rebind buttons. This allows saving all profile configurations or up to 5 profiles easily. The full 4-side underglow and 38 customization zones powered by Razer Chroma provide personalized lighting effects to create a crazy gaming ambiance. The aluminum top matte plate adds magnified sturdiness with a smooth touch. The key rollover allows up to 10 simultaneous key presses with anti-ghosting. Hyper shift with a single button to unlock a secondary set of functions on the top of the existing button control. Entirely programmable keys with on-the-fly macro recording and ergonomic wrist rest with 20 customization zones.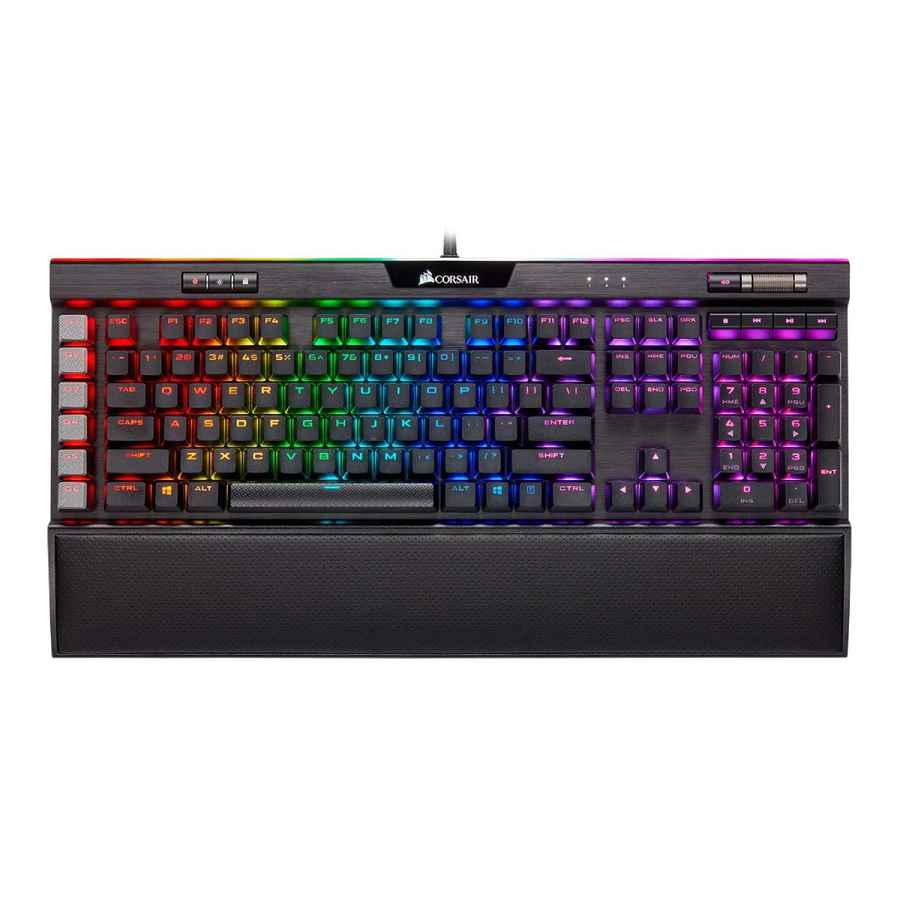 Armed with RGB lighting and dedicated macro keys, the Corsair K95 RGB Platinum XT promises to make your gaming experience more immersive than ever before. Besides gaming, the model is versatile enough to support a host of other uses too. The dedicated software allows you to program all keys together with the macro one and customise RGB lighting. The build quality of the keyboard is premium, and the comfort of its wrist rest, which is fashioned out of a detachable cushion-like material, endears it further to the users. The double-shot PBT keys not only have a nice feel to them but also are incredibly durable. Thanks to its excellent tactile feedback, the probability of committing typos goes down by a heartening notch. This is further complemented by the extremely low click latency of the model. The commendable backlighting of the Corsair K95 RGB Platinum XT means that each key on the keyboard gets its own individual backlight. The glow emanating from underneath the keyboard renders an additional degree of visual appeal to the model. Users get to change the brightness of the backlighting directly on the keyboard. Moreover, it supports Elgato Stream Deck integration, making the Corsair K95 RGB Platinum XT friendly for streamers.