Best Joystick Gaming Controllers in India
Long before we had the modern controllers of today, we had the joystick. There was a time when it was the default symbol of gaming, joysticks are that iconic. While they may seem simple on the surface, joysticks can be pretty complex controllers, and can definitely greatly improve your overall gaming experience when paired with the right game. You'll find that most joysticks serve a particular niche or genre of games, with a lot of them being flight simulators. Of course, that in no way means that they can be used only for flight sims. Like the joysticks of old, they're still fantastic for plenty of games, and some pros even prefer them over regular controllers or keyboards and mice for competitive arcade fighting games for example. We've got here a list of the best joysticks you can get your hands on, at least one of which should suit your gaming needs.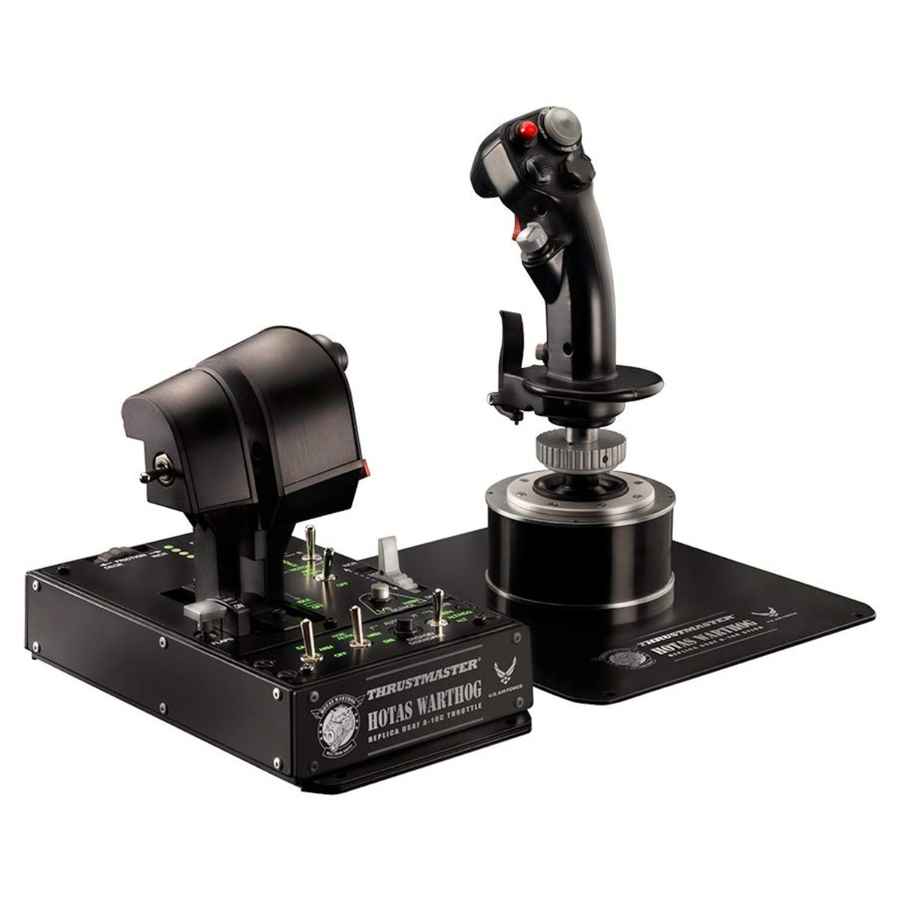 Some of the most popular types of games are flight simulator and dogfight games. Games associated with aviation and the air force have gathered their cult following over the years and managed to accrue the admiration of thousands of gamers. On average, simply playing these games can be more challenging than average due to the sensitive control required to fly an aircraft - doing so with a traditional mouse or game controller is even harder. This is where the flight stick joystick comes in. The Thrustmaster HOTAS Warthog is a class apart. It is based on the actual design of the U.S. Air Force A-10C attack aircraft stick and can give you the most genuine experience of flying a plane in the comfort of your home. The buttons and the trigger have realistic pressure to simulate the situation you would be in an actual fighter aircraft. The flight stick's firmware is upgraded periodically, and it is connected to your system via a USB port. The flight stick is firm to hold and stays in place at the base - it has a five-spring system that ensures smoothness of gameplay and no abrupt transitions.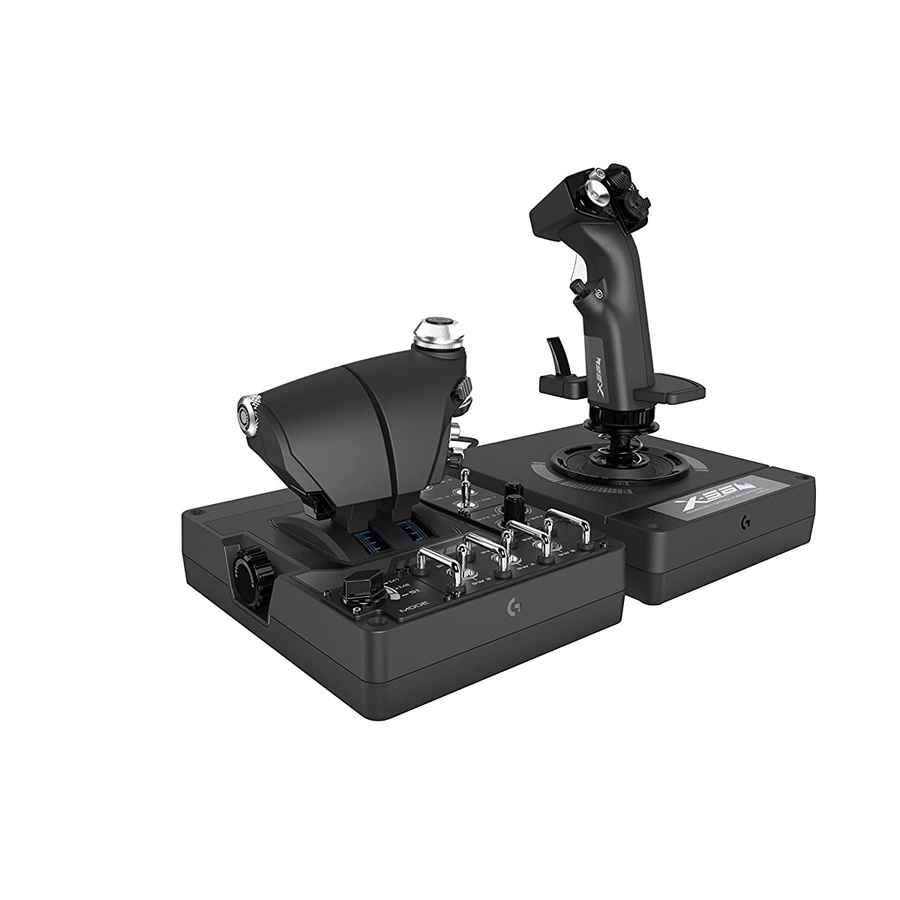 Logitech G X56 HOTAS RGB joystick has been designed to offer an amazing VR gaming experience. The black and grey finish adds to its looks besides the engineering enhancements for complete comfort. It doesn't need any installation as you just need to plug and play. The contact-free Hall effect sensors in the 16-bit aileron and elevator axis with adjustable spring tensioning system result in great sensitivity. This makes the joystick perfect for head-mounted display and VR gaming. This joystick comes with small analogue sticks at the thumbs, which offer more axes of control. It has 6 degrees of freedom, i.e. pitch, roll, yaw, backward, forwards, up, down, left, and right. It offers an amazing environment for a great experience with its Brilliant RGB lighting. Twin throttle is suitable for dual-engine spacecraft and aircraft and battle scenarios with disabled primary engines. The 13 axes, 5 hats, and 31 programmable buttons can be customised in 3 modes. You can experience the joy of flight in the next generation of Microsoft Flight Simulator on the Logitech G flight equipment. This lets you take a world tour with details of over 37000 airports, 2 million cities, realistic experience of the mountains, trees, rivers, and others.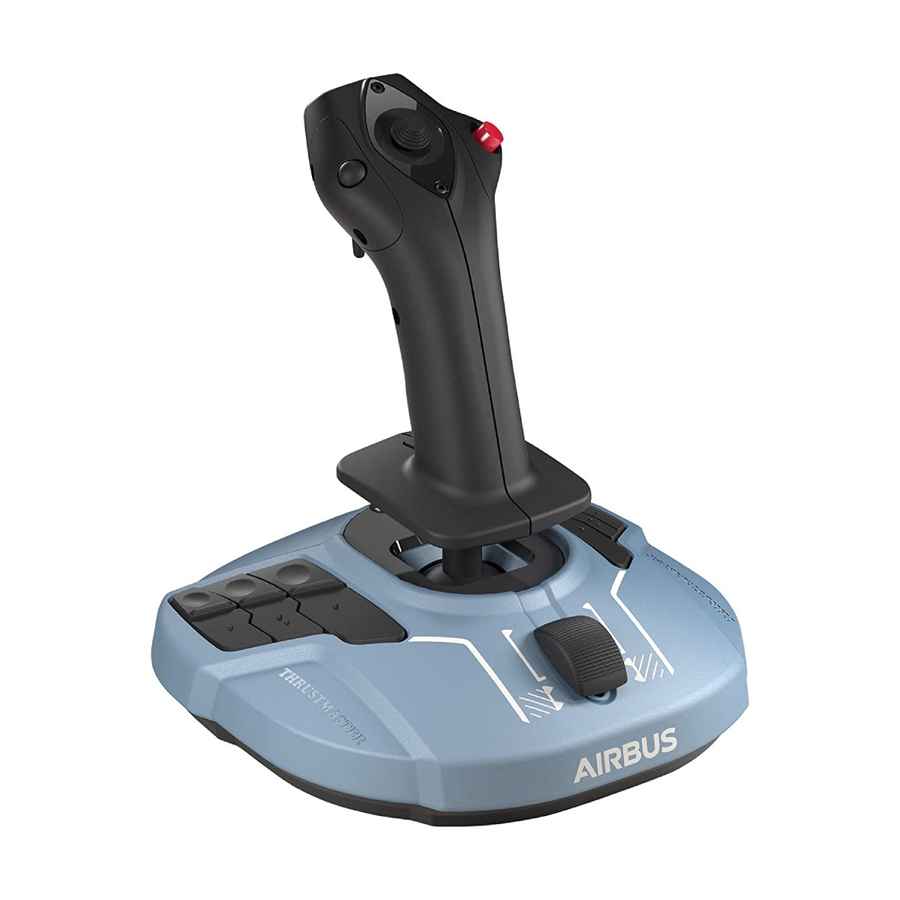 The number of aviation enthusiasts out there is vast, spurring the development of a host of different games which allow you to partake in the grill and delight of flying a commercial plane from the comfort of your home. However, no civil aviation gaming experience can be fulfilled without the requisite hardware, the most important part of which is a flying joystick.  The Thrustmaster TCA Sidestick Airbus edition is a premium flying sock explicitly designed for civil aviation gaming.  Based on the design of an actual Airbus stick, the Thrustmaster TCA Sidestick combines a modular design with immense precision. It features four different head modules which can be swapped for different games. There are also twelve switches on the stick, which you can remap depending on the scenario you are playing in. Each button on the stick has a unique tactile identification mark so that you can focus on the game for hours on end.  The flying stick is also incredibly resilient and features a contactless magnetic sensor to reduce the possibility of any wear and tear. Through these features, the Thrustmaster TCA Sidestick Airbus edition results in a truly realistic flying experience.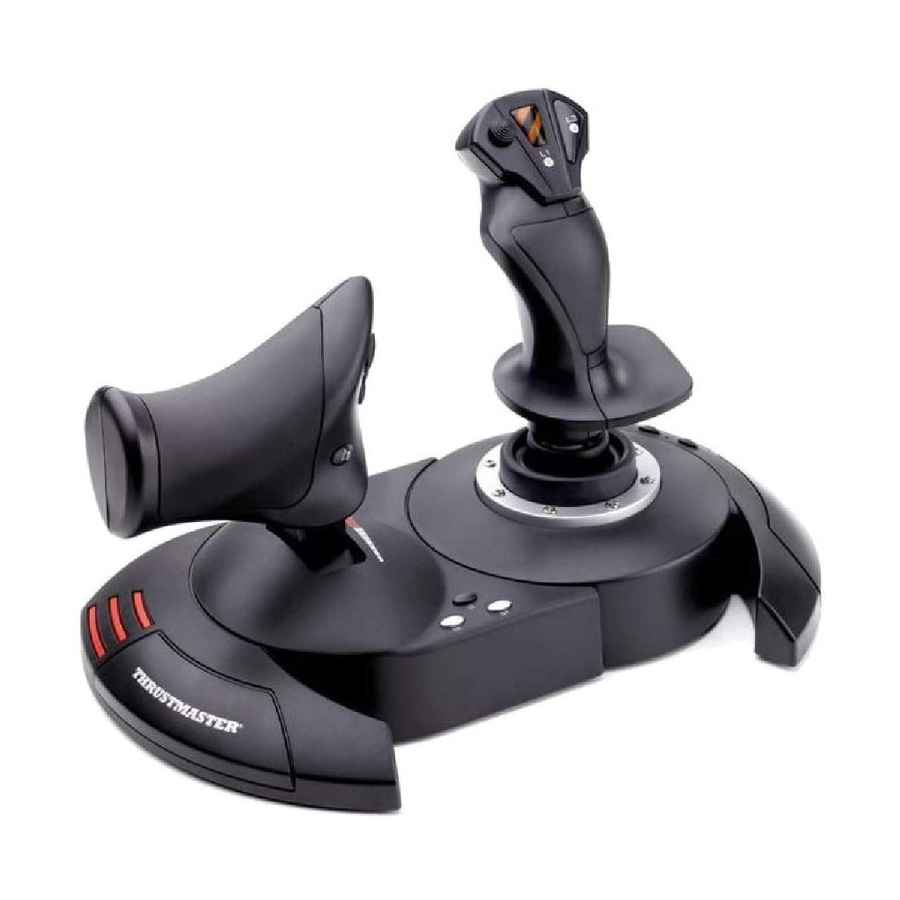 When playing a flight simulator game, gamers generally want their experience to be as close as possible to the real thing. They wish to get the adrenaline rush of flying through the high skies and shooting other planes down or learning how to fly a commercial aircraft. The hardware you use while gaming is an essential part of this experience. The Thrustmaster T.Flight HOTAS X is a flight stick meant exclusively to grant you the most realistic gaming experience in your aviation games of choice.  All functions of the joystick come configured out of the box, and its settings are highly customizable. This also makes the joystick really easy to install. To bring a greater sense of realism into your gameplay, the joystick also has dual-system aerodynamic control. The gaming experience is also made more comfortable through the modular design and wide-hand rest of the flight stick. The joystick's memory is programmable, so you do not need to modify settings every time you reconnect it. The stick is also detachable, which makes it easy to store and carry around.  The Thrustmaster T.Flight HOTAS X is among your best options when looking for flight simulation hardware.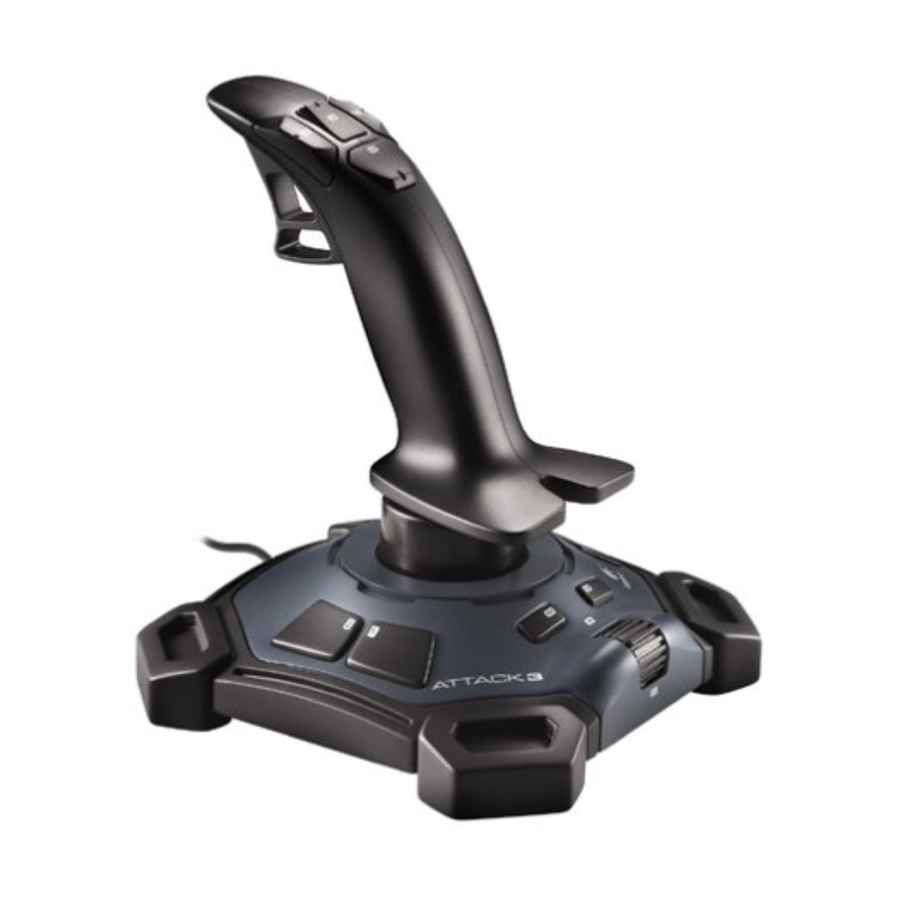 With Logitech Attack 3 Joystick, you can easily line up any shot. It is easy to set up and ensures a smoother experience by allowing you maximum control. It comes with 11 programmable buttons, which help gamers to be at the top while playing. It provides smooth precision of throttle control. You can handle it accurately as it has a stable weighted base. The ambidextrous handle ensures the convenience of handling in both hands. Enabling the shift button will help you easily double the available number of buttons and hence more functionality. Switching between Logitech game controllers is quite easy with this.The versatile software provided with it caters to different types of players, which lets the gamers do things in their way. It has various inbuilt configurations to conveniently play many games. Apart from the numerous game profiles provided with it, you can download any other game, and it will still work. You can use it on any laptop or PC with a USB port, Windows, or Mac operating system.