Best Capture Cards for Gaming
If you're looking for a way to capture high definition footage of your gameplay on consoles, or even your PC, then a capture card is the way to go. Additionally, they're also often used by streamers to livestream their gameplay online. They function as an additional separate device that you can connect to your system or console via an HDMI connection. Your GPU then streams footage to the capture card where it's recorded, without any extra load on your CPU were you to record footage directly on your system instead. Additionally, capture cards also have onboard storage, saving you space that would otherwise have been taken by recorded footage. Using a capture card is the way to go to record gameplay footage without affecting or compromising your systems performance, and we've got some of the best capture cards you can get your hands on below.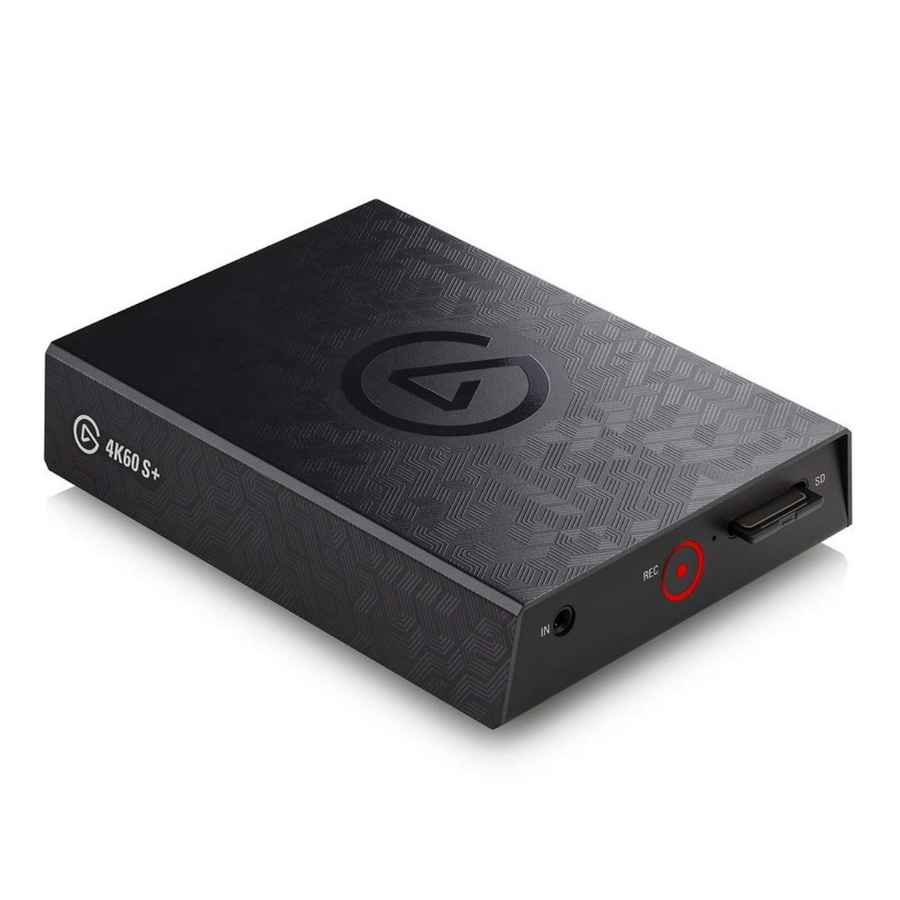 The Elgato Game Capture 4k60+ is a must-have for content creators who are looking forward to scaling up their presence in the near future. Armed with 4k60 HDR 10 capture and zero-lag passthrough, this is also Elgato's first capture card to use stand-alone recording via an SD card. Its compatibility with all the leading PC broadcasting software out there is what makes the Elgato Game Capture 4k60 S+ a truly compelling buy. With this capture card at your disposal, you no longer have to be at the mercy of big production studios and strapping desktop rigs for recording 4k HDR footage. Compact and portable, the Elgato Game Capture 4k60 S+ contains all the cutting-edge technology required for capturing high-fidelity gameplay.  With the Elgato Game Capture 4k60 S+ by your side, all you need to save your performance is to insert an SD card and hit record, thereby eliminating the need for any PC or software altogether. The HEVC chip that is part of the capture card's armour promises to deliver the highest encoding performance possible. The true passthrough that the card offers allows your gaming experience to be unaltered irrespective of whether you are broadcasting live or future-proofing your archive.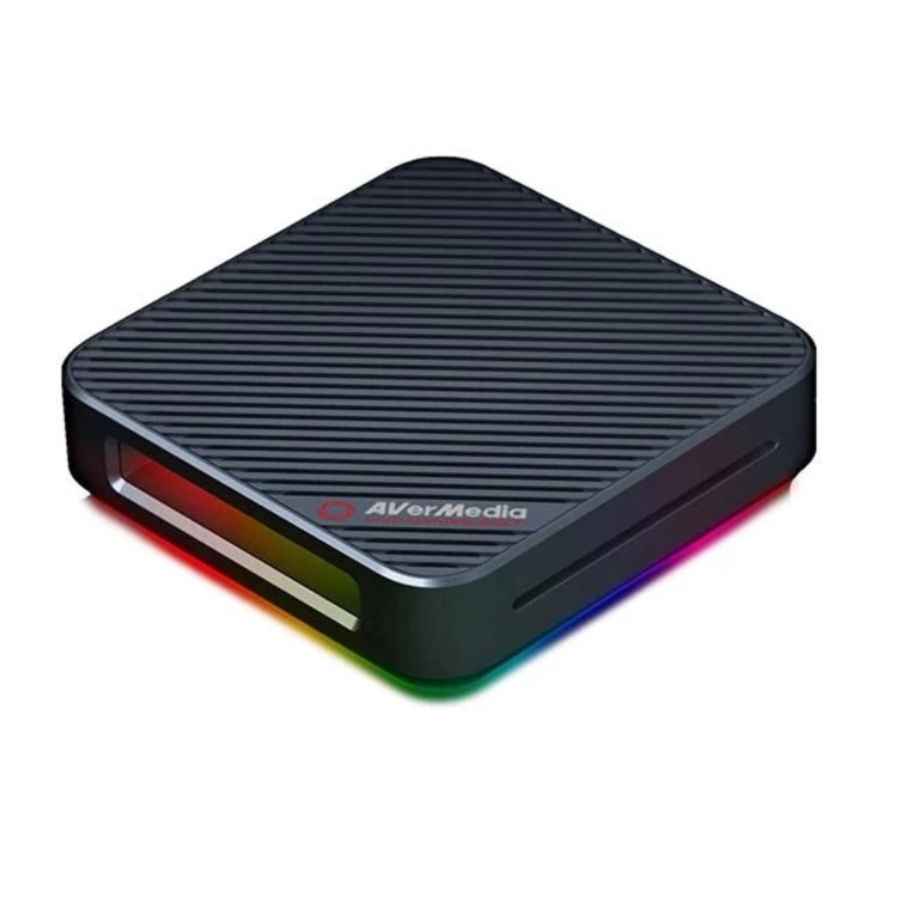 Whether you want to record an event or use it for personal game streams, the AVerMedia Live Gamer Bolt GC555 is adept at catering to all your needs. It enables capturing 4K HDR content at 60 and 240 FPS for life-like smooth streaming. Precisely record those precious frames without any lagging issues. The capture box follows AVerMedia's ultra-low latency standard for optimal experience and records appropriately at less than 50 ms.AVerMedia Live Gamer Bolt GC555 features 7.1 surround-sound passthrough technology to provide an immersive recording experience. You can also use AVerMedia's Gaming Utility to customize and pick your preferred resolution and corresponding FPS without the need for connecting HDMI with a passthrough monitor. Also, the capture box allows you to clone your display monitor with it to eliminate tearing and stuttering issues for buttery capture.The LG Bolt GC555 is compatible with multiple streaming software and platforms. Thus, you will never have to worry about what software you use and focus only on providing high-quality content to your fans and followers. The capture box has HDMI 2.0 ports for both input and output passthroughs. It is compatible with the Windows operating system. NVIDIA GeForce GTX1050 Ti or above and 8GB of RAM are recommended specifications.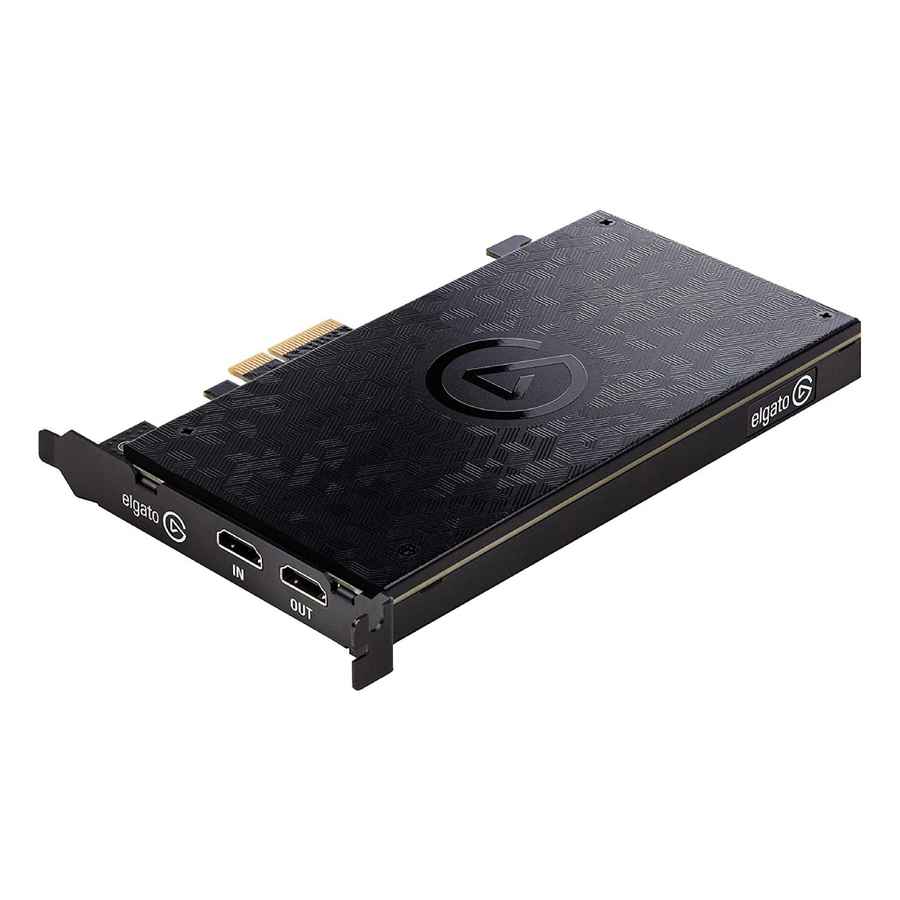 Elgato's flagship capture card, Elgato Game Capture 4k60 Pro, is an ultra-fast PCIe capture card that presents itself as the perfect option for all those who wish to stream with the best quality around. Armed with the support to capture up to 4k resolution, the Elgato Game Capture 4k60 pro is designed meticulously to support high-resolution gaming. True to its name, it is perfectly capable of supporting 60 FPS and even HDR 10 for those aiming to capture and stream HDR footage. For individuals preferring frame rates over pixel counts, the Elgato Game Capture 4k60 pro also gives you the recording options in 1080 at both 120Hz and 240 Hz and in 1440 at 144Hz. The instant game view that this capture card provides allows users to drive their workflow with ultra-low latency technology. As a result, they are able to stay on point and avoid skipping a single frame even when they are pushing an exorbitant number of pixels. Besides being exceptionally well designed, the packaging of the Elgato Game Capture 4k60 Pro also contains a high-quality slip-cover and adequate protective packaging on the interior that keeps the card from harm's way at all times. The PCIe device is shielded with the help of anti-static plastic.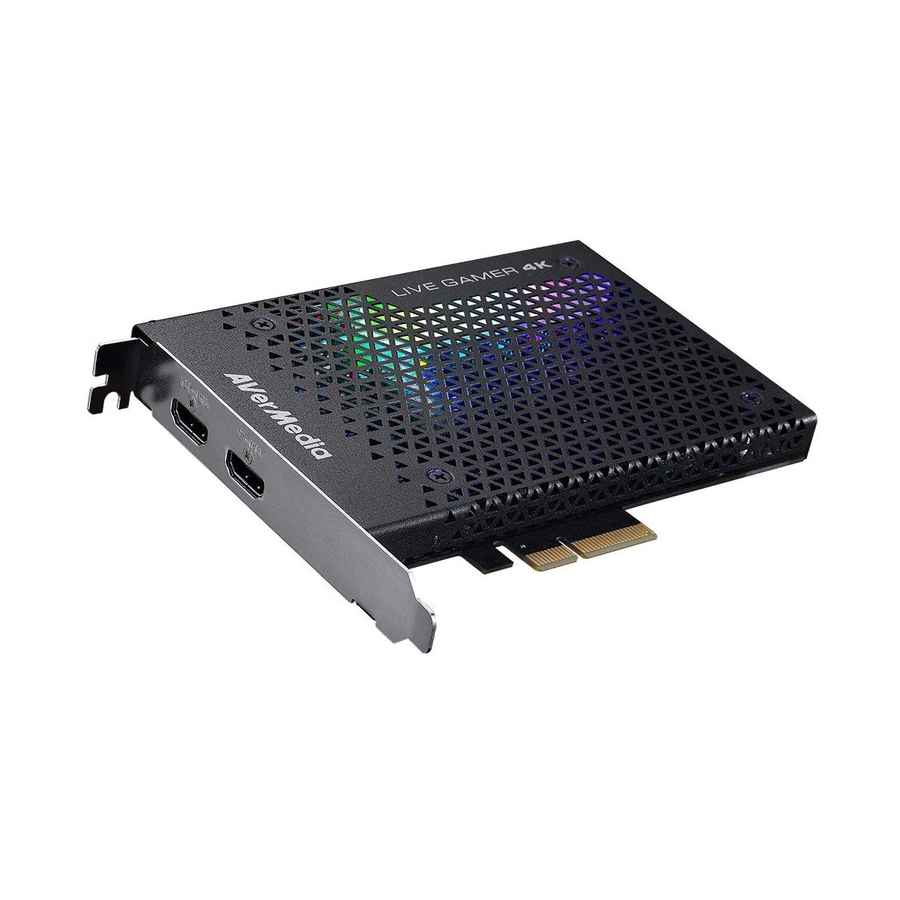 As the name gives out, AVerMedia Live Gamer 4K GC573 is a game capture box. It allows capturing and streaming high-quality 4K HDR content seamlessly. With the capability to capture 4Kp60 HDR videos at 240Hz in Full HD, the Live Gamer GC573 is genuinely a revolutionary capture box enabling you to stream buttery-smooth visuals with ease. It also features an RGB lighting strip with three preset modes. It works with RECentral streaming software that allows recording and streaming HDR content to multiple platforms.AVerMedia Live Gamer 4K GC573 also comes with support for the AVerMedia Gaming Utility. The Utility brings customization to you. If you don't want to use LG4K's HDMI output, the Utility can help. It allows you to choose what resolutions and frame rates you want to record without the need to connect it with a monitor.The capture box features four HDMI ports, one each for audio and video input and output. It is compatible with Windows operating systems. The recommended specifications for 4Kp60 HDR or 1820p240 are Intel Core i5-6XXX or AMD Ryzen 5 1600 or above. It is also recommended to use the Live Gamer GC573 with NVIDIA GeForce GTX 1060 or above and 8GB Ram.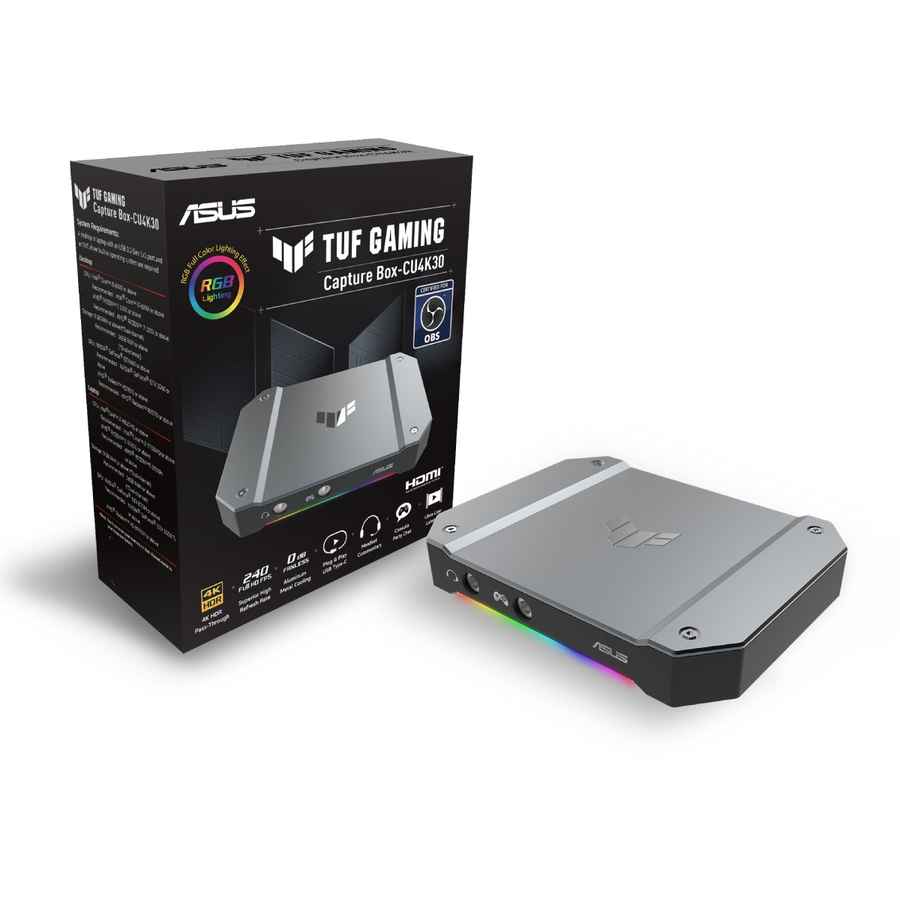 Cool and composed, ASUS TUF CU-4K30 is a gaming capture box delivering high-quality streams for your fans and followers. It supports passthrough video streams of up to 60Hz in 4K resolution at 30fps, up to 144Hz in 2K resolution at 60fps, and up to 240Hz in Full HD resolution at 120fps. Thus, you get to capture and stream every detail of the gameplay. The capture box features 2 x HDMI ports, a 3.2 Gen 1x1 Type-C port and two 3.5 mm jacks for the headset and console. This enables you to stream with high-quality audio definition while playing solo or squad.You also get integrated OBS Studio support for easy tweaking and streamlining your content. The size of the compact box is only about half-palm. Thus, it also reduces the hardware clutter so that you can quickly set up your streaming station anywhere and at any time. Also, its aluminum chassis is effective in throwing out the heat generated by the internal components for longevity. There's an RGB lighting strip at the bottom of the capture box to efficiently convey the functionality's status. Every function is assigned to a unique color, and the strip changes color based on the status of the capture box.