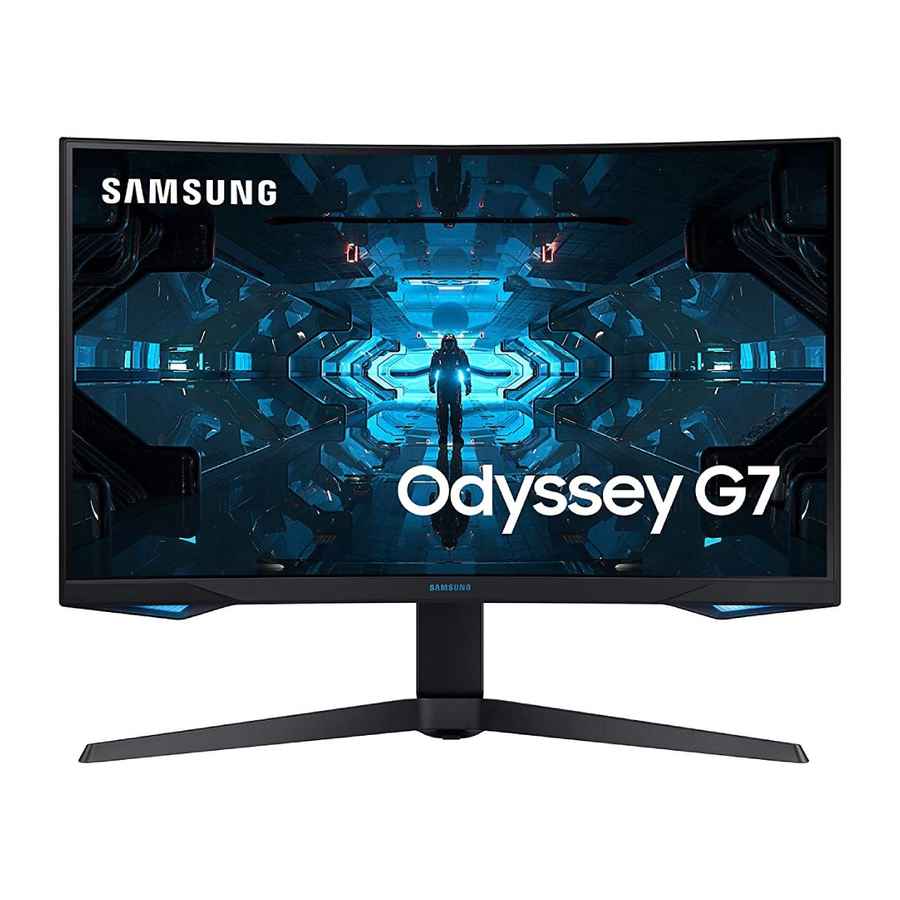 The Samsung Odyssey G7 monitor, true to its name, happens to have the best display resolution and changes images precisely at optimum refresh time. The curved surface (1000 R) provides a better gaming experience and ensures the player's full-screen view so that he doesn't miss out on details. WIth maximum immersion, the human eye is going to experience lesser strain because of the ergonomic design. What else is special about Samsung Odyssey G& monitor? Resolution - The monitor has a WQHD viewing resolution (2560X1440) that happens to be 1.7 times more than the normal HD pixel density. It displays sharp images with detailed outlining and ensures a complete view. Lighting - The monitor comes with an infinity core lighting that adds up to the aesthetic marvels. The lighting adds to the striking visuals and improves the look of the sleek and charming design. Refresh Rate - The helpful frame displays on the screen make it easier for you to track your progress in the game, especially when you level up. It has a refresh rate of 240 Hz and can display four times more frames than any ordinary monitor. Quick reception - The monitor displays the progress within seconds, and no form of delay will cost you your victory.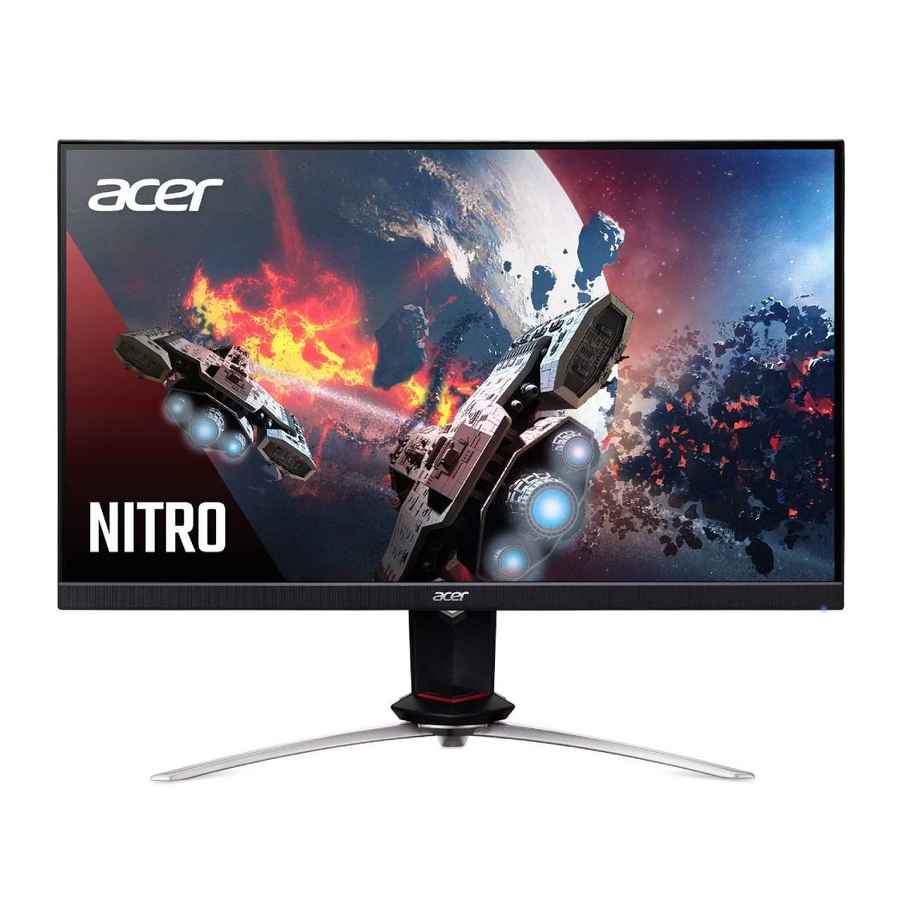 The Nitro XV273 monitor is designed to offer a seamless and responsive gaming experience. The 27-inch display offers Full HD (1920 x 1080) resolution and a refresh rate of 240Hz. It supports 16.7 million colors, and the contrast ratio is 100,000,000:1 for delivering a true-to-life gaming experience. The brightness level stands at 400 cd/m². The aspect ratios rest at 16:9. The viewing angles are 178° in both the vertical and the horizontal plane. The stand is tilt can be adjusted between -5° to 25° to reduce neck strain. The stand is well-made, and the Y-shaped metallic base delivers a stable footing. The product also comes with a VESA DisplayHDR™ 400 certification for improved contrast and greater color accuracy. There are plenty of connectivity options including 2x HDMI-in, 1x DisplayPort, 1x USB 3.0 upstream and 4x USB 3.0 downstream. Note, the HDMI and the USB cables are included in the package. The monitor weighs slightly above 8 kgs. It also packs a built in 2x2 Watts speaker. To ensure eye comfort during long gaming sessions, there are the Acer BlueLightShield™ and Flickerless™ technologies. The low dimming feature and comfy view also ensure further eye comfort for long gaming sessions. On the whole, it's an excellent choice for pro gamers.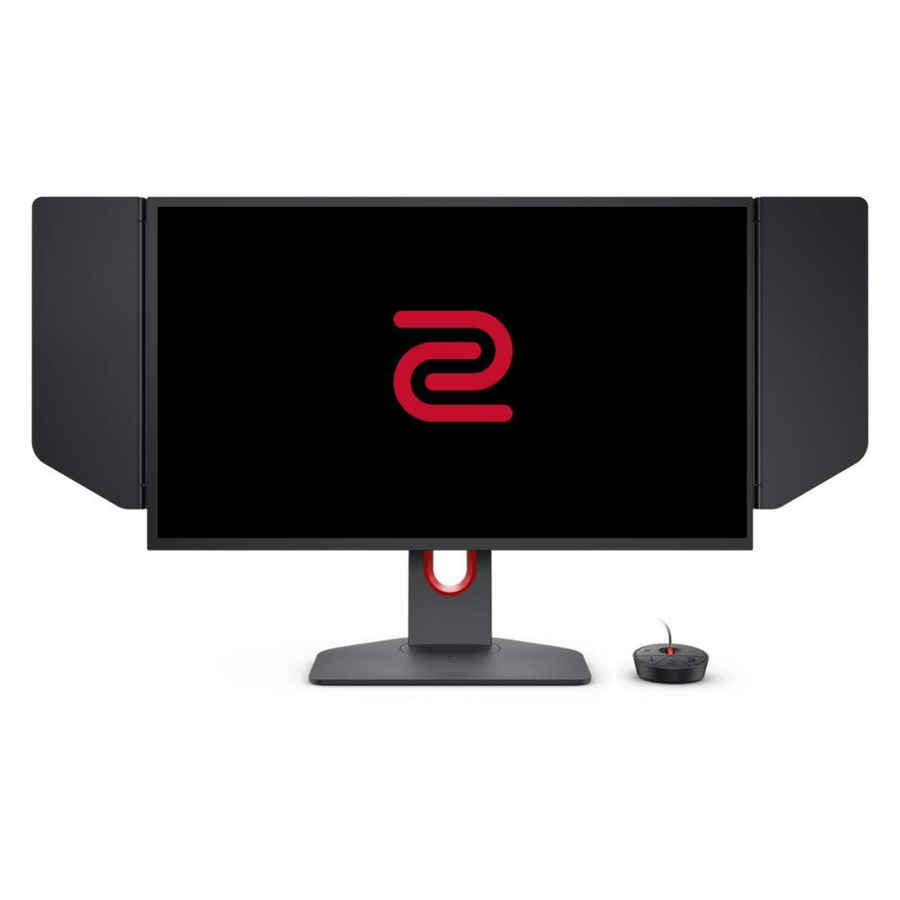 BenQ Zowie XL2546K is one of the best gaming monitors currently available in the market. One of this monitor's best features is its exceptional ability of motion handling that ensures a superior gaming experience for even high-graphics games.  It has a 240Hz high refresh rate that makes it smooth like butter and provides clear, fast-moving images without any lag when equipped with the FreeSync support and G-Sync compatibility.  This monitor supports a 1080p 25-inch screen that gives an optimal gaming experience. It has an intuitive design that can be adjusted for optimal viewing angle and to avoid any distortion on the sides.  Being one of the top gaming models presently available in the market, it has minimal input lag, which, when equipped with a higher refresh rate, improves the gaming experience considerably.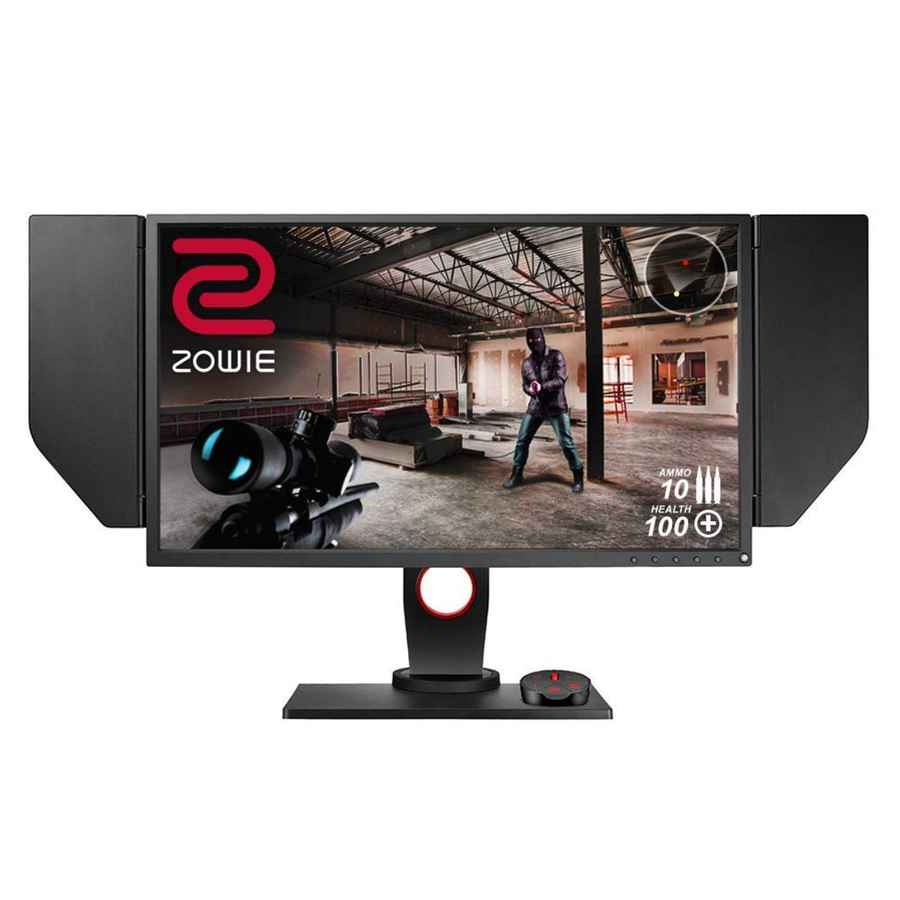 As discussed earlier, gaming monitors are vital for a fun gaming experience. BenQ Zowie XL2540 is an excellent and affordable monitor that ticks all over the required specifications in a gaming monitor. Starting with, it is a 25-inch monitor that will give you an optimal viewing experience without making it hard to follow everything. It has a FullHD resolution of 1920x1080 with a maximum refresh rate of 2240 Hz to give you that ultra-smooth gaming experience.  The monitor comes with a TN panel loaded with several gaming features and is incredibly fast, smooth and responsive for high-graphics gaming. In our testing, we did not see any input lag, which is expected by the backlight flicker feature in this model.  This monitor can make up for an excellent primary or secondary monitor because of its higher refresh rate, which can adjust itself according to the gaming requirement because of its FreeSync feature.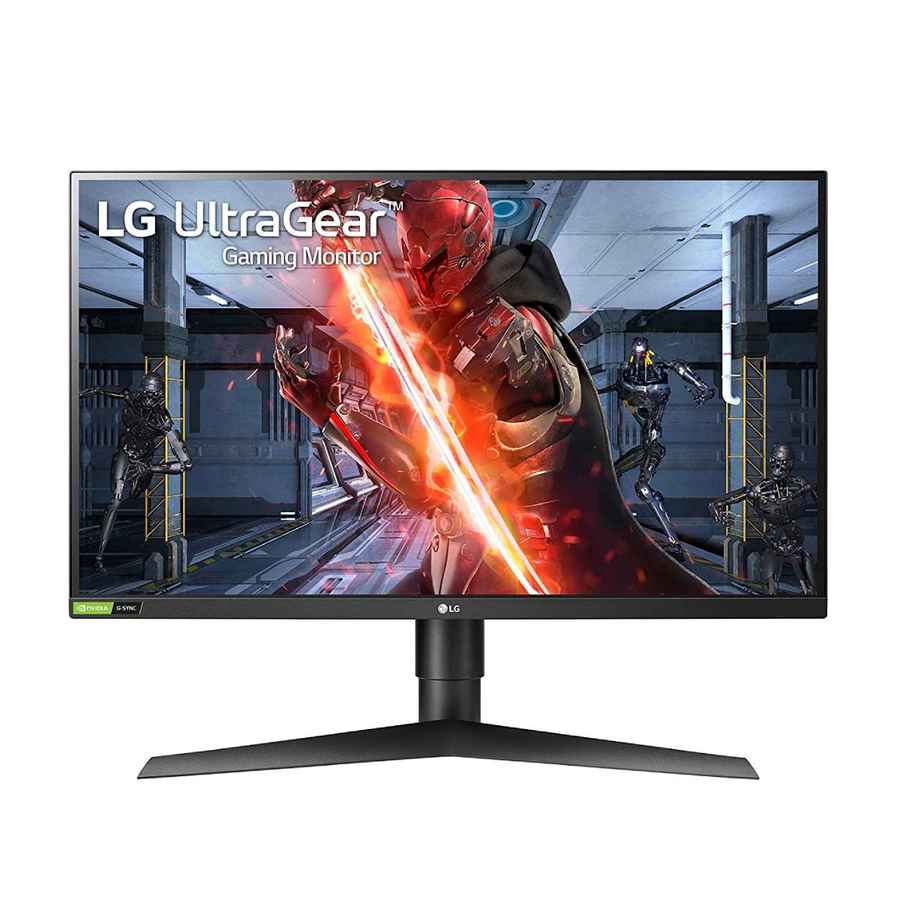 LG 27GN750-B gaming monitor comes with a sleek and ergonomic design with a tilting option for the screen and pivot adjustments. Unlike other monitors, it doesn't have dimming and flickering issues.  It has a 240Hz refresh rate to ensure a smoother gaming function with complete clarity of rendering the objects. Gamers can feel the actual combat with its true colours as it has IPS with sRGB 99% that offers great colour accuracy and a wider viewing angle. There is less screen tearing and stuttering as it is NVIDIA-tested and G-Sync® Compatible. This, along with the Adaptive-Sync technology, results in a faster and seamless gaming experience in fast-paced games. It offers a central display with a Crosshair feature that provides enhanced vision and pro-level precision, especially in first-person shooter games. The IPS 1ms lets the gamers dominate and become victorious without facing the side effects of high speed. You can enjoy a visual immersion because of rich colours and contrast as the monitor supports HDR10. Gamers can enjoy a real-time gaming experience because of the Dynamic Action Sync® which reduces lag. Even during the darker scenes, it ensures enhanced vision with Black Stabilizer.