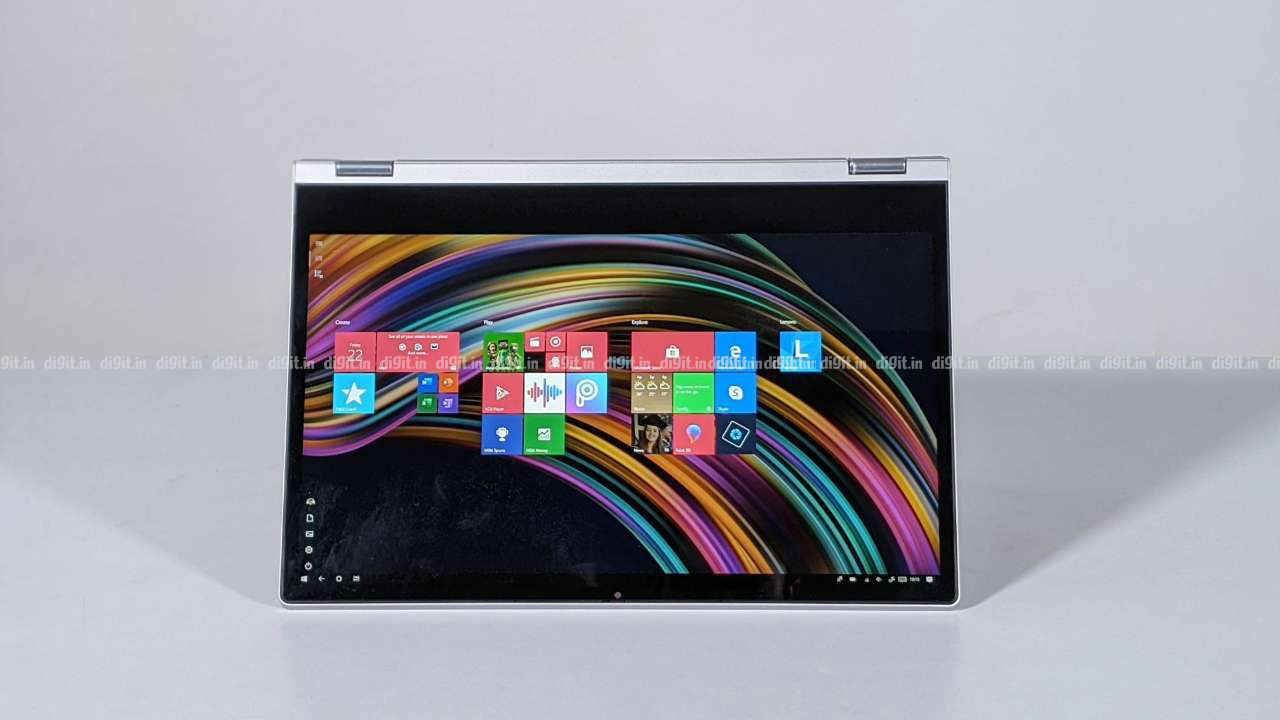 VERDICT:
The Lenovo IdeaPad C340 suffers from low screen brightness and high body weight but is a fine convertible laptop otherwise. Its pocket-friendly price tag makes it more attractive for convertible laptop buyers on a budget.
For a good many years since the launch of the Yoga brand in late 2012, Lenovo took its convertible laptop offerings very seriously—probably more seriously than any other PC manufacturer out there. Now, however, the Chinese electronics company has decided that its customers aren't confused enough with its brand names. So it's switching the names up. As a result, its newest Yoga—the Yoga S940—is not a convertible. But its newest IdeaPad—the IdeaPad C340—is.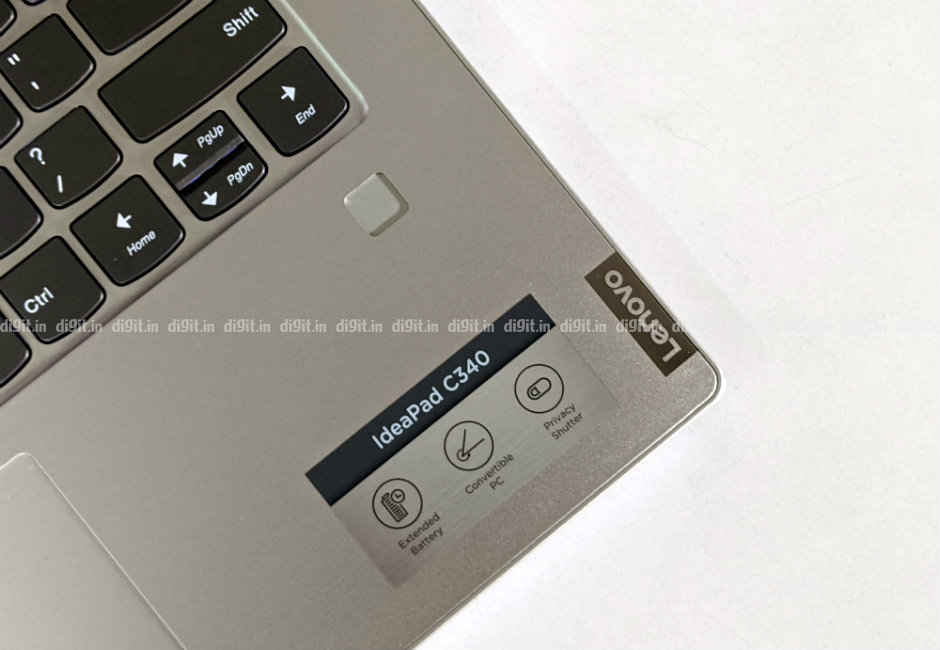 Lenovo's marketing team may have goofed up the naming of its 2019 set of products but it has done a bang-up job with the positioning of the new IdeaPad C340. The new convertible starts at a pocket-friendly price of Rs 46,190 and goes all the way up to an eyebrow-raising Rs 89,490. Along the price band, you get to pick a variant with either an Intel Core i3, i5, or i7 CPU. You also get to pick a variant with either integrated or discrete graphics. All this makes the new convertible highly configurable. Now, let's see how it performed in our test lab.
Performance and Gaming
While PC makers like Asus and MSI are keen on offering Intel's 10th Gen chips on their laptops, Lenovo appears to be in no hurry to do the same. Our review unit of the IdeaPad C340 was powered by an Intel 8th Gen Core i5 CPU, an Nvidia GeForce MX230 graphics card, and 8GB of RAM. Storage was taken care of by a Samsung 512GB PCIe NVMe solid-state drive. Thanks to the MX230 graphics card, the IdeaPad C340 gets 2GB of dedicated video RAM to play with, something that not many convertibles offer in the Indian market.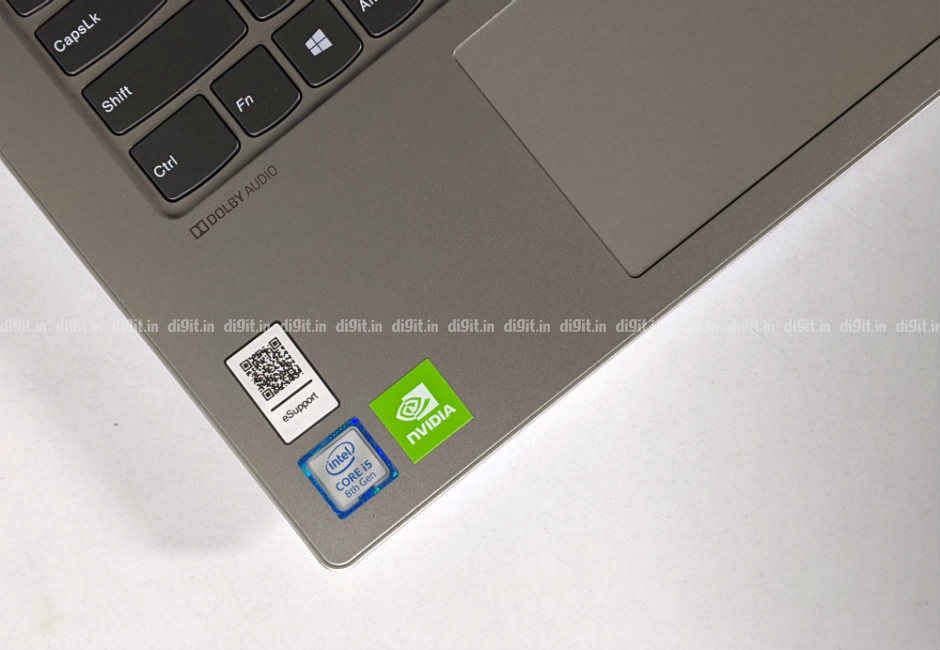 The Lenovo IdeaPad C340 performed very well on our CPU and GPU benchmark tests. On PCMark 8's Accelerated Creative test, the review unit collected 3749 points, which is a few points ahead of the score bagged by the refreshed HP Spectre x360 that was launched earlier this year. It was the same story with the storage test as well. On 3DMark's Fire Strike and Cloud Gate, the review unit picked up 2427 and 7921 points, respectively. The IdeaPad C340's score in Fire Strike is the highest I've seen among convertible laptops since Lenovo launched the IdeaPad 530S last year.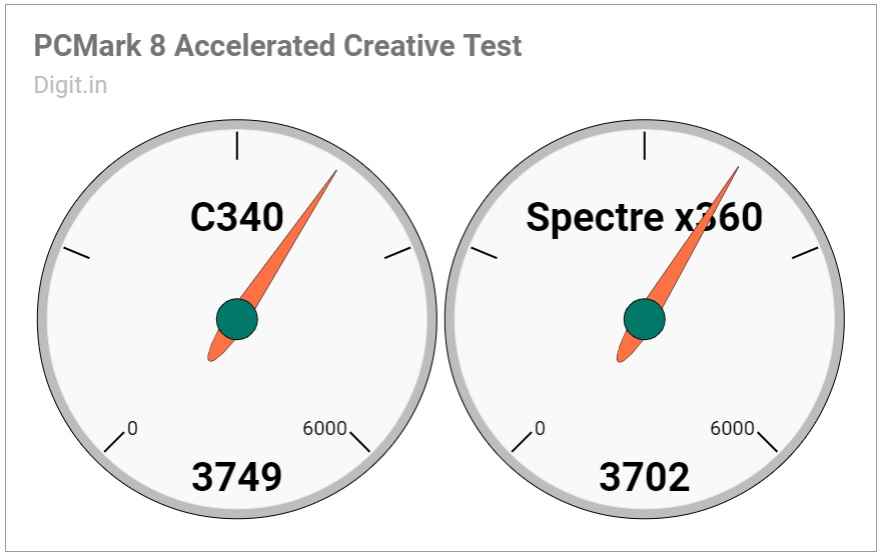 Everyday performance of the review unit was quite good. I was able to multitask on numerous applications such as Word, Excel, Chrome, File Explorer, Steam, and WhatsApp for PC across multiple virtual desktops without facing any noticeable signs of stuttering. That said, I noticed occasional lags (lasting about a second) in pointer movement and window switching but I'll chalk that up to a possible driver bug. Gaming was a strained affair on the review unit. Doom ran on medium graphics settings on Full HD at an average frame rate of 30 frames per second. Metro: Last Light, on the other hand, managed about 20 frames per second. In both games, there was visible lag from time to time. All things considered, the IdeaPad C340 displays good performance with some room for improvement in the gaming and graphics department.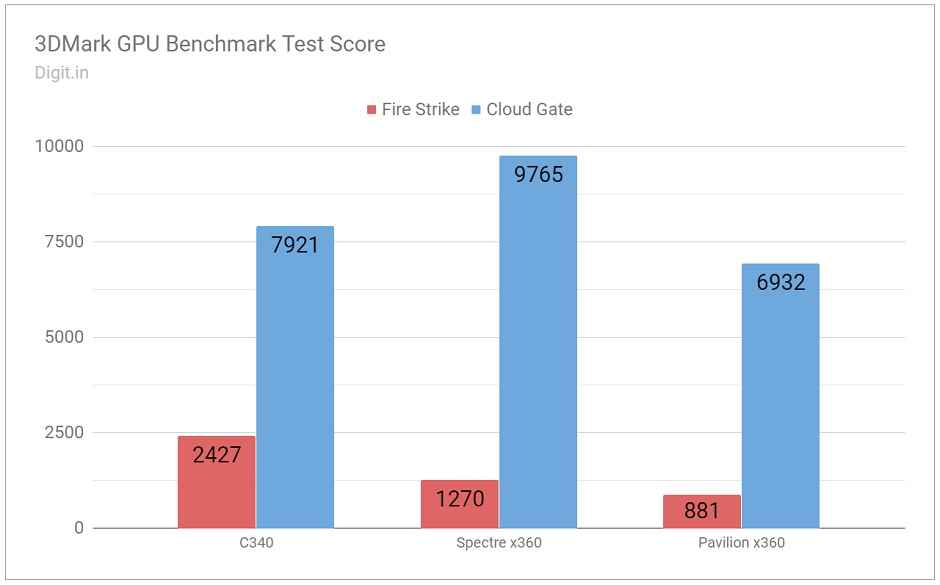 Battery
On our standard battery benchmark test, the review unit managed to hold up on battery power for 3 hours, 38 minutes. Now, that's a disappointingly low score for any modern laptop with Intel's U-series processor but it's understandable because the IdeaPad C340 is severely weighed down by the presence of two major power-hungry components: a discrete graphics card and a touchscreen display. The latter generally tends to drain the battery more than the former.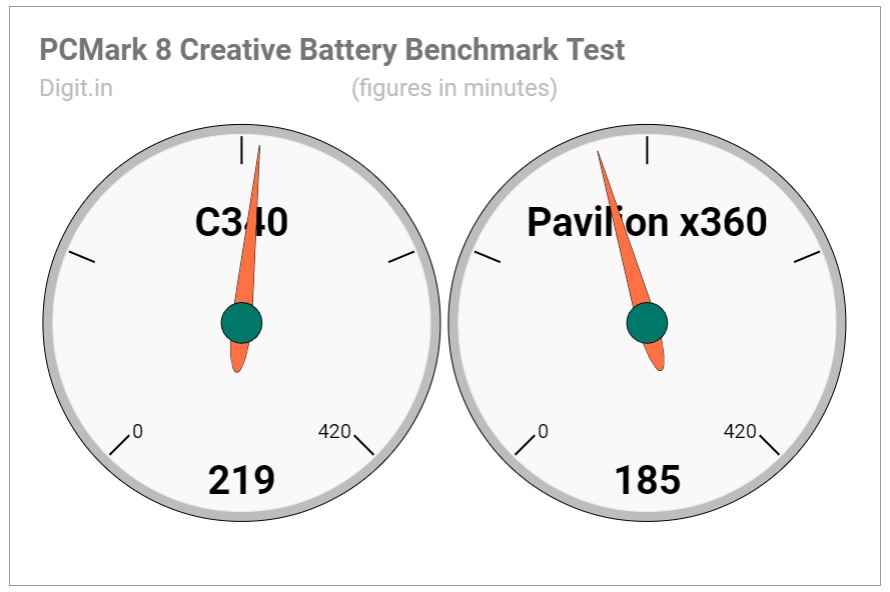 On our everyday tests, the review unit was tasked with multitasking on common apps such as Chrome, Excel, Steam, etc. with the screen brightness set to 80 per cent. During this time, Wi-Fi and Bluetooth were left enabled too. The battery level dropped from full to 78 per cent in one and a half hours. When I turned the screen brightness up to max, the drain rate saw a sudden and shocking increase. The battery level dropped from 76 per cent to 38 per cent in the same one and a half hours. In summary, the IdeaPad C340 isn't exactly for long-haul flights but it'll get the job done if you're flying within the country.
Display, Touch, Audio, and IO
The IdeaPad C340 features a 14-inch touchscreen panel with Full HD resolution. Colours on the unit are, by default, a little warmer than usual but that's a good thing because it makes reading text an easy affair even if Night Light is disabled in Windows 10. Brightness, sadly, is on the lower side. The screen doesn't reach its maximum brightness value of 250 nits until you turn the brightness slider all the way up to 100 per cent in Windows. All things considered, it's still a good panel for web browsing, video playback, and document editing as long as you don't mind maxing the brightness out.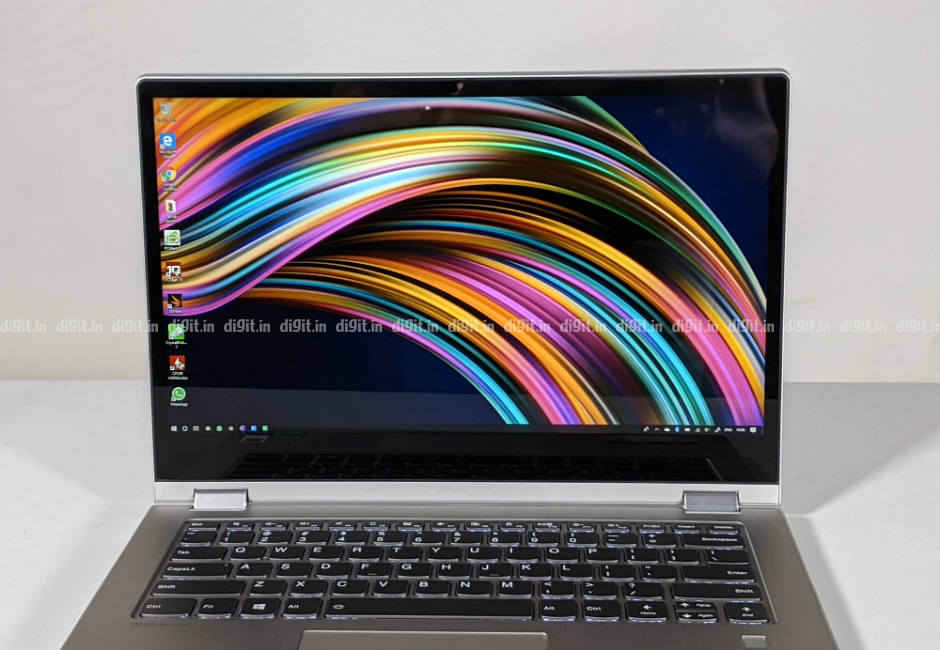 Like a true convertible, the IdeaPad C340 has a 14-inch display that can be pushed all the way back into tablet mode. What's more, the laptop comes bundled with a Lenovo Active Pen stylus. The display's surface has good accuracy in palm rejection but could do with better. The surface is otherwise smooth and convenient for drawing and annotating. What hinders tablet use is the laptop's high weight of 1.65 kilogrammes. On the plus side, Windows is prompt in switching to tablet mode when you fold the display back and rotate the device into portrait mode. If anything, the IdeaPad C340 could have come with an inbuilt storage silo for the stylus.
The sound from the IdeaPad C340's two down-firing speakers is loud enough to fill a large office bay when it's not very noisy around but not very clear. Famous electropop tunes like The Weeknd's Starboy sound mostly flat at all volume levels. Mids and highs escape the speaker grilles when the volume is somewhere between 60 and 80 per cent but lows are nowhere to be heard. When the volume nears maximum, there's a fair amount of distortion, leaving the pair best used for vocals and speeches.
The Lenovo IdeaPad C340 comes with decent connectivity options. On the left side of its body, we see a round-pin power port, a full-size HDMI port, a USB-C 3.1 port, and a 3.5mm audio jack for headsets. On the right side, we see two USB-A 3.1 ports (one of which can charge a mobile device when the PC is asleep), and a full-size SD Card slot. The power button also finds itself here so the laptop can be started up even in tablet mode. The only concern is that the button is hard to find if you're not looking at the device and has very little feedback, so it's hard to tell if you pressed it right in a hurry.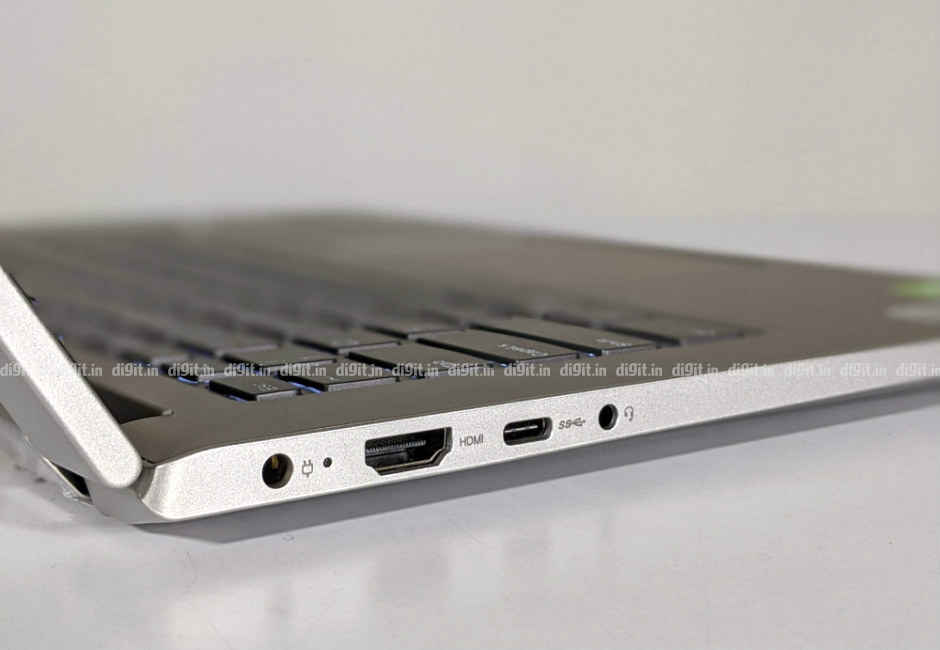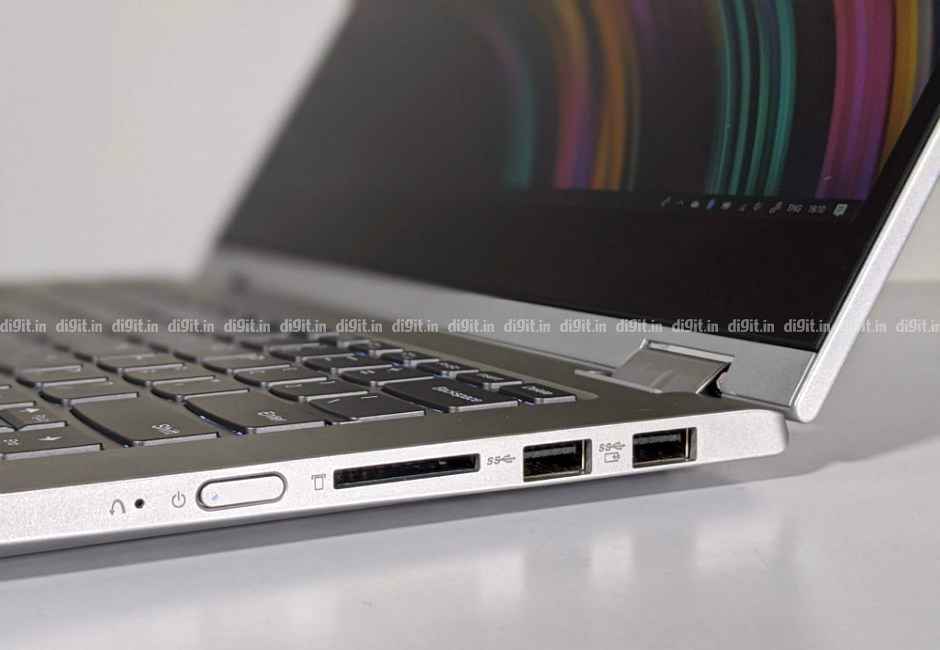 Below the backlit keyboard is a squarish fingerprint scanner, which works swiftly with Windows Hello for user sign-in and in-app authentication. Like its 2019-launched brethren (except the entry-level IdeaPad S145), the IdeaPad C340 sports a physical shutter for the webcam on top of the display. It's a tiny detail but that sliding shutter goes a long way in ensuring complete privacy and peace of mind. It also means you won't have to go around sticking a tiny piece of tape there, just to shut the world out.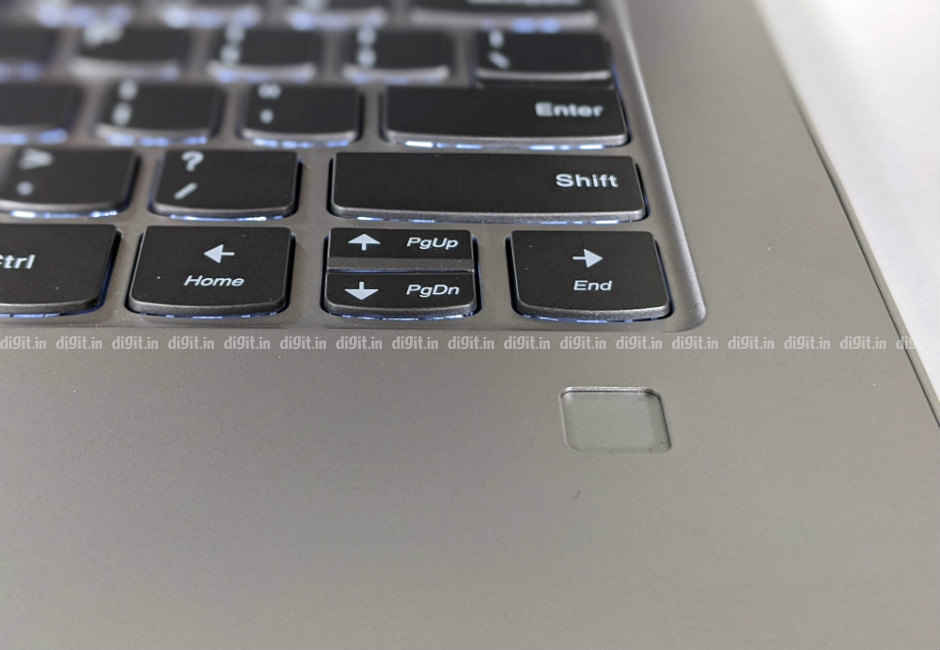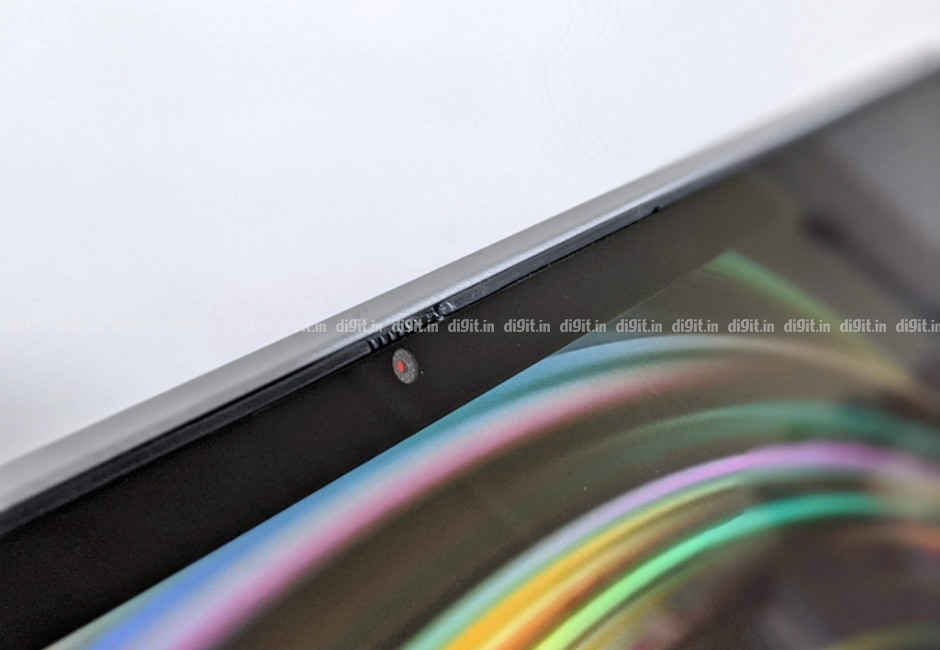 Keyboard and Touchpad
The keyboard on the IdeaPad C340 is as good as or slightly better than the unit on the IdeaPad S340. The keycaps are large enough to be found easily but not shaped right for easy pressing. In other words, the keys on this keyboard curve outward, while keys in most other laptops do their best to curve inward. The keys on the IdeaPad C340 also lack depth and sufficient feedback. That said, they're not terrible for everyday typing. This keyboard is fine for emails and short documents but isn't designed for users who type a lot. On the plus side, there's two-stage backlighting, for all those late-night compositions.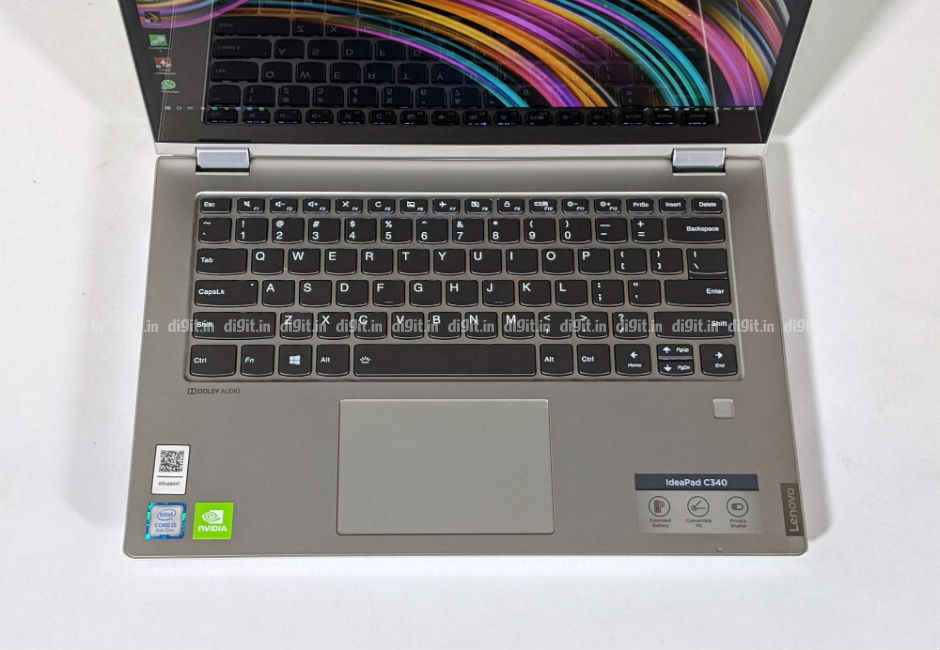 The touchpad, being a modern precision unit, is great for single- and multi-finger taps and swipes. What these taps and swipes should do can be changed directly in Windows Settings without any need for a third-party driver or utility. The surface too is large and smooth for easy operation. The two click keys beneath the surface are fairly easy to press, although a bit more suppleness would not have gone amiss. All in all, it's a great touchpad for spreadsheet editing and web browsing.
Build and Design
The IdeaPad C340 shares its build and design with the IdeaPad S340, and that's a good thing because the IdeaPad S340 is built quite well and looks quite professional in an office setting. Like its non-tablet counterpart, the IdeaPad C340 uses metal in the construction of its top cover and plastic for the base panel. The result is a fairly slim laptop that's easy to grip and carry around. Sadly, it's not lightweight. The IdeaPad C340 weighs in at 1.65 kilogrammes, which is undoubtedly on the higher side for a convertible laptop. This extra heft can be chalked up to the inclusion of a discrete graphics card and a glass panel for the touchscreen display.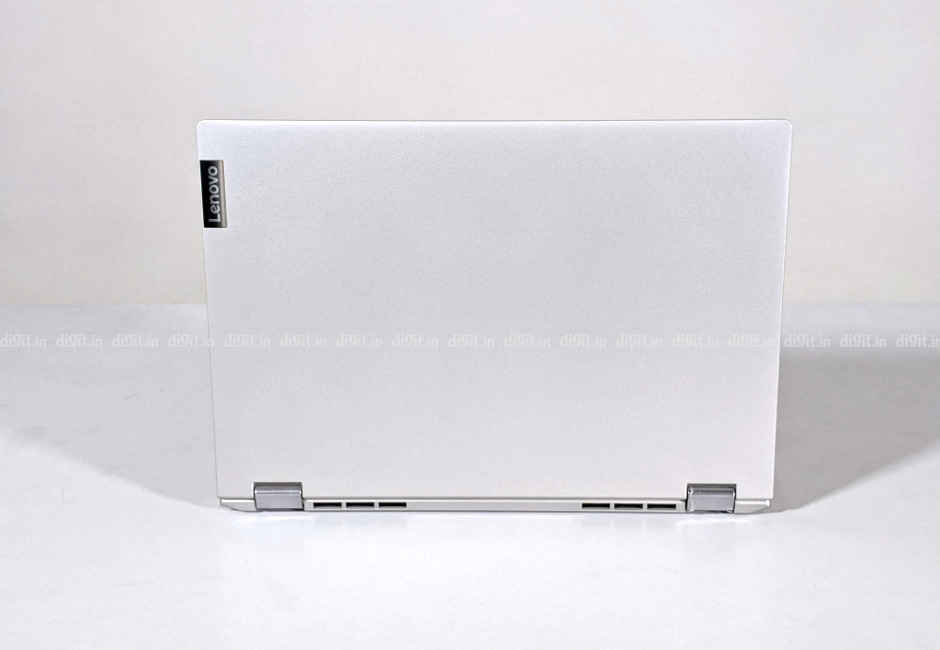 Opening the lid of the IdeaPad C340 reveals a glossy 14-inch display with fairly slim bezels on three sides. While the laptop itself is painted in a boring light silver colour, there are plenty of dark accents all around to create some contrast. For example, the keyboard uses a dark grey shade, while the touchpad and fingerprint scanner use a slightly lighter shade of silver. The display hinge of the IdeaPad C340 feels quite sturdy. There's no play or wobble when the device is switched between laptop and tablet modes. All in all, the IdeaPad C340 is a well engineered piece of machinery for its price. Like I said earlier, a storage silo for the stylus would have been appreciated.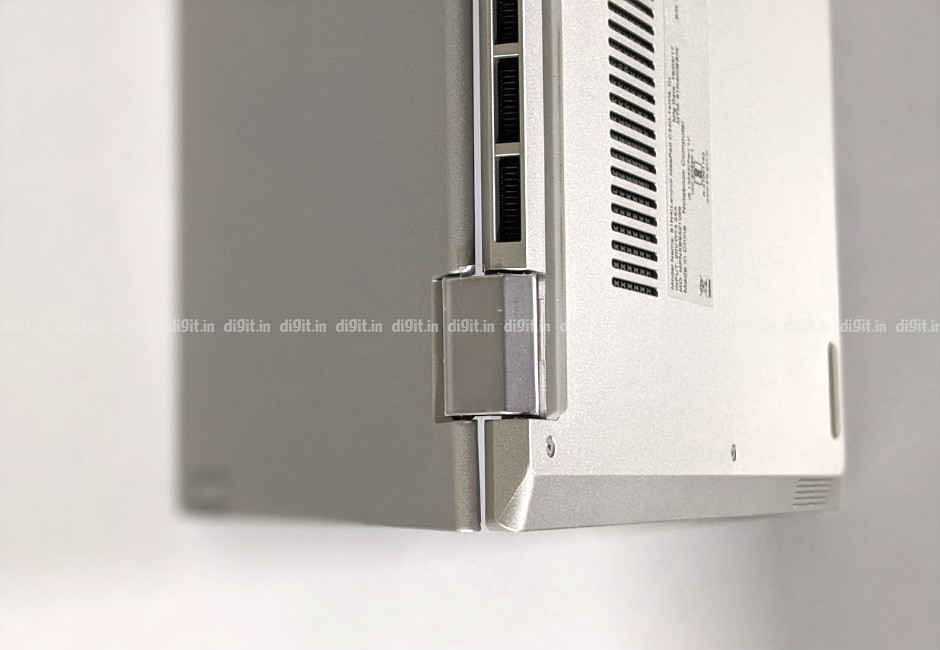 Bottom Line
Unlike the thin and light laptop market, the convertible laptop market is still far from being heavily populated with affordable models. The Lenovo IdeaPad C340 creates a noticeable difference on that front because it is a proper convertible that costs only about half a lakh rupees, which is a fraction of the price of the likes of the Lenovo Yoga 730, Yoga C930, HP Envy x360, HP Spectre x360, etc. What's more, it brings discrete graphics in the form of an Nvidia GeForce MX230 GPU. It then competes directly with last year's HP Pavilion x360.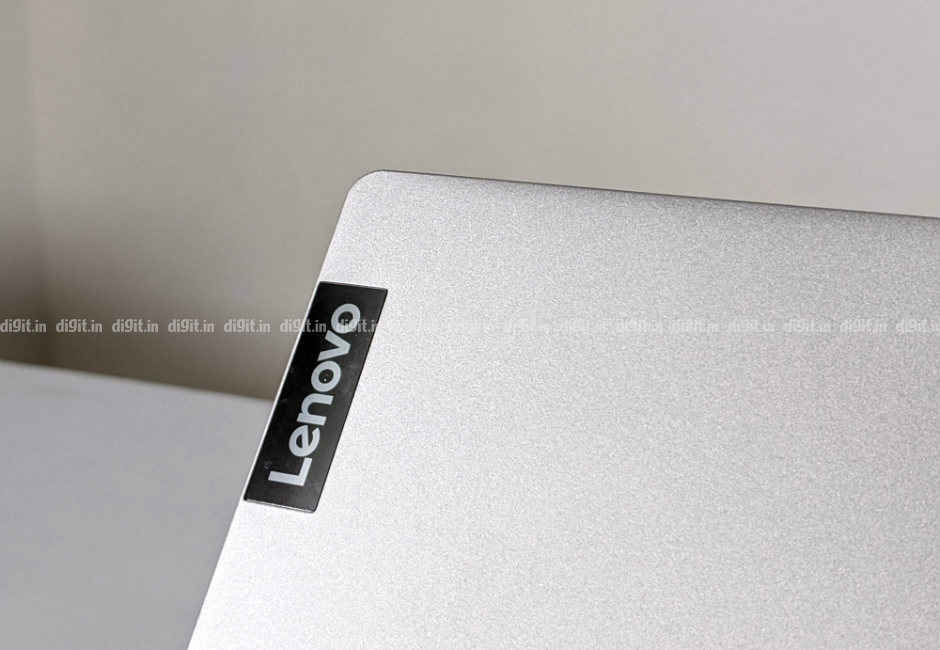 The Lenovo IdeaPad C340 is a fine convertible laptop with sufficient power for everyday tasks. With the inbuilt dedicated GPU, you can even try your hand at gaming. Its display, though not bright enough, is good for annotation and doodling with the bundled stylus. Where does the device not succeed then? At 1.65 kilogrammes, it's quite heavy for tablet use. Its battery life, too, is disappointingly short, especially if you turn the screen brightness up to max. If you can live with those two minuses, and the fact that the sound isn't too great, the Lenovo IdeaPad C340 is a convertible worth picking.