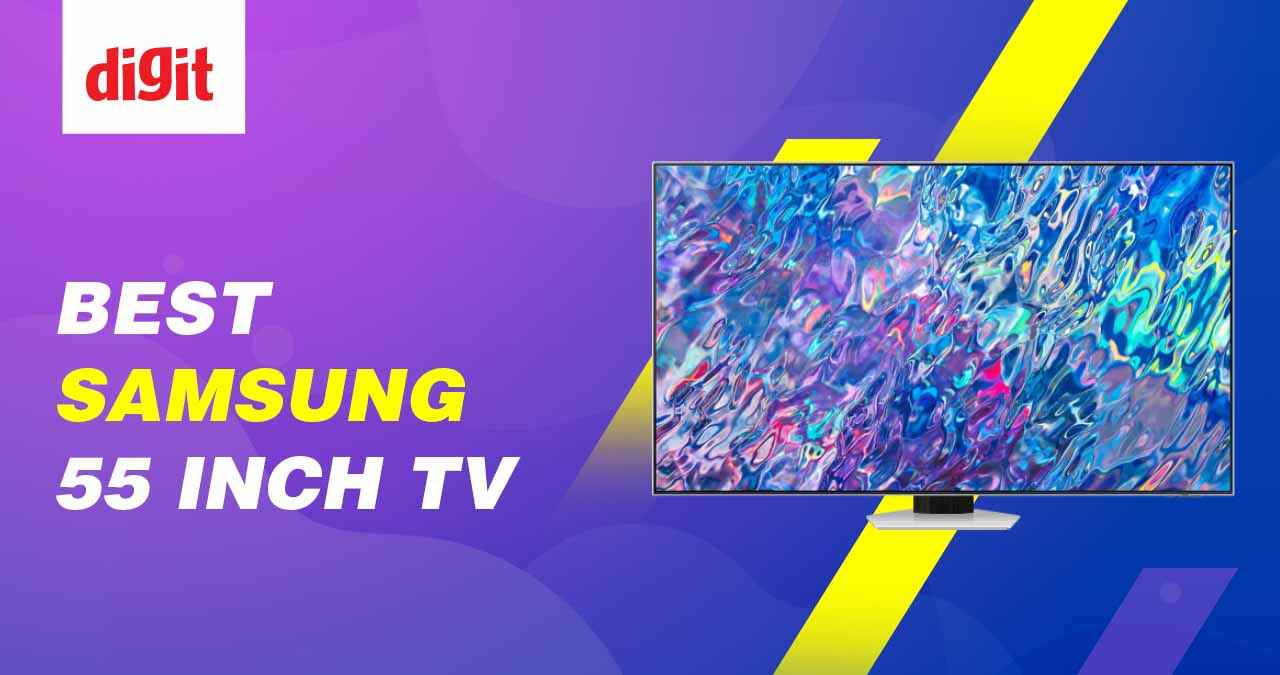 55-Inch is the most popular display size since it strikes the right balance between being large enough to provide an immersive viewing experience and practical enough to fit comfortably in most living spaces. Samsung, which has an extensive range of Smart TVs in India, has 55-inch TV options available across LED LCD, QLED, and Mini LED ranges. The premium 4K Neo QLED options like Samsung Neo QLED QN85C use Quantum Dot Enhancement Film in front of the Mini LED backlight and deliver a wide colour gamut and very high contrast, which makes them great options for most living rooms. Since these are LED LCD TVs, you won't risk any burn-in issues as is OLED TVs. Most Samsung QLED and Neo QLED TVs use VA panels for higher contrast but a few like the Neo QLED QN90C also use IPS LCD panels for wider viewing angles. Samsung also has some decent 55-inch QLED TVs including the Samsung LS03B Frame TV which has a matte finish display and is designed to resemble artwork. If you are looking for affordable options, the Samsung Crystal iSmart 4K CUE60 TV is a decent option that integrates several exclusive Samsung Smart TV features. These TVs operate on Samsung's exclusive Tizen OS and incorporate features that enable seamless synchronization with other Samsung devices, including smartphones, tablets, and soundbars, among others. It is important to note that Samsung TVs do not offer support for Dolby Vision HDR. Here are some of the best options to consider:
out of stock
as of 28 Sep 2023 10:09 10:09
Rs. 69,990
Rs. 105,990
in stock
as of 29 Sep 2023 03:37 03:37
Rs. 54,980
Rs. 70,990
in stock
as of 29 Sep 2023 07:26 07:26
Disclaimer: Digit, like all other media houses, gives you links to online stores which contain embedded affiliate information, which allows us to get a tiny percentage of your purchase back from the online store. We urge all our readers to use our Buy button links to make their purchases as a way of supporting our work. If you are a user who already does this, thank you for supporting and keeping unbiased technology journalism alive in India.