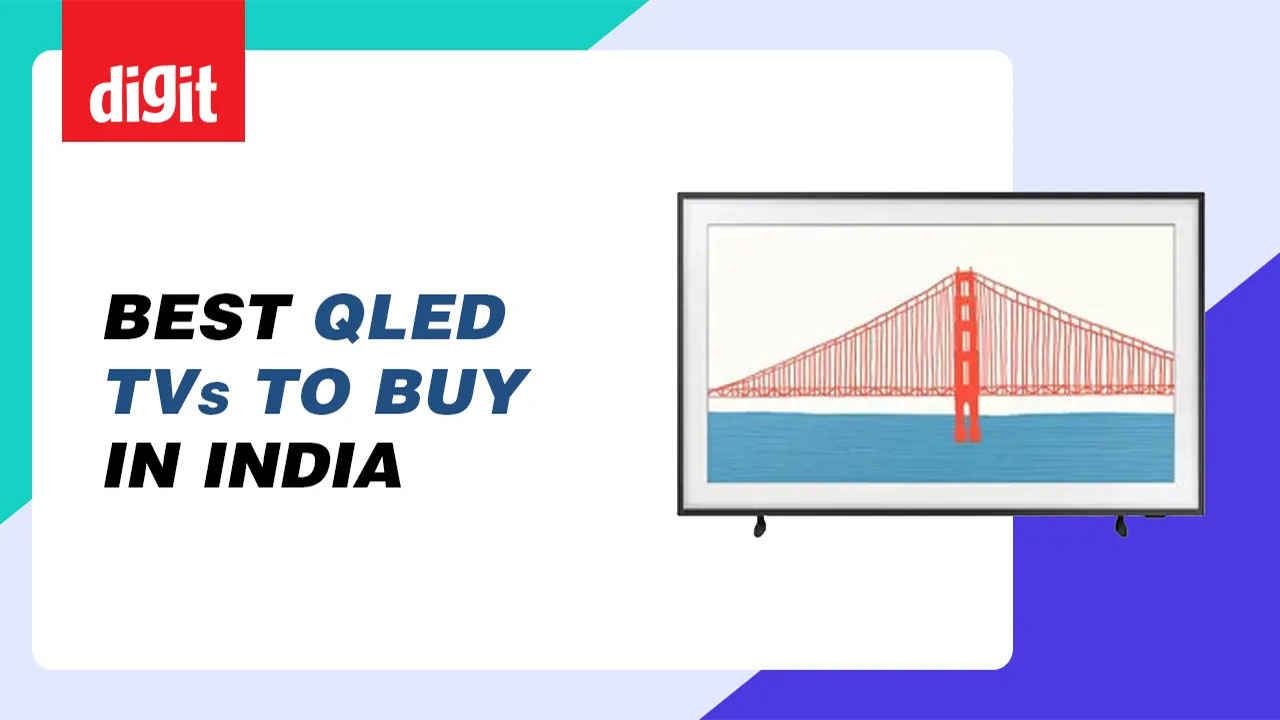 QLED TVs technology has grown very accessible in 2023. These TVs offer a wider colour gamut than LED LCD TVs which means that they can reproduce more colours and deliver a relatively better HDR experience. Premium LED LCD TVs combine QLED with other technologies like Mini LED TVs for higher contrast and better dynamic range. QLED TVs are now available from entry-grade to premium segments and include competent options like Samsung QN90C, LG QNED 81, OnePlus Q2 Pro, TCL C835, and Hisense U7H.
Samsung's 2023 lineup of Neo QLED TVs offers a high-end choice for QLED television enthusiasts. One notable option is the QN90C, which boasts a 14-bit mini LED backlight and is equipped with an IPS-type panel. This 4K TV supports HLG, HDR10, and HDR10+ formats, although it does not support Dolby Vision. In terms of audio, Samsung provides immersive Object Tracking Sound (OTS+) technology, delivering a dynamic 3D-like audio experience.
You can get it in 50-inch, 55-inch, 65-inch and 85-inch options. There is no One Connect box for Samsung's 4K Neo QLED TVs, so all ports have to be accessed from behind the TV. Samsung has focused on making its 2023 TVs a hub for connected smart homes.
Rs. 139,990
Rs. 204,900
in stock
as of 03 Dec 2023 17:58 17:58
LG prioritizes OLED TVs in the premium segment, but it also has a range of premium QNED TVs that use Quantum Dot Enhancement Film (QDEF) along with its Nanocell technology that uses nanoparticles in the LCD substrate to absorb unwanted wavelengths. Unlike most of the LG's QNED TVs, the QNED 81 doesn't have a mini LED backlight and doesn't support Dolby Vision HDR. The IPS LCD panel is still supported by full array local dimming.
LG QNED81 supports a 120Hz refresh rate, has an HGiG Mode for accurate HDR10/10+ representation in gaming, and also offers HDMI 2.1 connectivity.
TCL C835 Mini is an aggressively priced Mini LED TV in India that comes loaded with all the bells and whistles. The TV has a VA panel, supports all popular HDR formats including Dolby Vision IQ, and supports a 120Hz refresh rate. The television provides support for IMAX Enhanced, offering a heightened and immersive viewing experience when enjoying compatible content.
The TCL C835 comes with a 60W Onkyo 2.1 Ch audio system with a 20W subwoofer. The TV can accept two HDMI 2.1 sources at a time. Gamer-centric features also include ALLM and VRR.
out of stock
as of 05 Dec 2023 10:56 10:56
PROS:
Big display, Good colour accuracy, Feature rich
The OnePlus Q2 Pro is a 65-inch QLED TV that supports high-end HDR formats such as Dolby Vision and HDR10+, and it has several gaming features, such as VRR and ALLM. The TV integrates 40W Horizon Soundbar and a 30W subwoofer that together result in impactful audio.
During our testing, we discovered that the performance of the Q2 Pro was significantly improved by implementing specific adjustments. The TV effectively manages skin tones and enhances the visual experience by dynamically enhancing colours and contrast in motion, resulting in expansive and cinematic scenes.
out of stock
as of 05 Dec 2023 09:47 09:47
If you are looking for a unique TV design, Samsung's Frame QLED TV is worth checking out. The TV resembles an art frame and comes in multiple display sizes starting from 43 inches. The TV is equipped with a VA panel and Samsung incorporates an additional set of warm LEDs in the backlight to further enhance contrast and colours.
The TV seamlessly pairs with Samsung Galaxy phones through the Tap View feature, enabling convenient screen mirroring and content sharing. Additionally, it is compatible with multiple voice assistants, granting users the flexibility to control their TV through their preferred voice command platform.
out of stock
as of 02 Dec 2023 20:05 20:05
The TCL C645 is the successor to the popular TCL C635 in India. It is available in a variety of screen sizes, ranging from 43 inches to 75 inches, and offers a number of features. The QLED panel offers a smooth 120Hz refresh rate using TCL's Game Accelerator algorithms, which are supported on 55-inch and larger screen sizes. For gamers, the TV also supports Dolby Vision gaming, HDMI 2.1 connectivity, and AMD FreeSync VRR certification.
The TV runs Google TV, which can curate content based on your choices and allows you to add shows and movies to your watchlist from your phone or computer.
Rs. 31,990
Rs. 61,990
in stock
2 new from Rs. 31,990
as of 04 Dec 2023 10:33 10:33
The Hisense U7H stands out as one of the most affordable QLED TVs on our list, but that doesn't mean it compromises on features. Despite its competitive price, this TV boasts high-end capabilities such as Dolby Vision IQ, Full Array Local Dimming, and a native refresh rate of 120Hz.
For gamers on a budget, the TV also offers high-bandwidth HDMI 2.1 connectivity, Freesync Premium, and 6ms response time. Although the native software is the proprietary VIDAA operating system, Hisense acknowledges its limitations by including a complimentary FireTV stick 4K that comes with a user-friendly interface.
Rs. 47,000
Rs. 50,000
in stock
2 new from Rs. 47,000
as of 05 Dec 2023 02:49 02:49
Disclaimer: Digit, like all other media houses, gives you links to online stores which contain embedded affiliate information, which allows us to get a tiny percentage of your purchase back from the online store. We urge all our readers to use our Buy button links to make their purchases as a way of supporting our work. If you are a user who already does this, thank you for supporting and keeping unbiased technology journalism alive in India.