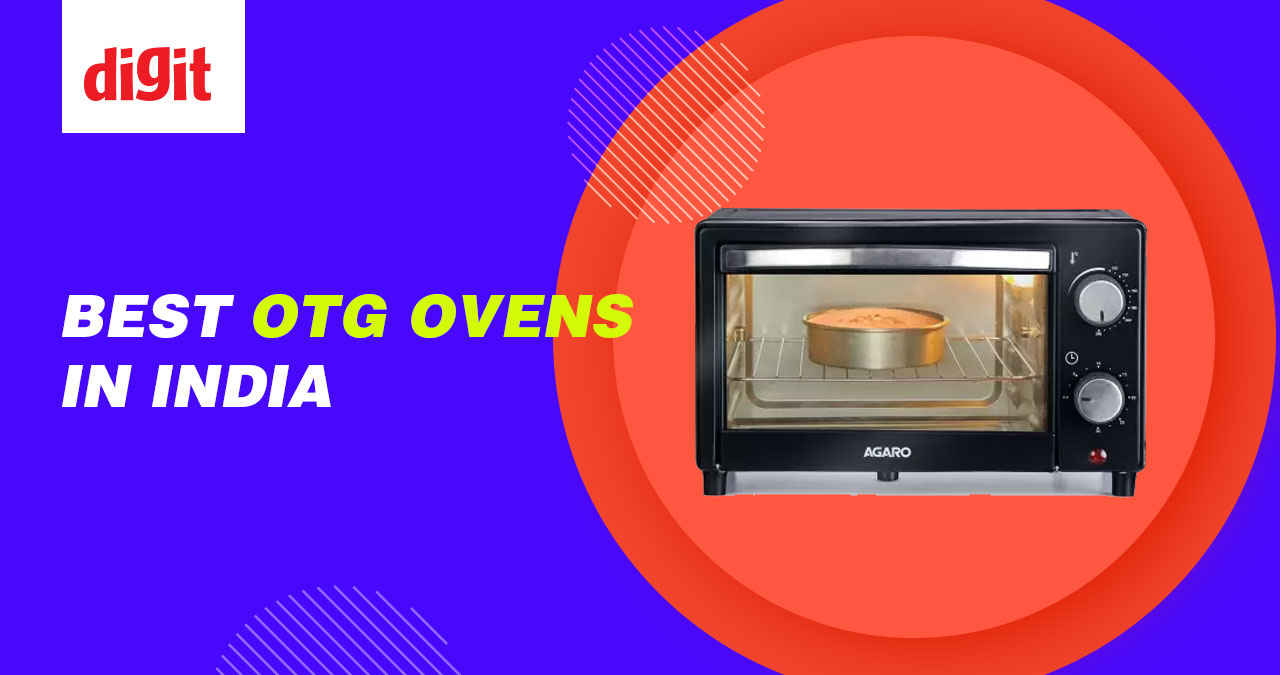 An OTG, also known as an Oven Toaster Grill, can be a very handy tool in any kitchen. Especially, for those planning to whip up top-notch dishes such as roast chicken, grilled vegetables and more. Unlike Microwave ovens, OTG ovens use regular heat waves for grilling and baking. Of course, you would also want the best OTG Oven in India. But finding the best OTG Oven for home use is easier said than done. You'll have to look at OTG Oven prices in India as well as size. In this list, we will be looking at some of the best OTG in India. Do note, that these products were selected based on specifications, features and user reviews.
This is a premium OTG that has a durable Stainless steel body and should be suitable for up to medium-sized families. It offers a variety of cooking modes for your selection, allowing you to cook, bake, grill, or toast within a 60-minute timeframe. The oven features a motorized rotisserie and is accompanied by valuable accessories such as tongs, a baking tray, a grill rack, and skewer rods.
This Bajaj Majesty OTG offers a 16-litre capacity and a 60-minute timer, making it suitable for complex cooking tasks such as roasting chicken. It also includes a range of features designed for everyday use. These features comprise a heat-isolated handle that safeguards users from burning their hands, along with a thermostat that enables users to monitor the cooking temperature.
This is a small-size OTG grill that offers great value. The oven comes with two control knobs. You can set the temperature from 100 to 250 degrees Celsius and set a timer for up to 30 minutes. There is also a hinged crumb tray at the bottom which makes this OTG easy to clean. With a 9L capacity, this should be a good choice for small households or for people who only need a small oven for occasional use or for people who have limited space.
This particular OTG from MarQ has a capacity of 18 litres, which should be suitable for most small and medium households. It also features four cooking modes, enabling users to bake, roast, or grill their favourite dishes. Additionally, there is a timer option that automatically turns off the appliance after a set duration. Other notable features encompass an advanced thermostat, four skewer attachments, and an easy-to-clean crumb tray.
This Pigeon OTG offers a capacity of 25 litres, which should be sufficient for medium-sized families. In terms of cooking modes, it comes with grill, rotisserie, and convection modes. You can use the rotisserie feature to grill food items. For easier cooking, it is equipped with an auto shut-off feature to ensure that the food is not overcooked. The appliance also includes several useful accessories, including a grill rack, a baking pan, a panhandle, a rotisserie handle, and a rod.
This MarQ OTG Oven offers a massive capacity of 48 liters which should be more than enough for large families or for the preparation of substantial dishes like whole chickens and pizzas. The oven has a convection fan for uniform cooking and also comes with a motorized rotisserie. The oven's body is fortified with a rust-resistant zinc coating, complemented by a convenient crumb tray for effortless cleaning, and a heat-resistant handle for safety.
This Philips OTG offers a 25-litre capacity, which should be sufficient for households with about 4 to 5 individuals. It is equipped with several features, including Opti-Temp technology, which is designed to ensure even browning of cakes and bread. Additionally, the appliance includes a motorized rotisserie and a digital display panel to streamline the cooking process. The unit also provides 10 pre-set menus that facilitate easy cooking, featuring automatic temperature and time settings.
This prestige OTG oven offers a robust powder-coated body along with a full-size glass door to easily monitor your cooking. There are three control knobs including a 60-minute timer to assist with complex cooking needs. It supports rotisserie function and comes with several useful accessories including a crumb tray, multipurpose tongs, an enamled baking tray that's easy to maintain and a steel wire rack for grilling.
This 36-litre OTG from Lifelong should be suitable for most small and medium-sized families. It packs a durable body and has a 60-minute timer so you can Bake, grill, toast, roast and barbecue with ease. This OTG comes with a rotisserie, wire grill, and cooking tray to help you get started on various dishes.
The Wonderchef OTG features a 9-litre capacity, suitable for couples or small families with simple cooking requirements. It is equipped with a thermostat offering a temperature range of 100 to 250 degrees, enabling baking, grilling, and toasting. It includes a grilling and baking tray, along with a chrome wire rack. This OTG boasts a compact design and will conveniently fit in kitchens where space is a constraint.
Disclaimer: Digit, like all other media houses, gives you links to online stores which contain embedded affiliate information, which allows us to get a tiny percentage of your purchase back from the online store. We urge all our readers to use our Buy button links to make their purchases as a way of supporting our work. If you are a user who already does this, thank you for supporting and keeping unbiased technology journalism alive in India.