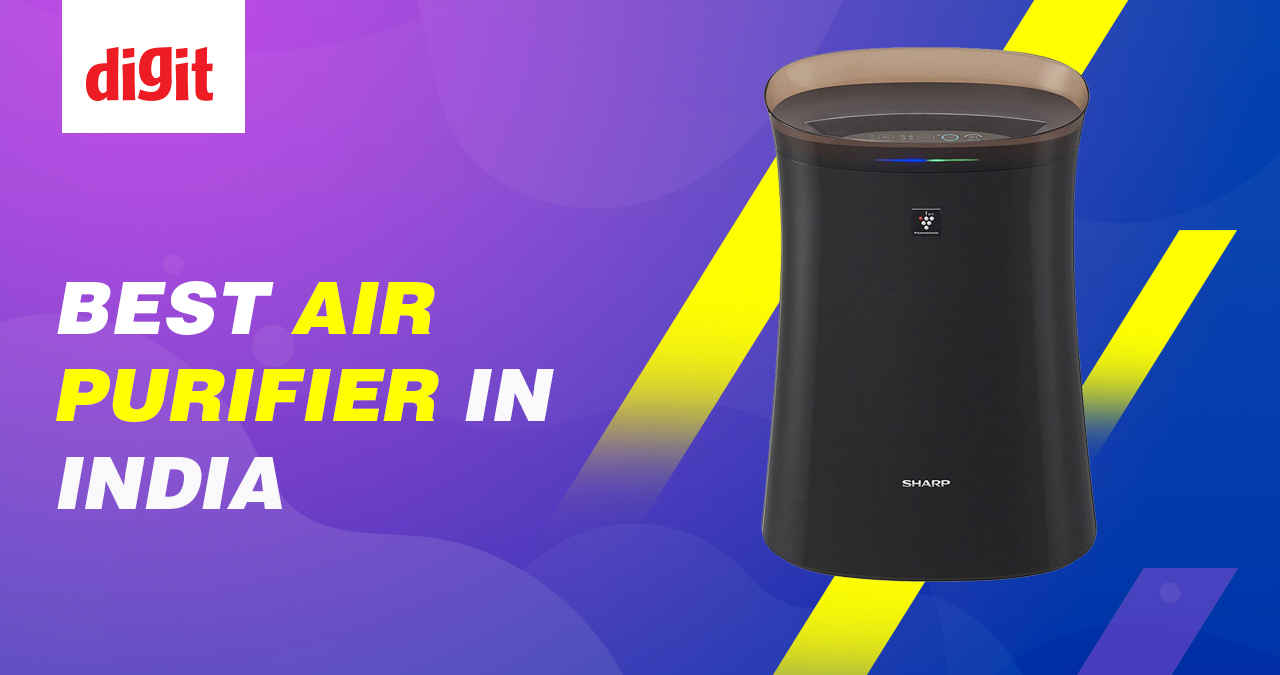 While you might not have much control over the outdoor air quality getting worse, you can make a difference in the air quality inside your home by using an air purifier. This is especially important if you live in a big city or a moderately-sized one. We understand that picking the right air purifier from all the options available can be confusing. There are a lot of things to think about, like how well it works, how much it costs to keep it running, the different types of filters it uses, and more.
But don't worry, we're here to help. We at Digit have given you expert recommendations on buying the best air purifier that serves your needs across various price segments and features. We also have a quick reference air purifier buying guide at the bottom of this list of top 10 Air Purifiers to buy in India, to help you buy the right air purifier step by step.
Quick reference buying guide for air purifiers
What are PM (particulate matter) values and which ones matter the most?
When it comes to air purifiers, they are most effective at filtering out the smaller particles that can cause harm to our health. While all particle sizes, such as PM10, PM2.5, and PM1.0, can have negative effects, the smaller particles tend to be more concerning.
PM2.5 and PM1.0 particles are particularly important to filter out because they are small enough to get deep into our lungs when we breathe. These tiny particles can carry harmful substances and pollutants that can cause respiratory issues, allergies, and other health problems. Since they're smaller, they can also stay in the air for longer periods, making it more likely for us to breathe them in.
While PM10 particles are larger and can be seen more easily, they are not as harmful when it comes to air quality indoors. They can irritate, especially in high concentrations, but they are less likely to reach deep into our respiratory system compared to the smaller particles. In summary, air purifiers are most important for filtering out PM2.5 and PM1.0 particles due to their potential to cause health problems and their ability to stay suspended in the air for longer durations. While addressing all particle sizes is beneficial, targeting these smaller particles can have a significant positive impact on indoor air quality and our well-being.
Types of filters in air purifiers
HEPA Filters: These are special filters that can capture tiny particles floating in the air. They need to trap 99.97 percent of these particles, which are as small as 0.3 micrometers, as the air goes through them. HEPA filters are rated differently, like E10, E11, E12, and more. The higher the rating, the better the filter works. Some filters, like H13 and H14, are great for home air purifiers, while others like U15, U16, and U17 are used in big industries. Keep in mind, that the better the filter, the more you might need to pay.
Carbon Filters and Multiple Filters:Air purifiers can have one, two, or even more filters inside them. Most home air purifiers in India use a HEPA filter.
Pre-Filter:Imagine this as the first shield of defense. It catches bigger particles like dust, pet hair, and stuff. This filter is usually washable and makes the other filters last longer
HEPA and Carbon Filters:After the pre-filter, there's usually a HEPA or activated carbon filter. HEPA catches tiny particles, while carbon is good at trapping bad smells and gasses. More carbon usually means better smell and gas removal. If an air purifier has both types of filters, it's good. But do ask how much carbon it has – this affects how well it works. The more the better, and the amount is often given in grams or kilograms.
Filter replacements:
Replacing Air Purifier Filters: Think of the filters in an air purifier like batteries in a toy. They don't last forever and need to be changed after some time. There are different kinds of filters, like pre-filters that you can wash every few weeks, and carbon filters that last longer than HEPA filters.
The Replacement Schedule:Companies might say you need new filters every six months or a year. But it's better to ask how many hours the filters work before needing a change. This depends on how good the filter is, how polluted your area is, and how much you use the air purifier each day.
Ease of Replacing Filters:Some air purifiers make changing filters easy, like putting new batteries in a remote control. Others might be a bit tricky. Check if you can change the filters by yourself or if you need to call the company for help.
Smart Features of Air Purifiers::Newer air purifiers have cool tricks that make them even easier to use. Some can talk to your phone or other devices through the internet (IoT). This means you can control them from far away and see how clean your room's air is in real time. When you're picking an air purifier, see if it has built-in sensors and if it can show you how clean your air is on its screen or through an app.
Sensor Accuracy:The sensors inside might not be perfect, but they should at least match the outdoor air quality. They usually show how many tiny particles (PM2.5) are in the air or the overall air quality (AQI). If they can also tell you about larger particles (PM10) and smelly stuff (VOC), that's even better.
We recommend the Coway AirMega for a medium to large-sized room that is prone to dust. This particular model uses a combination of three filters, a pre-filter, an activated carbon filter, and an HEPA filter. This model has dual airflow options; you can have a single directional airflow or choose to direct the airflow from the top. The AirMega also has different modes like auto mode (which adjusts the speed as per air quality, silent mode, and turbo mode for fast purification). Besides these, you also have a special sensor that automatically activates night mode and turns off the LED indicators at night once all the lights in the room are switched off.
Dyson air purifiers are well known for their advanced technology and premium design language. This particular model from Dyson is very compact and yet very effective when it comes to air purification capability. We have tested many Dyson air purifiers and have found them impressive when it comes to using the latest technology and superior design. With a Hot + Cool feature, this model is particularly useful in not only purifying the air but also keeping the room warm during severe winters.
This blue star model is a great value-for-money option for large to medium-sized rooms. It uses a HEPA filter along with a special UV-based Microbe Sterilize Technology to kill microorganisms and harmful bacteria that are usually present in moist conditions. If your room tends to collect moisture, this air purifier will be effective in removing the additional moisture that leads to microbial growth. The large display upfront is a big plus as it gives you a lot of information about the air quality, and the current mode and you also get a child lock to ensure there are no accidental changes in settings or modes.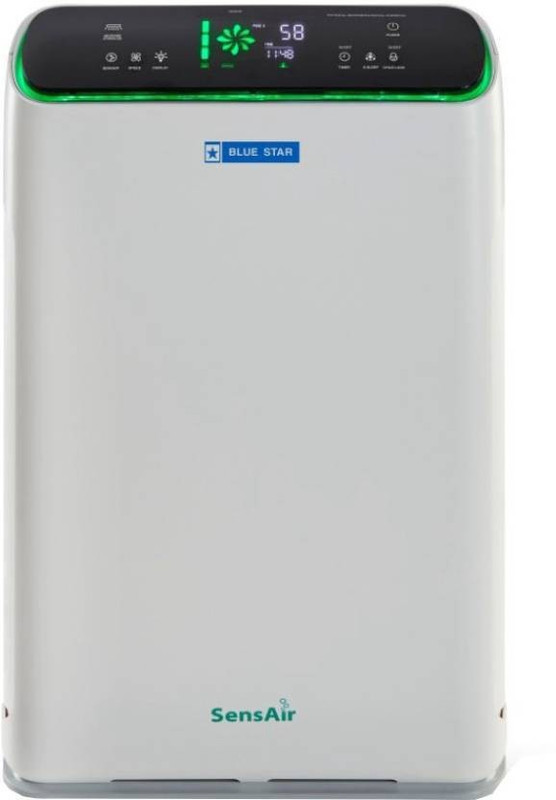 Rs. 11,499
Rs. 16,495
in stock
The Mi Smart Air Purifier 4 lite is recommended as a budget option where you don't need too many additional features but just want to focus on clean air. This model can be controlled and monitored via a very user-friendly app on your smartphone. Filter replacement is straightforward in this model and you also have a small LED display that gives you all the basic information
Go for the Blue Star AP300DAI if you need to spend the bare minimum and yet want a good product when it comes to the basics. This is also one of the most compact air purifiers out there. A good solution for small rooms where space is limited. While being highly affordable, you still get all the key filtration levels with this one. There is a pre-filter, a HEPA filter, and also an activated carbon filter. To know more about the benefits of each of the filters you can read our buying guide given at the bottom of this page. The compromise you make at this price point is the unavailability of the display, you get LED-based indicators that give you basic information on the modes along with an LED-based alert to remind you when it's time to clean the filter.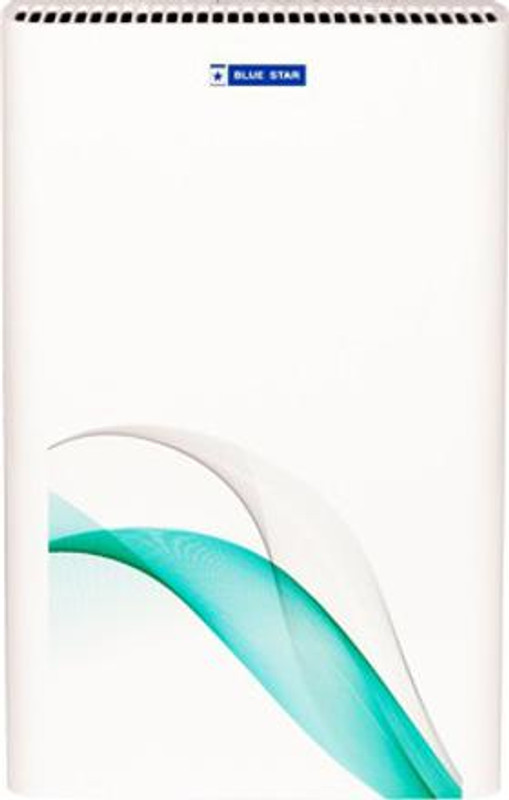 This Sharp Air Purifier uses dual purification technology, a combination of passive filters (HEPA, Activated Carbon, and Pre-filter) along with Sharp's patented Plasmacluster Ion Technology. This technology emits positive and negative ions to not only make the air cleaner but also healthier by retaining the moisture in the air. This model will be effective in dry areas where standard air purifiers tend to make the air very dry. Dry air can lead to skin irritation.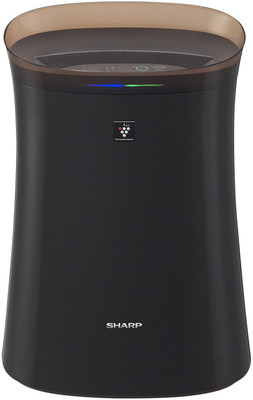 Rs. 10,718
Rs. 21,990
out of stock
The key benefit of this Philips air purifier is the fact that it uses a circular design that sucks in air from all sides. This gives it the benefit of being effective from any spot in the room. You don't have to worry about particular placement to get clean air. This model features an ultra-quiet sleep mode which works well in specific situations like in the kid's room where you want to ensure minimal sound in front of the air purifier to prevent your kids from waking up in the middle of the night.
The Dyson Pure Cool Link tower is a premium model with additional features. The tower design with its automatic rotating function is one of the key highlights of this model. You get even airflow across the room, thanks to the tower-based design. The airflow is further improved with the automatic rotating function that quickly throws clean air in all directions. Being a premium model, you get a wireless remote to control the unit and an LED display to keep track of the air quality levels and settings.
This Sharp model comes with an additional feature that especially deals with moist environments. Besides being a premium air purifier with a HEPA filter and Activated Carbon filtration, you also get a built-in dehumidifier. The dehumidification feature is particularly useful for rooms that tend to have extra moisture. A common problem in areas with high rainfall and the absence of direct sunlight. Whether it is your home or office if you are trying to tackle issues of excessive humidity and looking for an air purifier that not only gives you clean air but also removes excessive moisture, the Sharp Air Purifier with Dehumidifier is worth the extra premium.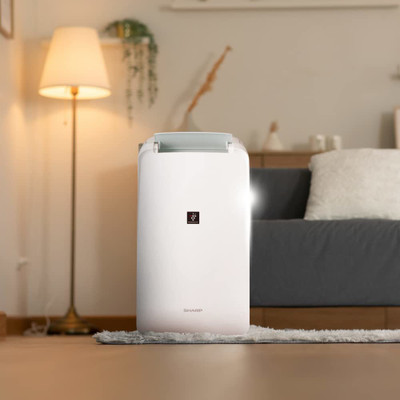 Rs. 22,890
Rs. 35,000
in stock
Disclaimer: Digit, like all other media houses, gives you links to online stores which contain embedded affiliate information, which allows us to get a tiny percentage of your purchase back from the online store. We urge all our readers to use our Buy button links to make their purchases as a way of supporting our work. If you are a user who already does this, thank you for supporting and keeping unbiased technology journalism alive in India.