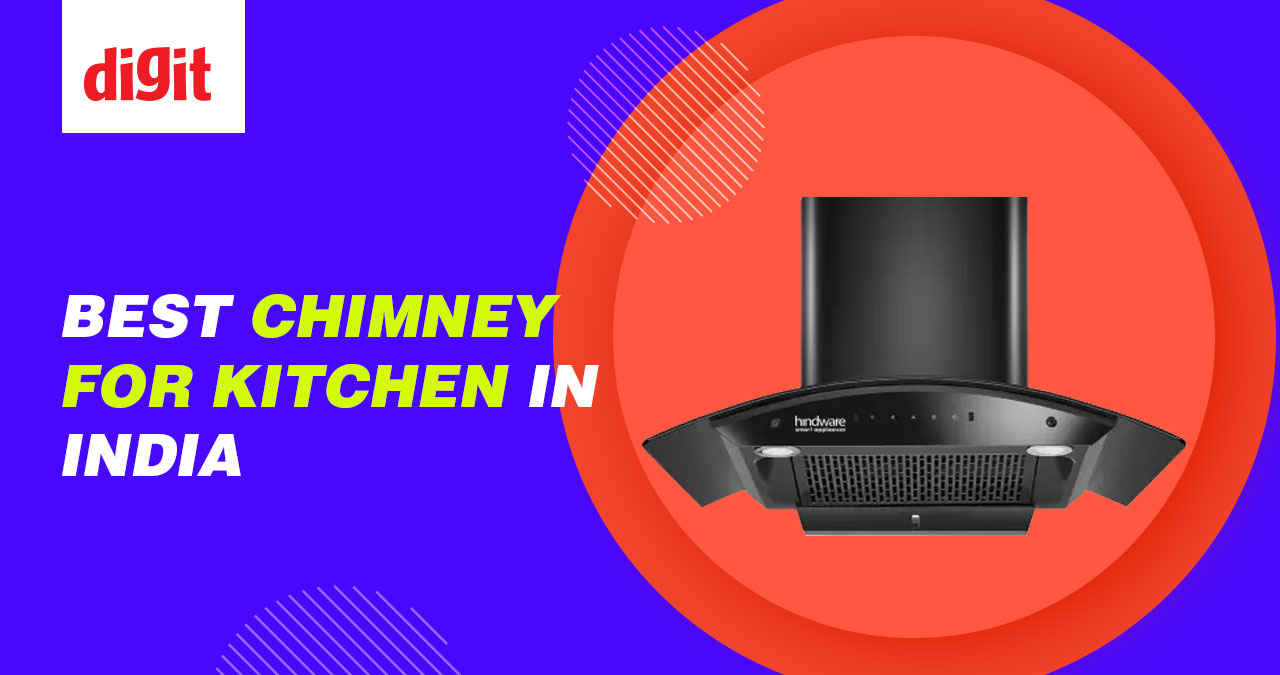 While cooking, the fumes from the dishes can be annoying. Especially when cooking spicy Indian food. On top of this, they also ensure that your kitchen walls don't get soiled. This is exactly why it is imperative that you find the best chimney for the Indian kitchen. A chimney is a great way to direct those fumes away from the kitchen and the rest of the house in general. However, searching for the best chimney in India can be tricky as there are just so many products available in the market. In this list, we will be looking at some of the best chimneys for the kitchen. Do note that these products were selected based on features, specifications and user reviews.
This chimney from Elica features a filterless design along with a sealed motor. As such, the motor is protected from any oil or debris. It has a suction capacity of 1200 CMH which makes it suitable for use in large kitchens. Another notable feature is the fact that the chimney comes with a motion sensor, allowing users to control the chimney by waving at it. It also comes with an Oil Collector designed to collect oil and other types of residue.
This is a 60 cm filterless chimney that offers a high suction capacity of 1200 CMH. It comes with an oil collector tray to catch and collect grease and oil vapours that are released when cooking. You can control the chimney using touch controls or also using simple hand gestures. It also features two LED lamps to brighten the cooking area which results in added convenience.
This is a large chimney with high suction power which makes it suitable for four to five-burner stoves. It has an elegant design and LED lamps to brighten the cooking area. The stainless steel baffle filter helps remove grease and oil vapours from the air and is easy to clean. Other features include an oil collector, thermal auto-clean technology and a motion sensor for convenient operation.
This chimney by Glen has a suction power of 1050 CMH which makes it suitable for medium-sized kitchens. All the wires used in the chimney are of flame retardant material and there is also thermal overload protection to ensure the safety of the motor. The chimney comes with an easy-to-clean oil collector tray, includes touch controls along with motion sensors for convenient usage, and integrates an environment-friendly 1.5W LED lamp.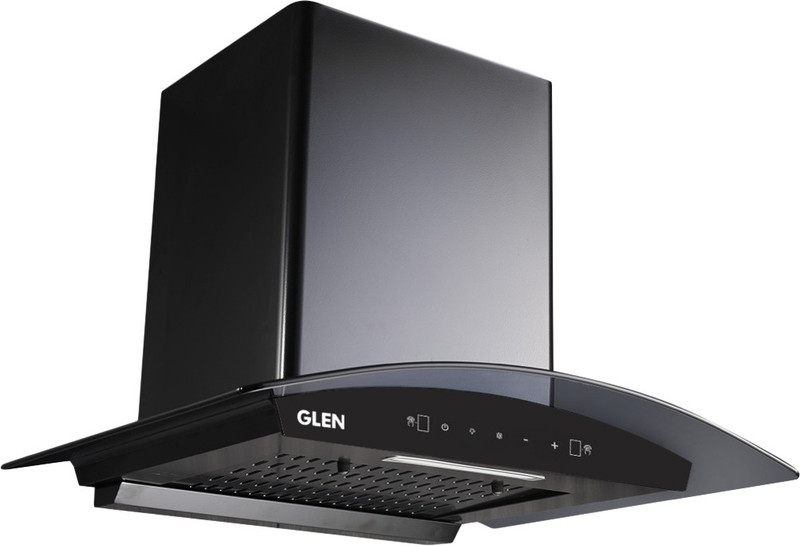 Rs. 10,499
Rs. 19,995
in stock
This affordable chimney from Faber not only looks pretty neat but also offers great value. Faber notes that the chimney has a suction power of 1000 cubic meters per hour, which should be good for small and medium-sized kitchens. Other features include push buttons for controlling the chimney itself, a 1.2W LED light and a stainless steel baffle filter for collecting oil and other particles.
This is a 90cm chimney is ideal for 4 to 5-burner stoves. It also has touch and gesture controls for easy operation and LED lamps to improve visibility in the kitchen. The claimed 1200 CMH of suction power should be sufficient to maintain a clean and healthy cooking environment for most households.
This is the only unique ductless chimney on this list that you can easily move around your home or kitchen. It can also be quite helpful if you have a small kitchen and lack space for a permanent chimney. Similarly, if you reside in a rented apartment where installing a permanent chimney isn't feasible, this option becomes even more appealing. The chimney boasts a modest suction power of 285 CMH and employs a fine mesh filter to effectively trap oil and grease. The filter will require regular manual cleaning. As it recirculates the air within the room after filtration, it might not be as effective in eliminating cooking odours.
This is a budget-friendly option from Hindware that is suitable for small-sized kitchens with area of less than 100 sq ft and for low frying and grilling. This chimney comes with a cassette filter, push-button controls, and incandescent lighting to illuminate the cooking area. The cassette filter uses a fine mesh to trap oil and grease and will thus require regular cleaning and periodic replacement.
This is another cost-effective choice on our list that covers basic features as cassette filters, easily operable push-button controls, and illuminating LED lamps. The suction power of 750 CMH makes it suitable for small-sized kitchens. Since the chimney uses a mesh to trap oil and grease particles, you will need to manually clean the mesh filter regularly to uphold its efficiency and ensure smooth performance.
This Hindware chimney is a filterless chimney as it comes with a screen that blocks oils or any debris from coming into contact with the lower assembly. This screen is easy to remove and clean. It has an extremely high suction capacity of 1350 CMH and should be suitable for use with large-size stoves or in large kitchens. You can control it using motion gestures. The chimney collects grease in an oil collector tray and supports a one-touch auto-clean function.
Disclaimer: Digit, like all other media houses, gives you links to online stores which contain embedded affiliate information, which allows us to get a tiny percentage of your purchase back from the online store. We urge all our readers to use our Buy button links to make their purchases as a way of supporting our work. If you are a user who already does this, thank you for supporting and keeping unbiased technology journalism alive in India.