VERDICT:
The Asus Vivobook X507 is a great entry-level laptop and ideal for anyone who is either looking for their first laptop or for those who don't need a lot from their machines. It is light, has a nicely textured keyboard and a fingerprint sensor built into a very functional touchpadAsus could have allowed higher max-RAM so as to allow consumers to get more out of the machine,
Build and Design
The Asus Vivobook X507 is constructed out of plastic through and through, but the finishing on the product adds an element of finesse to it. In fact, the design of the X507 shows that Asus actually paid attention to making a machine that people would not dismiss at first glance. For example, the hinges have a curved moulding which is different from the usual rectangle-on-rectangle connected through a hinge that we normally see. The keyboard island has a nice textured finish which, in some ways, helps keep the hands from sliding around. Additionally, it does lend to the laptop's good looks when you consider the price. The display itself, which is a 15.6-inch panel, has rather thick bezels, almost an inch on top and bottom. The bezel-less trend may have become mainstream in the smartphone segment, but laptop manufacturers are yet to bite the bug.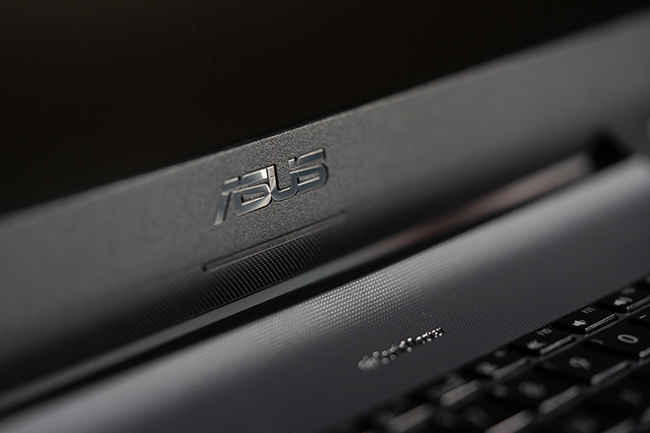 Using the laptop for over two weeks, there are a few things that stand out almost immediately. First is the fact that the X507 is really light. My personal laptop is a Dell XPS 15 from the year 2011 which weighs as much as a class 12 student's bag. The Asus Vivobook X507, in comparison, weighs just 1.69 kilos, and honestly, feels feather light in comparison. This is a great thing for anyone who's particular about having a lightweight machine. In this price segment, weight and quality of construction are generally inversely related, that is, if the laptop is light, it must be poorly built, and for a well-built laptop, you're going to have to live with heavy weight. The Vivobook X507 manages to tread a fine line between both.
Display and I/O
Asus is calling the display on the Vivobook X507 a "NanoEdge Display," calling the bezel "thin at just 8.1mm." While the top and bottom of the display still has almost an inch-thick bezel, the sides genuinely are on the slimmer side. However, you're not going to get the "bezel-less" feel from this display. In terms of performance, the display has a 97% sRGB coverage as per our measurements using a Spyder colourimeter. This isn't a bad number by any means for a display on a machine that costs less than 35K, but what didn't hit the mark was the viewing angle. In our use, we found that the display tends to lose visibly rather rapidly once the viewing angles are in excess of 140 degrees. What this means is that you and another friend can easily watch movies on this laptop sitting side-by-side, but if a third person was to join your Netflix binge party, expect at least one of them is going to start seeing discolouration on the corners. This is due to the matte coating on the display. The matte coating prevents reflections making the X507 a whole lot more usable regardless of the lighting conditions, with only a slight trade-off in viewing angles.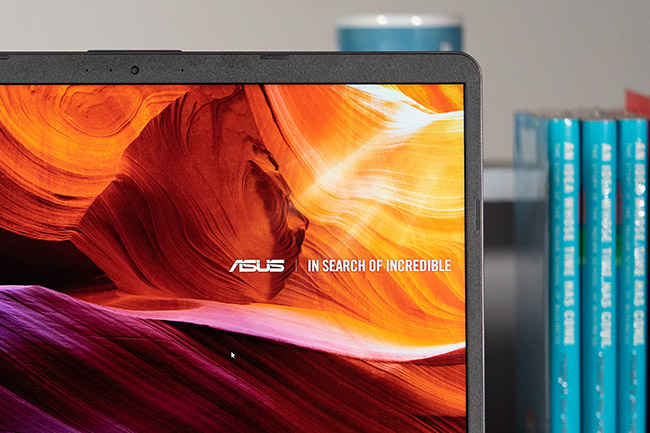 The Asus Vivobook X507 also offers a generous selection of ports, featuring two USB 2.0 ports and one USB 3.0 port. On the left side, there is also an HDMI port in case you want to attach an external monitor. Maximum supported resolution for the external monitor is 1920×1080. The left side of the laptop is where you will find all the ports and sitting square in the middle of the USB and HDMI port is an exhaust vent. Thankfully, there's enough space between the vent and the ports so as to make sure the heat isn't being blown onto the connected cables. For those who care, there's also a microSD card slot on the left side.
Overall, the Asus Vivobook X507 offers a decent selection of ports and connectivity. We only wish that all USB ports on the machine were USB 3.0 instead of the much slower USB 2.0. However, if you do plug in an external hard drive to watch movies off of, you should definitely plug it into the USB 3.0 port to make sure there are no buffer issues.
Keyboard and Touchpad
The Asus Vivobook X507 comes equipped with a generously spaces keyboard along with a numpad. This is great for those who are just moving from a regular desktop onto a laptop for the first time, or even for those who are into coding. The keys of the main keyboard have the standard size and are spaced generously enough for typing to not be a problem. The numpad, however, has its keys all squished together and there are bound to be instances of you hitting two keys instead of just one. Don't be surprised if you hit an unintended key on the numpad either. Basically, the numpad will require some getting used to.
Typing on the keyboard itself is a fairly average experience. Having written in excess of 10,000 words using the X507, it is safe to say that the keyboard is functional at best. There is just enough travel for there to be sufficient feedback, although sometimes the keys do feel a little spongy. The keys are not smoothened plastic, but instead, have a grainy finish, the texture of which feels nice while typing. Sadly, there is no backlighting under the keys, which feels like a much-needed feature in today's times.
Moving past the keyboard we have the generously sized trackpad. Again, the trackpad is essentially made of plastic. Both the right and left clicks have slightly more play than normal, but it doesn't impact the functioning in any way. The touchpad is running on Microsoft's Windows Precision Drivers, and even though its not glass, the plastic surface is smooth enough for gestures to be effective. The trackpad also has a capacitive fingerprint sensor which you can use to log into the machine. In our time with the X507, we exclusively used the fingerprint sensor and it worked without any glitches 8 out of 10 times.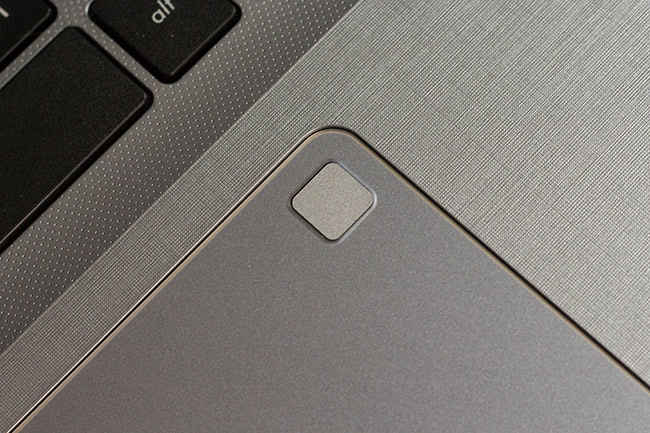 Overall, the keyboard trackpad combo is very functional and leaves little room for complaints. The keys are a bit spongy, but that could just be a problem with the review unit we received. Although if it is just the characteristic of the keyboard, don't think that after some use, the sponginess would go away.
Performance
Now let's get to the real meat of the Asus Vivobook X507. The machine we received for review is powered by the Intel's 6th generation Core i3-6006U clocked at 2.0GHz. There is also 4GB of RAM onboard and felt like a little on the lower side. The motherboard on the X507 features a singular RAM DIMM and allowing you to upgrade to 8GB of RAM. Our review unit also had a 1TB internal drive spinning at 5400rpm, but there is an m.2 slot on the motherboard which will allow you to use an NVMe based SSD (max 256GB) to speed up the system. Asus also offers an SKU with the Nvidia MX110 with 2GB of graphics memory, but our unit did not have that.
When putting the Asus Vivobook X507 through our battery of reviews, the collective score put the laptop well within the entry-level segment. Since we did not spruce up the machine with an m.2 SSD, there was a noticeable time taken for each app to open. After having moved to an SSD based system years ago, using a regular HDD feels like everything is moving in slow motion. While the load times for applications may be slow, there are almost no hiccups in performance. Of course, this is assuming you're going to be within reasonable norms of what applications you run on this machine. Forget gaming with high frame rates in full HD. You won't be able to run Adobe's editing applications like Lightroom, but you may just barely scrape through in Photoshop, provided the file isn't too high-resolution, and there aren't too many layers. Here are the Vivobook X507's benchmark scores for PCMark 8 and 3DMark 11. Since this is the first entry-level laptop we've tested this year, there are no comparison scores for us to share.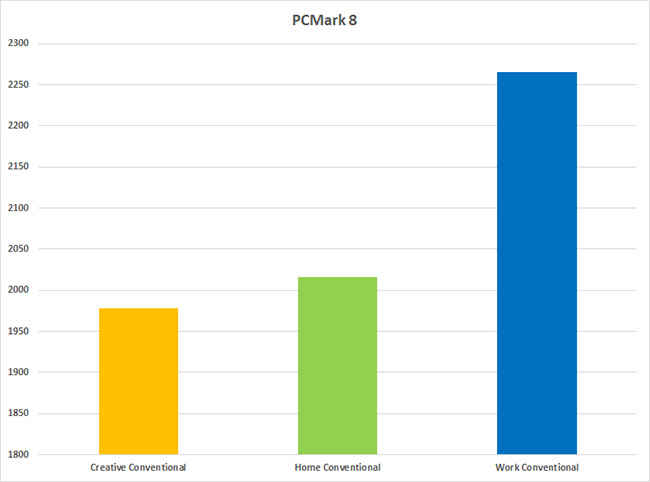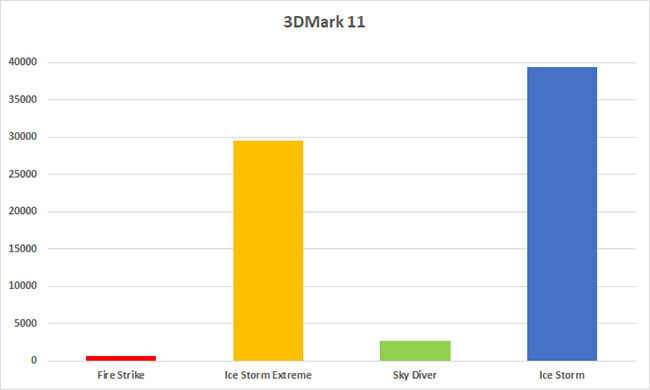 Now that we know what's out of the Vivobook's capabilities, let's talk about what the laptop can do. Watching movies being streamed on Netflix or Amazon prime are absolutely stutter-free unless there's an internet issue. If you've got movie files on your laptop or an external drive, VLC or Media Player Classic will handle them just fine. This laptop has made a very fine, no-nonsense work machine. Its surprisingly light for a 15-inch machine and it gets a lot of the job done, whether you're an office employee who spends most of his/her professional life typing on a computer, or a college student whose degree depends on those research paper submissions. We do recommend maxing out the RAM and adding an NVMe SSD to speed things along.
Battery
The Asus Vivobook X507 runs off of a 3-cell 33watt-hour battery which manages to last about 200 minutes on the PCMark 8 battery benchmark. In daily use for work, we used the laptop with the display set at 75% brightness and then it would last about 4 hours give or take. What's nice about the X507 though is that it supports fast charging, where the battery can be topped up to 60% in about 50 minutes. While office employees won't really feel the pinch on the battery life, students whose classrooms don't provide adequate power sockets might need to reach for a notepad and pen after a point to take notes. However, you can top the battery up by a little over a percent for each minute you have it plugged in, so top-ups will be quick.
Bottomline
The Asus Vivobook X507 is a well-designed laptop that can find itself fitting well into the lifestyles of various kinds of users. Anyone who's looking to buy their first laptop and is on a budget can consider the Vivobook X507, provided all they need the machine for is light browsing, typing up documents and watching the occasional movie or video calling with people. It's not going to run games unless you get the variant with the dedicated Nvidia MX110 graphics chip. The display on the machine is decent, reproducing colours decently well. The matte finish helps prevent reflections, improving usability. Overall, the Asus Vivobook X507 makes for a good entry level laptop.