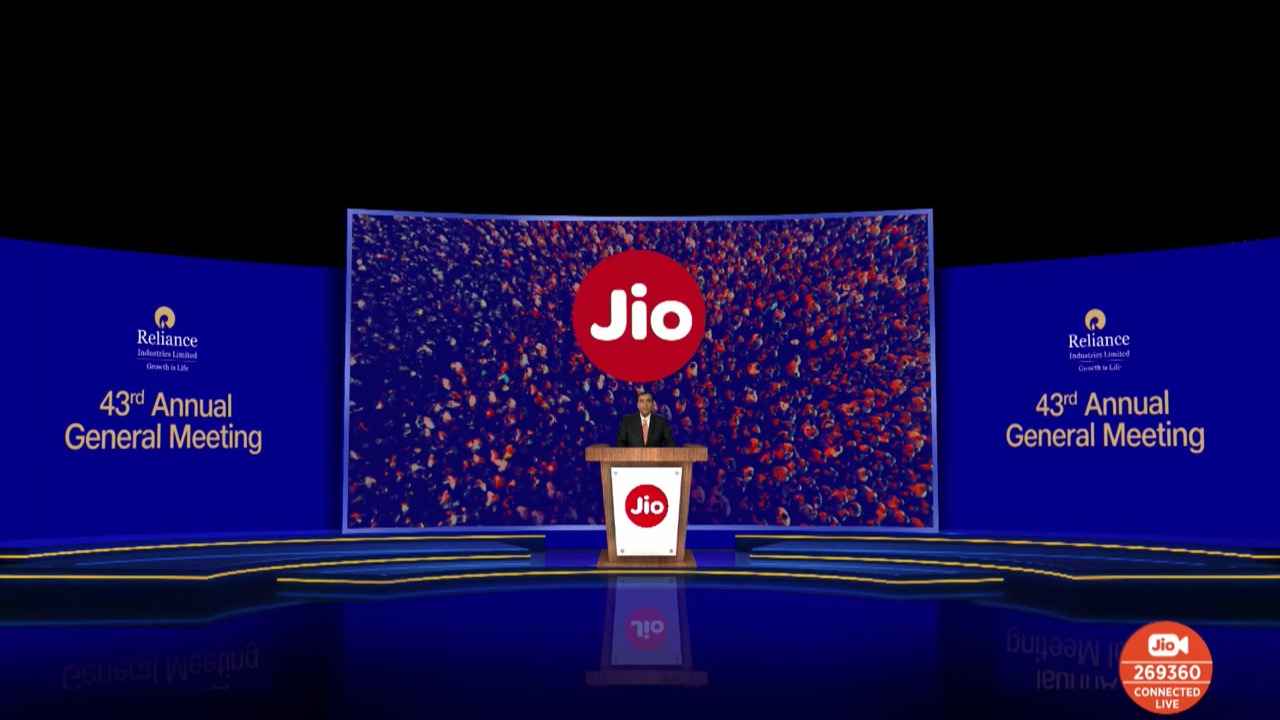 HIGHLIGHTS
Reliance plans to deploy 5G connectivity by 2021

Mukesh Ambani calls for urgent policy measures by the government

5G spectrum has not been auctioned for telecom operators yet
Reliance Industries Chairman and MD Mukesh Ambani has called for urgent policy measures from the government as Jio plans to roll out its 5G network in the second half of 2021. Addressing the India Mobile Congress 2020, Ambani highlighted how Jio's 4G network has helped people stay connected this year as more and more people stayed in their homes due to the Coronavirus pandemic. There has been a wider Internet adoption as working from home became the norm with many businesses transitioning to a digital front.
Having said that, India is still home to over 300 million 2G subscribers and Reliance aims to "ensure that these underprivileged people have an affordable smartphone", Ambani said. There have been rumours of Reliance working on a 5G smartphone after Google invested Rs 33,737 crores into Jio Platforms in a collaboration that will see both companies develop Android-powered entry-level 5G smartphones.
"5G should be available and affordable- Jio makes that promise/ towards aatmanirbhar Bharat." Shri Mukesh Ambani, Chairman, Reliance Industries Limited at India Mobile Congress 2020 #IMC2020Virtual
Mera Bharat Aatmanirbhar pic.twitter.com/pL77eIxFgW

— India Mobile Congress (@exploreIMC) December 8, 2020
Reliance has reportedly approached various domestic and global smartphone manufacturers such as Lava, Karbonn, Foxconn and Wistron to outsource the phone manufacturing and distribute it amongst two or three makers. Earlier reports have indicated that the company aims to produce over 200 million smartphones by 2022 but there is no official word on when the company plans to launch it especially when 5G services aren't available in India currently.
Reliance Jio plans 5G rollout in 2021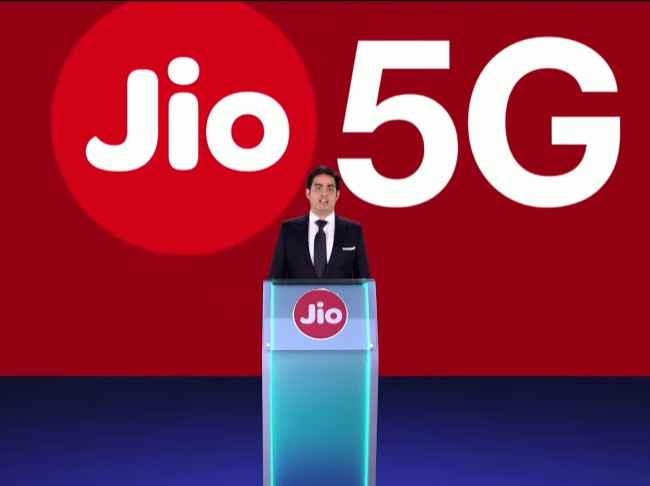 Talking about the much-awaited 5G network rollout, Ambani suggested the government needs to actively look at policies that will accelerate 5G rollout in India while keeping it affordable. "I assure you that JIO will pioneer the 5G Revolution in India in the second half of 2021. It will be powered by indigenous-developed network, hardware and technology components. Jio's 5G service will be a testimony to your inspiring vision of Atma-Nirbhar Bharat," he added.
Reliance teased its home-grown 5G solutions at the AGM 2020 held earlier this year and announced that it will be ready for trials as and when 5G spectrum becomes available in India. Soon after, Jio announced that it has developed an indigenous 5G RAN (Radio Access Network) with assistance from Qualcomm that has achieved 1Gbps speeds in trials.
Ambani also revealed that Jio Platforms along with 20 "start-up partners" are making headway into developing resources for Artificial Intelligence, Cloud Computing, Big Data, Machine Learning, Internet of Things, Blockchain and more.
"We are creating compelling home-grown solutions in Education, Healthcare, Agriculture, Infrastructure, Financial Services and New Commerce. Each of these solutions, once proven in India, will be offered to the rest of the world to address global challenges," Ambani said.
Reliance Chairman also stated that India cannot rely on large scale imports when it comes to digital hardware and lauded the efforts of Ravi Shankar Prasad, Law & Justice, Communications, Electronics & Information Technology Minister of India after several global manufacturers have announced plans of setting up manufacturing facilities in the country. "I clearly foresee India becoming a major hub for the state-of-the-art semiconductor industry," Ambani added.
In a separate session during the Indian Mobile Congress 2020, Bharti Airtel South Asia CEO Gopal Vittal urged Indian telcos to adopt the global 5G standard as indigenous solutions could be "an existential threat which could lock India out of the global ecosystem and slow down the pace of innovation."
The 5G spectrum has not been auctioned for telecom operators yet but is expected to happen sometime in 2021.