Reliance Jio's yet-unannounced 5G smartphone could be priced under Rs 5,000 at launch
Reliance Jio's yet-unannounced 5G smartphone could be priced under Rs 5,000 at launch and the company is already looking to bring the price down to between Rs 2,500-Rs 3,000 as sales progress, per the latest PTI report. The telecom operator is reportedly in talks with domestic smartphone manufacturers as well as global players to produce entry-level 5G smartphones for over 350 million 2G users in India.
Back in July, Jio Platforms received an investment of Rs 33,737 crores from Google and as a part of its deal with the Mountain View giant, both companies are also collaborating to develop Android-powered entry-level 5G smartphones. According to the latest report by PTI that cites "a company official", Jio could launch the 5G phone at under Rs 5,000 but aims to lower down the price to Rs 2,500-Rs 3,000 after scaling up the sales.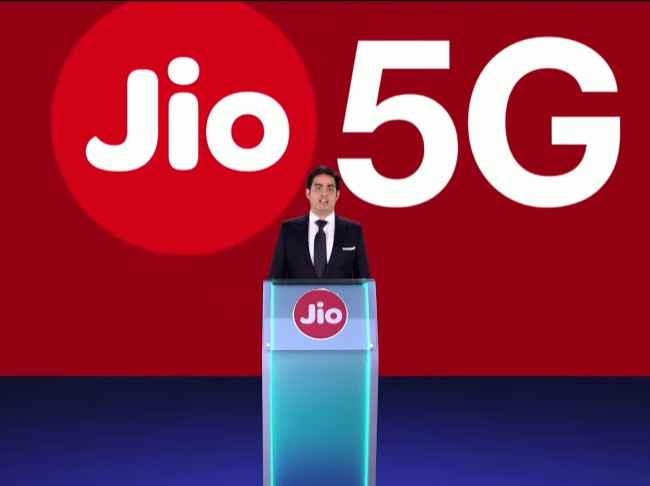 Currently, the Qualcomm Snapdragon 765G-powered OnePlus Nord is the most affordable 5G smartphone available in India and is priced starting at Rs 24,999. However, Reliance Jio is not going up against the likes of the Nord as the company aims to transition 2G users to 5G smartphones, something that has been highlighted by Chairman and MD, Mukesh Ambani at Reliance Industries AGM conference, earlier this year.
As per a previous report, Jio is planning to manufacture over 200 million smartphones by 2022 up from its earlier estimate of 100 million smartphones. The company is already in talks with local manufacturers such as Lava Mobiles, Karbonn and Dixon and more to increase the production capacity at their respective manufacturing plants. The final order for the Jio 5G smartphone will likely be distributed amongst two or more mobile phone manufacturers in India.
Another report hints at the possibility of Jio bundling tariff plans with its upcoming entry-level smartphone in an attempt to increase its subscriber base. India is still home to over 350 million users on 2G networks and Reliance wants to bring these users up to speed with its affordable 5G phone.
Reliance Jio announced the Jio Phone back in 2017 and followed it up with the Jio Phone 2 in 2018. Since the beginning of 2020, Reliance has raised over Rs 152,000 crores in its digital arm, Jio Platforms from companies like Google, Facebook, Qualcomm and Silver Lake, to name a few. There's no official word as to when we will be able to see Jio's 5G smartphone in action, but we'll keep an eye out for developments, nonetheless.