Reliance Jio Glass mixed-reality headset along with Jio TV Plus and Jio 5G solutions were announced at the just concluded Reliance AGM 2020
The Reliance Jio Glass mixed-reality headset along with Jio TV Plus and Jio 5G solutions were announced at the just concluded Reliance AGM (Annual General Meeting) 2020. During the AGM, Mukesh Ambani, Chairman and MD at Reliance also announced that Google is investing Rs 33,737 crores in Jio Platforms and that both companies will jointly develop an entry-level affordable Android smartphone for India.
Reliance Jio 5G solutions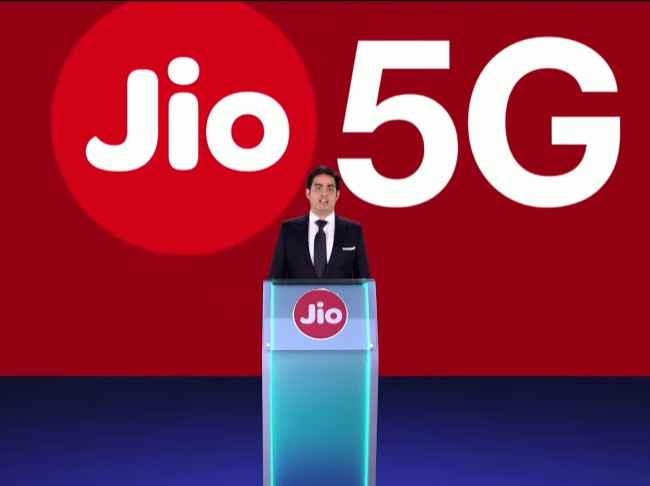 Reliance claims to have developed a Jio 5G solution that will offer 5G services in India and is ready to test the service as soon as the 5G spectrum is available for deployment in the country.
"This will enable us to launch a world-class 5G service in India using 100% homegrown technologies and solutions. This Made-in-India 5G solution will be ready for trials as soon as 5G spectrum is available and can be ready for field deployment next year. And because of JIO's converged, all-IP network architecture we can easily upgrade our 4G network to 5G," said Ambani.
Reliance also plans on exporting its Jio 5G service to global telecom operators as a fully managed service.
Reliance Jio Glass mixed-reality headset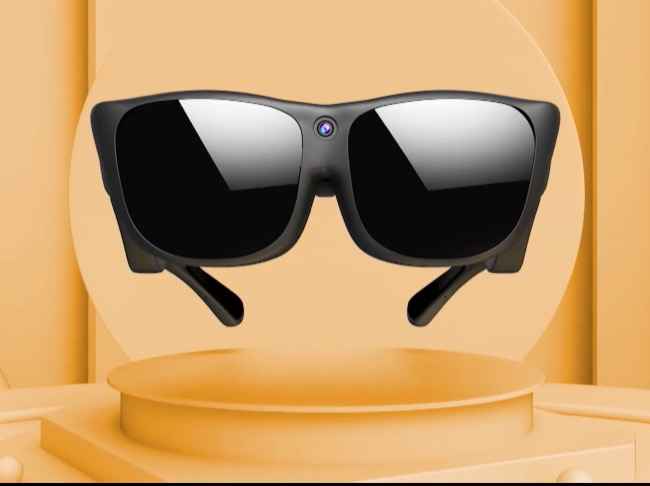 Reliance Jio Glass is a pair of mixed-reality headsets that connects with your smartphone to provide an AR/VR experience. The Jio Glass supports 25 mixed reality applications already and can be used to make video calls in a virtual surrounding. The headset looks like a pair of sunglasses and is fairly lightweight at 75 grams. It has a camera on the front and an array of sensors built into the Glass to enable virtual experiences.
The Jio Glass also supports spatial and directional audio and comes pre-loaded with 25 compatible apps across entertainment, gaming, shopping categories and more. During the demo session, the Jio Glass was used to make a video call in 2D and a 3D virtual avatar by using voice commands. The specifications and features of the Jio Glass remain unconfirmed as of writing this report.
While Reliance didn't reveal the pricing of the Jio Glass, we expect to know more about the mixed-reality headset at the time of its availability.
Reliance Jio TV Plus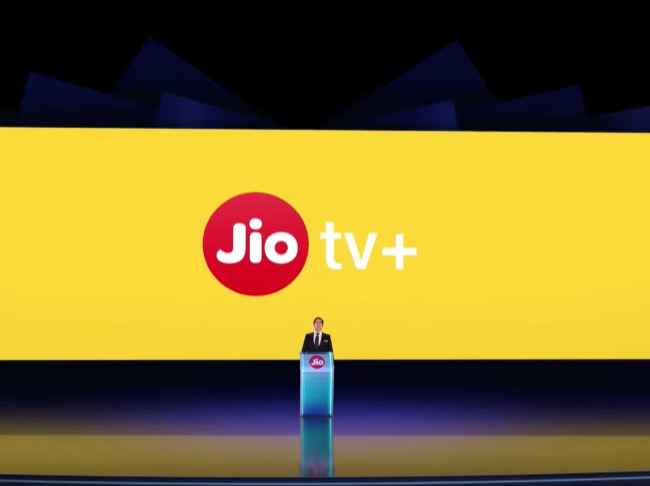 Reliance has also unveiled Jio TV Plus for JioFiber set-top-box users which is a new app that manages and brings all your OTT subscriptions and content to a single app. Reliance thinks that with its new Jio TV Plus app, it will be easier for viewers to discover new films, TV shows and more without the need to switch between different apps.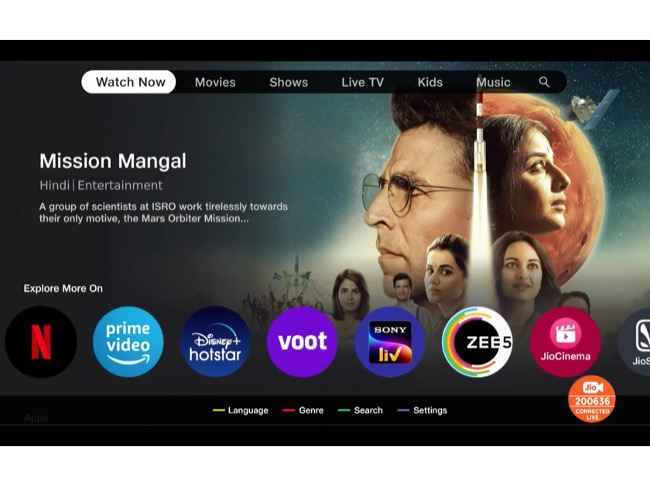 The Jio TV Plus app supports 12 OTT apps including Netflix, Prime Video, Disney Plus Hotstar, Voot, Sony LIV, Zee5, Lionsgate Play, JioCinema, Shemaroo, JioSaavn, YouTube and Eros Now. In the preview showcased during the AGM, the Jio TV Plus seems to have different sections based on the kind of content such as Movies, TV Shows and more. The app also supports voice search for easier access and users can even filter their search based on genres, actors, directors and mood.
Reliance is also inviting developers to create apps for Jio App Store on the JioFiber set-top-box and has announced a Jio Developers Program for the same.
In fact, Reliance Jio received another $750 million investment from Silver Lake Partners earlier in May. You can read more about that here.