Augmented Reality is still in its nascent stages of development, but even at such an early stage, the applications and uses of this technology are moving beyond even the boundaries of the Earth. In a new report on the official NASA website, the space agency has stated that the astronauts aboard the International Space Station could soon be using AR to actually repair and perform maintenance on the space station. This will essentially bypass the need for astronauts to be in constant communication with ground control, freeing them up to focus on the task at hand.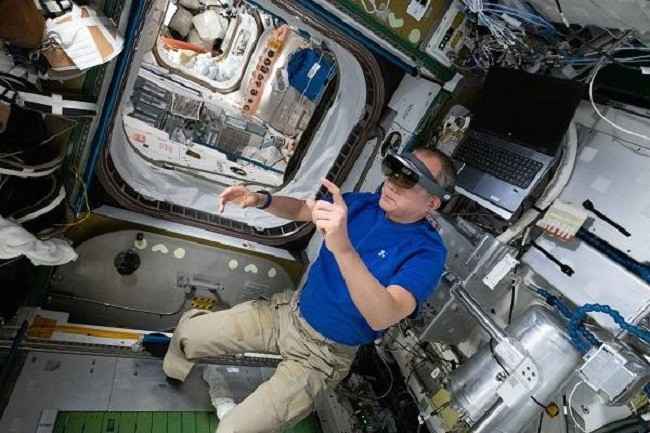 From what we can see, the applications of this kind of technology are boundless as maintenance is a key component of space travel since you're essentially stuck in the cold darkness of space with little to no real resources. So, keeping your spacecraft intact and function will be of utmost importance. Without the need for communication with ground control, astronauts will be able to make decisive and necessary decisions when it comes to repair or maintenance work. NASA's T2 Augmented Reality project will fit the astronaut with a pair or AR glasses that will display precise instructions on how to best navigate the problem. It will display 3D cues and could even display blueprints, giving astronauts a deeper understanding of the problem.
In fact, on the official NASA blog, you can actually read all about how NASA is looking at taking AR and VR tech forward on the ISS and how the agency uses it in various ways. With space travel being a major leap for mankind, we can only hope that these new technologies ease our transition to a space-faring race of explorers. But, for now, we have to live vicariously through the brave men and women on the ISS.
Also Read: NASA releases awe-inspiring image of a spiral galaxy taken by the Hubble Telescope
For more technology news, product reviews, sci-tech features and updates, keep reading Digit.in or head to our Google News page.