HIGHLIGHTS

NASA completes conducting the first all-female spacewalk

The team consisted of astronauts Christina Koch and Jessica Meir

The duo returned to the space station with a stack of selfies after the spacewalk
The first-ever all-female spacewalk is finally in the books. NASA astronauts Christina Koch and Jessica Meir stepped out into space from the International Space Station last Friday morning (October 18) to fix a broken battery charging unit on the station's exterior structure. The spacewalk, which lasted 7 hours, 17 minutes, ended as a success for the crew aboard the space station. What's more, the two astronauts returned to the station with a stack of interesting selfies.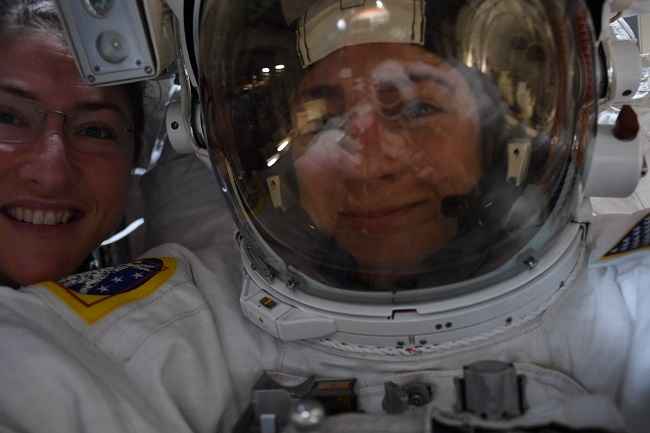 According to NASA's update, the two astronauts were successful in replacing a battery charge-discharge unit (BCDU) on the space station's exterior walls on Friday. The BCDU is responsible for regulating the charge in the batteries that collect and distribute solar power to the orbiting lab's systems, explains NASA. The newly installed unit is reportedly working as expected. The broken unit will be sent back to Earth during the next SpaceX Dragon resupply mission for analysis.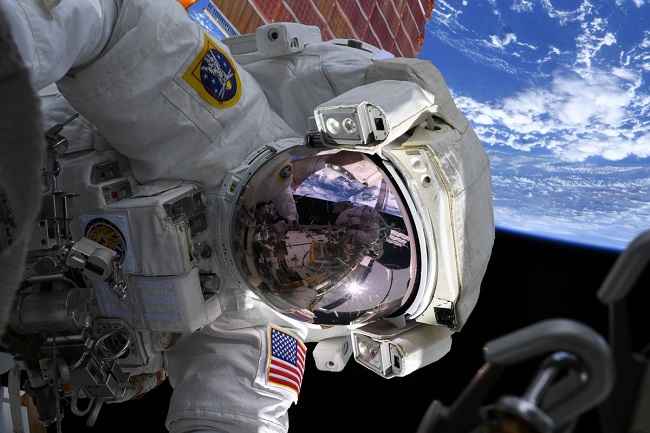 Both Koch and Meir posted photos taken before, after, and during their spacewalk on their official Twitter accounts. In addition, NASA published their selfies and photos taken through their space cameras. The Daily Mail raked up about fifty of those images in its recent report. Friday's spacewalk marks Meir's first EVA (extra-vehicular activity) and Koch's fourth. When asked if another such spacewalk involving only women would happen anytime soon during a live interview, the astronauts said they didn't know.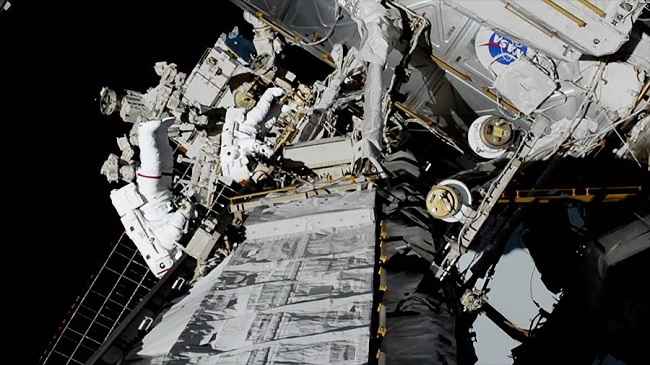 The all-female spacewalk was supposed to take place in March this year but was cancelled by NASA at the last minute owing to unavailability of spacesuits. Koch was originally slated to walk with Anne McClain but ended up sharing her first EVA with Nick Hague. McClain got her chance to walk out into space with David Saint-Jacques later in April. You can read more about that here.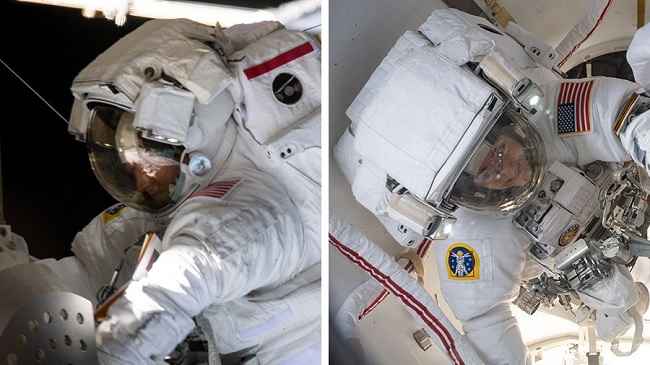 Inline image courtesy: Daily Mail/NASA