OnePlus TV 32Y1 - Smarter TV
Android TV with superior craftsmanship and elegant design.
Click here to know more
Advertisements
Digit is at MWC Shanghai, which has kicked off today with some major new announcements from Vivo. The company showed off some new products like a pair of Vivo AR Glasses with Jovi digital assistant, the 5G variant of its iQoo smartphone and the 120W SuperFlash Charge tech. The 5G model of the Vivo iQoo sports a design similar to the regular iQoo handset and it is being demoed as a prototype, with an offical launch expected in Q3 2019. The handset is powered by the Snapdragon 855 SoC, which is paired with an external Qualcomm X50 modem to enable 5G connectivity.
In addition to the smartphone, Vivo demoed its new fast-charging technology, which is officially called Vivo Super FlashCharge 120W. As the name suggests, the new tech can charge a phone at 120 watts, 6A at over 20V. The company claims that it can fully top up a 4000mAh battery in under 13 minutes and top it to 50 percent in merely 5 minutes. The company had previously demoed the fast charging tech where the battery capacity of a device did reach 50 percent in 5 minutes. The tech inside the charging unit is similar to Warp charging tech that OnePlus employs.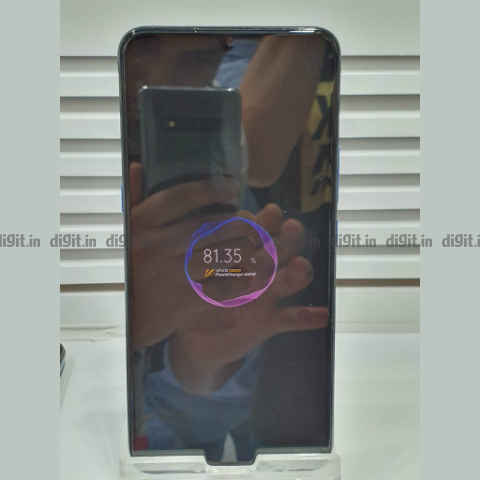 Vivo is not the only company that is working on charging tech to top up smartphones faster. Back in March this year, Xiaomi showcased its 100W Super Charge technology in a video. A 4000mAh battery was seen being topped up to 100 percent in 17 minutes and Xiaomi compared its tech with Oppo's 50W SuperVOOC charging. Xiaomi's 100W Super Charge technology runs at 20V/5A, which is slightly lower than Vivo's new Super FlashCharge. However, it won't be surprising to see Oppo adapting to the new Vivo charging tech, along with OnePlus, since they are sister companies that are owned by BBK Electronics.