Mobile World Congress Shanghai is underway right now and Vivo has made a bunch of announcements at the event, including its Super FlashCharge 120W fast charging, IQOO 5G phone and the Vivo AR Glasses.
The augmented reality glasses from Vivo come with support for the company's Jovi digital assistant. They feature two 720p screens in each eye and offer 6 degrees of freedom. The AR glasses connect to a phone and at the MWC Shanghai showfloor, Vivo showcased how the AR glasses work in tandem with a customised IQOO gaming smartphone.
Further, the Vivo AR glasses feature three cameras - two depth sensors and one RGB sensor. They connect to a smartphone using a USB Type-C port. To interact with the device, users can either select options with their eyes, which works a little slow right now, or they can use the phone to type, select, etc. while looking at the screen within the glasses.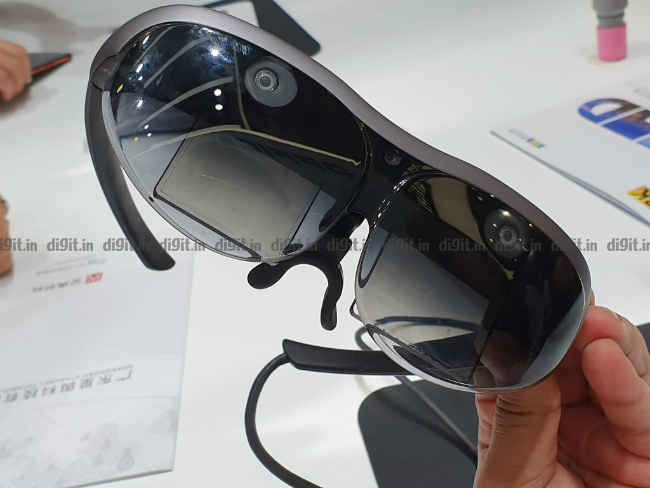 The Vivo AR glasses can be used to play Augmented Reality games or watch 3D videos. The glasses also enable an AR office experience, allowing users to check their emails in augmented reality. Vivo says that AR glasses will also be able to bring up information about the people you meet, just in case you are a socially awkward person who likes to know about people before interacting with them. It's not clear how Vivo will facilitate this, but it seems to be a feature not in the best interest of privacy. The five types of applications that are currently supported by vivo AR Glass are: mobile game, mobile office, 5G theatre, facial recognition and object recognition.
Vivo says that the AR Glasses are currently in prototype stage and the company has not yet announced any price or availability details for the same