The OnePlus Nord has finally made its debut after successfully becoming one of the most talked-about smartphone launches of 2020. India as always, is the key market for the OnePlus smartphone which is why company's India R&D team has made several important contributions in making the OnePlus Nord.
India has been the biggest market for OnePlus for the past few years, and the Nord fits the country's price-sensitive mindset even better. It has the potential to capture the price-segment that OnePlus lost due to the inflating cost of its premium phones. We've been testing the phone and now it's fair to say that it will make the sub 30K segment slightly more competitive.
The OnePlus Nord is being manufactured in India and starts at Rs 24,999 in India. This is the lowest it costs anywhere in the world, but that's for the 6GB RAM and 64GB storage variant, which is also exclusive to the Indian market as of now. Although, you won't be able to buy it till September as only the 8GB and 12GB variants will go on sale in August. Also, note that the Nord is not coming to the US market and there's no announcement made for China either.
To recall, OnePlus inaugurated their largest R&D centre in Hyderabad last year in August. It was, in fact, company's third R&D facility after Shenzhen and Taipei. The facility is headed by Ramagopala Reddy Palukuri as the company's Vice President for R&D in India. Fast forward to the OnePlus Nord, OnePlus says its India R&D team has led the software development efforts for OnePlus Nord from end to end. We spoke to Mr Ramagopala to know more about their role.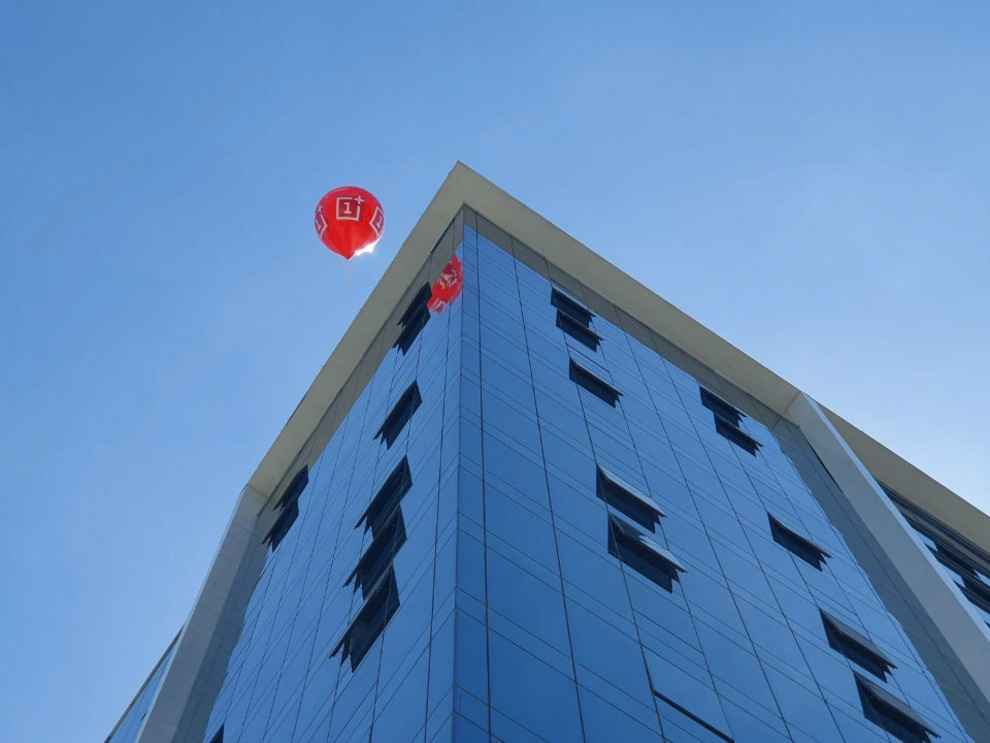 OnePlus India R&D led software development for Nord
Ramagopala Reddy, Vice President, OnePlus R&D, India told Digit that the India R&D team worked towards camera software development, 5G network optimisations, OxygenOS customizations, and much more. They also "worked closely with OnePlus community members and even held one-on-one interactions with several members". He adds, "with over 500+ software builds of OxygenOS, the team conducted a series of software tests to ensure burdenless user experience, before releasing the final software build for the new OnePlus Nord device".
Apart from these initiatives, these are the key areas where the OnePlus India R&D worked on:
Camera
The OnePlus Nord will be the first OnePlus device to offer a front ultra-wide selfie camera and also has the highest resolution selfie camera on any OnePlus device with a 32MP camera. Mr Reddy tells us, "the R&D team worked towards developing software solutions that effectively utilized these camera sensors to their high capacity, thereby helping acquire great quality selfies for larger groups".
"As part of our community co-creation efforts, community members with professional photography skills were also invited to participate in the camera software trials, and their valuable feedback was incorporated by the team, he added."
He stated, his team in India also worked towards creating improved bokeh and nightscape mode quality for the OnePlus Nord's camera, through constant upgrades to the SDK (Software Development Kit). They also worked closely with global teams to create software solutions to enhance image quality and other camera app aspects of the OnePlus Nord. On top, they also worked towards "ensuring that the image processing continued to remain fast and smooth, while achieving and maintaining effective stability results".
He also told us that the OnePlus Nord camera is compatible with over a 100 popular third-party camera apps, which is achieved by the R&D team in India.
OxygenOS
One of the better things about the OnePlus Nord is that it doesn't cut down on features that the premium OnePlus phone have. Mr Reddy told us that features likes Work-Life Balance and Shot on OnePlus app (SOOP) may not be new but they were developed in India and are available across all supported OnePlus devices including the Nord.
The R&D team also developed and optimized a series of other features such as screen capture, longshot video recording feature, "Setup Wizard" feature for the OnePlus Nord.
Display Optimization
Mr Reddy tells that the India team has optimised OnePlus Nord's display performance. They "created a smoother scrolling experience on the device by optimizing rendering lag of GPU". Also, "they developed a better screen-on time experience by implementing ambient display optimizations for an enhanced fingerprint unlocking experience".
This basically means that they've used the same generation in-display fingerprint as on the OnePlus 8 Pro to offer fast unlock speeds and smoother experience.
UI/UX Design
The R&D team in India also led the efforts to develop the UX/UI design for the OnePlus Nord.
"The team led several software design tests for technological feasibility along with the global team in Taipei, as they recreated and ran several tests with each new design format until the most desirable design quality was achieved," says Mr Reddy on UI design.
5G Optimisation
We know that all the new OnePlus phones come with new Qualcomm chipsets with 5G support. Even though it means nothing to India as of now, the India team has worked with Qualcomm to "ensure effective field-testing measures were implemented for the OnePlus Nord devices."
"The team also worked closely with European network operators to test and attain effective 5G network compatibility for OnePlus Nord devices.
The OnePlus R&D team in India directly collaborated with network operators across the globe towards implementing effective VoLTE/VoWiFi/VT service compatibility for the OnePlus Nord devices".
Is there any exclusive software feature for the Indian market?
Mr Ramagopala Reddy says "the OnePlus Nord will breathe the same beloved OxygenOS as OnePlus 8 series. With the same version of OxygenOS running on the 8 series and OnePlus Nord, we look forward to providing users with the premium OnePlus OxygenOS experience".
While there is no new addition specifically for the Nord, what's commendable is that OnePlus has managed to fit all the flagship features to its budget offering, at least on the software front.
OnePlus has emphasised that the OnePlus Nord is being made in India. We asked if India is also manufacturing for other markets, to which the company said, "it will be made only for India as of now".