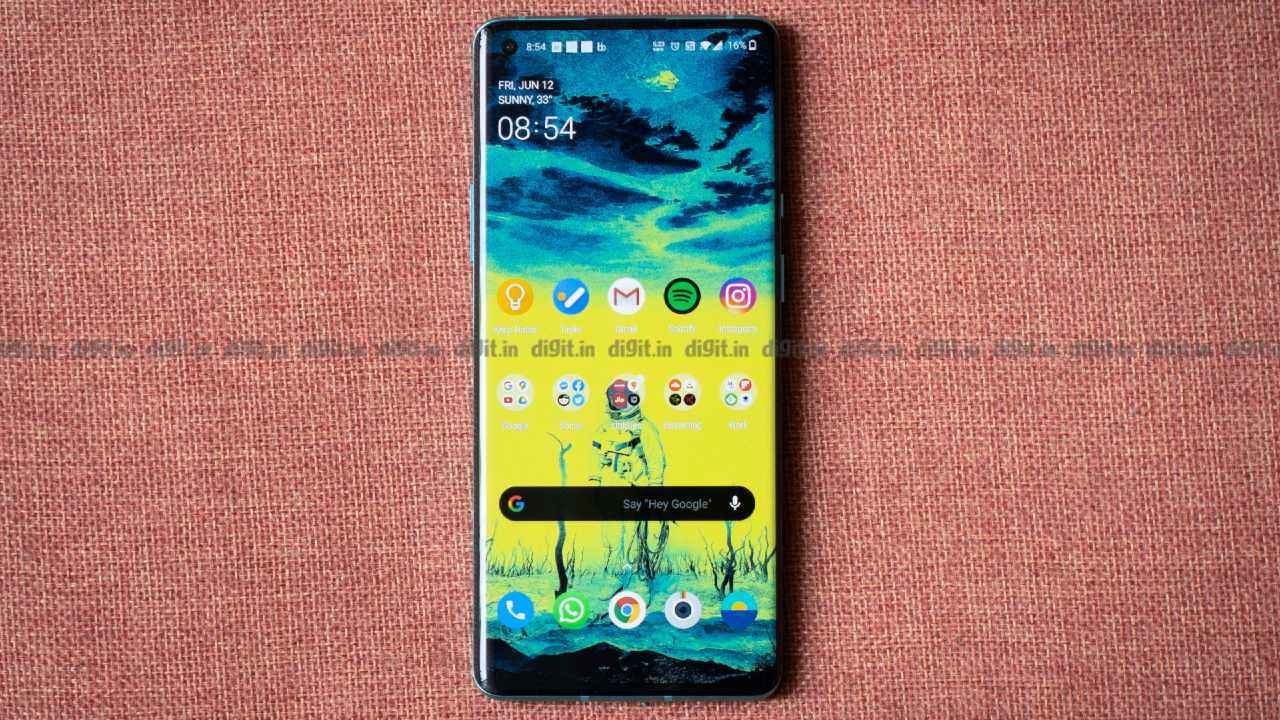 VERDICT:
The OnePlus 8 Pro ticks all the boxes for a premium flagship this time, and if not for an inconsistent camera performance, it would have been at par with the Samsung and Apple flagships. If you can compromise on that and some niggling display issues, the OnePlus 8 Pro gives the slickest experience on Android.
While there have been a handful of Snapdragon 865-powered smartphones, the OnePlus 8 Pro is easily the most anticipated one. It's the company's first true flagship and OnePlus has finally relented to offer things like wireless charging and an official IP rating, apart from the bells and whistles you'd expect from a top of the line premium flagship. After a week of using the phone as a daily driver, the phone is clearly good at what it does, but it's not as flawless as OnePlus claims it to be, especially when you consider other options in this segment. Here's our review of the OnePlus 8 Pro —
OnePlus 8 Pro performance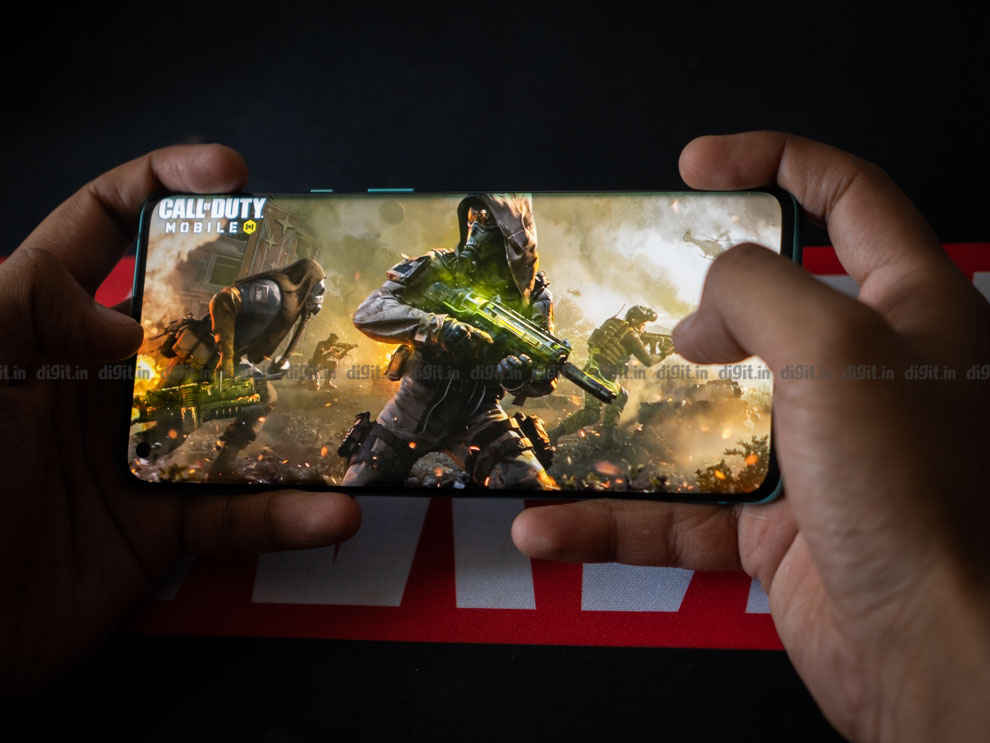 The OnePlus 8 Pro variant we received for review comes with 8GB LPDDR5 RAM and 128GB UFS 3.0 storage. Powering it all is the Snapdragon 865 SoC. Which basically guarantees the 5G part. Yet, despite being a key partner for Qualcomm, OnePlus has interestingly skipped on a lot of features that comes with the chipset by default. That includes features like being able to shoot HDR videos, portrait videos, unlimited slow-motion recording, HDR gaming, 8K videos and a lot more. Then again, OnePlus did include things like live captions, audio zoom when you're zooming in on a video, a 10-bit HDR display and of course, the full suite of 5G support. If you are looking for a flagship that includes more of the Snapdragon 865 features, the Mi 10 and the Realme X50 Pro are good options to consider.
Benchmark analysis
The Qualcomm Snapdragon 865 flagship chipset is the primary driver of performance in this smartphone, combined with a 120Hz display and the OxygenOS 10 software. These three things come together to offer a fast, stable experience which is very much worth the premium you spend for this phone. Yet, it's the same hardware that keeps the OnePlus 8 Pro from achieving the highest scores in benchmark apps —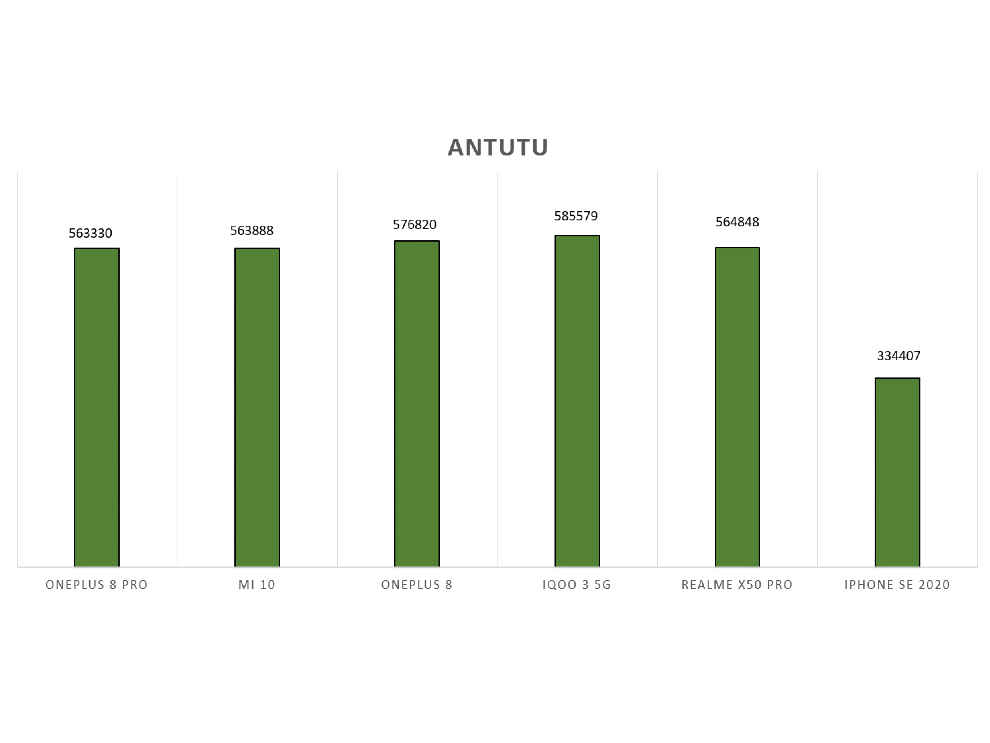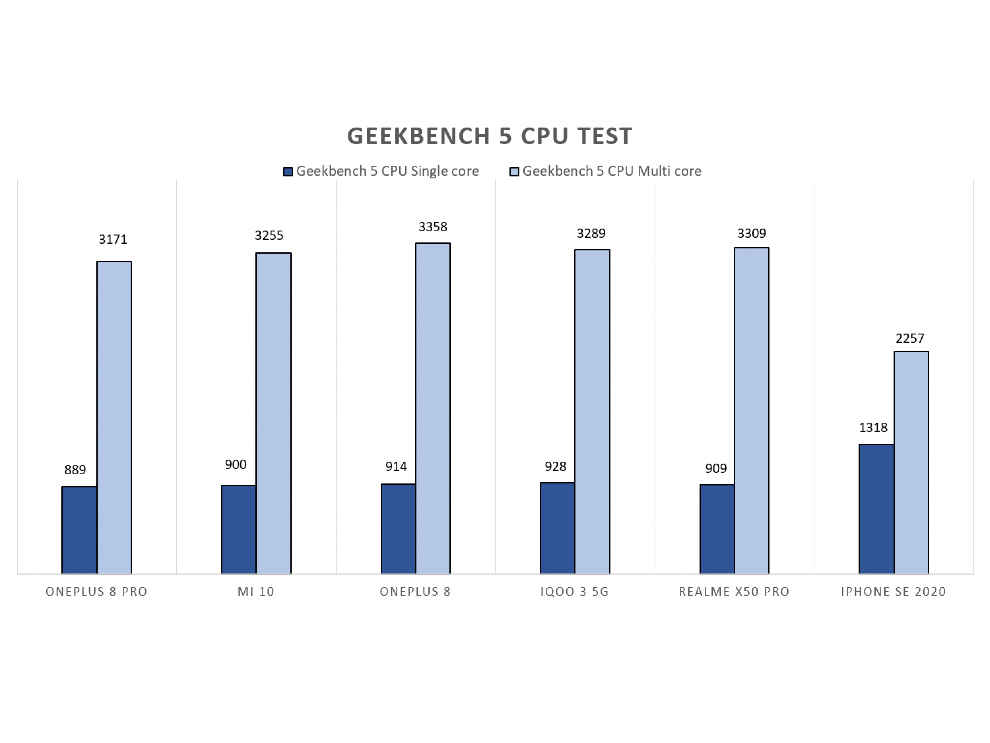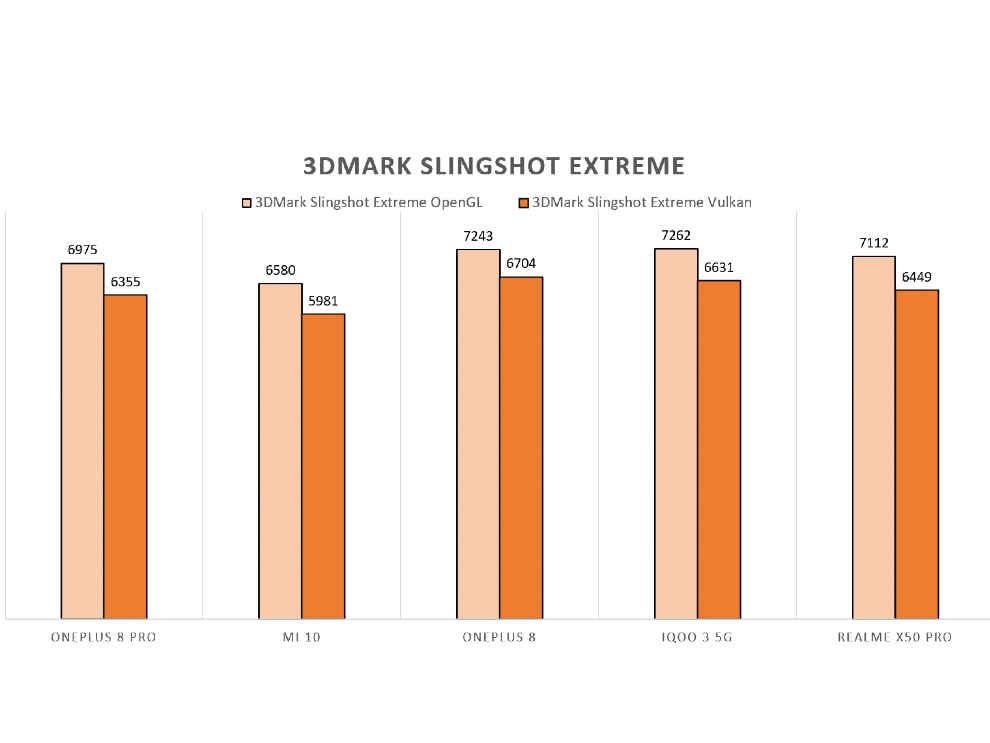 It's surprising to see a Rs 34,999-priced Snapdragon 865-powered smartphone to outshine this year's OnePlus flagship on benchmarks, but that's just what we saw. And it's not just the iQOO 3 5G we're talking. Every single flagship Android phone we've tested this year has beaten the OnePlus 8 Pro on benchmark, although, the difference is perfectly within the margin of variance we expect in scores. Over the OnePlus 7 Pro last year, we saw around 15-18% boost in performance, which is good enough since there's no app or game that's specially built for this chipset, neither does it improve the experience in a noticeable way, as compared to the OnePlus 7T Pro that launched last year.
Real world usage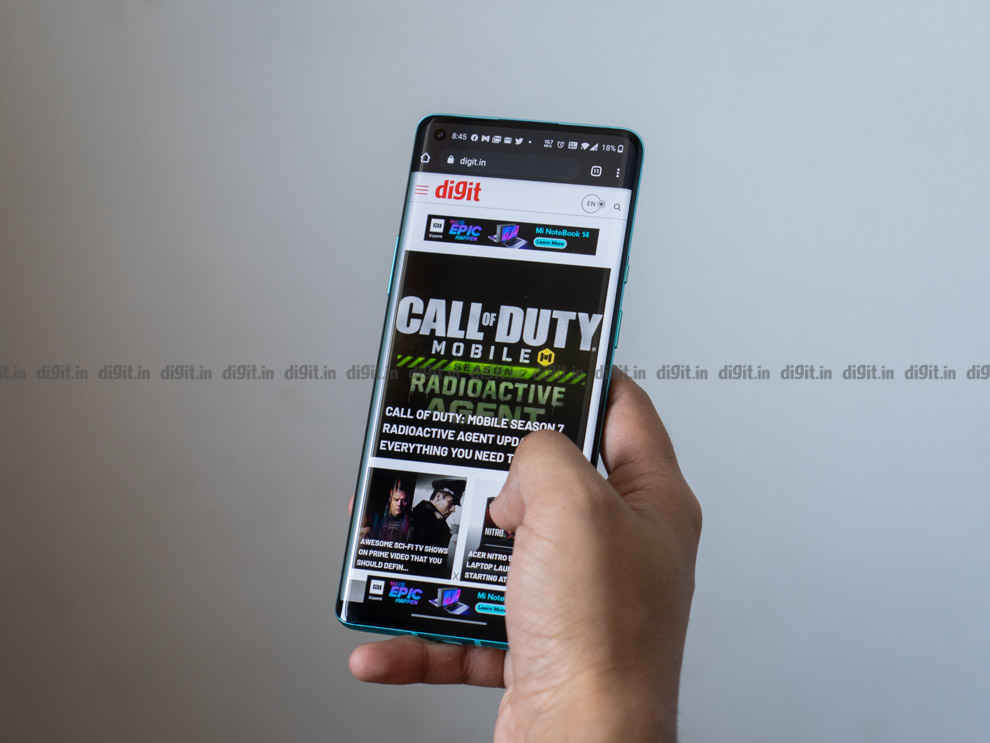 What does improve the experience is the 120Hz refresh rate on the phone. It feels far too smooth when compared against last year's OnePlus 7 Pro, which again felt the smoothest back when it launched. The in-display fingerprint sensor is fast and accurate enough to unlock the phone in the first attempt, but more often I found the face unlock engaging even before my finger was scanned. A single scroll can browse past a lot more elements on the screen without looking stuttering and blurring. The haptic feedback is also strong and concentrated and typing on this phone is slightly better than the other Snapdragon 865-flagships. The UI also feels far more responsive, and thanks to the gesture navigation, switching between apps takes less than a second. However, there are chinks in this otherwise powerful armour.
The OnePlus 8 Pro kept freezing for a few seconds every time my Instagram Stories feed would encounter a video, and sometimes even when I was scrolling down a recipe online. Unfreezing required a quick lock-unlock, but the issue persists even as I am writing the review. Nevertheless, we've reached out to OnePlus about it, and they have acknowledged it. So safe to say, a patch is incoming.
The phone also heated up quite fast when used outdoors. I was out taking camera samples in a hot afternoon in Delhi and the phone heated to well over 50 degrees prompting it to issue a temperature warning. It didn't shut down though, and quickly gave me a 'temperature has been restored' message right after I entered my building. In comparison, I have been taking samples from all other flagship Android phones this year out in the afternoon and this is really the first time I came across the phone heating just by using the camera out in the open. Can this be fixed with a software update? Unlikely.
Gaming performance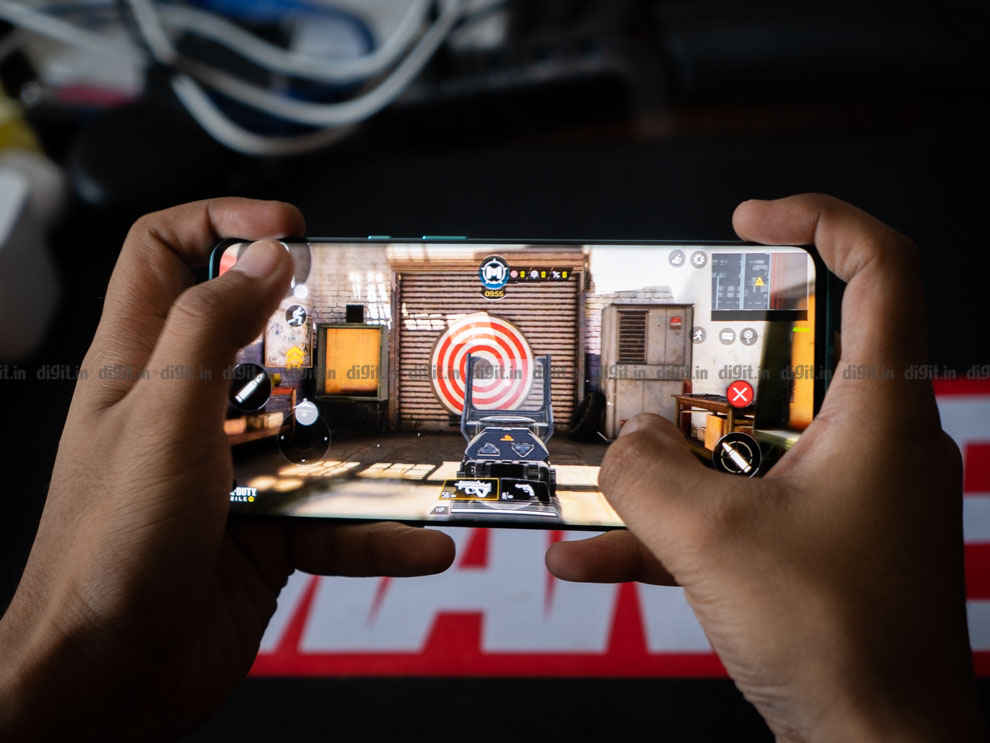 Thankfully, I never saw the overheating sign while gaming. The OnePlus 8 Pro responds really well to games, even when you are not using the Fnatic Mode that's tuned to improve performance and keep away distractions. Yet, despite all the games we played, nothing really made the most of the high refresh rate display to run at 120FPS. But the nicely tuned display did deliver some fantastic visuals regardless. Except for Fortnite which ran at 90FPS but at low graphics, everything else was clocked to 60 FPS. Unfortunately, Fortnite didn't allow us to clock performance using GameBench as it doesn't support Android's Developer Mode and USB Debugging.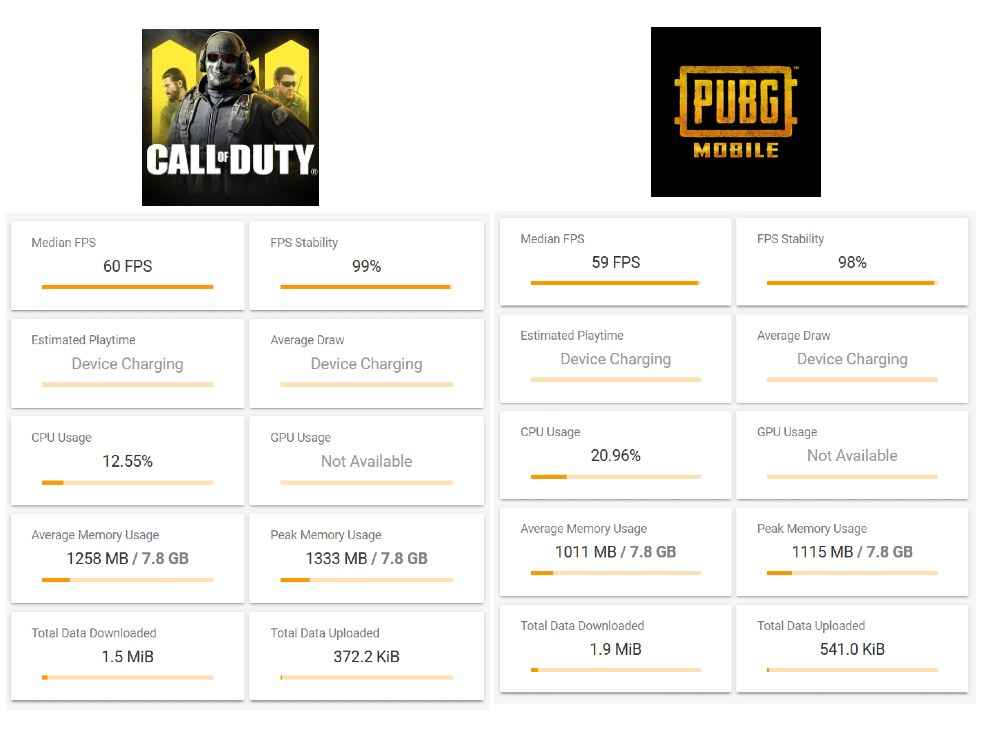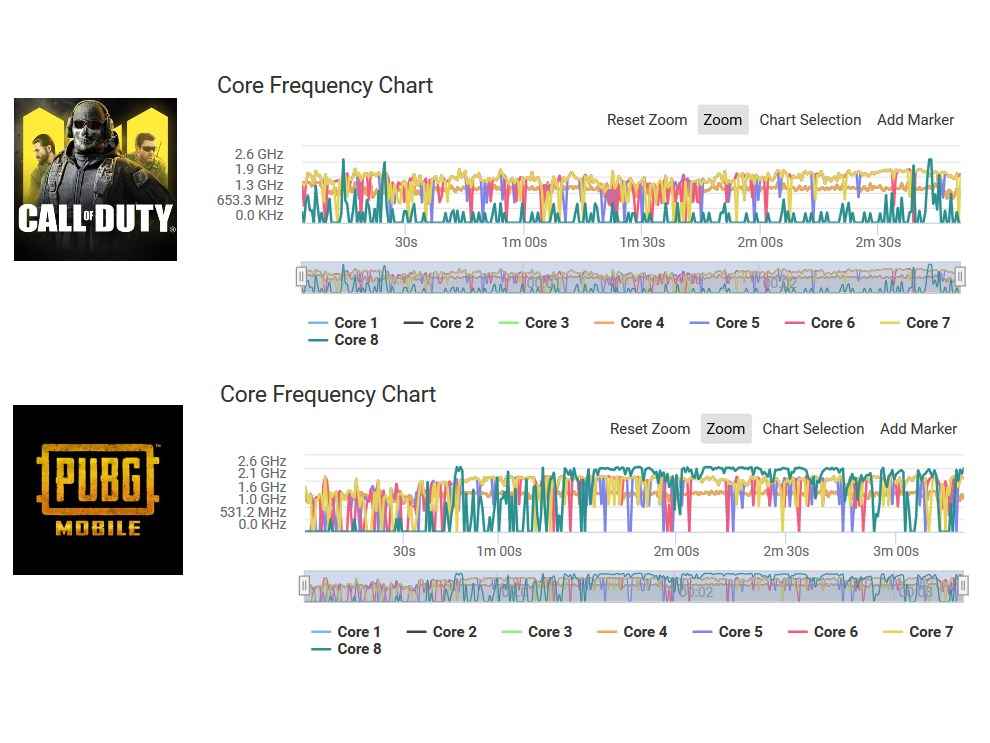 CPU frequency distribution while gaming on the OnePlus 8 Pro
We did play our usual rounds of COD: Mobile and PUBG Mobile. The former clocked a stable 60 FPS with 99% stability while the latter delivered 59 FPS at 98% stability. The numbers are good enough for smooth gameplay. The touch response is good for a quick scope using a sniper on COD: Mobile's multiplayer. The 2.86GHz prime core was regularly engaged while playing PUBG Mobile (despite which it couldn't achieve 100% stability) while the CPU usage was around 30% at its peak. On COD: Mobile, the prime core hit 2.6GHz only twice and that too when my player died and had to respawn. There's definitely room for improvement here, and OnePlus can do it with further tuning in a future update.
Having said that, OnePlus devices have been popular enough among gamers for the company to seriously consider allowing more granular tuning of the CPU and GPU that we have seen on phones like the Asus ROG Phone II.
Software performance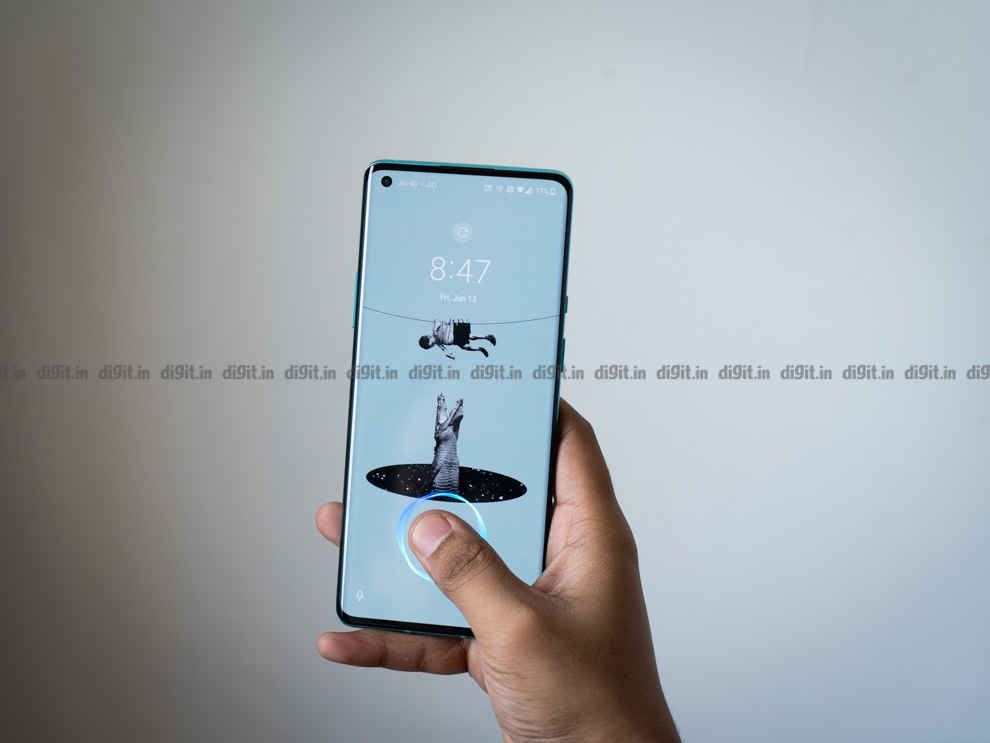 I was using the Mi 10 before I started to review the OnePlus 8 Pro, and it's really the OxygenOS 10 UI that sets the phone apart from all other Android smartphones. It's just as slick and fast as stock Android, but comes with a lot more features. In front of skins like MIUI and RealmeUI, OxygenOS is far more refined and it just blends in with your life. There are no ads or bloatware that distracted me from the task at hand. And the UI elements, combined with the high refresh rate of the display feels far more responsive than anything else I've reviewed this year. The good thing is, OnePlus emulates the same experience on the OnePlus 8 and even the older OnePlus phones that are still receiving regular updates with new features every 1-2 months.
I've also come to realise that using a OnePlus right when it launches will feel like a work in progress. The company has a penchant of using software builds riddled with bugs at launch, and there are a handful of them in the OxygenOS 10.5 version my unit came loaded with. The dark mode would invert colours of black and white pictures, especially on WhatsApp, while the live wallpaper app I was using (Metropolis. You guys should try it) had to reload the wallpaper after I would use an app or play a game for a long time. There's also no always-on display. We're at the cutting edge of AMOLED display technology here, but OnePlus still hasn't figured out how to make an always-on display work. Remember, it used to be there until one random update took it away. And it never came back. The phone still shows incoming notifications discreetly on the screen, but you will have to pick it up or tap twice on the panel to surface it. But I did like the Google Assistant ambient mode the phone goes into when charging. It's hella useful with all the information I need, right on the lockscreen.
OnePlus 8 Pro camera performance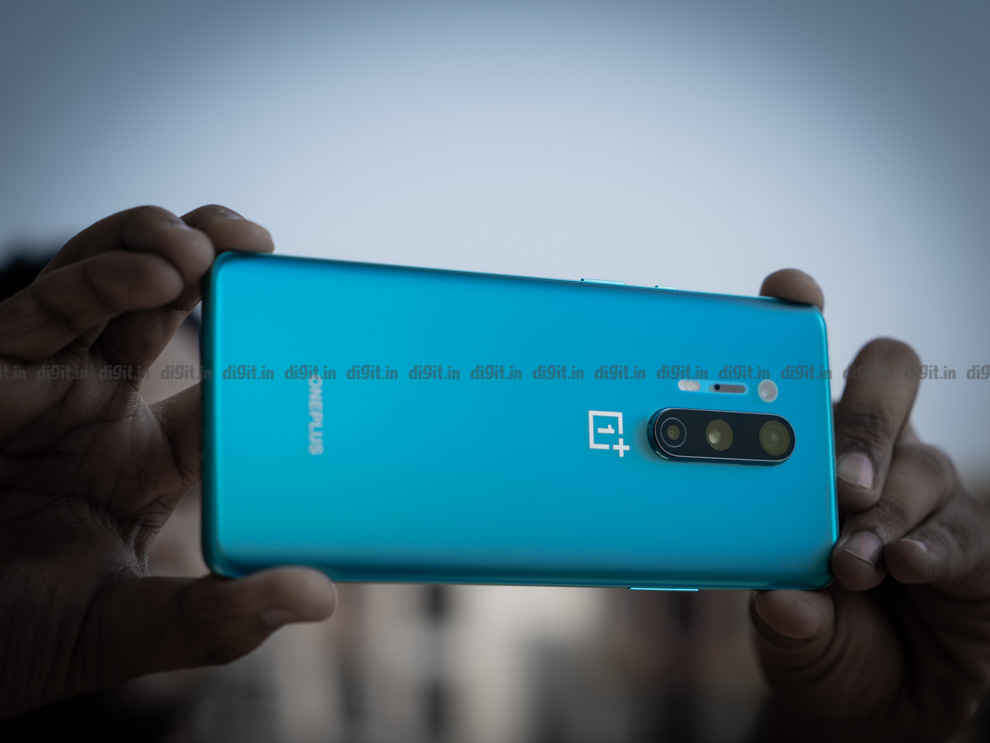 The OnePlus 8 Pro features not one, but two 48MP cameras this time in a quad camera stack. There's a primary 1/1.3" 48MP Sony IMX689 sensor that's slightly larger than the 1/2" footprint of the previous generation. Then there's another 1/2" 48MP IMX586 that's used in the ultrawide lens which is what sets this phone apart from others in this segment. The quad camera stack also includes an 8MP telephoto lens with 3X hybrid zoom and a colour filter lens which was defunct in our review unit owing to the ongoing controversies around how it can see through plastic, and even clothes. What was OnePlus even thinking?
During the course of using the phone, I was mostly staying indoors and the most of the outdoor samples you will see in this review are a result of quick grocery runs or taken while I was out walking my dog. But it still gave us a good idea as to how this flagship camera performs. We have uploaded these photos to our Flickr gallery in their original resolution. The samples below have been resized for the web.
48MP Primary camera with f/1.78 aperture and OIS
Among all other OnePlus cameras we have tested over the years, this one gets the closest to beating the premium flagships in terms of the details and sharpness it produces when the light is optimum. Tricky situations don't perturb the camera all that much either and we managed a few good shots to show for it. The dynamic range is also quite good with photos balancing out the highlights and shadows to appear far more natural, than say the saturated output from the 108MP camera on the Mi 10. Samples below —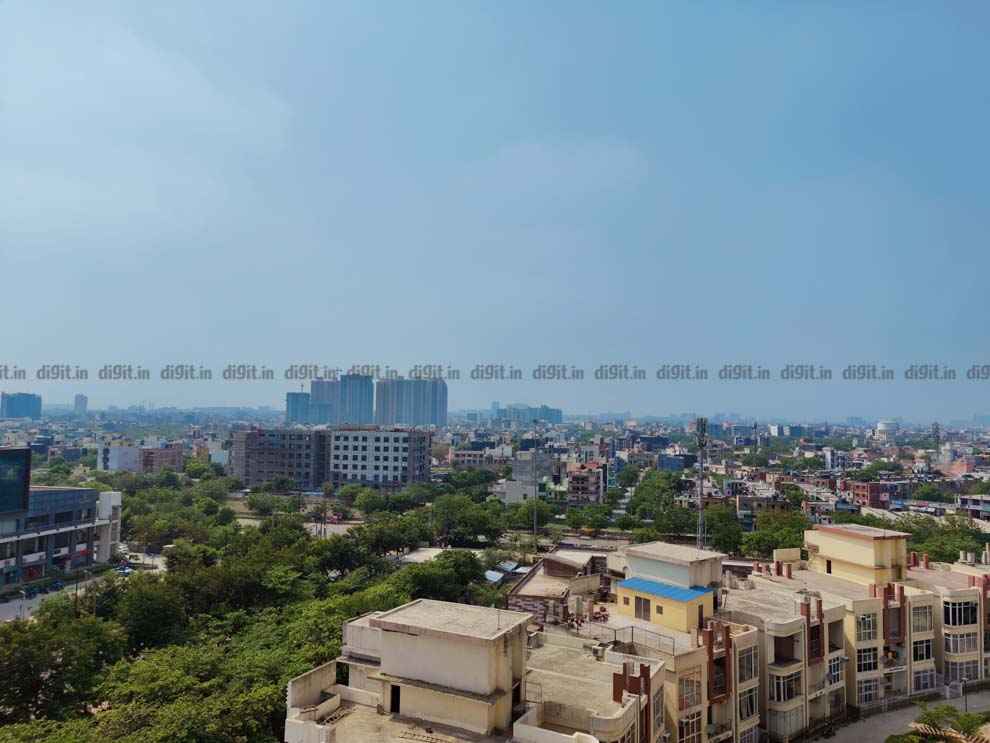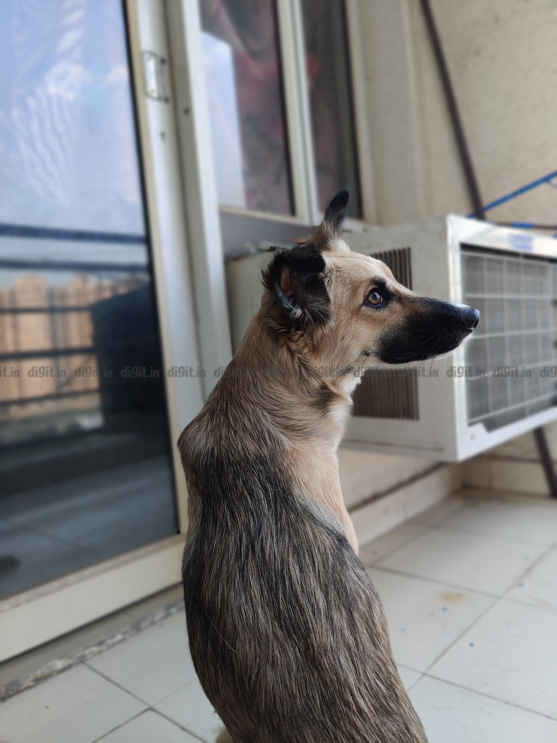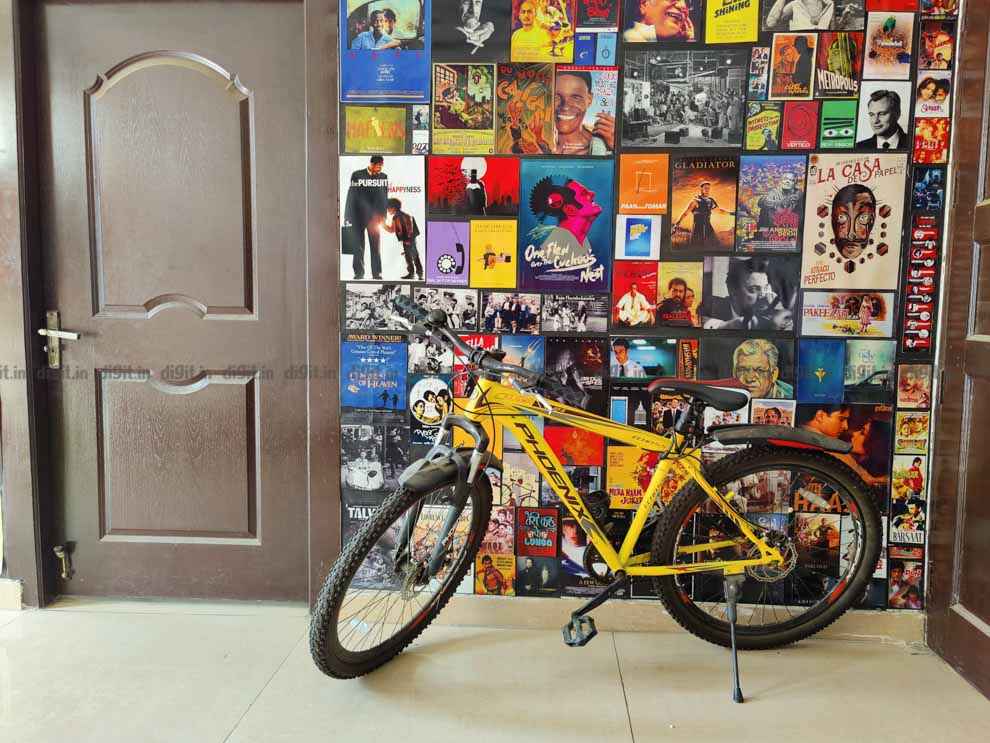 What did irk me was a tendency for the camera to highlight blue tones a lot more in the photos, and in some cases, noisy details, especially for indoor shots. The camera also has a smaller plane of focus which became apparent when I was trying to take photos of my culinary adventures, but it's not the first time I've seen this issue. It's present in almost all large-format high-res camera sensors, and there are reasons to believe that this is an inherent issue of the large sensor size and the lens arrangement inside the phone. Here's an example —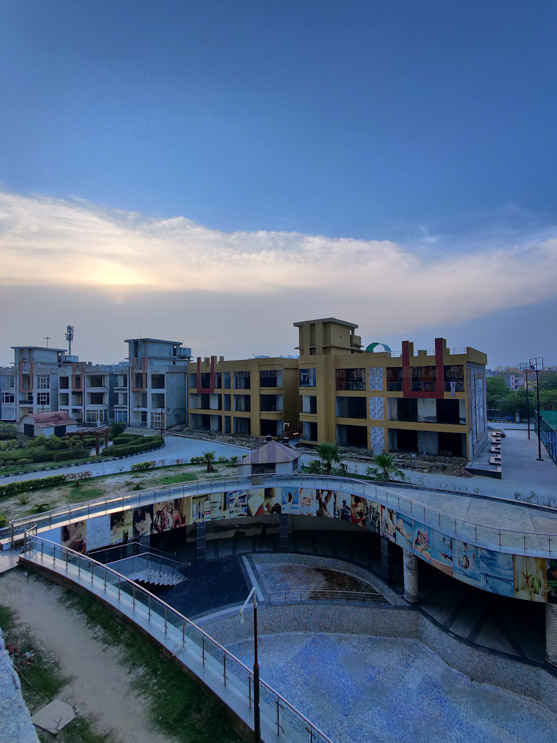 Excessive blue tones is an issue that needs to be addressed.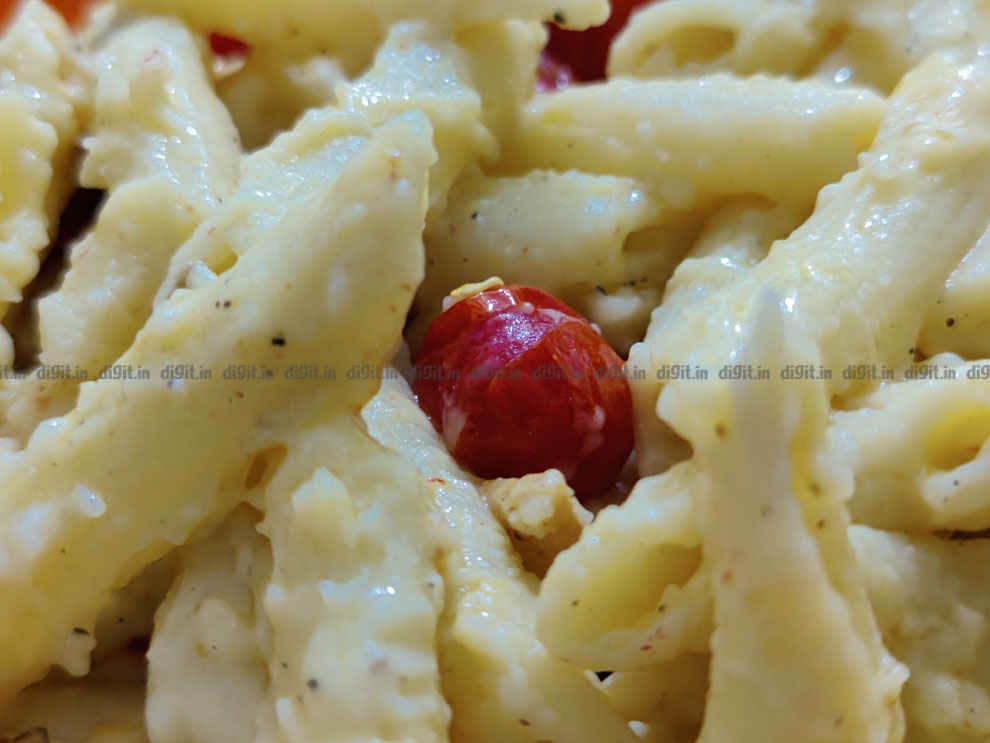 The area of focus is also quite small, causing issues in taking close-ups
Videos from the primary 48MP camera aren't all that good, especially when you compare against the regular OnePlus 8 and the Mi 10. It takes horribly long to focus on a subject up close and even when you do, it will drop the focus mid-way into the shoot and never recover until you start all over again. It's a frustrating experience, and it happens at both 1080p and 4K resolution with 60 FPS output. The OIS is good enough for stability but the steady mode was what I used to take a stable video from an e-rickshaw I rode recently.
48MP Ultrawide camera with f/2.2 aperture and 119-degrees FOV.
Throughout last year when these high-res sensors kept coming on smartphones cheap and expensive, I wondered what it would take to get the same amount of details from the ultrawide lens. The iPhone 11 series proved it doesn't have to be treated as a step-child, but the OnePlus 8 Pro made it at par with the primary camera. As a result, you'll get the best results from this ultrawide lens than from any other Android flagship right now. The 48 MP camera also delivers the best dynamic range in the wide-angle shots, among its peers and this is certainly a welcome addition. Samples below —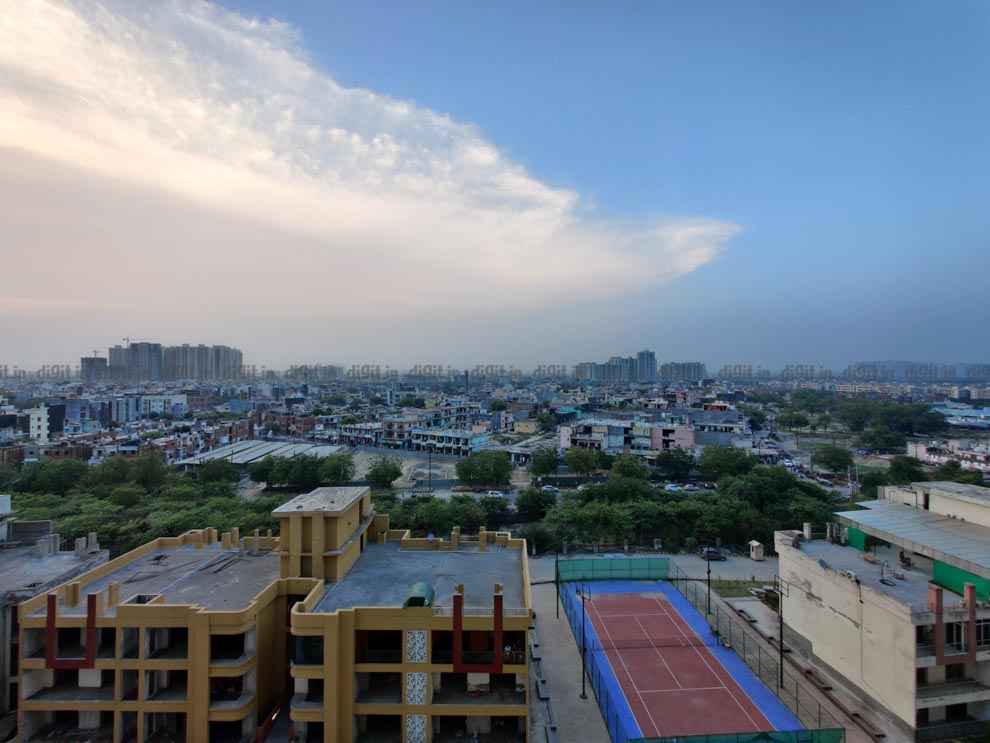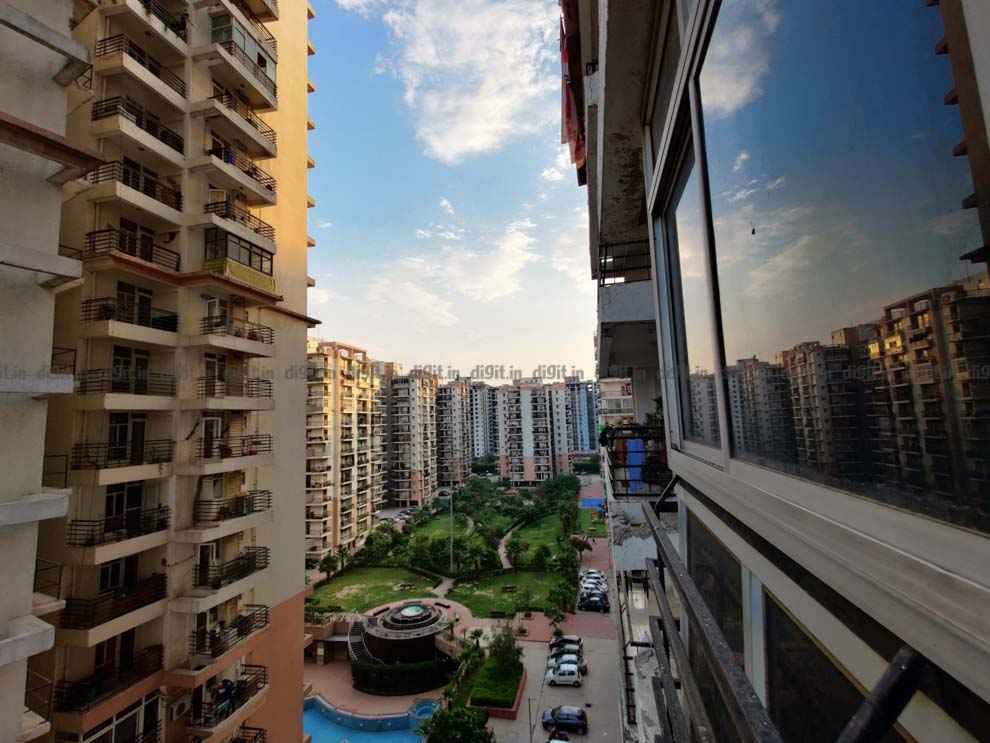 Surprisingly, the 48MP ultrawide lens is better at maintaining focus of a close-up object while taking videos than the primary camera. And if not for the smaller aperture which makes it unusable for videos when the light is low, this is what should have been the primary camera for videos.
8MP Telephoto lens with 3X hybrid zoom and 20X digital zoom
The telephoto lens cannot keep up with the level of details you get from the other two cameras. OnePlus combines optical and digital zoom to let you zoom 3X, but details often look broken and full of noise. It lacks the sharpness you get from the other two lenses, and frankly, I used it much lesser than the primary and ultrawide lens. It's also slightly slower in shutter response, but that's more or less expected from a telephoto camera.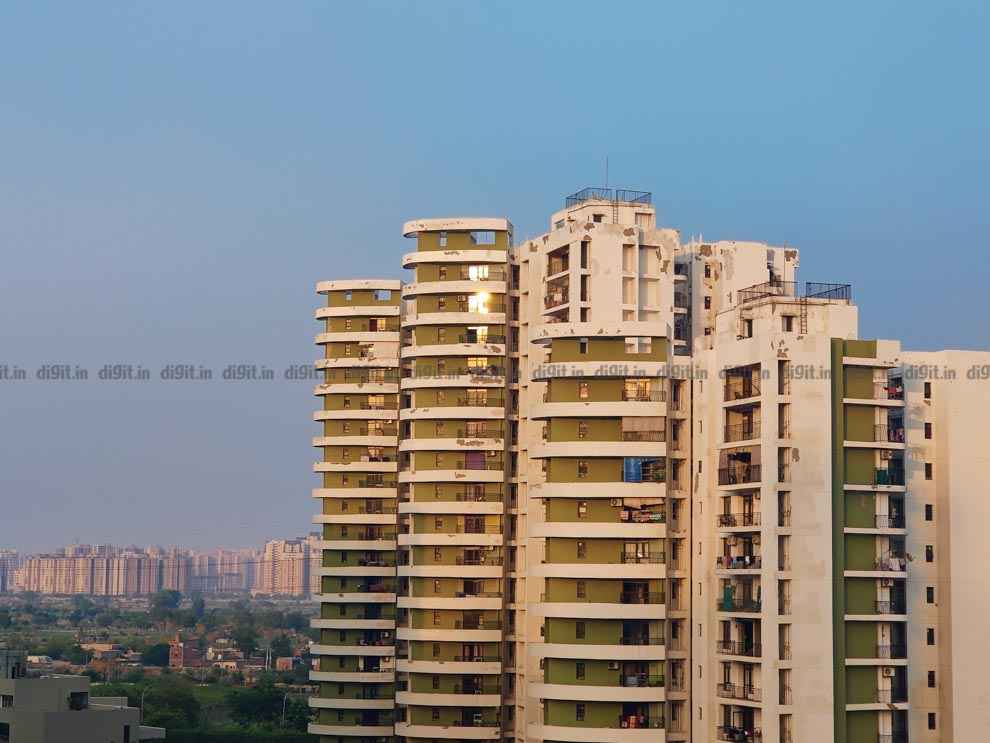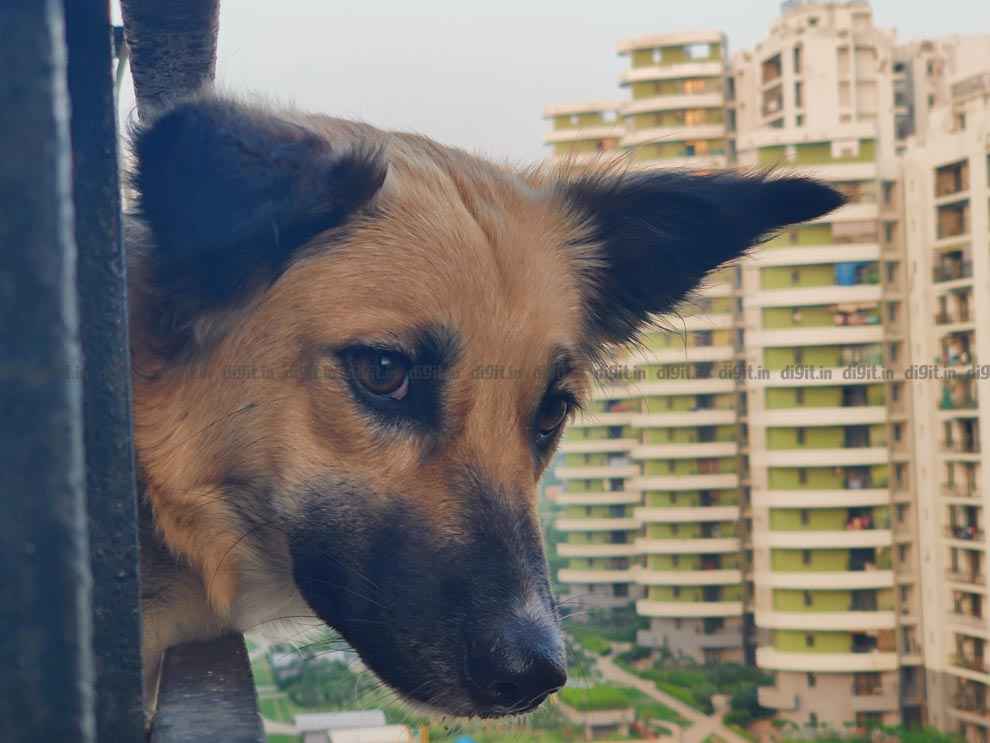 Night Mode
OnePlus claims it is using new algorithms for the Nightscape mode for low light photos. But the quality of images you get mostly is the same we saw in the OnePlus 7T Pro with no dramatic improvement. What has improved is the speed at which the phone shoots a burst of photos at varied exposure, and I'd go out on a limb and say the processing is also a bit faster. But still not necessarily better.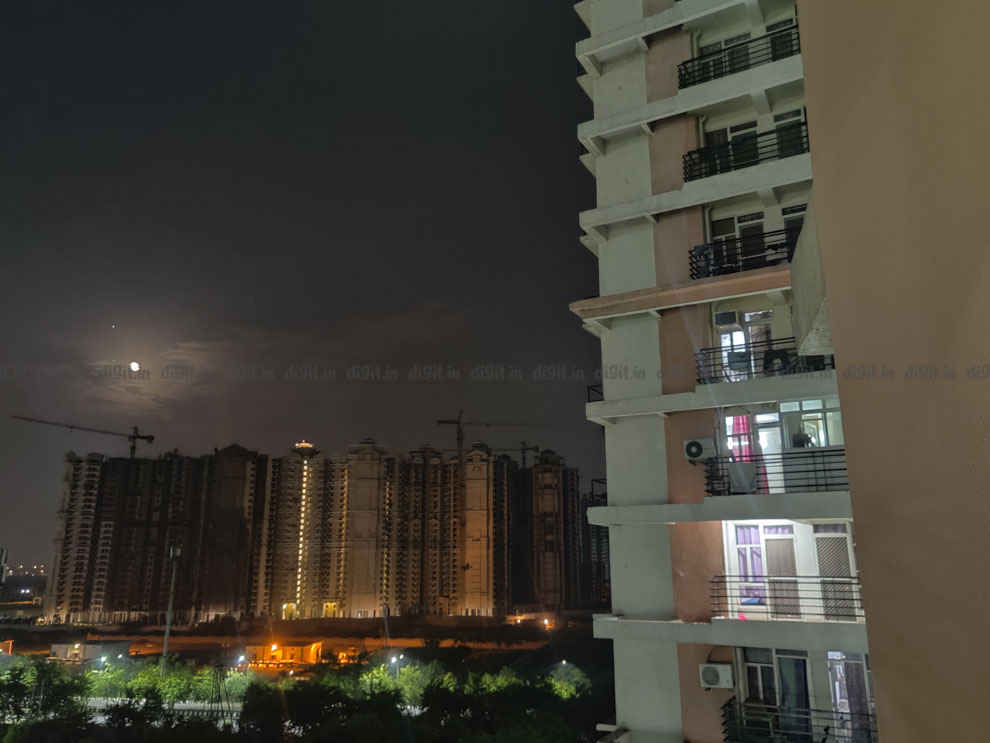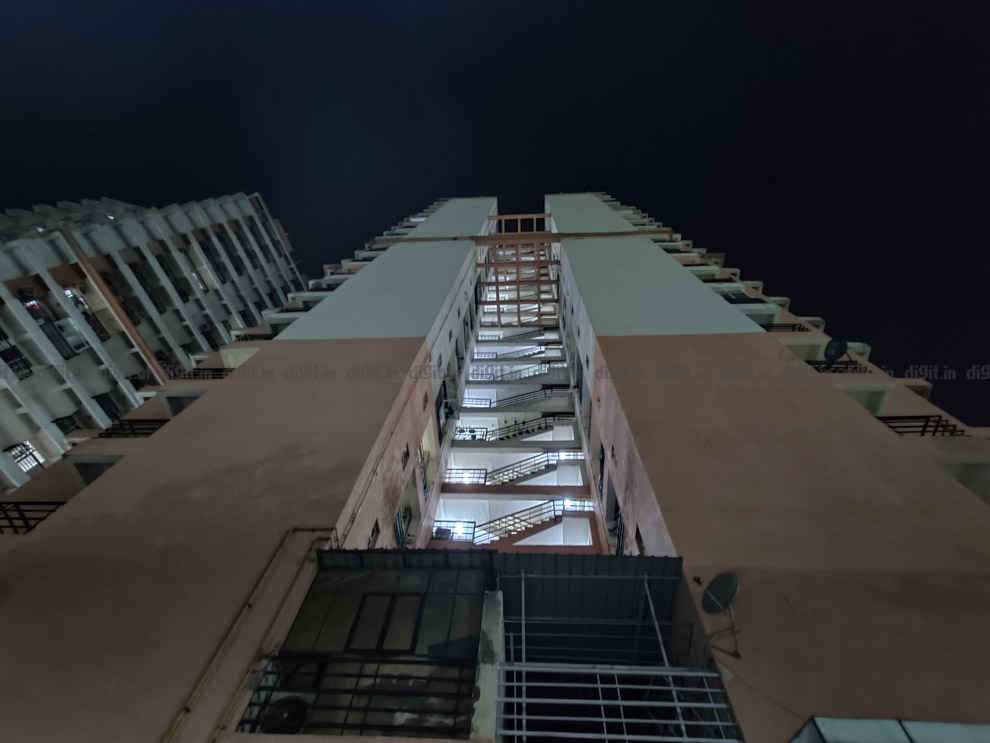 16MP Selfie Camera
Being not much of a selfie camera user, I only take a few of them for the review. And it did come out good, with my face looking natural by default. There's an option to smoothen the details as well. The selfie camera can also take lowlight shots using the Nightscape algorithm, and can shoot 4K videos at 60 FPS. You also get a slow-fie option.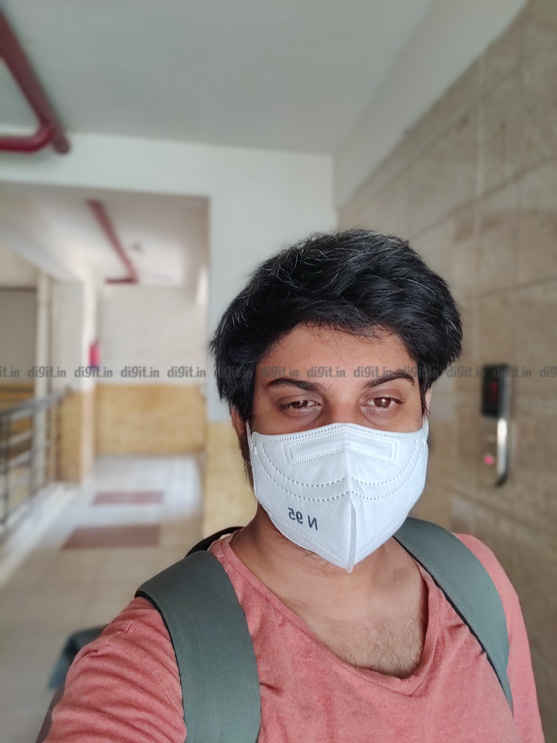 OnePlus 8 Pro Battery Life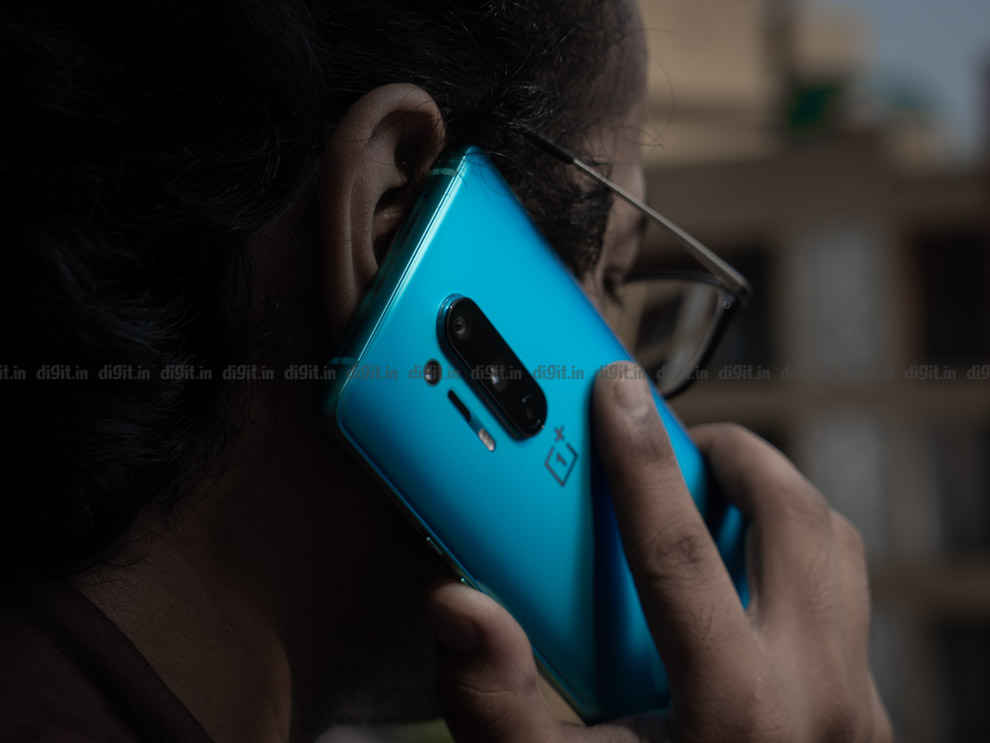 I used the OnePlus 8 Pro for about a week as my primary device and the battery life is just about okay. If I am a little frugal in my usage, it can easily last a day. But on days where I'm on my phone all the time, the screen times range around 4-5 hours before it needs a quick refill, at the QHD+ 120Hz setting. It was 4 hours 30 minutes on the first day I set up the phone, downloading and installing all my apps, and restoring my WhatsApp data from the Mi 10 I was using previously. After that, with rounds of benchmarking, using the camera, gaming, back and forth texting and replying to emails, the phone lasted a good 6-7 hours.
You can lower the display quality to extend the battery, which is what I'd suggest when you can't be near a charging point throughout the day. Watching 30 minutes of HDR content on Netflix drains the battery by around 6 per cent while 15 minutes of COD: Mobile drained the battery by around 5 per cent.
OnePlus 8 Pro design and display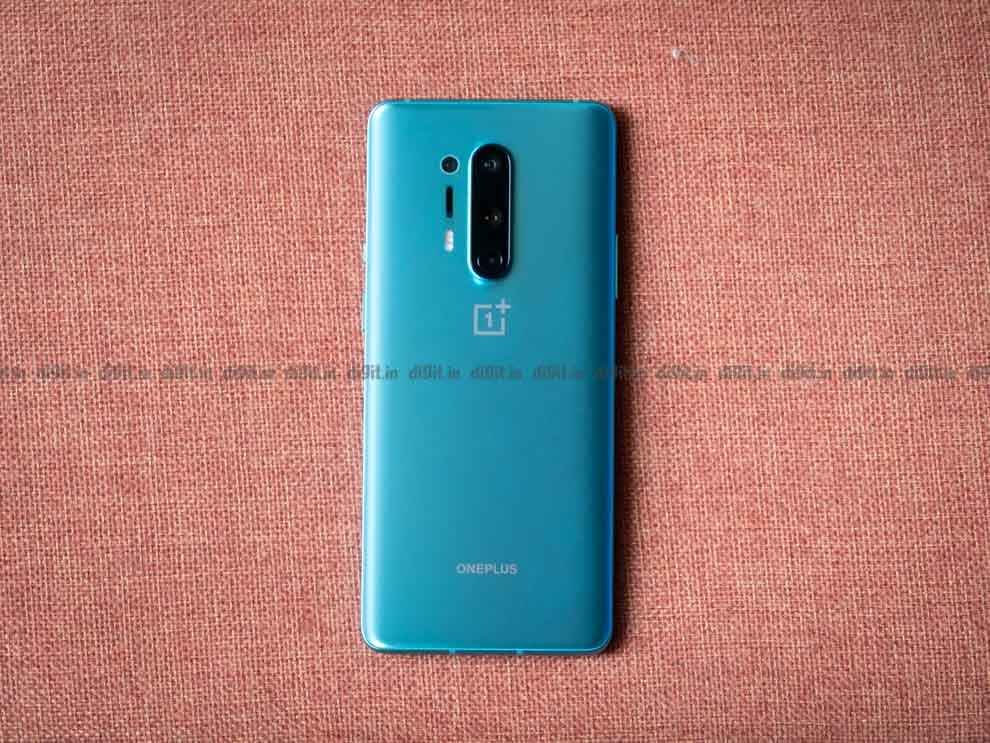 The OnePlus 8 Pro looks and feels like the premium flagship it claims to be. And OnePlus has finally included an official ingress rating for the phone. It is IP68 rated but it doesn't cover water damage under warranty. However, it can easily survive a tumble in the sink or heavy rain. OnePlus has also included another much desired feature – Wireless charging. That too at an unheard of 30W speed, which requires the Warp 30 Wireless Charger sold separately. We didn't get the chance to test it out yet. The variant we received was the Glacier Green colour, and on this, the company has given a matte finish which reminds me of the Pearl White variant of the OnePlus 6. It's much slimmer and lighter than before now that the pop-up mechanism is replaced by a punch-hole camera on the display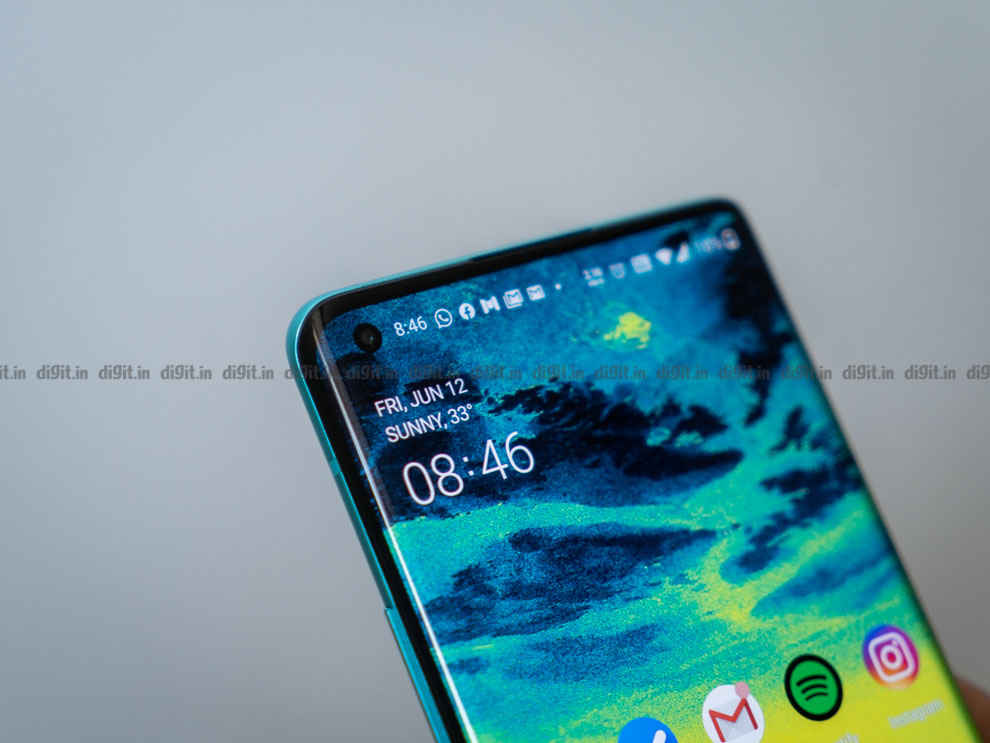 The 6.78-inch QHD+ AMOLED display covers 90% of the body with very thin bezels on the top and bottom edge. On the side, the screen curves sharper than before, and while I admire the aesthetic, it actually hinders the display experience. There's significant discolouration around the edges and that becomes apparent in the camera app, or when you're watching a movie. The colours on the curved parts look different from the flat area. It took me a while to look past that. The panel also has a slightly warmer tinge owing to the DCI-P3 colour space it uses by default. Also the peak brightness only hit 786 lux in our light meter, which is far lower than what we saw on the regular OnePlus 8 and even on the Mi 10. We clocked upwards of 900 lux on them. The minimum brightness is still the same at 6 lux and I did feel my eyes strained while using it before bed.
OnePlus 8 Pro bottomline
The OnePlus 8 Pro ticks all the boxes for a premium flagship this time, and if not for an inconsistent camera performance, it would have been at par with the Samsung and Apple flagships. And that sort of breaks the deal for me because I need a camera that can take photos and videos with consistency for the content we produce on YouTube and Instagram. So if that's not something you have to deal with, the OnePlus 8 Pro is the easier option to choose between the premium flagships available right now. There's also the OnePlus 8 which works just as well sans the wireless charging, water resistance, 120Hz at QHD+ display, and a high-res wide-angle camera, which should be the primary reasons to buy this instead of the regular OnePlus 8.