Amid a lot of rumours about the 2019 iPhones, MacRumors has published some information about the 2020 iPhones that may compel you to skip buying this year's Apple smartphones. According to the tech news website, 2020 iPhones will have a lot of significant changes, which include 5G support and 3D sensing via the rear camera system. It also claims that Apple will bring back the Touch ID in a new avatar, that is, an acoustic fingerprint technology that could allow for full-screen Touch ID.
As far as the display is concerned, Apple may equip all of its iPhones with OLED panels in 2020. While there is no information on how many models Apple will launch in 2020, reports suggest, there will be a potential "iPhone SE 2" with iPhone 8 internals. Only a few sources confirmed the development to the publication, hence, there is no surety on the launch.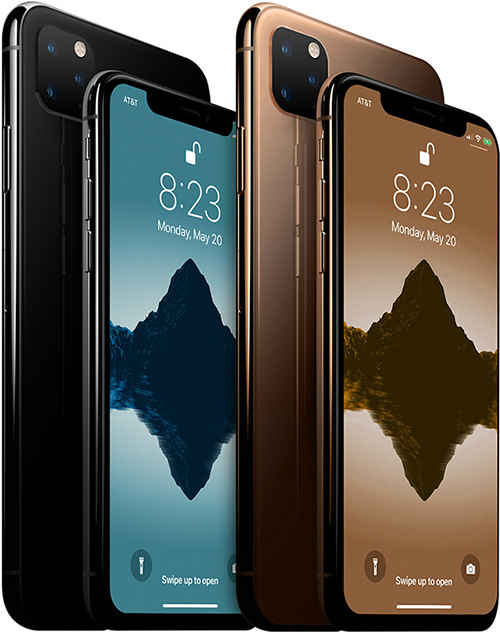 MacRumors also provide some information about the 2019 iPhones. Apple currently uses Samsung displays in its iPhones sporting an OLED panel. The report says that the Cupertino-based company could rope-in LG as its secondary supplier of OLED displays for 2019 iPhones, with a 10-30 percent split of orders with Samsung. It also says that 3D Touch will be eliminated in all 2019 iPhones, possibly signalling a Haptic Touch expansion.
On the affordable iPhone XR, the report says that the next-generation of the iPhone XR will have 4GB of RAM, up from 3GB of the current devices. The production of the trio of the 2019 iPhones is expected to ramp up in the July-August timeframe. Recently, 11 SKU variants of the new iPhones have appeared on the Eurasian database, which lists all devices featuring encryption technology. The 2019 iPhones are expected to be announced in September with a redesigned mute toggle that looks exactly like the one found on iPads.