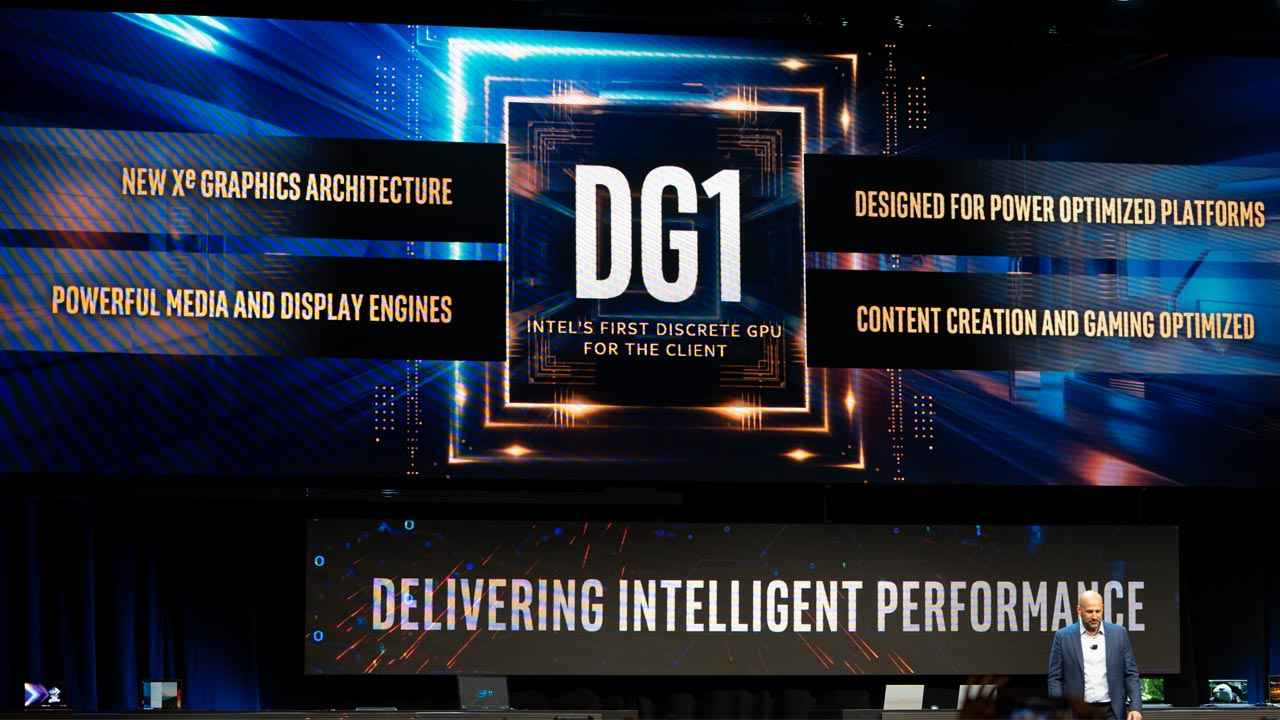 HIGHLIGHTS
Intel's Tiger Lake to come with Xe iGPU.

Xe iGPU benchmarks reveal significant performance gains.

Tiger Lake-based machines were expected to be released later this year.
Earlier this year at the Consumer Electronics Show (CES) in Las Vegas, Intel spoke heavily about Xe, its homegrown graphics architecture. Alongside that, Intel's keynote also included heavy mention of Tiger Lake, the architecture that would be made available "later in 2020." Well, it seems that we may finally start seeing something substantial develop in that area after all. Notebook Check has gotten their hands on the 3DMark Fire Strike benchmark results for Tiger Lake's Gen12 Xe iGPU, and it looks very interesting.
The benchmarks are for a Tiger Lake Intel Core i3 processor with the Xe iGPU. It is expected that the Xe iGPU would come with 48, 80 and 96 execution units, paired with the Intel Core i3, Core i5 and Core i7. All the CPUs are expected to sport a 15W TDP, with one Core i7 SKU being a 28W TDP part. IF you don't care for all the numbers, here's the interesting part of this entire story; the 15W Core i3 Tiger Lake processor with 48 execution units on the GPU outperforms the Intel Core i7 with Iris Plus with 67 execution units. The Core i5 and Core i7 Tiger Lake parts score even higher, painting a very promising picture as far as onboard graphics performance is concerned.
Intel has for the longest time lagged behind AMD when it came to integrated GPU performance. With Tiger Lake, that could very well change. At CES, we got to experience gaming on a Tiger Lake-based laptop with nothing but the onboard Intel Xe iGPU. The experience was fairly smooth, even with the laptop set to mirror the output to a big LCD. While we were not given any details about the processor, its core count or the memory on the iGPU, it was still impressive to see Overwatch run in FullHD off of an integrated GPU.
While Intel may be catching up to AMD in terms of the onboard graphics, but when it comes to pure CPU performance, Team Blue has its work cut out for itself. The new Zen 2 based Renoir CPUs have been outperforming Intel's parts with a notable margin. Either way, this year is bound to be exciting for those looking to buy a laptop, regardless of whether it's a thin and light or a gaming laptop.