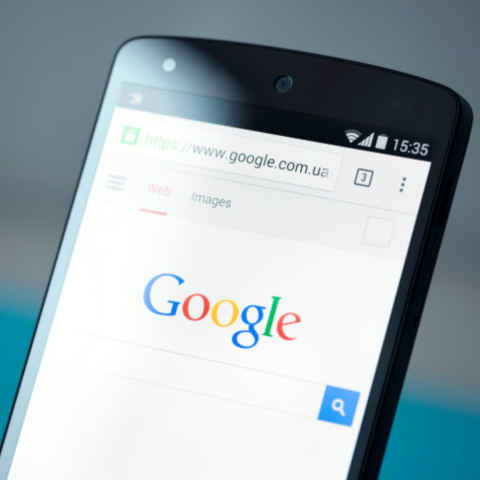 HIGHLIGHTS
India now has 400 million internet users, says Google

There are 350 million connected smartphone in the country.

An average Indian user consumed an average of 8GB mobile data per month.
In 2018, internet penetration in India accelerated "like never before," reaching an average of 40 million new users every year, Google said in its annual "Year in Search – India" report. Thanks to low-cost smartphones and affordable data packages, there are 400 million Indian consumers that are now online. The report also notes that there are 350 million connected smartphone users in the country, and they are consuming an average of 8GB mobile data per month, which is on par with the levels of developed markets.
Google says that the searches in non-metros are growing faster than the metros through smartphones. "Consumers in non-metros are searching for products related to international travel destinations, beauty, and life insurance more frequently than their counterparts in the metros. They are no longer restricted by the lack of information or access to technology," the report said. This is facilitated by Indic languages and voice search in the country. India saw 270 percent growth on year-over-year basis in voice searches.
According to the report, online video is becoming the go-to way consumers are now gathering information and make purchase decisions. "There is growing interest in audio-visual content across verticals, as watchtime on mobile phones rises rapidly. About 1/3rd of all searches for online video are entertainment related, and categories like lifestyle, education and business have shown 1.5x – 3x growth in the last two years. Online video audience in India is expected to grow to 500 million by 2020," Google said in the report.
When it comes to technology, over 70 percent of all smartphones-related searches come from India. Interestingly, Google has seen 2x increase in Hindi queries related to laptops and PCs, and witnessed a 2.3x jump in Hindi queries about smartphones and mobile phones. YouTube has come out to be an important medium for tech product research. The watch time for Consumer Electronics videos in India doubled year-over-year in 2018, and Unboxing related searches saw 163 percent growth in 2018.
Gaming is also going big in the Indian market with 78 percent growth in gaming laptop queries, and a 2x jump in mobile gaming searches. Google says that the industry is likely to hit $1billion by 2021 at a CAGR of 28 percent, and add 190 million gamers in two years.
Google notes that Artificial Intelligence (AI) and Machine Learning (ML) are assisting businesses in enhancing customer experience and improve return of investment (ROI). "AI and Machine Learning are helping businesses simplify processes and improve efficiency. Brands across various categories, such as CPG and travel, have started integrating voice assistants with their customer service to help customers," the report said. Google has seen a7x increase in number of active users for Assistant in India.