WhatsApp has rolled out an update for the app's Android version that allows consecutive playback of audio messages received in a chat. The Android update version 2.19.150 brings this support and now both the OS platforms have this capability. The support on iOS was rolled out in October 2018 with version 2.18.10022. The first mention of this feature was in March when WABetainfo reported that the instant messaging app would release the update later in the year.
This may not be a big update for many of us but it will certainly save the hassle of tapping the 'Play' button over and over again to listen to a string of voice messages. You just have to tap on the first message received and others will automatically play by themselves. It should be noted that if a users sends an audio message, a text message and again an audio message, then the two audio files will not be played one after the other.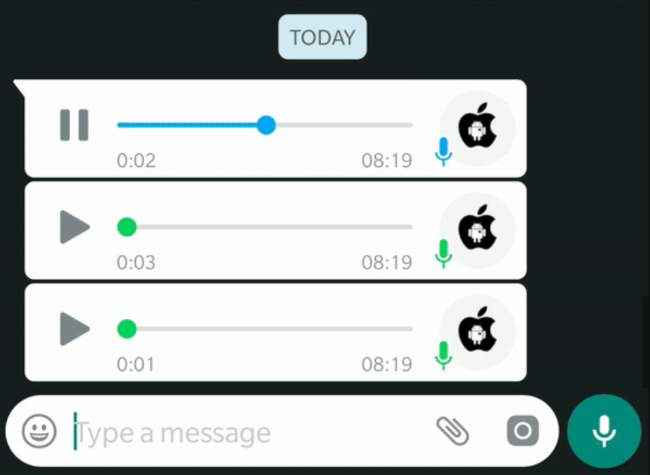 Further, WhatsApp has also added two new sounds to the app. The first sound, a short chime, will play after a user has listened to an audio message. With each audio message read, the same sound will mark the completion of the audio file. The second sound, a long chime, will play after a user finishes listening to all the audio messages.
Recently, the company announced that it would start putting advertisements in WhatsApp Status to monetise the instant messaging platform. The Status feature allows users to post short videos and images that disappear after 24 hours. The feature was first introduced in Snapchat but later Facebook incorporated it in all its apps including Instagram, Facebook and Messenger. Instagram already shows ads while you watch people's Stories.