The mid-range smartphone segment has a new contender, and it isn't one companies should be taking lightly. The Redmi K20 comes packing a Qualcomm Snapdragon 730, the first mid-range smartphone to do so, giving it an obvious advantage over the existing devices in the market. Hot on the heals of the Realme X, we have the Redmi K20, priced slightly higher, but is that price difference worth it? We've got answers.
Performance
The Redmi K20 has the first mover's advantage of bringing the Snapdragon 730. What that means is that for now, it tops out our performance charts. First, let's talk CPU Performance. On our AnTuTu test, we see the Snapdragon 730 powered Redmi K20 blast past the Realme X with a score of 215186, almost 28 percent higher than the Realme X's 168272. This kind of performance difference is further confirmed by our Geekbench numbers. For single core performance, The Redmi K20 has a score of 2543, 74 percent higher than the Realme X's 1455. This difference in performance can be attributed to the fact that the big cores on the SD730 are based on ARM's Cortex A76 while on the SD71, its Cortex A75. On multi-core test, the performance difference is a little more modest, with the K20 scoring 6963 and the Realme X getting 5968. Mobile Xprt scores also put the Redmi ahead by anywhere between 17 to 36 percent, depending on the level of photo manipulation.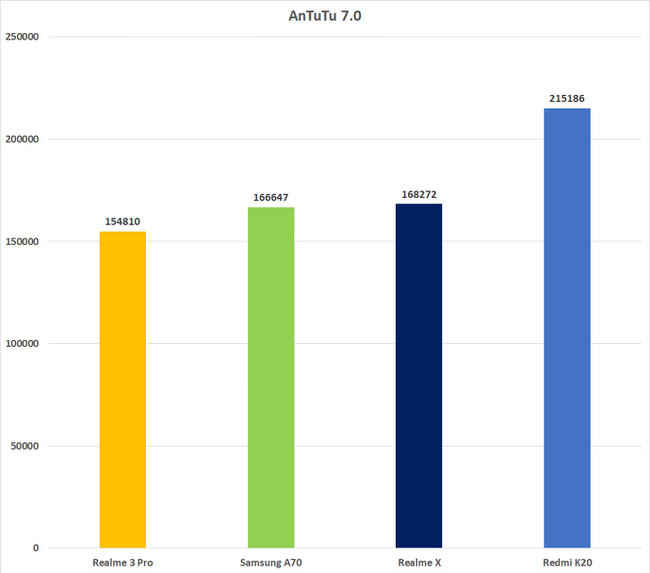 Redmi K20 antutu benchmark numbers vs. competition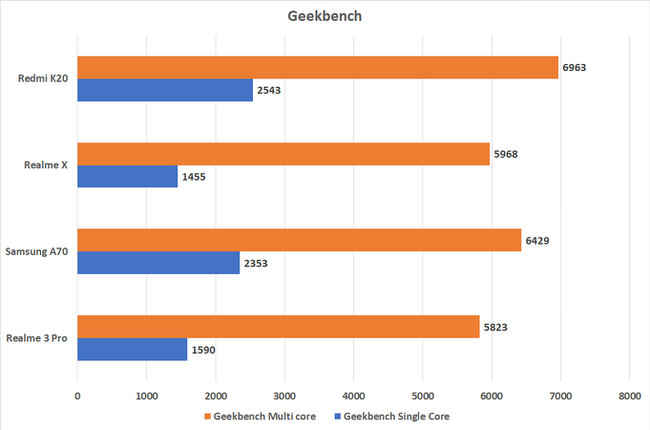 Redmi K20 Geekbench score vs.competition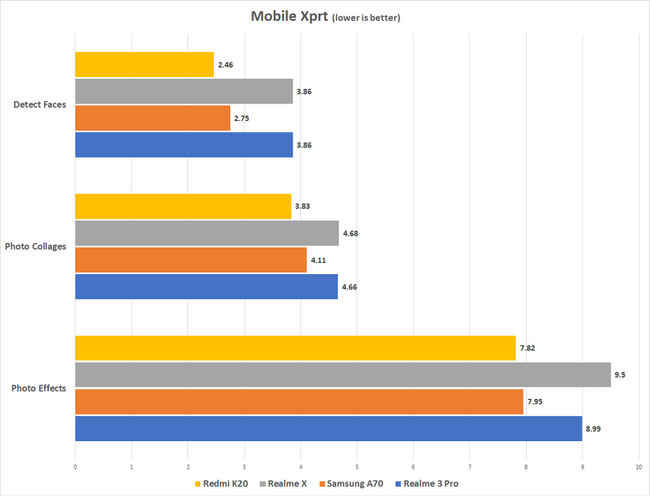 Redmi K20 Mobile Xprt scores vs.competition
Moving onto graphical performance, we see similar bump in numbers. GFXBench puts the K20 ahead of all mid-0range phones we've tested so far this year. The graphs below go ahead and prove our point.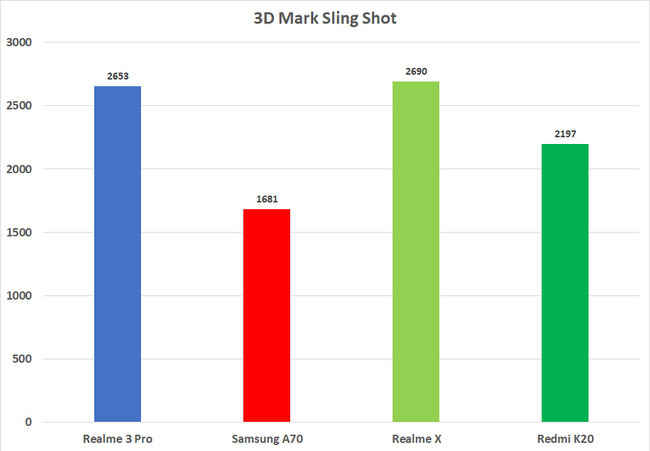 Redmi K20 3DMark scores vs.competition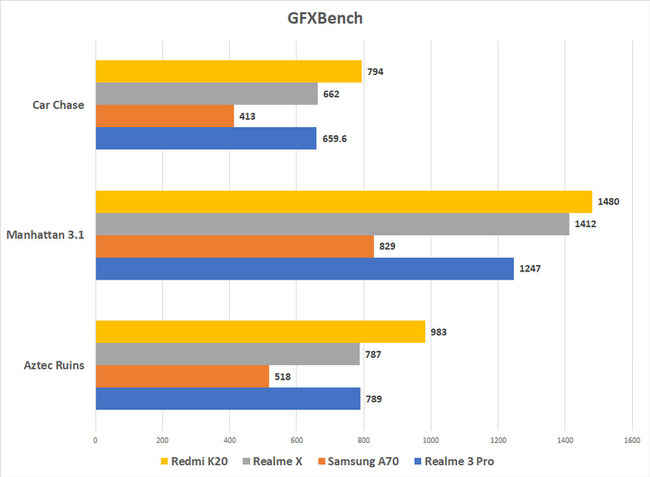 Redmi K20 GFXBench scores vs.competition
While the benchmark numbers were definitely impressing us, real world performance was no different. Gaming was butter smooth, with PubG consistently maintaining 30fps. Same for Asphalt 9, which is typically no longer one of those demanding games thanks to its well optimized nature. Shadowgun Legends also ran fairly well on the phone, with only two, minor instances of stutter. All gaming metrics were recorded using Gamebench. When it comes to gaming, the Redmi K20 is surprisingly good.
Even in day-to-day usage, the Redmi K20 is definitely an adept device. It has no room for freezes or app crashes. It is amazing to see how far mid-range smartphones have come, offering such reliable performance. However, that's not the only thing this mid-range smartphone does right.
Camera
The Redmi K20 sports three cameras on the back, each with a function. There is a 48-megapixel primary camera. This is a Sony IMX 582 sensor, identical in every way to the IMX 586, save for its limit of frame rates when it comes to shooting 4K video. Other than that, their performance is supposed to be the same. We also have an 8 megapixel 2x telephoto lens and a 13 megapixel ultra wide camera (12mm). Neither of the cameras offer optical image stabilization and only offer EIS, so final focal lengths could vary depending on the amount of shake detected by the camera.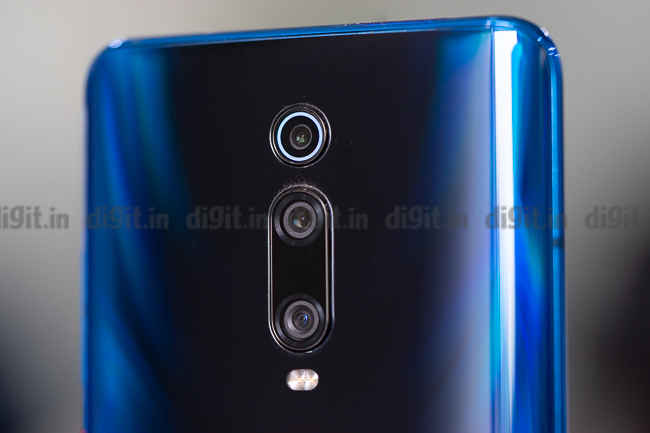 Testing the primary camera first, we note that the binned results (default shooting mode) is excellent with impressive center sharpness. The edges tend to lose sharpness a little, but that's only visible if you're shooting a large group of people or shooting something close up. The 48 megapixel output of the same scene, however, shows a great lack of sharpness and contrast. Evaluating the 48MP images by themselves, we feel the results are definitely unimpressive, but kick the camera into the regular 12 MP mode and we have a winner on our hands. The HDR algorithms handle backlighting fairly well. As we have seen on several other phones before the Redmi K20, the 48MP sensor has great output during the day. We recommend you see all the original photos in our Flickr Gallery here.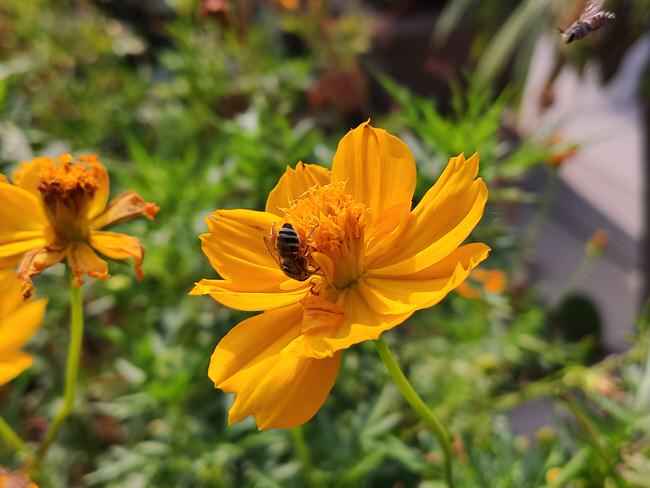 12MP sample from Redmi K20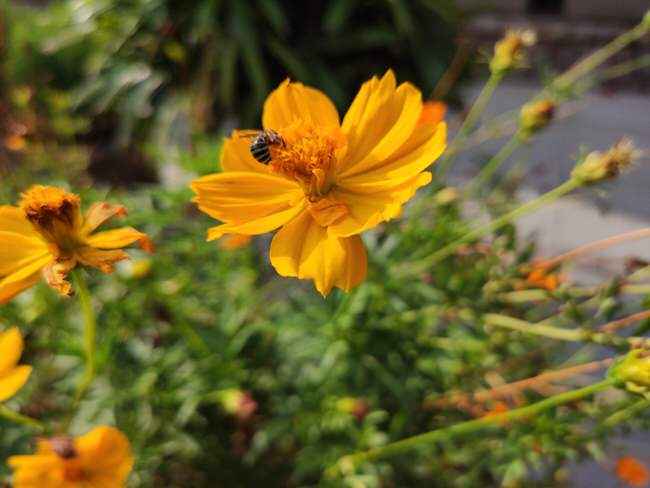 48MP shot out of Redmi K20 looks almost out of focus
The ultra wide-angle lens offers a 12mm field of view, the widest on a smartphone camera at this point. The output has decent centre sharpness, but on the review sample of the phone we received, the images exhibited extreme degradation in sharpness in the corners. Again, the camera is usable in daytime and for social media posts, but low light performance is definitely not its strong suite.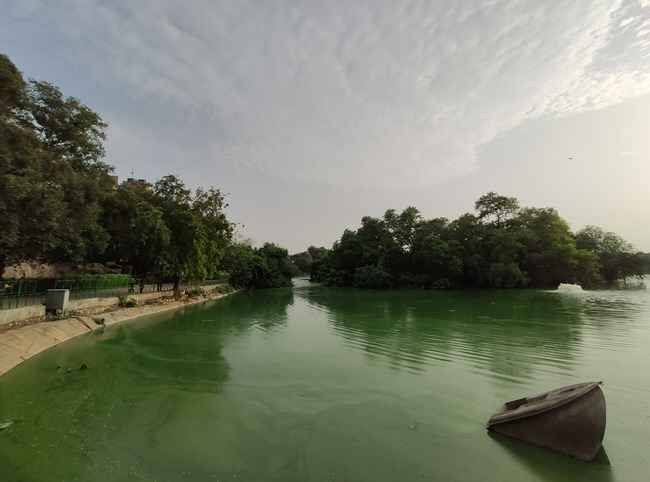 Ultra-wide camera handles harsh lighting well, but shots lack details and corner sharpness
The telephoto lens offers a 53mm field of view, coupled with an aperture of f/2.4. There is no OIS here, only EIS and we noted that in many situations, especially when shooting indoors or in low light, the stabilization is not that effective. Other than that, when it works, it doe yield pleasant results.
Telephoto camera could have been more impressive if it has OIS
Overall, the images coming out of the Redmi K20 are impressive, but there are two areas where the camera stack falters. The first is autofocus and the second is shutter response. We noted that for almost all photos where we chose the focus point manually, the focus was slow, sometimes unable to lock onto the subject. The shutter response also took a fraction of a second longer than we'd like, causing motion blur to occur when shooting moving objects.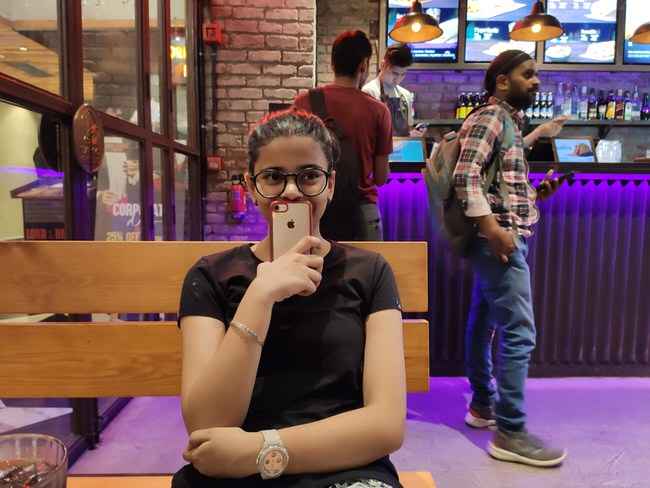 Low-light indoor shots are noise-free but lack details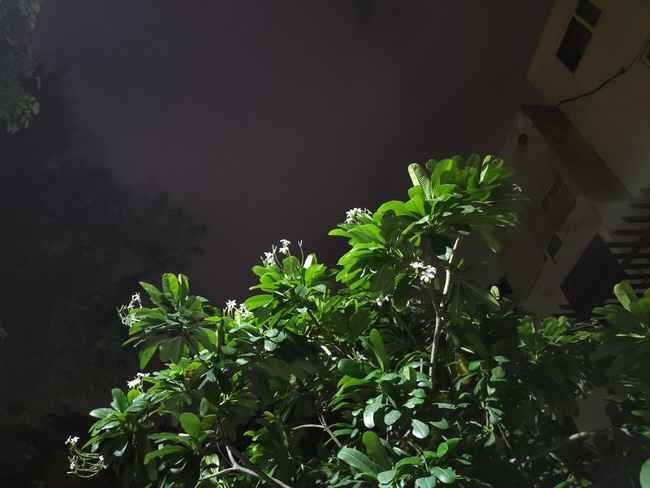 Night-mode photos are not that impressive
Selfie Camera
The 20-megapixel pop-up camera is quite something., While its imaging capabilities are decently impressive as far as selfies go, we love that Xiaomi has done some clever work on the module. When the camera lifts up, the whole thing lights up thanks to embedded LEDs.its a nice touch that ensures everyone who will be in the selfies knows where to look.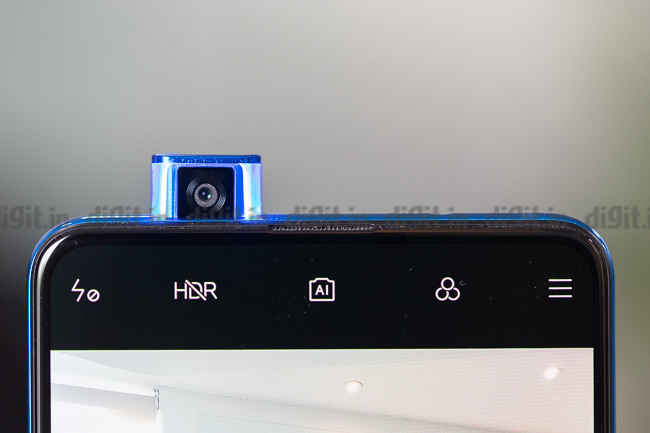 The pop-up selfie camera lights up
Speaking of the images themselves, they're nothing that amazing to write home about. They exhibit impressive colours and contrast, have a decent amount of sharpness, but lack a certain level of detail retention. For some reason, no matter what sensor and optics Xiaomi use on their camera, this characteristic refuse to change. Yes, we did make sure to turn off the beauty effects.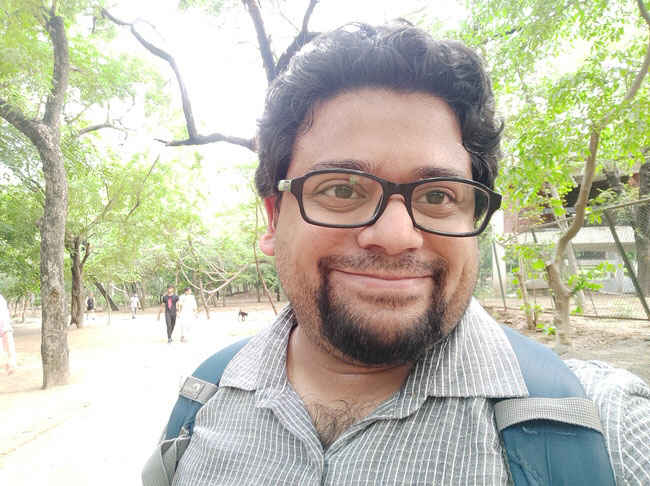 Display
The third impressive feature of this phone is the display. Xiaomi has managed to put an HDR certified display on the Redmi K20, making this phone a natural choice for those who enjoy streaming content from Netflix and YouTube. Yes, the Redmi K20 is certified by Netflix and YouTube to playback HDR content.
Thanks to the use of an AMOLED panel instead of IPS-LCD, we not only get better colour but also great brightness levels. The Redmi K20 topped out at a more-than-adequate 589 lux in our testing, with a minimum brightness of 4 lux. While this isn't the brightest display by any means, it is still quite something to look at.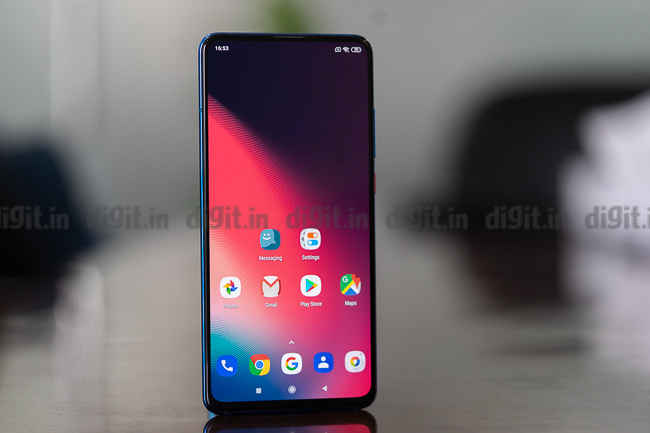 The Redmi K20 features a Netflix HDR certified display
Outdoor usage is also adequately good, with the panel only falling prey to reflectance in very particular conditions. Honestly, it's very unlikely that you will find the contents on your display difficult to read if you're using the Redmi K20, so its not something we would worry about. Moving indoors and using the phone just before best (bad habit, we know), there were no issues with the 4 lux of minimum brightness. Between that and the built-in dark mode, the phone is easy n the eyes, even in pitch dark.
Battery Life
How far does 4000mAh get you? Well, according to Geekbench's battery test, as far as 12 hours of continuous use. According to our video loop test, you can get round-about 652 minutes of video playback, although this number will vary based on what you play. We also noted only a 6 percent drop in battery percentage while navigating for one hour and a 4 percent battery drop during our 15 minute round of PubG. The phone takes 110 minutes to charge from zero to 100 and that's because the K20 supports 18W fast charging, and not faster. In our daily use, the phone easily lasted a day and a half of medium-to-heavy use. Although it should be noted that we used the phone with the interface set to dark mode. Suffice to say, we have no complaints here, although we would have loved faster charging.
Design and Build
Whichever way you look at it, the Redmi K20 looks nothing like the phones it competes with. In fact, the phone looks nothing like what Xiaomi has done in the past. It has a design inspired by fire and ice, and not a single person in our team disliked the colour treatment. The front and back are protected by Gorilla Glass 5, making the phone a little slippery. The edges on the back gently curve into the metal frame where they're held rather well. But what this also means is that put the phone on a slanted surface and there is a chance of it slipping off.
The other thing we noted when we picked the phone out of its box was just how heft, and well built it is. Honestly, you hold this phone and it feels like something that is far more expensive, something like a OnePlus 7 Pro. This phone inspires you to use it without a case, between its insanely good looks and its solid build. However, it is still glass and we can't help but recommend the use of a TPU case, just so you don't ruin it with a single drop.
Bottomline
Finally, to buy the Redmi K20 or not. Short answer, if you have the money go for it. No questions asked. There's nothing that is offered by competing devices that the K20 does not offer, save for a microSD card slot. We reviewed the more expensive 6GB RAM and 128GB storage variant, but we expect performance to be the on the 6GB RAM, 64GB storage variant as well. We do, however, feel that the imaging experience could be improved through software updates, but we wont hold our breath for Xiaomi to get around to it.