The Vivo V23 Pro has officially launched in India alongside the Vivo V23. Now, the Vivo V-series isn't particularly popular but the company wants to change that with the new V23 Pro that brings solid upgrades to the V-series with the Dimensity 1200 chip, 90Hz refresh rate AMOLED display, 108MP main camera, 50MP primary and an 8MP ultra-wide selfie camera along with 44W fast charging support. But what separates the V23 Pro from all the other phones is its back panel which changes colour on being exposed to sunlight or UV light.

Vivo V23 Pro Sunshine Gold colour (after exposure to sunlight)
Vivo V23 Pro performance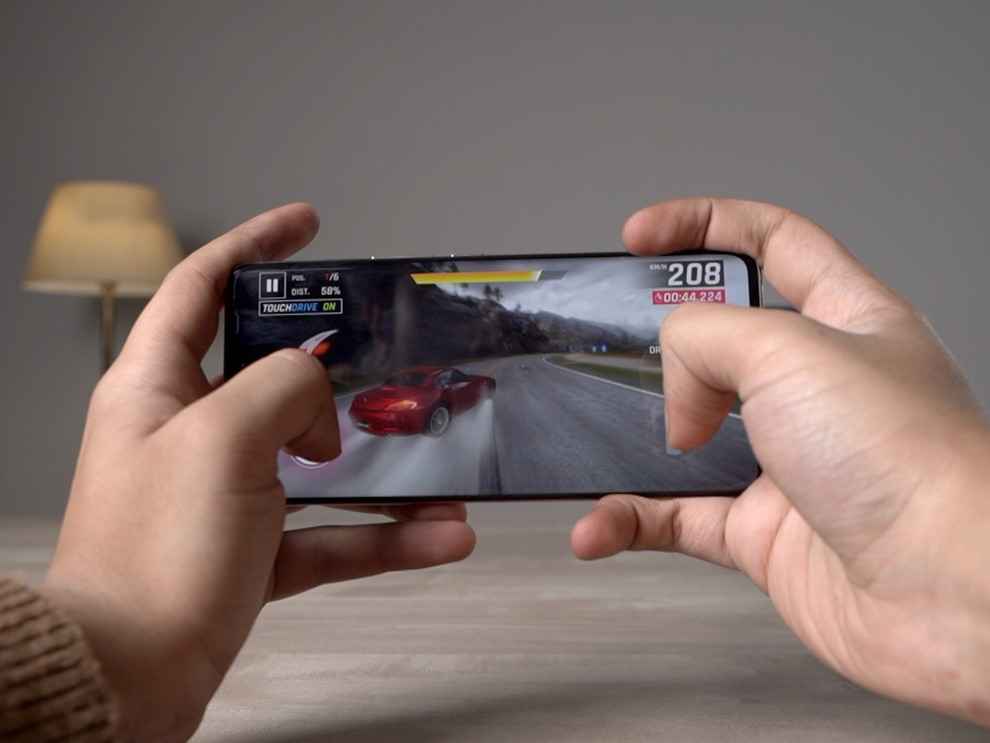 The Vivo V23 Pro is powered by the MediaTek Dimensity 1200 chip which has an octa-core CPU paired with upto 12GB RAM and 256GB storage. It runs on Funtouch OS 12 which is based on Android 12 out-of-the-box. We have also previously seen the Dimensity 1200 SoC on phones like the OnePlus Nord 2 and Oppo Reno 6 Pro, to name a few, so we have an idea of how this chip performs in daily life.
In our tests, the V23 Pro raked in numbers similar to other Dimensity 1200 phones. The performance of the phone remained great in day-to-day use and the Fun touch OS remained as snappy as ever. There is a game boost mode that optimizes frame rate stability allowing you to game on it at a stretch. A high-refresh-rate display ensures that interactivity with the phone remains smooth.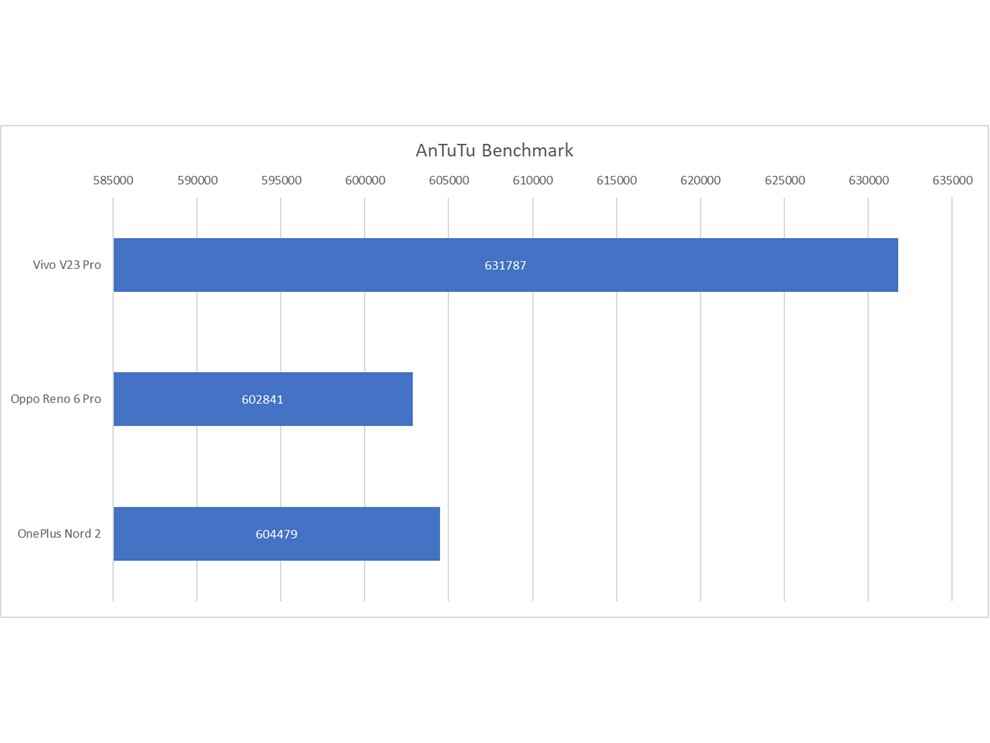 In AnTuTu tests, the Vivo V23 Pro got marginally better scores over the Nord 2 and Reno 6 Pro which is good but in Geekbench tests, it performed poorly. In a test like PCMark Work which grades the performance of a phone by running browsing, video editing, photo editing, and many more workloads, the Vivo V23 Pro aced the charts leaving behind Nord 2 and Reno 6 Pro in the dust. This proves that the V23 Pro is great at handling these tasks.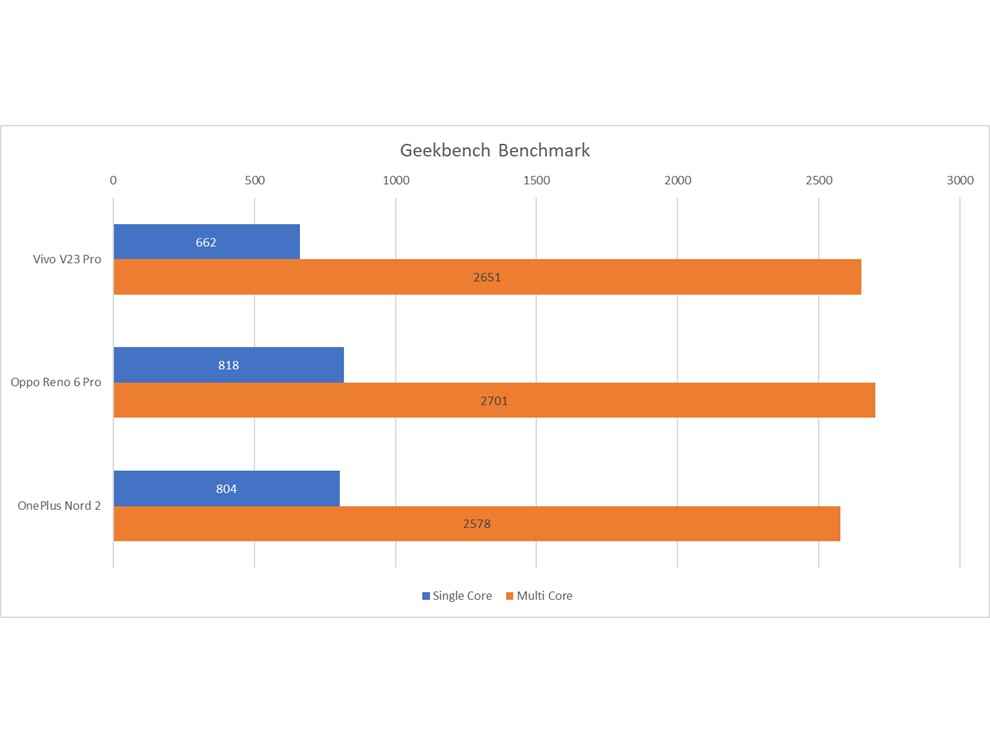 We also ran a CPU throttling test which tests whether the CPU throttles under extreme workloads. Here, the V23 Pro throttled between 76% to 78% of its maximum performance which means that it doesn't run up to its full potential for a sustained amount of time and the system lowers down the performance to keep the thermals in check. When you consider its slim profile, it isn't too bad to spoil your experience.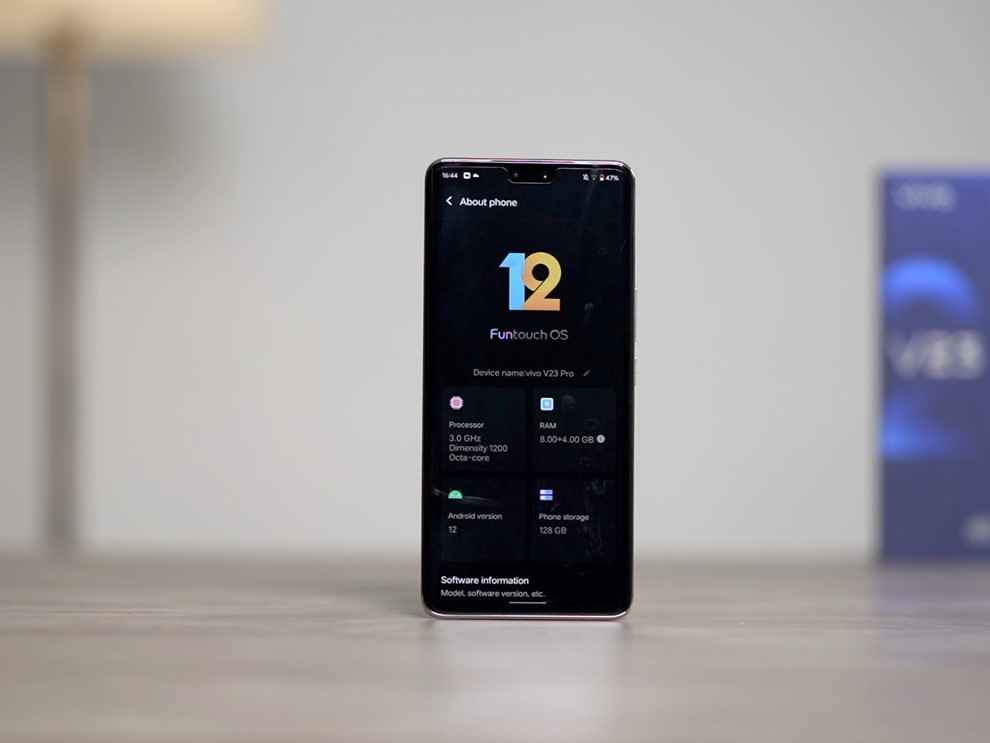 For testing the GPU performance, we ran 3DMark Wildlife and GFX bench tests where the V23 Pro got ahead of the Nord 2 and Reno 6 Pro by a huge margin. We also played some graphic intensive games like COD Mobile, BGMI, PUBG New State and Genshin Impact to name a few.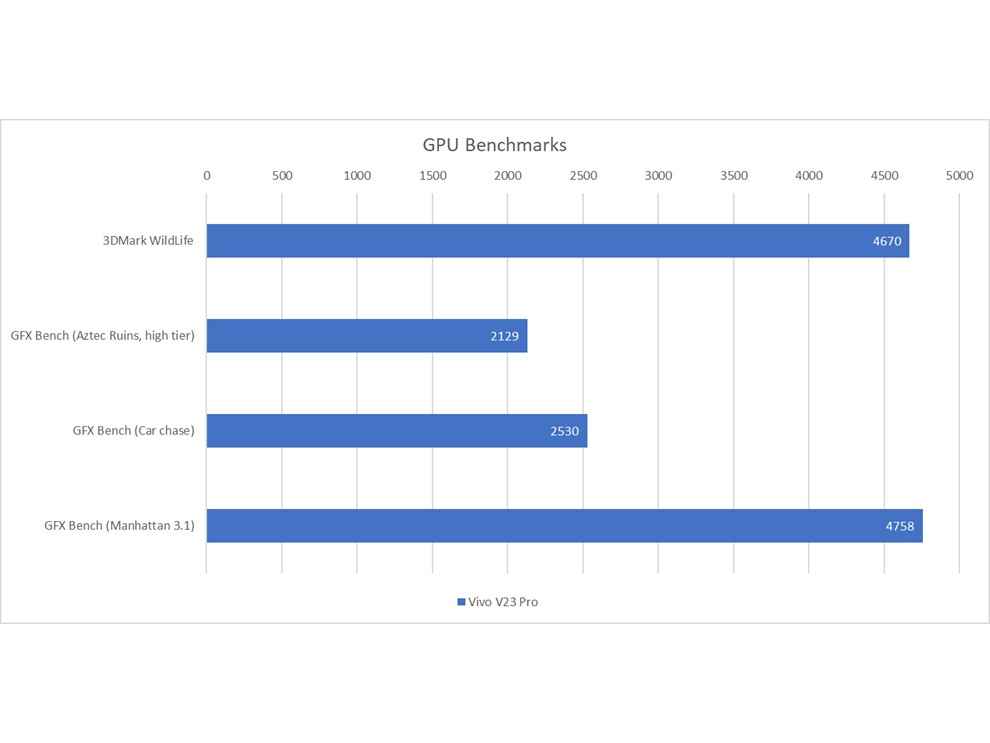 We used Gamebench metrics to record the gameplay sessions where the V23 Pro scored 60FPS at 100% stability on COD Mobile. Similarly, Gamebench recorded 59FPS and 91% stability on Asphalt 9 while it ran at 40FPS at 100% stability on BGMI.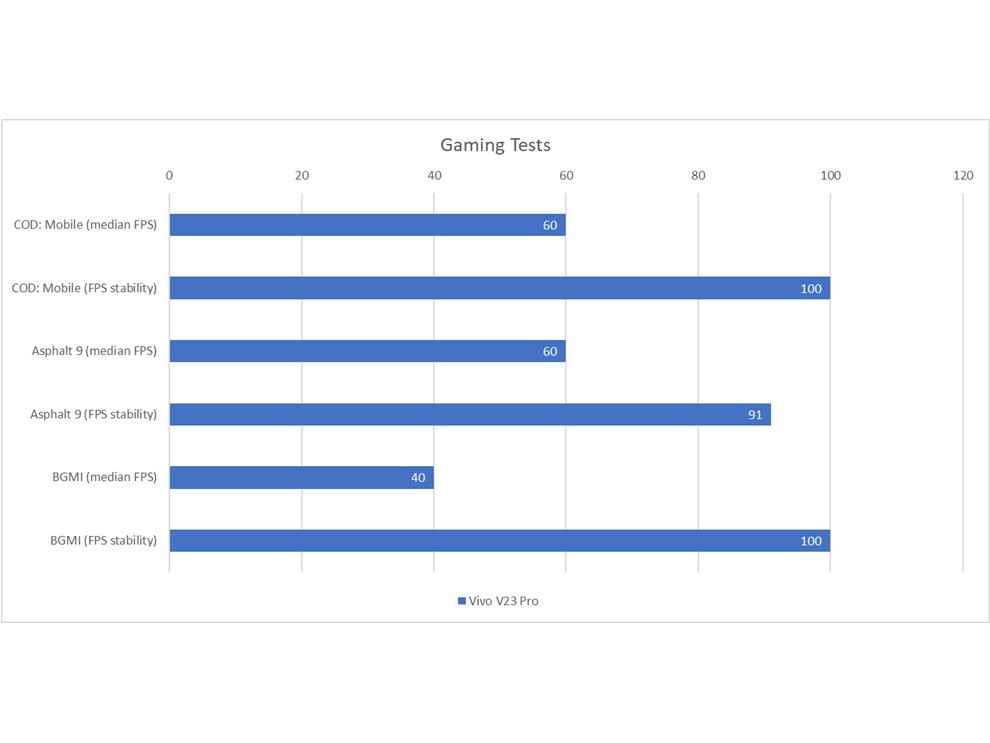 Now, these numbers are not indicative of real-world performance and in the case of the V23 Pro, I did not come across any lags or bugs in the general day-to-day performance of the phone. Even when playing games, the V23 Pro did not show any signs of stress and was able to handle these titles with much ease.
Vivo V23 Pro Battery Life
The Vivo V23 Pro comes with a 4,300mAh battery that supports 44W fast charging. Now the battery on this phone isn't extraordinary but I feel it's sufficient for most users who use their phones for texts, calls, watching videos online, listening to music and more. The battery life will take a hit if you play games on this phone for hours at a stretch, but otherwise, you can expect a day's worth of battery life from the V23 Pro.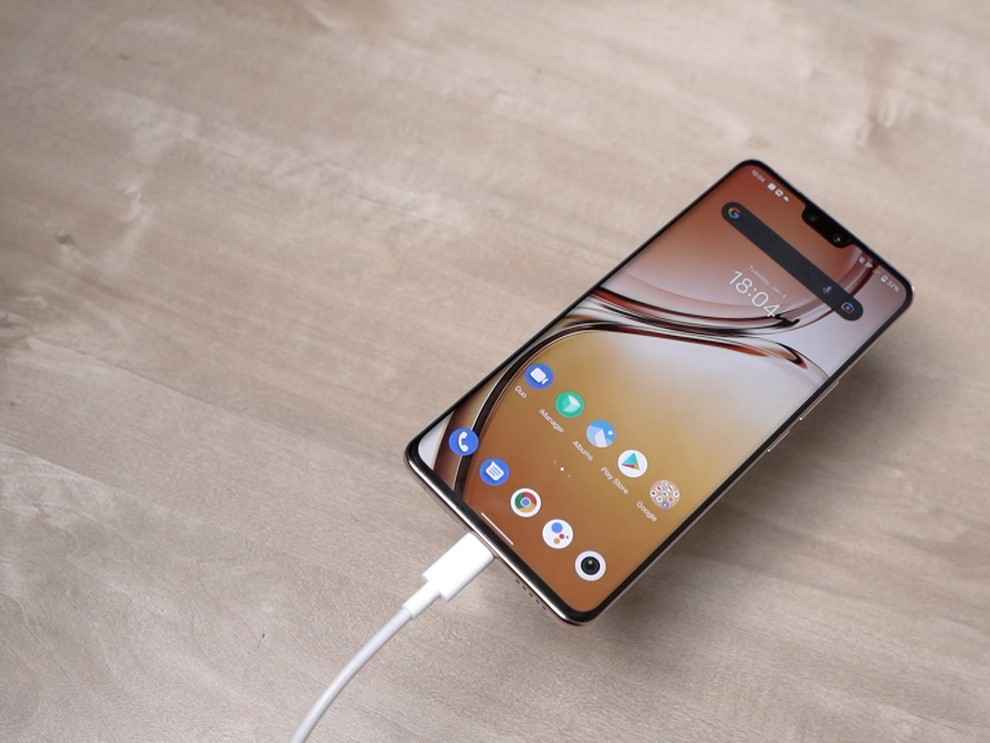 When it comes to charging, this phone took 50 minutes to charge from 0 to 100 per cent using the 44W adapter.
Vivo V23 Pro Camera Review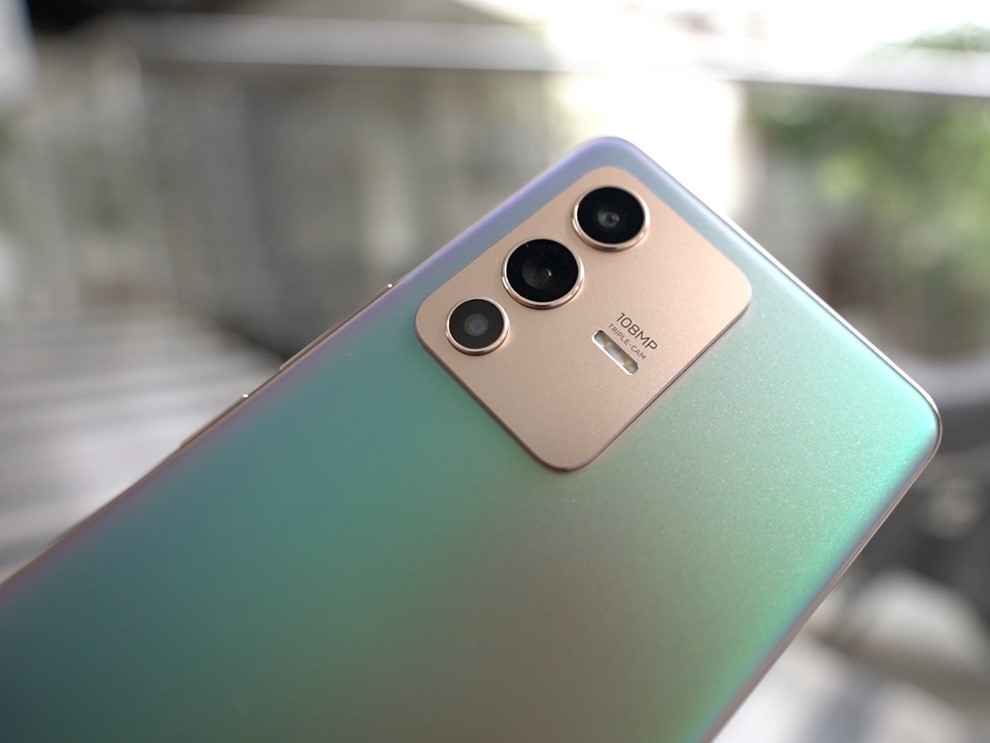 The Vivo V23 Pro has triple cameras on the back headlined by a 108MP camera, an 8MP ultra-wide camera with a 120-degree field of view and a 2MP macro camera.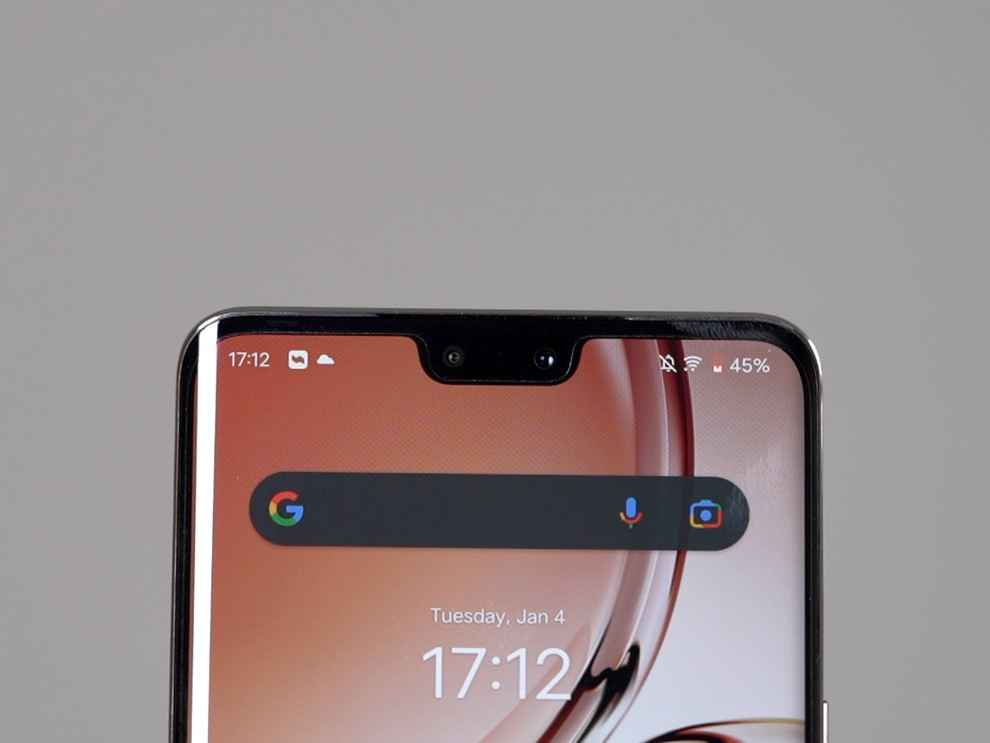 On the front, we get two selfie cameras in the form of a main 50MP sensor followed by an 8MP ultra-wide camera that gives you a wider view when taking selfies. This is backed by a dual-LED flash allowing you to take a selfie even in low-light.
The 108MP main camera creates 12MP pixel binned images that look sharp and colourful (scroll down for camera samples). The pictures have ample details but isn't able to replicate the textures as efficiently. The camera also bumps up the saturation levels in different scenes and the HDR processing wasn't up to the mark sometimes.
It also offers 2x digital zoom which is decent in taking some good pictures and does not compromise on details which is very important when you are going up and close to your subject.
The night mode works well and Vivo has offered tons of new modes and filters for different photo styles.
The ultra-wide camera is average as it is a low-resolution 8MP sensor. The centre of the frame remains sharp but the corners are blurred with visible barrel distortion.
The 2MP macro camera takes decent close-up shots provided it gets sufficient light but here again, the details are not that prominent and focusing on an object is a hassle.
Coming to the selfie camera, the V23 Pro has upped the game with a 50MP main selfie camera complimenting it with an 8MP ultra-wide camera for a wider frame so as to cover more area in a frame. The selfies from the front camera are pretty decent and you won't be disappointed with its performance except when using it in a low-lit environment where it falls flat in producing detailed selfies.
Vivo V23 Pro Display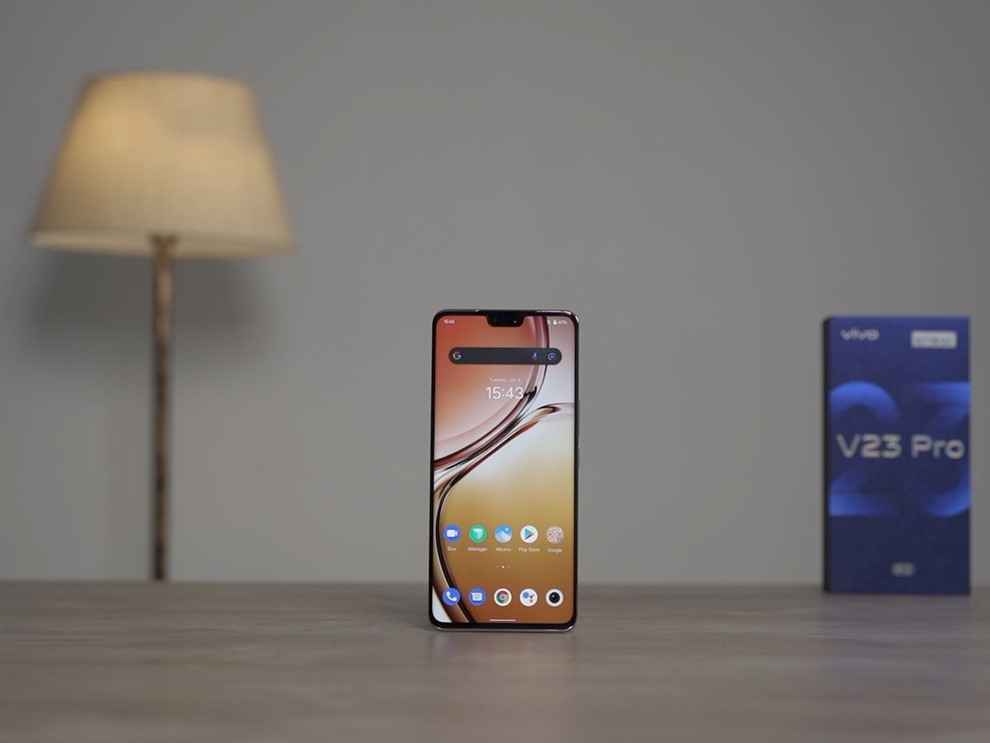 The V23 Pro features a 6.56-inch Full HD+ AMOLED display that supports a 90Hz refresh rate. The display is curved around the edges and has a wide notch cutout for the two front-facing cameras.
While we have adjusted to punch-hole notch cutouts, the wide notch on the V23 Pro does hinder the viewing experience as most apps do not account for such a wide notch, though you can change that manually.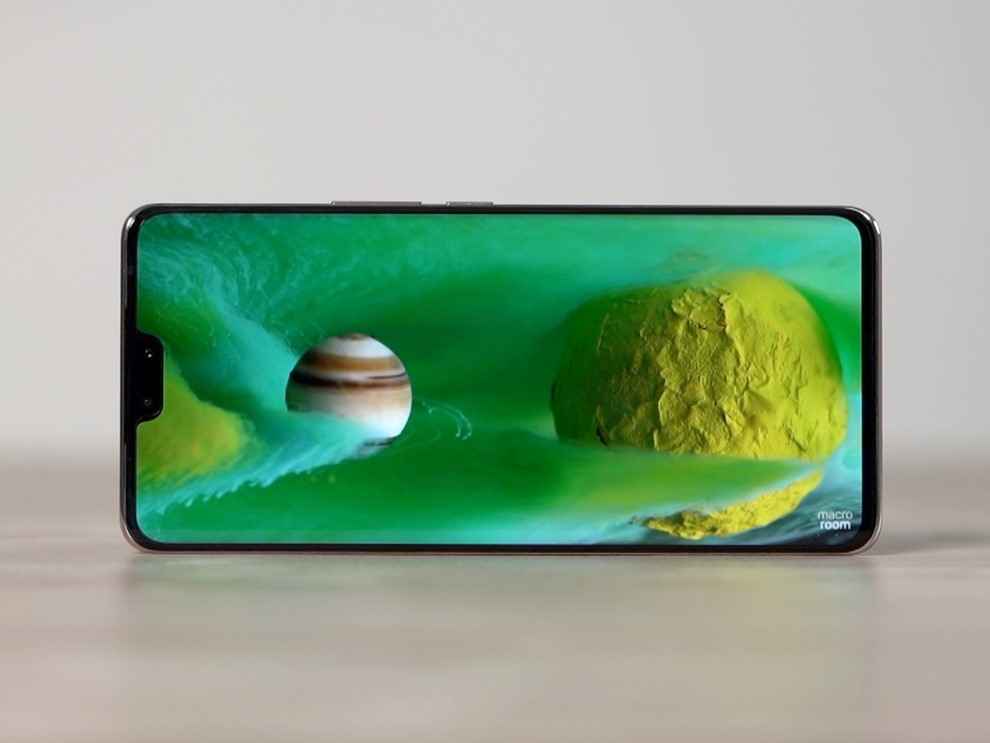 Otherwise, the display on the V23 Pro has good brightness levels with decent sunlight legibility. The display looks really good save for the wide notch which is a side-effect of putting in two selfie cameras. Everything else feels smooth on the V23 Pro, be it launching apps or switching between them, the phone can carry out these actions with ease.
Vivo V23 Pro Build and Design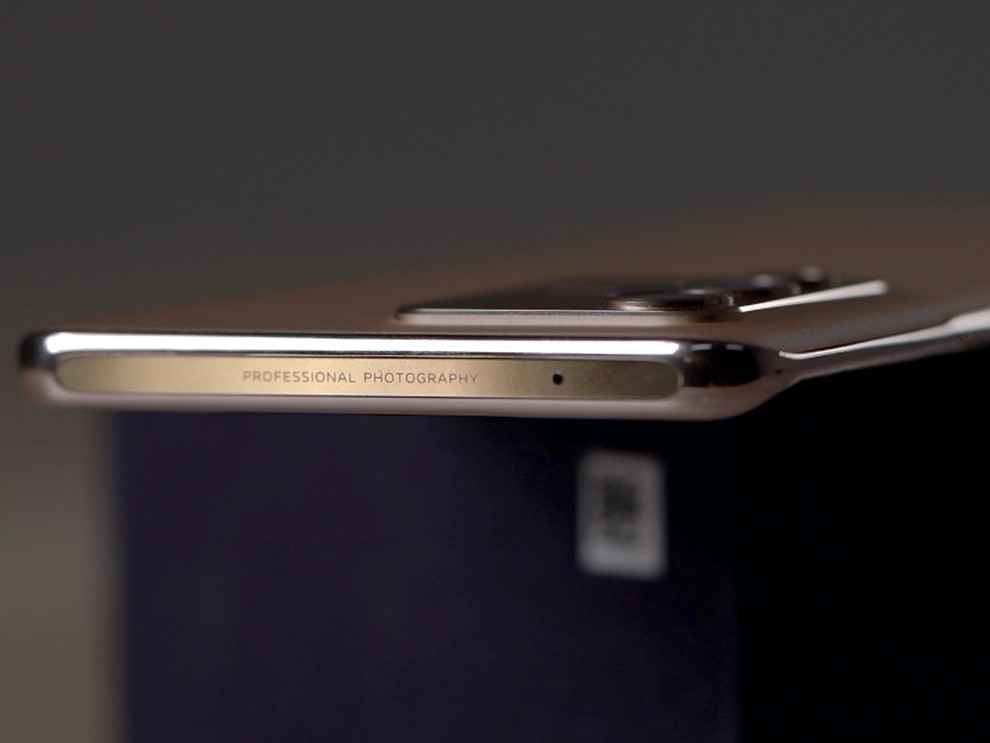 The build and design of this phone is pretty solid. It's slim and lightweight, measuring 7.4mm and weighing 171 grams. It fits comfortably in your hand and you can use it or game on it for hours before straining your hands.
The back of the phone has a large camera module that houses three sensors along with a LED flash and has curved edges that seamlessly transitions into the curved display on the front. Since it's so slim, you can put a case on for more grip without spoiling the looks.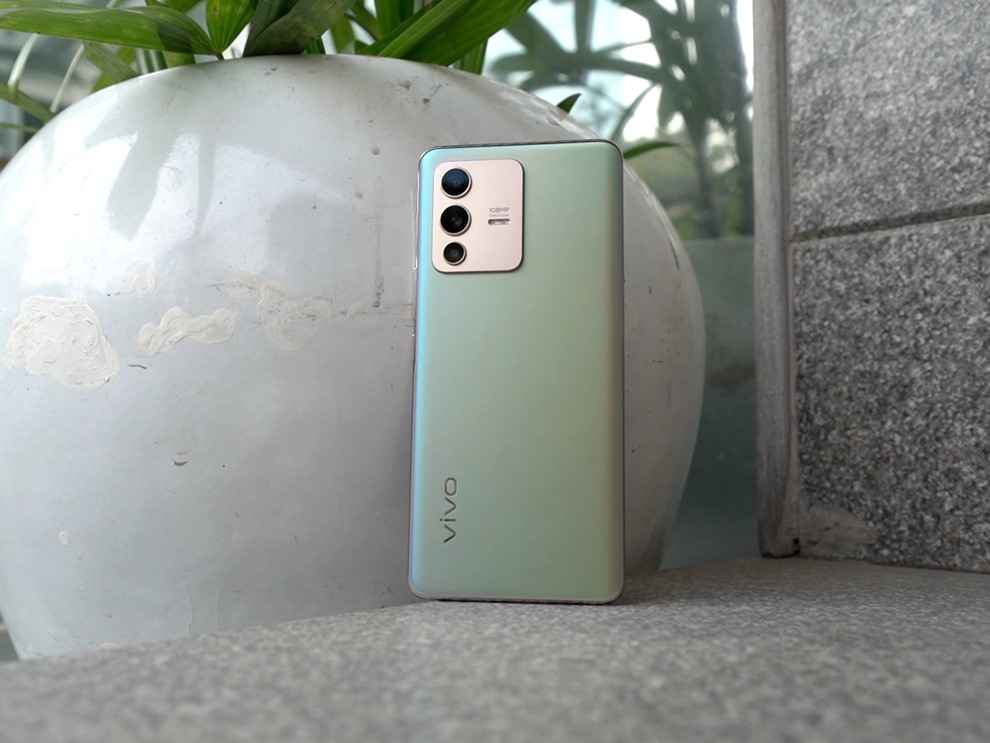 The rear panel uses colour changing Fluorite AG glass which transforms from golden to shades of cyan. It's a neat trick but you do need to hold the phone in sunlight for it to be able to change its colour like a chameleon. Do not, however, that only the Sunshine Gold colour variant displays photochromic behaviour while the Stardust Black does not.
Verdict
So who should buy the Vivo V23 Pro? If you are someone who's looking for a new phone for under Rs 40,000, the V23 Pro is the newest kid on the block with its colour-changing back panel and powerful Dimensity 1200 chip that performs efficiently in day-to-day use.
The main camera can produce some good-looking images but the other two sensors need more tuning to create usable pictures. The curved display looks and feels great in the hand but it might take some time to get adjusted to the wide notch cutout on the top. That said, you won't face any problems if you like to watch videos only on YouTube. And if your selfie game is strong, you'd absolutely love the dual selfie cameras of the V23 Pro. I'd also like to add here that the Funtouch OS 12 has been refined and works well without causing any unnecessary lags or errors.
At its asking price starting at Rs 38,990, the V23 Pro enters the affordable flagship domain which lowers its price to performance ratio. Even the maxed-out V23 Pro with 12GB RAM breaches the 40k-mark which isn't justified for the value you are getting out of the phone. For that kind of money, you can easily get the iQOO 7 Legend, Mi 11X Pro or the OnePlus 9R, all of which are better and value for money phones.