Sony Ericsson Xperia Play - The smartphone, and the portable gaming console detailed review
The Xperia Play, a.k.a., the PlayStation Phone, had the rumour mill running in overdrive ever since it was first suspected to exist, right from the form factor to the specifications. The attracting point was the gaming console capabilities integrated into the smartphone, beyond what we have seen till now, with attempts like the Nokia N-Gage smartphone. With the full blessings from the PlayStation branding, the Play comes with full-fledged gaming hardware.

Look and Feel
Agreed, the Play attempts to add a gaming console control panel to the smartphone, but the end result is disappointingly bulky. The phone feels big, and more so in the company of extremely sleek smartphones, including its own sibling, the Sony Ericsson Xperia Arc as well as the Dell Venue. However, despite the likes of the HTC Desire Z and the Dell Venue Pro featuring slide out keypads, they are still slimmer than the Xperia Play.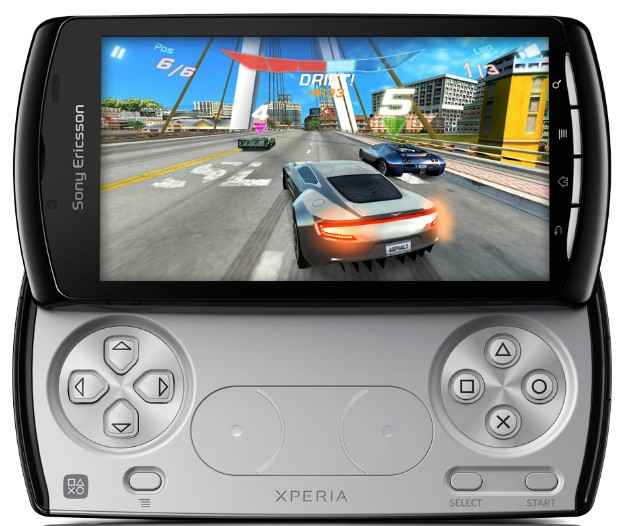 However, moving beyond the bulky form factor of the Xperia Play, we were certainly impressed by the solid build quality of the phone. While it was generally plastic all around, it did have some chrome on the sides. The phone has a 4-inch screen, which would put it into the league of the big screen phones like the HTC HD7, Dell Venue and the Samsung Wave-II. However, surprisingly, the Play doesn't feel like a big screen phone! Below the screen are four keys- home, return, options and search. The rear panel has the 5MP camera, with flash. The side panels are pretty loaded. The left panel has the 3.5mm audio jack and the microUSB charging port. While the position of the headphone jack works well during gaming, it can be a bit annoying if you are using a wired headset for phone use, and the phone is in the trouser pocket. The right panel has the left and right gaming buttons, as also seen on the PS3 controllers. In the midst of all that, Sony Ericsson have managed to fit in the volume controls as well!

Features
What the Play puts on the table is the best possible modern day example of convergence of gadgets- the smartphone and the portable gaming console. The Play's power comes from the 1GHz Qualcomm Scorpion processor and the Adreno 205 GPU. Android 2.3, the Gingerbread avatar comes pre-loaded on the phone. The 4-inch display is the LED backlit LCD type, something not often seen on smartphones. However, the display quality is excellent, with vivid colours, hardly any gradation and good visibility in bright sunlight.

The 5MP camera is run-of-the-mill, at par with most 5MP phone cameras out there. However, this one will not replace the digital camera, if you happen to be using one of those. The lack of 720p HD video recording is a glaring absence, which makes us look at the price tag again and wonder in amazement.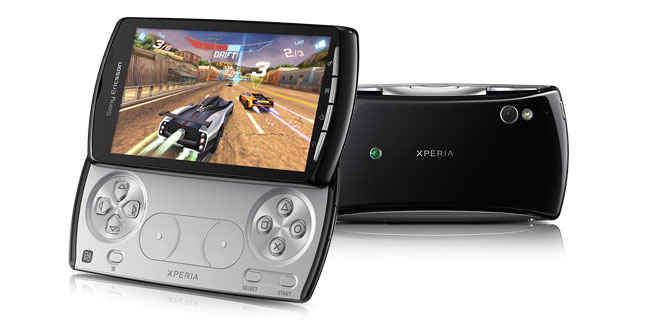 The gaming pad is a full-fledged piece of hardware, with complete capabilities, just like a portable gaming console like the PSP. Slide out the controller, and the phone automatically shifts to the gaming mode. However, the transition isn't very smooth, and there is a momentary black screen before the changeover. However, once the gaming part is well and truly underway, the graphics are great, and very smooth to boot.

The Xperia Play comes with Android 2.3 (Gingerbread) pre-installed. Good thing, since this negates the need to literally stand in line for a possible future upgrade of the OS.

Performance
For a phone that is powered by a 1GHz processor, you would expect it to have a snappy interface. However, this is one disappointment that we cannot fathom. The UI isn't so slow that it crawls, but it does have its share of stutters and slow moments. Not expected from a phone that costs more than Rs 30k.

[RELATED_ARTICLE]The gaming bit is very good. If you haven't used gaming consoles before, getting used to the button layout will take some time. However, that shouldn't be a problem if you have used a PlayStation 3 before. The gaming pad fits nicely in the hands, and all buttons are easily in the range of both hands. Playing FIFA 11 on the Sony Ericsson Xperia Play was superb fun (even though we were on the losing side!). What is extremely annoying is the fact that you need to download a 30MB file (God knows what that actually is!) before you can play any game for the first time. If you are not near a Wi-Fi hotspot at that time, trouble beckons.

Read on to know more about the performance, our verdict and the price of the Sony Ericsson Xperia Play...

Being a phone, the Xperia Play does well when it comes to the traditional tasks. The call quality on offer is pretty good even though the earpiece's loudest volume isn't very loud, which is a drawback in noisy surroundings. For those of us who send out a lot of messages and mails, the on-screen keyboard is an absolute delight. Portrait mode and landscape modes are witness to well spaced out keys, even more so in the landscape one.

Battery life is a disappointment though. Barely one day from full charge to full discharge, with a mix of voice calls, messages, constant social network updates syncing and a bit of gaming. If you are going to game quite a bit, we suggest you keep a charger with you at all times.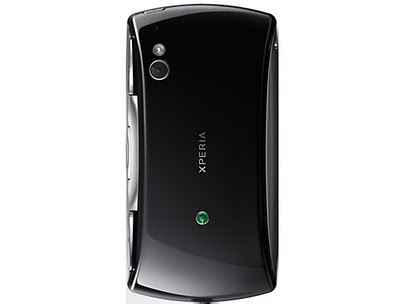 Our take
For someone who wanted a portable gaming console and a smartphone as one single device, the Xperia Play might just be the best possible answer, at the moment. The device does well as a portable gaming console, but is just okay as a smartphone. But for Rs 30k , this is a pretty expensive deal. If you want a gaming phone, there really is no alternative. However, if you want an Android phone, basically, but were attracted by the entire package, there are alternatives. The HTC Desire HD or the Sony Ericsson Xperia Arc make for better (and sleeker) smartphone alternatives


Specifications:
Network: Quad band GSM 3G capable; Display: 4.0-inches with 480x854 resolution, LED backlit LCD type; OS: Android 2.3 (Gingerbread); SoC: Qualcomm MSM8522; RAM: 512MB; Memory Expansion: microSD (up to 32GB); Battery: 1500 mAh; Weight: 175g

Price: Rs. 32,000

Ratings:
Features: 7.50
Performance: 6.75
Build: 7.00
Value: 6.75
Overall: 7.00


Brand

Sony Ericsson

Model

Xperia Play

Street Prices (Rs)

30,000

Price (MRP, Rs)

32000

Features

Physical Specs

Form Factor

Bar

2G Network Bands

GSM 850 / 900 / 1800 / 1900

3G Network Bands

HSDPA 900 / 2100

Screen Resolution

480 x 854 pixels

Screen Size (inches)

4.0 inches

Maximum Screen colours

16M

Touchscreen / Dual Screen (Y/N)

Touchscreen

Battery Rating

1500 mAh

Dimensions (L x W x H)

119 x 62 x 16 mm

Weight

175 grams

Expandable Memory Type

microSD

RAM (in MB)

512MB

SoC (CPU, GPU)

Qualcomm MSM 8255

CPU Clock speed

1GHz

No. of CPU cores

1

Hot Swappable (Y/N)

N

Available Colours

Black, White

Other Features

Operating System (Tested with)

Android 2.3.2

Charging via USB (Y/N)

Y

Hardware Keypad (Regular/QWERTY)

Gaming Pad only

Accelerometer (For auto rotate)

Y

Address Book Capacity

Unlimited

No of calls in register

Unlimited

Talk Time / Standby Time (3G) *

6 hrs / 413 hrs

No of Profiles # / Customisable

NA / Y

Offline Opearability (Y/N)

Y

Inbuilt GPS / A-GPS support (Y / N)

Y / Y

Connectivity

Browsing (GPRS/EDGE/3G)

Y / Y / Y

EDGE max speed (in kbps)

236.6 kbps

3G max speed (in mbps)

7.2 Mbps

Connectivity (WiFi/Bluetooth/IR/USB)

Y / Y / N / Y

Bluetooth Version/A2DP support

2.1 / Y

Camera Specs

Camera Resolution (Mega Pixels)

5

Video Capture Resolution

800 x 480

Auto focus / flash

Y / Y

Type of flash

single LED

Secondary camera for video chat

Y

Mirror for self portrait (Y / N)

N

Camera Settings (So 10)

6.5

Zoom (Optical/Digital)

Digital

Multimedia

Music Formats supported

MP3, eAAC , WMA, WAV

Video formats supported

MP4, H.263, H.264, WMV

FM Radio / RDS (Y/N)

Y / Y

Accessories

Bundled Accessories

Data cable, wall charger, handsfree

Size of memory card provided

8GB

Build and Ergonomics (So 10)

Surface materials used

6.75

Overall build and in-hand feel

7

Quality of moving parts

7.25

Design and ergonomics

7.5

Keypad design (on-screen or hardware)

7

Menu and interface

7

Settings and ease of navigating menus

7.25

Camera menu options

6.5

Performance

Signal Reception and Voice Clarity (So 10)

Zone 1

7

Zone 2

5.5

Zone 3

4

Handsfree Clarity

7

Loudspeaker Clarity

6.75

Earpiece Clarity

7

Handsfree Volume

7.5

Loudspeaker Volume

6

Earpiece Volume

6

Bluetooth Transfer Speed (in KBps)

191.3

Imaging and multimedia tests

Captured Photo Colour

6.75

Captured Photo Crispness

7

Captuted Photo Detail

6.5

Captured Video Quality

5.5

Effectiveness of integrated flash

5.5

Music Quality (loudspeaker)

6

Music Quality (handsfree)

6.5

Volume levels (loudspeaker)

6

Volume levels (handsfree)

7.5

Display (So 10)

Crispness

7

Colour

7.25

Contrast

7

Font rendition

7

Legibility in bright sunlight

7.25

Video playback

7

* Manufacturer Rated


Contact: Sony Ericsson India
Phone: 1800111800
Email- N.A.