OnePlus 8 is a flagship smartphone with the right amount of brains and brawn, part of the OnePlus 8 series and the younger sibling of the OnePlus 8 Pro. OnePlus' flagship smartphones have really come of age with these two new products that aim to give you the slickest Android experience while building upon fundamentals established by the previous "flagship killers". Words like speed, fluidity and robust performance have become synonymous with OnePlus smartphones from a while now, but with the OnePlus 8, we get to see a smartphone that stands tall when it comes to the essentials and redefines what it means to be a flagship phone in this day and age.
OnePlus 8 Performance
OnePlus 8 is a powerful performer as you'd come to expect with any OnePlus phone. At the heart, lies the Qualcomm Snapdragon 865 chipset with inbuilt 5G modem powered by OxygenOS 10 that provides arguably the slickest Android experience on a phone yet. It has an octa-core CPU that is clocked at upto 2.84 GHz and Adreno 650 graphics processor, paired with upto 12GB RAM and 256GB storage.
It's fast and responsive and the 90Hz refresh rate ensures that every element in the UI, be it animations or transitions, plays out smoothly.
When it comes to benchmarks, the OnePlus 8 scored 576820 points on AnTuTu 8.0 tests which is higher than OnePlus 8 Pro, Mi 10 and Realme X50 Pro and is only bested by the iQOO 3 5G.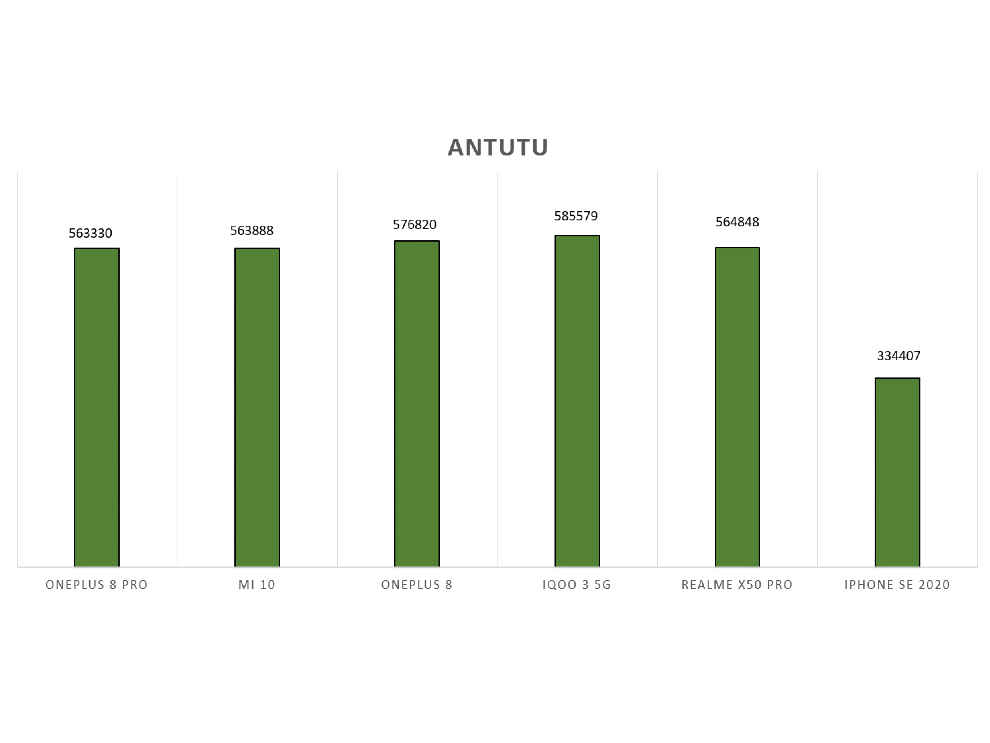 In GeekBench 5 CPU tests, the OnePlus 8 got a single-core score of 914 points and 3358 points in multi-core tests. Here again, the phone leads the scoreboard along with iQOO 3.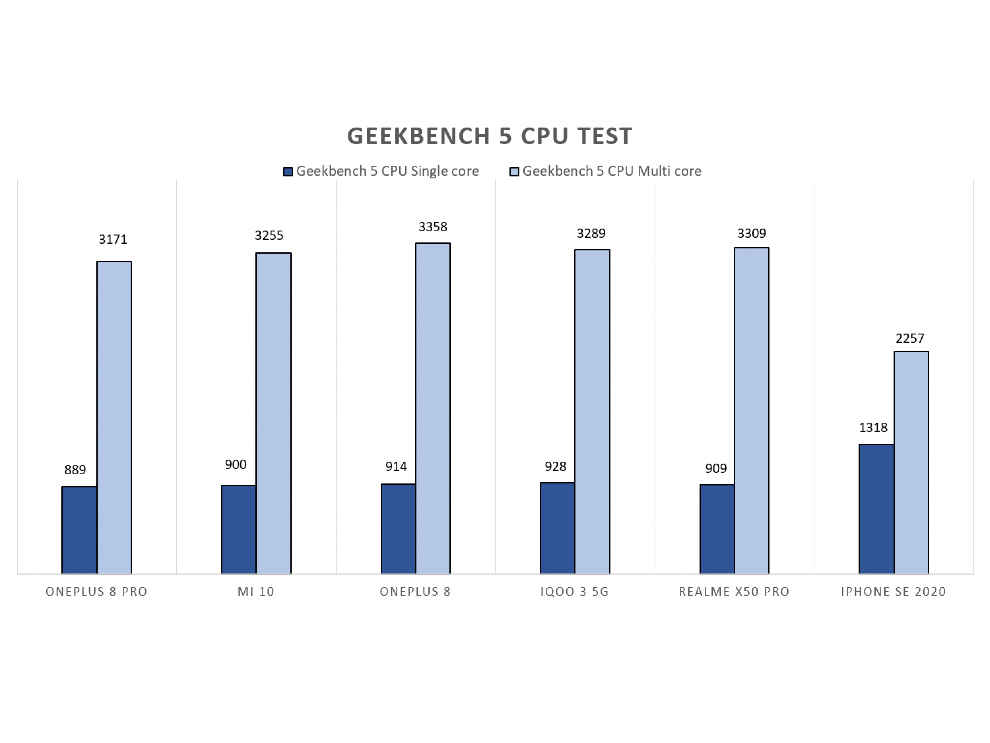 We found similar results when we ran the 3D Mark Slingshot Extreme test on the phone which awarded it 7243 points in OpenGL tests and 6704 points in Vulkan tests.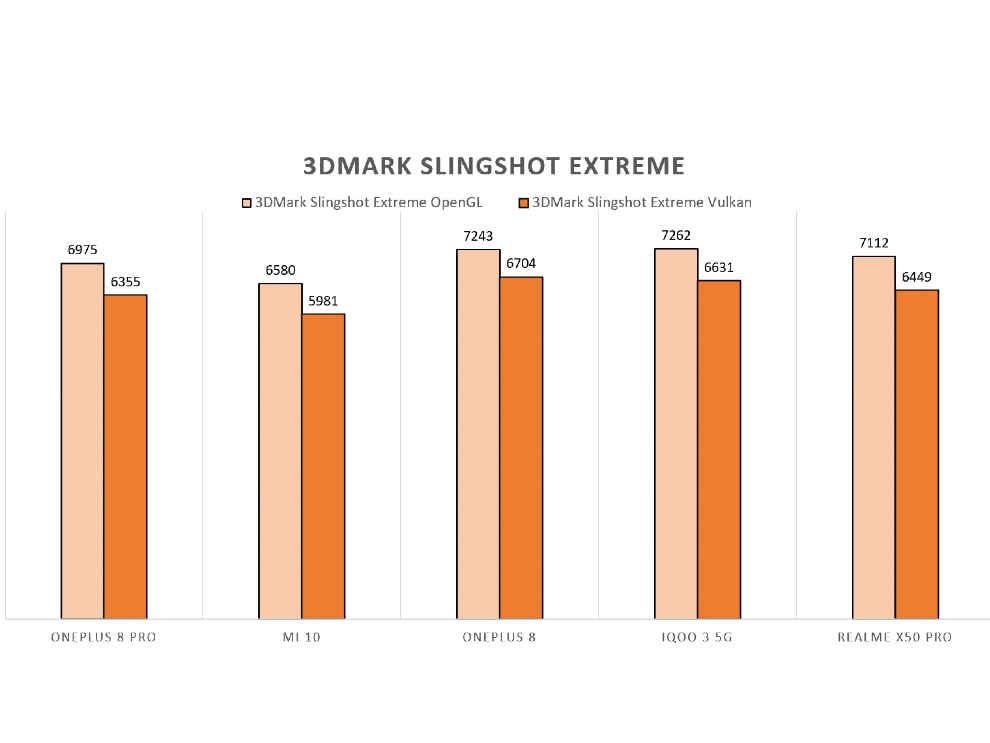 As it stands, the OnePlus 8 is a supremely powerful phone when it comes to sheer raw power as it is around 22-24 per cent more powerful than the OnePlus 7T. This also means that you can expect a steadfast performance from OnePlus 8 in the long run and it wouldn't disappoint.
Gaming Performance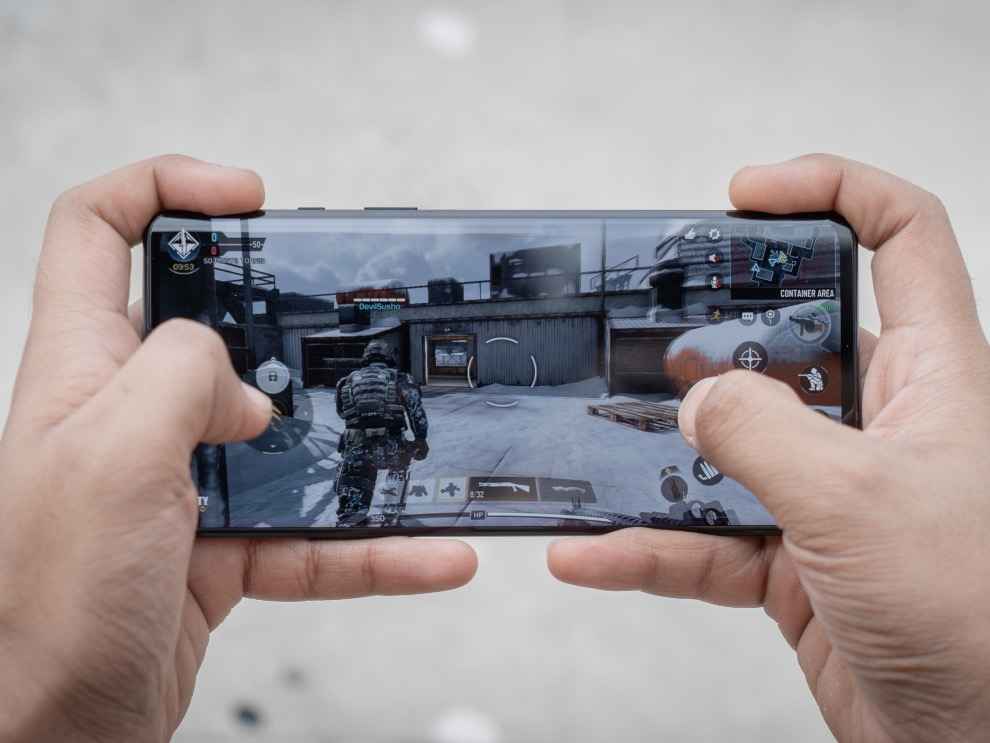 With the OnePlus 8 running on the latest Snapdragon chip under the hood, there's no question of the chip to falter when running existing gaming titles. It does it all without breaking a sweat and it is a delight to play games on the OnePlus 8.
For our brief test, we played a couple of rounds of PUBG Mobile, Call of Duty: Mobile, Forza Street and LifeAfter to get a sense of how the OnePlus 8, with all its might, performs when running some graphic-intensive titles. We recorded the performance metrics using GameBench and all the games ran without any apparent hiccups.
The phone was able to run COD Mobile and PUBG Mobile at 60FPS with 95% stability with the prime core rarely being used during the gaming session. It's just how OnePlus has optimized its software with the hardware as the CPU never reaches its full potential because there's just no use for it to power through apps and games because the other seven cores are able to deliver a sustained performance which goes a long way in ensuring the longevity of the phone.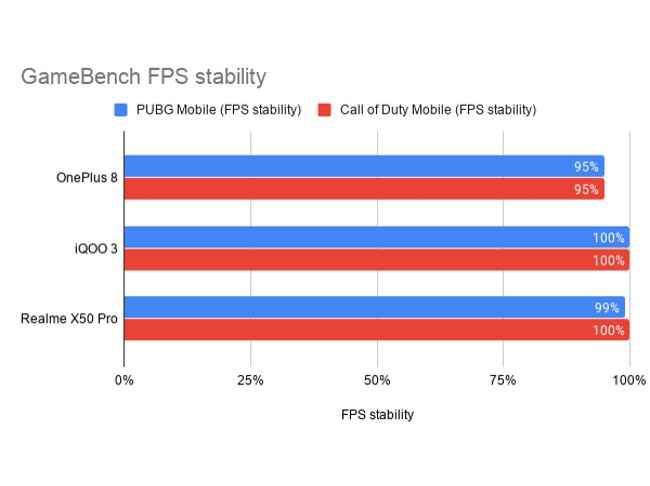 You can read more about our comprehensive gaming test of the OnePlus 8 Pro where we also compare it against the iQOO 3 and Realme X50 Pro.
Software Performance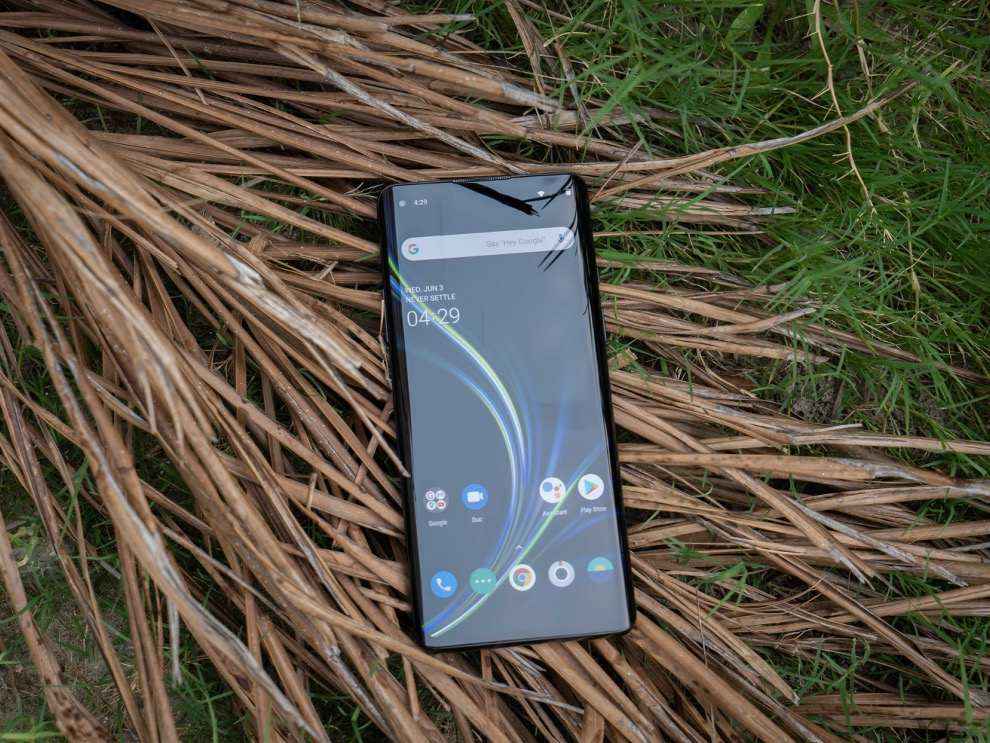 OnePlus 8 runs on OxygenOS 10 which is arguably the cleanest Android UI out there in the market. There are no pre-loaded bloatware apps, other than a generous set of Google apps and the whole user interface looks a lot refined right out-of-the-box. The smooth experience that you get is also a result of system-level optimisations and the 90Hz refresh rate that irons out every animation, transition, scrolling and makes it a fluid phone to use.
The gesture navigation offered by Android 10 ties-in well with OxygenOS letting you interact with the screen with ease. The UI also offers tons of customisations options along with a dedicated work mode profile, dark mode, zen mode and more. It's also efficient in the way it allows users to multitask easily and features like RAM Boost keeps apps in the background ready for you to resume using it. With the OnePlus 8, the OxygenOS feels like a very refined, no-frills version of Android that every user can naturally be familiar with it. This is something that most Android smartphone UI's lack and don't focus on, which results in poor user experience, especially when you have random advertisements thrown in between.
OnePlus 8 Camera Performance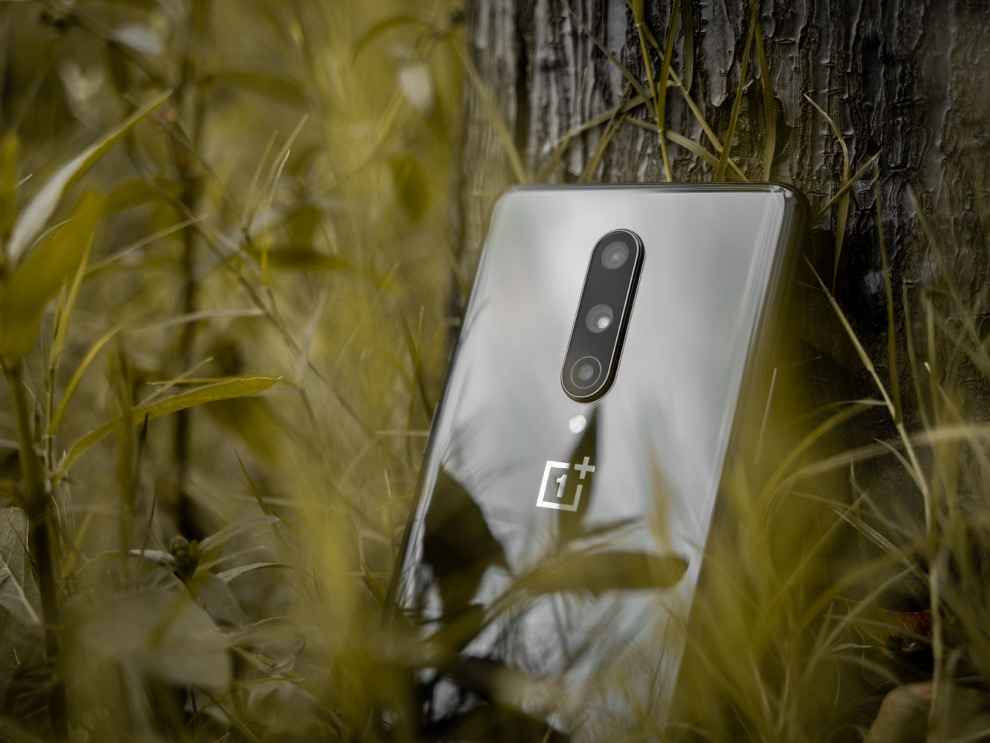 OnePlus 8 remains an underachiever primarily in the camera department, but that's not to say it comes with bad cameras. It's just not as versatile as the OnePlus 8 Pro and even the OnePlus 7T which came before it.
It features a 48MP camera that uses the ½-inch Sony IMX586 sensor with an f/1.8 aperture and support for OIS and EIS. This is followed by a 16MP ultra-wide-angle camera with a 116-degree field of view. It trades the telephoto lens from 7T for a 2MP macro camera instead and this is where things get a little confusing. Being a sub-Rs 50,000 smartphone, one would automatically expect flagship-level camera setup but that just isn't the case here as two of the three cameras are similar to the ones found on older generation OnePlus phones.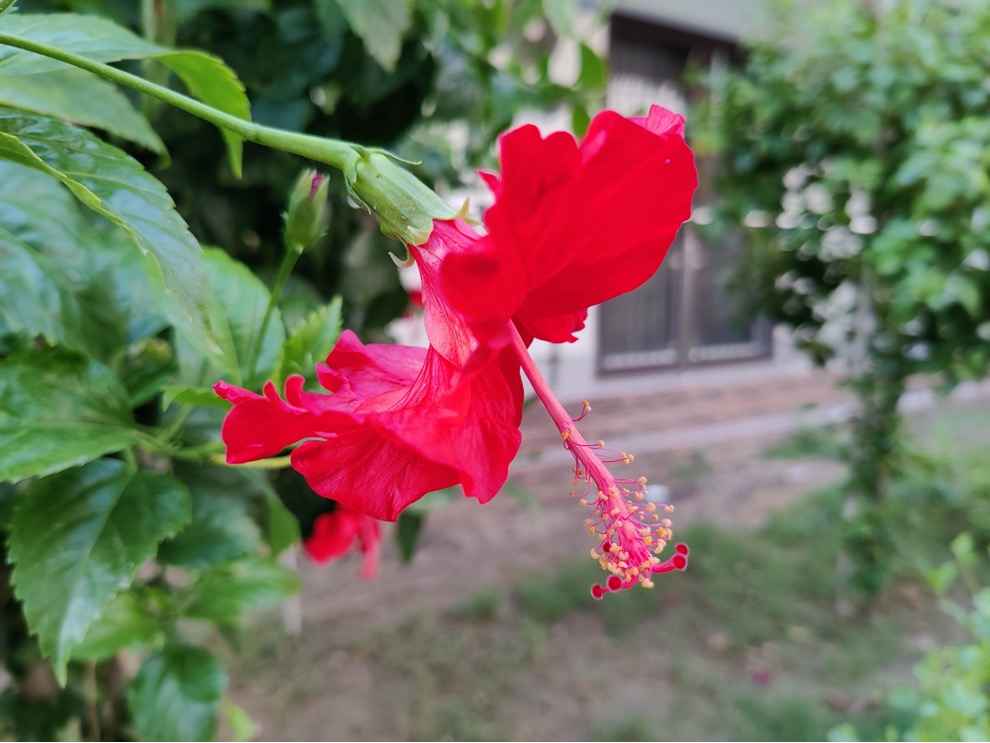 The primary camera on the OnePlus 8 is still very good at creating pictures with vivid colours, balanced exposure, excellent details and good dynamic range.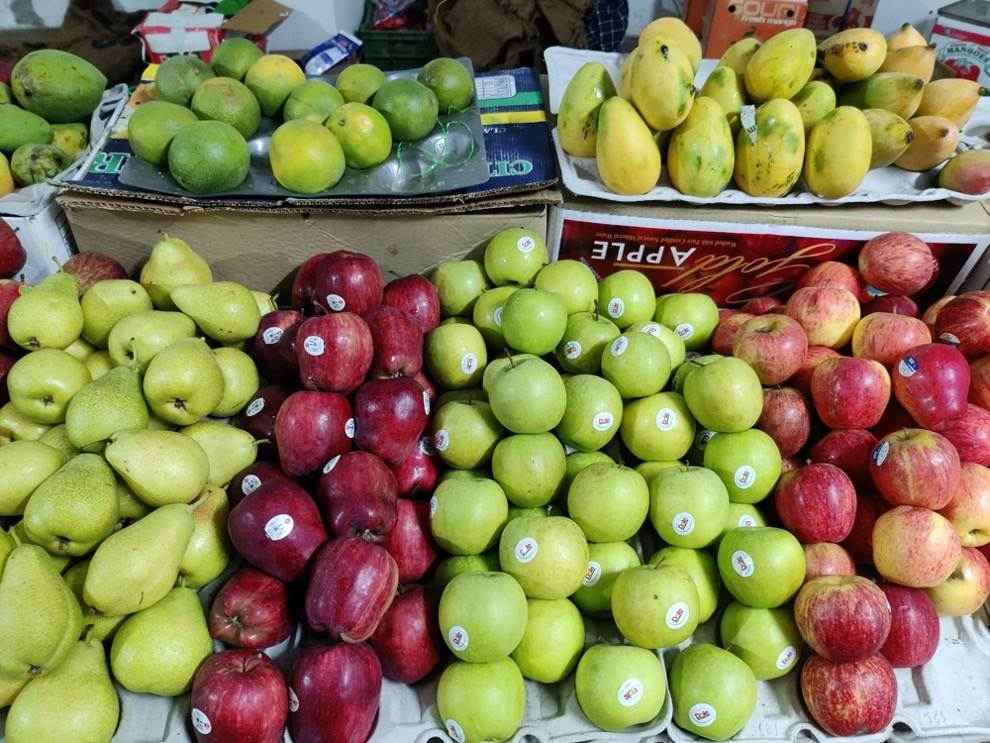 The camera is quick to autofocus and snap a picture in daylight but takes some time processing the shot at night or in low-light environments. While the camera setup is devoid of a telephoto lens, the camera app allows you to digitally zoom into the frame upto 2X by default and it's pretty decent as well.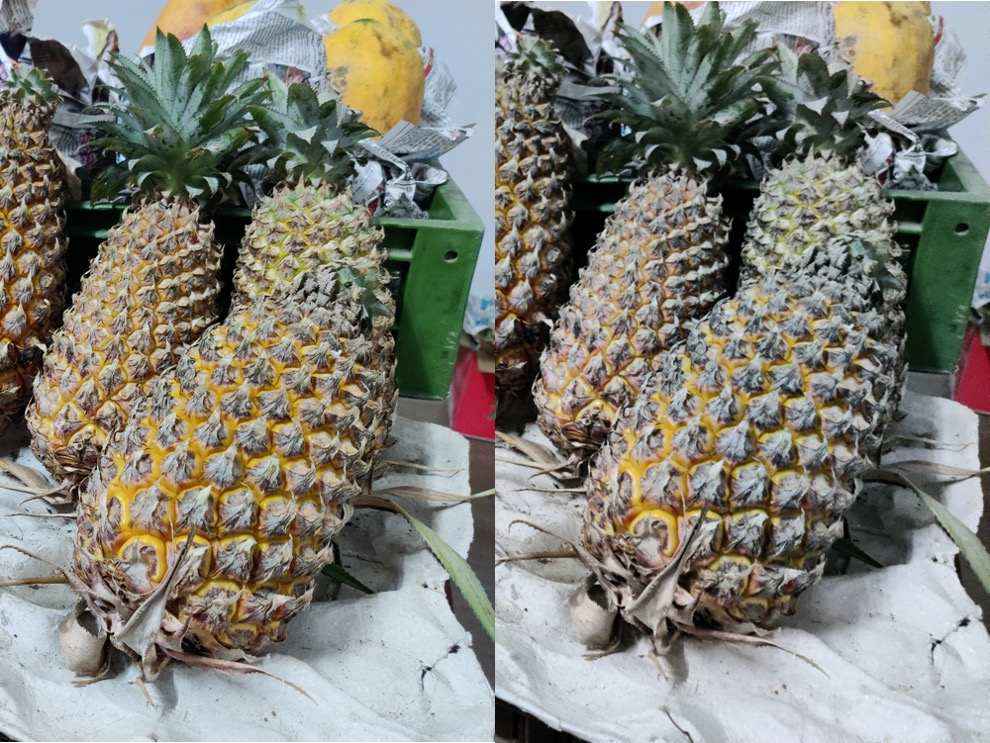 There's a dedicated 48MP mode that lets you create pictures in an 8000 x 6000-pixel resolution but the images often look dull with low saturation across the board. Additionally, it does capture more details than what you'd get with a 12MP-binned picture but the pictures aren't as sharp as you'd expect.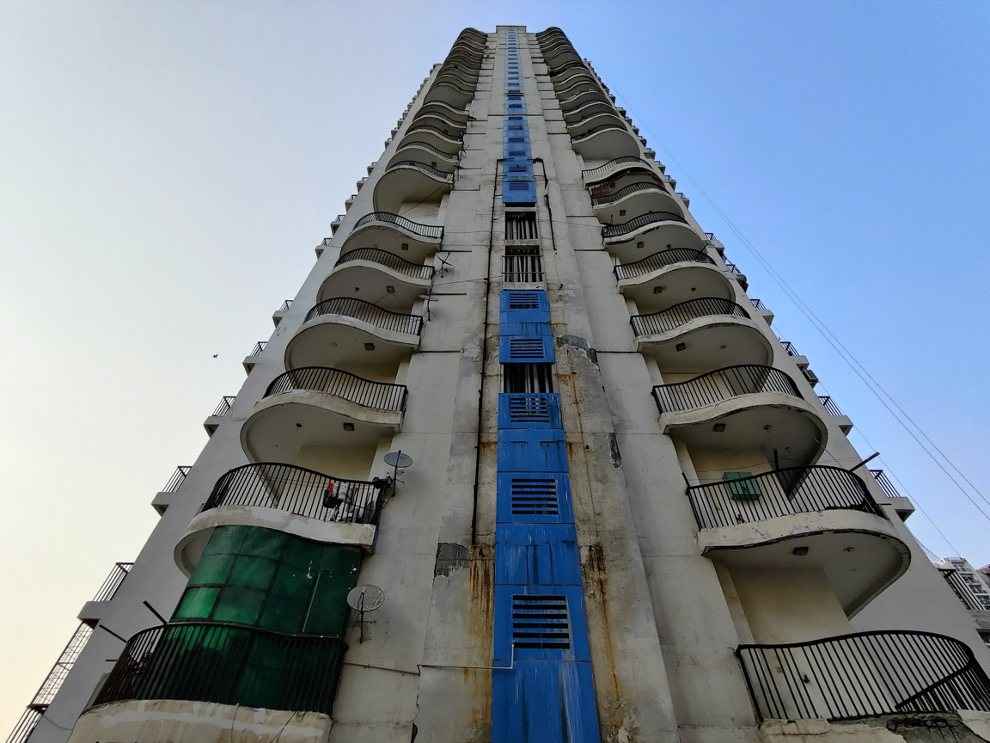 The 16MP ultra-wide-angle camera is capable of filling more elements into the frame and the pictures from this camera came out to be well-detailed and with similar characteristics as the primary sensor. Though we noticed that the pictures often had a higher saturation level than normal with less sharpness around the corners. We'd have liked to see a high-res ultra-wide-angle sensor on the OnePlus 8 as well, but it seems the company saved all the upgrades for the Pro model.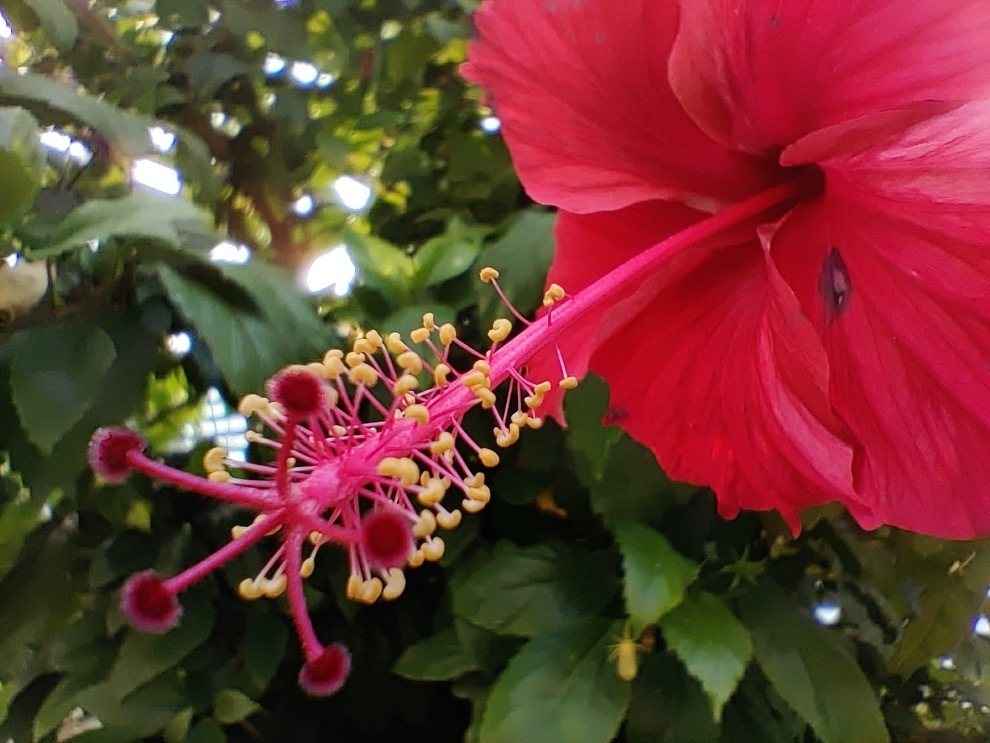 Nevertheless, the ultra-wide-angle camera isn't half as bad as the macro sensor on the phone. While a macro camera requires you to go up close to the subject to capture intricate details, the 2MP sensor on the OnePlus 8 isn't capable of producing a well-detailed macro picture. This camera has a narrow plane of focus in the macro mode which makes focusing a bit of a task. The pictures from the macro camera often looked dull without any details and is the most disappointing feature of this phone.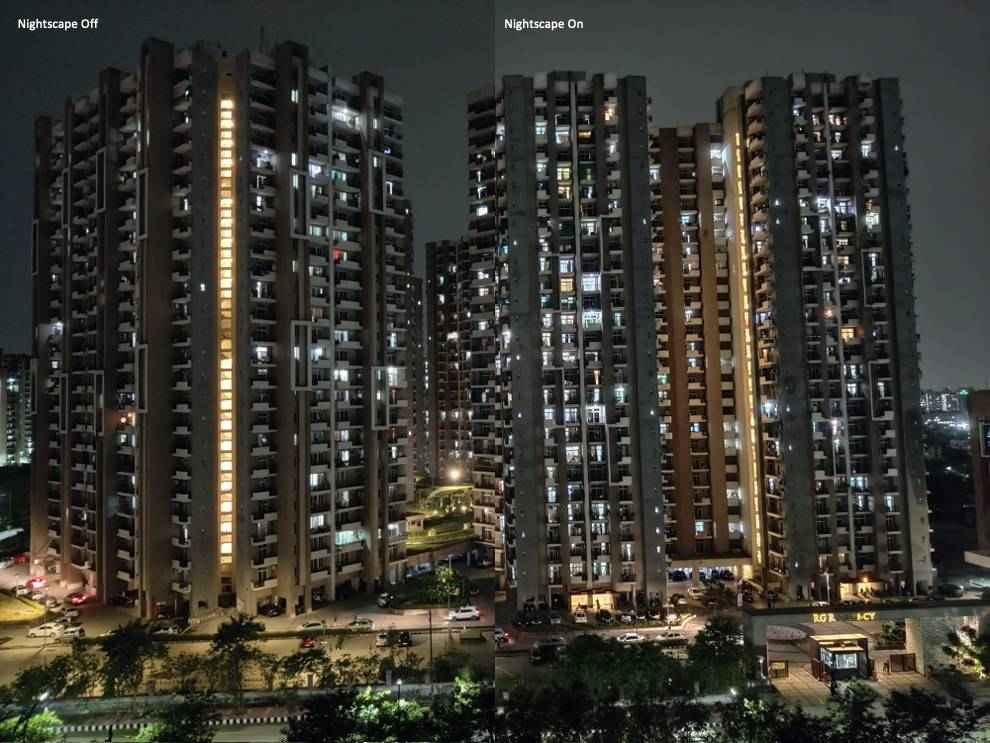 Using the Nightscape mode we were able to get pictures with greater details, though autofocusing behaved erratically at times. Even though the sharpness goes for a toss near the corners as more noise creeps in, the centre area remains in focus and brightens up the scene by a decent margin. The same goes for the ultra-wide-angle camera in Nightscape mode which is better at producing colours and details in low-lit environments.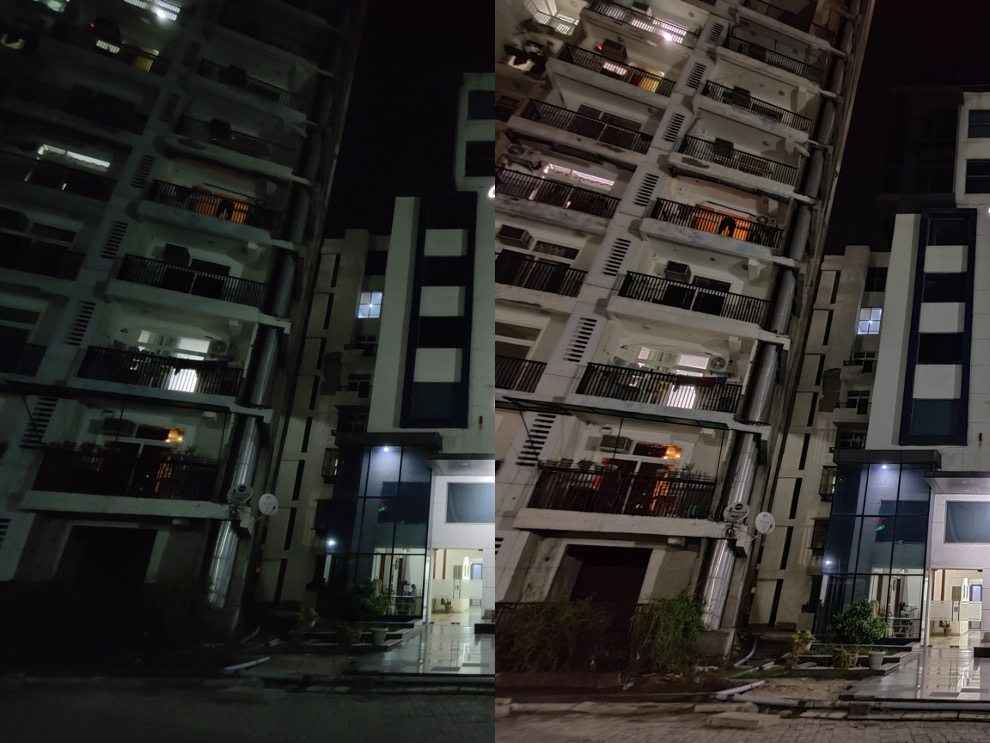 The OnePlus 8 is capable of recording videos in 4K UHD at up to 60FPS and Full HD at up to 240FPS with support for EIS and OIS. The videos from the primary camera are pretty good and stable for the most part. While recording, the camera is able to maintain the focus instantly which is something that the Pro model lacked as it takes too much time to attain focus on a subject of your choosing. One thing we noticed was that there was no option of switching to ultra-wide-angle camera when shooting videos which is a bummer.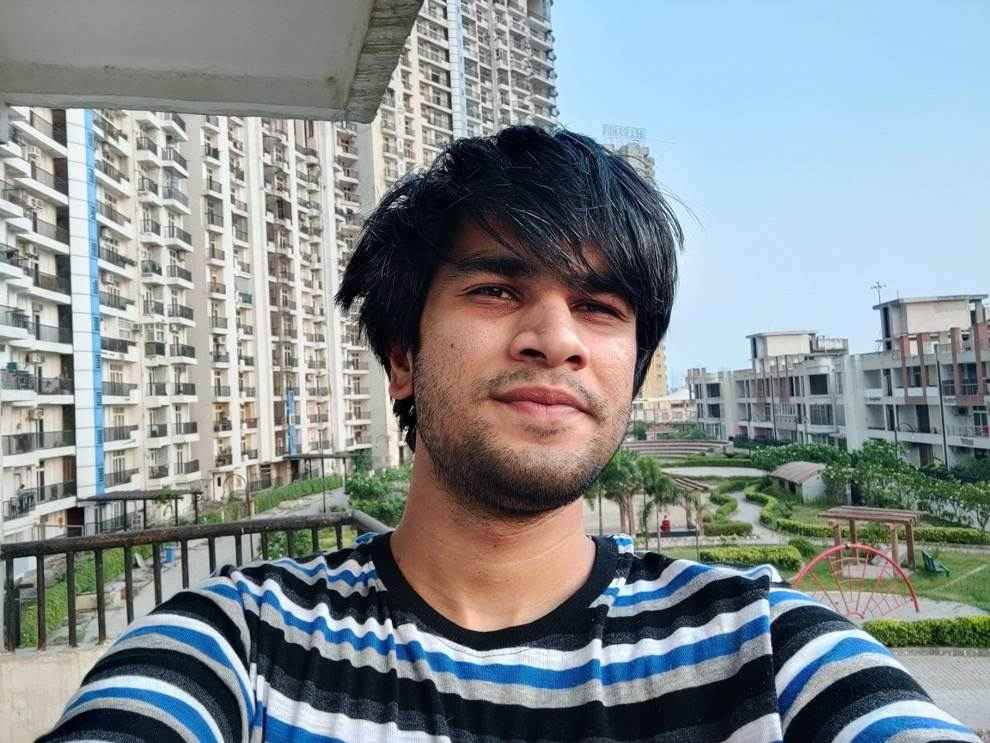 As for the 16MP selfie camera, it creates good-looking pictures in daylight while in low-lit environments the pictures look increasingly processed.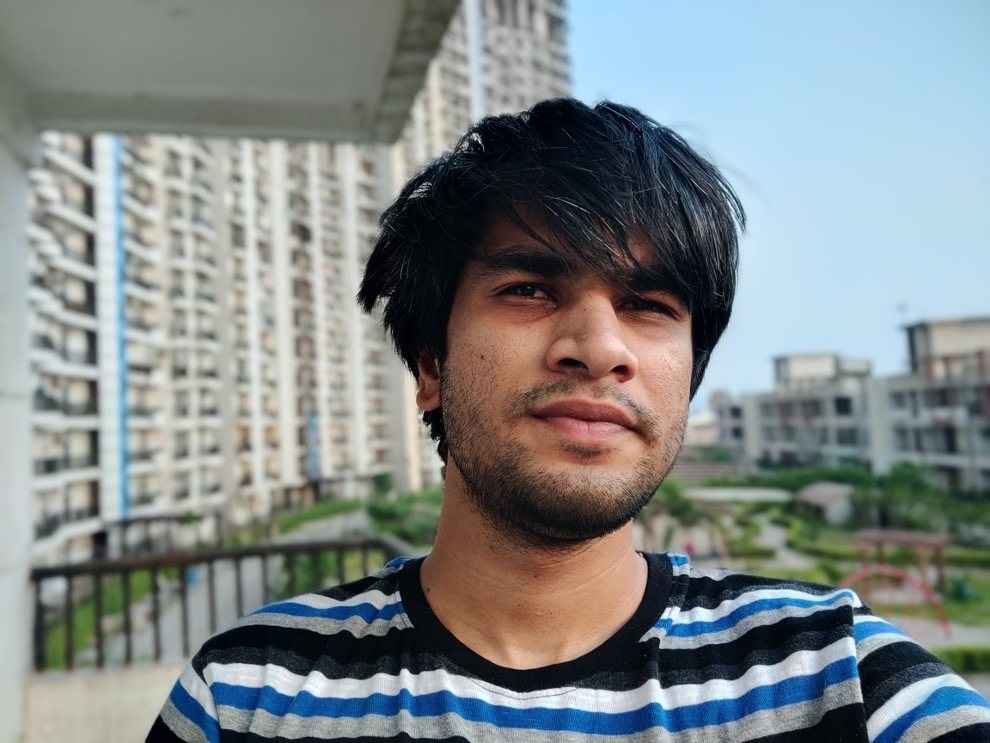 There's a portrait mode that creates a depth-of-field effect around your face while taking a selfie and it is able to separate the foreground from the background pretty easily.
(Note: The camera samples here are resized for web. You can view the high-res pictures here.)
OnePlus 8 Battery Life
OnePlus 8 has a 4,300mAh battery that supports 30W fast charging and comes with the Warp Charge 30 adapter in-the-box. The battery performance depends on different use cases and based on my use, the phone is able to last for a full day and sometimes even more than 24 hours on normal use consisting of a lot of social media use, web browsing, listening to music and watching videos in between.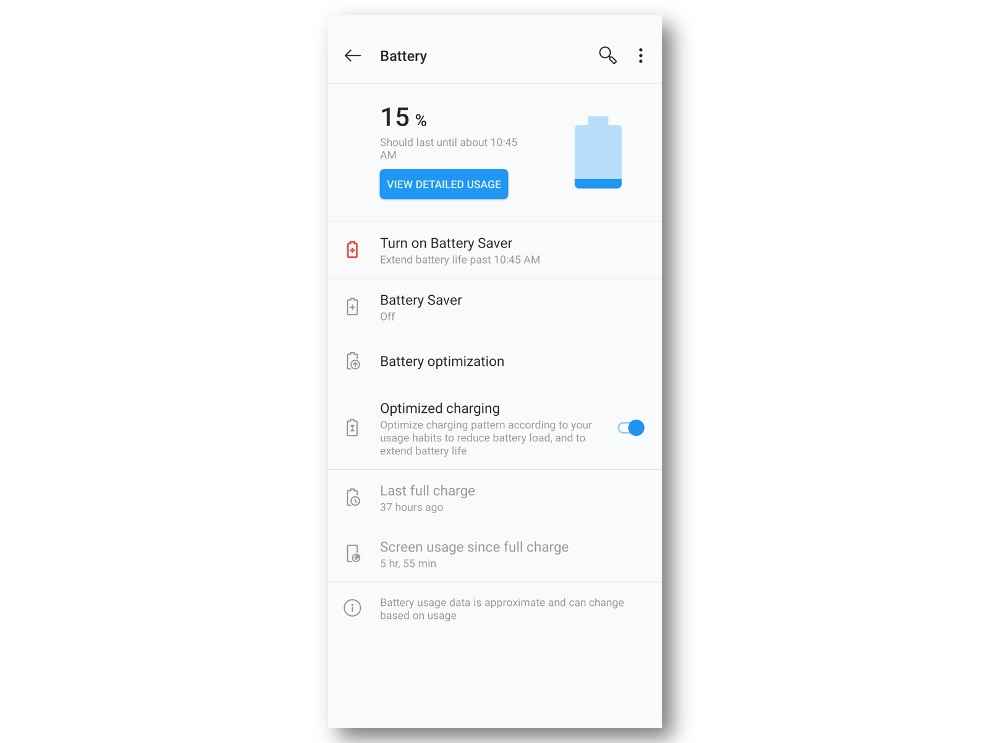 If you're someone who plays games like Call of Duty Mobile and PUBG Mobile extensively, the phone should still give you a day's worth of use on a single charge and it's definitely on the higher side considering the competition.
Surprisingly, in our video loop test, the OnePlus 8 lasted for a full 15 hours on 100 per cent brightness with a three-hour movie running on a loop for the entire time and constant internet connectivity. This is a pretty good result in our books when it comes to battery efficiency especially with the 90Hz refresh rate. The battery took a 7 per cent hit on a 15 minutes session of CoD Mobile, which again is pretty decent.
The phone took 30 minutes to go from 0-50 per cent and 72 minutes to charge fully from 0 to 100 per cent. While it isn't the fastest fast-charging solution available in the market, you'd just be fine with what the OnePlus 8 offers.
OnePlus 8 Display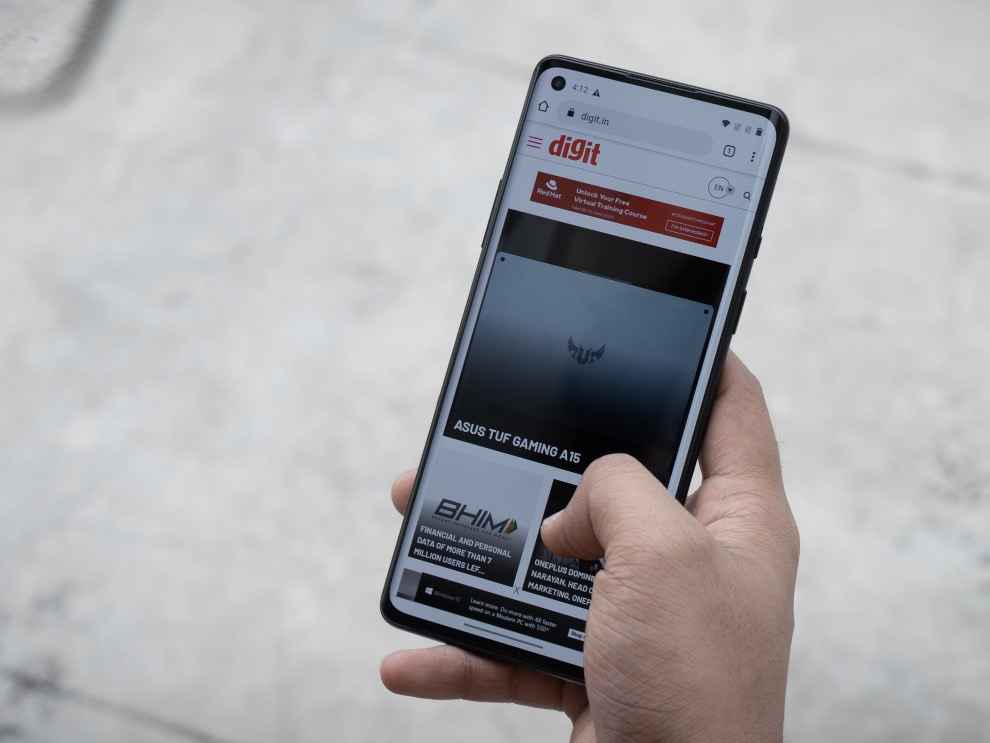 OnePlus 8 features a 6.55-inch display that has a Full HD+ (2400 x 1080 pixels) resolution and uses an AMOLED panel. The screen is HDR10+ certified and has a 90Hz high-refresh-rate which makes everything look buttery-smooth. The display has a peak brightness of 908 nits as measured by our light meter and minimum luminance of 7 nits. This means that the screen can achieve an excellent level of brightness which comes in handy when watching a video or a movie on the phone.
OnePlus has gone with a punch-hole cutout for the front-facing camera this time which gives the screen a 20:9 aspect ratio. It can feel a bit odd when looking at the display for the first time, not so much as the small cutout but rather a black dot in the top corner, but give it some time and your eyes will likely be comfortable with it at the end.
The display is also curved on the sides offering an immersive viewing experience, something that's common with premium flagship phones these days. It has the perfect amount of bend, lesser than the 8 Pro, which makes it comfortable to use with one hand and with gestures enabled. In my use, I did not notice any accidental touch inputs something that's known to be irksome with a curved screen.
The screen on the OnePlus 8 is fairly good at reproducing colours accurately with excellent clarity and has great viewing angles. The sunlight legibility is good too and on par with the competition.
But say for instance you prefer screens with more saturation, OnePlus offers an advanced screen calibration option that lets you tweak the colours between preset options Adobe sRGB and DCI-P3 range. Another thing we noticed was that the curvature of the screen isn't too prominent so you won't be able to notice it when looking directly at it. This adds to the overall experience of interacting with the display.
Another notable thing about OnePlus phones in recent years has to be the biometric security it offers with the in-display fingerprint reader which is able to identify your prints and unlocks your phone in a jiffy.
OnePlus 8 Design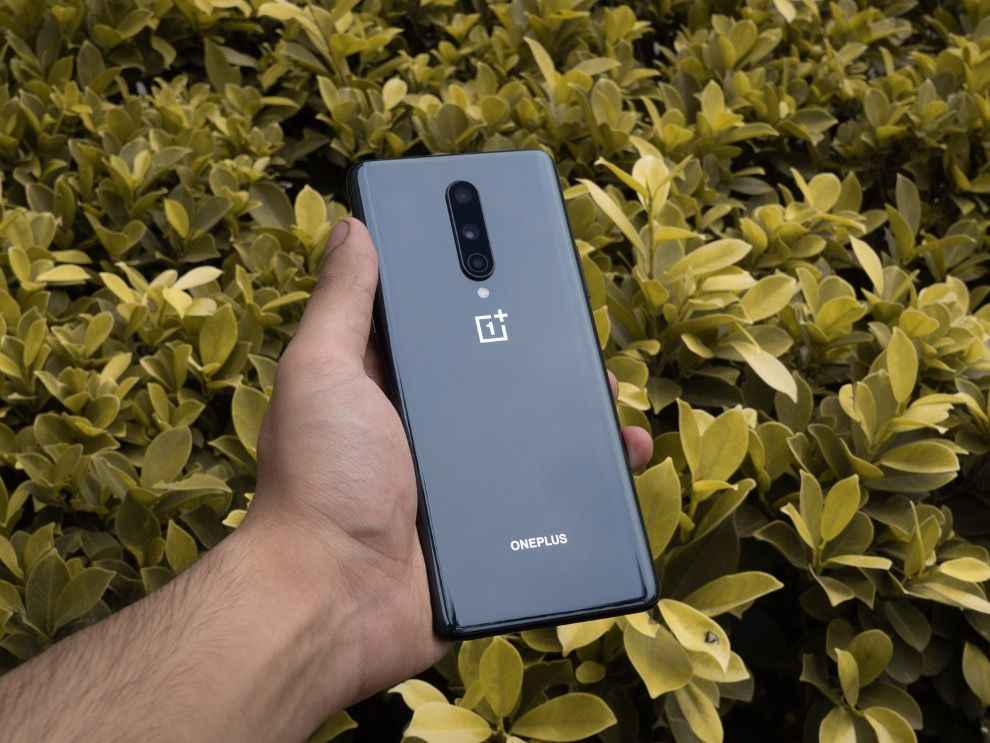 The OnePlus 8 seems to be a very refined smartphone in terms of the design language and is lightweight as well. The phone measures 8 millimetres at its thickest point and weighs in at 180 grams, making it one of the thinnest and lightweight flagship phones to exist right now.
OnePlus 8 comes in three colours-- Onyx Black with a glossy finish, Interstellar Glow with a reflective finish and Glacial Green with a matte finish. Naturally, the black and Glow colour variants are prone to smudges a lot more than the matte version.
It is quite handy to use for day-to-day activities and at no point did the size or weight come across as a hurdle in the overall experience. The OnePlus 8 is built using aluminium chassis slapped with Gorilla Glass 5 on both sides making it durable and comfortable when in the hand.
The conventional candy-bar design just seems refreshing and comfortable to hold with its rounded corners along with a display that just perfectly tapers a bit on the edges. OnePlus offers a transparent case in-the-box which fits just perfectly on the phone with big and bold "Never Settle" written across. It doesn't look odd as it's only visible from certain angles and the best part is that it doesn't add to the weight of the phone. In my use with the case put on, the phone came unscathed after a couple of drops to the marble floor.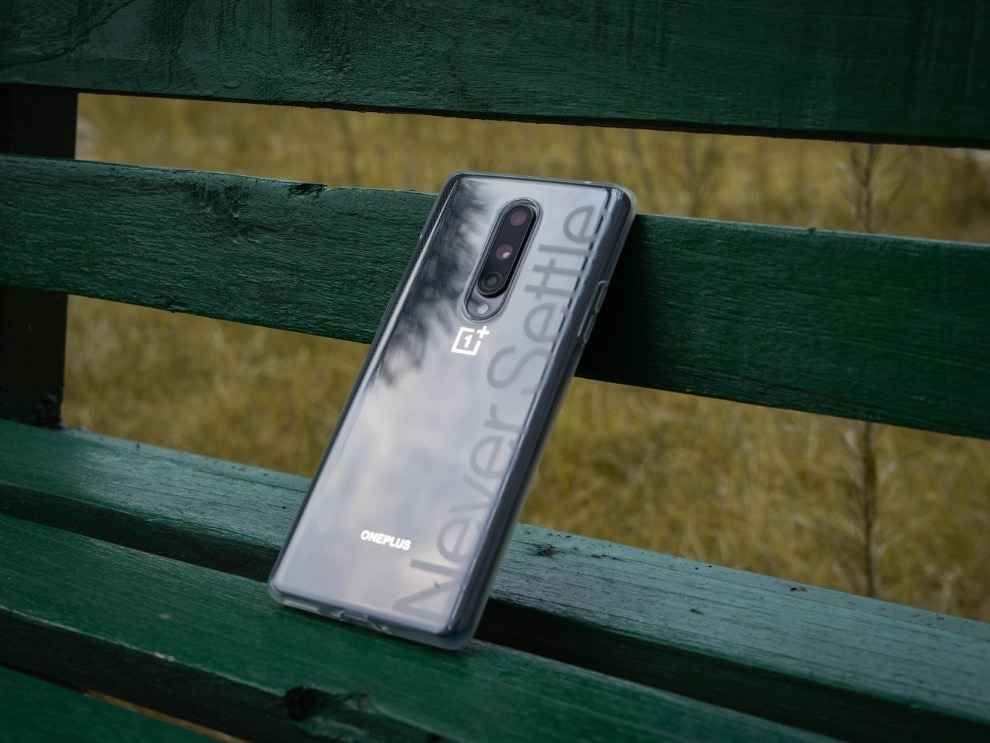 You'll find the alert slider and power button on the right edge and the volume buttons on the left. These buttons are fairly tactile and can be easily reached with one hand. There's a USB Type-C port at the bottom along with the SIM card slot and a speaker unit.
OnePlus 8 doesn't come with an official IP certification in India, however, the same phone has received an IP68 rating when bought in-contract from the US. The missing certification is likely a cost-cutting decision and the phone you get in India offers the same ingress protection, even though it's not officially certified.
OnePlus 8 Verdict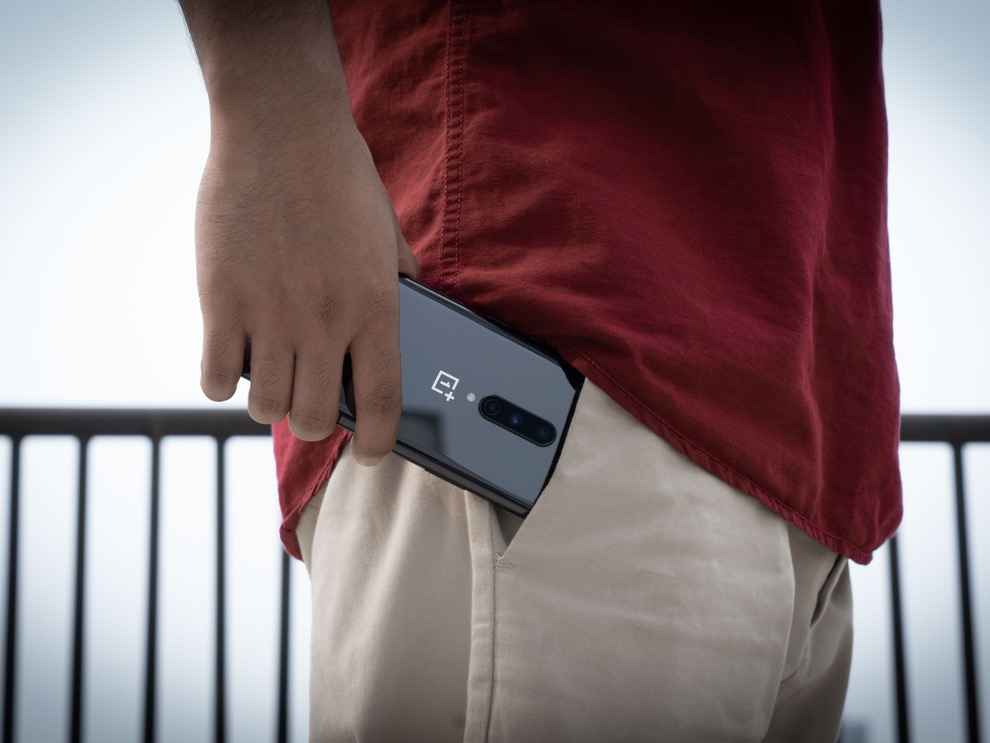 OnePlus 8 nails the essentials which makes it a pretty well-balanced offering from the company. Notwithstanding the unsettled camera performance, it remains a powerful performer with the smoothest Android experience currently available in the market. The display on the OnePlus 8 is great for watching videos and binge-watching Netflix. The battery life of OnePlus 8 is great too and if not better, it's at least on par with the competition.
So, if you're not that critical about getting a versatile pair of cameras on your smartphone, the OnePlus 8 can be considered as a viable option as it offers you a no-frills Android experience and is a phone you can depend upon starting at Rs 41,999.
Sure there are alternatives like the Realme X50 Pro and the iQOO 3 that offer a versatile set of rear cameras but the overall experience of the OnePlus 8 remains unmatched.