HP Pavilion 15-bc008TX detailed review
Gaming laptops are usually dressed in black, with edgy designs and an imposing presence. However, there's a second kind of gaming laptop, one that hides in plain sight, but is yet a good performer. The HP Pavilion 15-bc008TX belongs to that, lesser known family. I've used the laptops for over three weeks now and it's turned out to be one of the best performing laptops in its category. However, is performance all it takes to make a good laptop? We shall find out.
Design and Build
I am not a huge fan of the new redesigned Pavilion laptops. In order to accommodate a broader touchpad, HP has also increased the size of the palm rest. This in turn means the bottom edge will dig into your arms when typing for extended periods, and that becomes quite annoying. The keyboard deck left marks on my wrist, hampering the typing experience.
Like most Pavilion laptops, this one also has a plastic build. And that's fine. The only laptop that has a metal top in this range is the Asus ROG G501VW, which is a gaming laptop. However, HP has done a really good job here. The whole machine has no flex at all and despite the floating display has typically no flex. I say 'floating' because the new hinge design used by HP. There's a visible gap between the base and the screen, which makes the display seem like separate unit.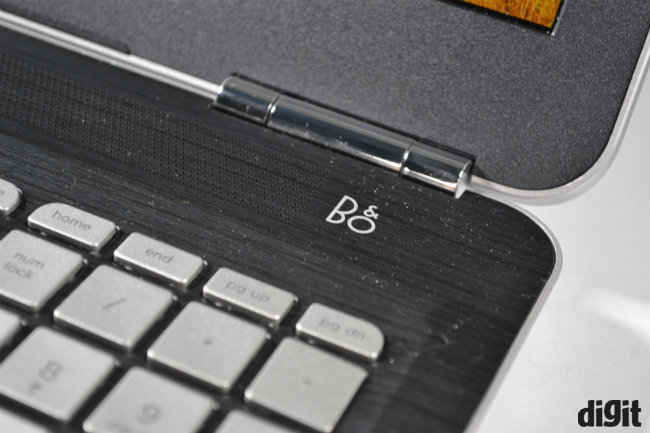 The hinge itself is one of the best I have seen this year. It is extremely sturdy and limits screen wobble to a minimum, even if you shake the machine vigorously. HP claims that the new hinge has provided more space inside the frame for extra battery and the laptop does have good battery life. More on that later.
Ports
HP has taken care of all the essentials. There is an HDMI port, a USB 2.0 port, LAN port and an SD card slot on the right. On the left, there's a Kensington lock, microphone/headphone jack combo, and two USB 3.0 ports. The only port the laptop doesn't have is a USB Type-C port, which is fast becoming a norm.
While two USB 3.0 ports are enough, I wouldn't mind dropping the USB 2.0 port for the faster standard. The ports are ample, well suited to both casual gamers and power users alike.
Display
There is a 15.6-inch display on the HP Pavilion. It has a matte IPS panel with one of the best viewing angles I have seen in this price category. Comparing it with the likes of the ASUS ROG GL552VW and HP's own Envy-j008tx, the 1080p panel on the Pavilion seems slightly better.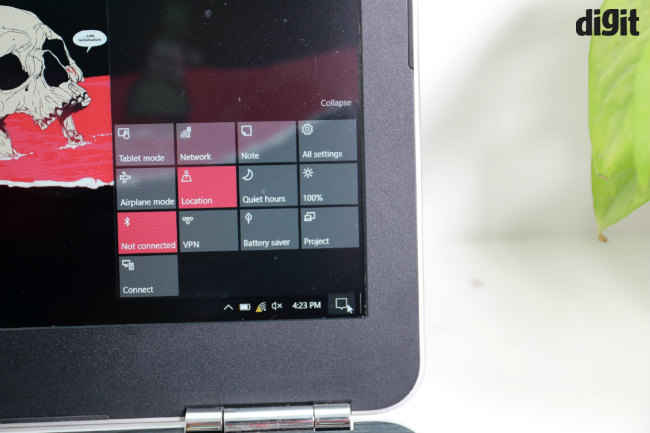 The display is quite bright and is visible under direct sunlight. Colour saturation and contrast levels are also quite good as well, with no light bleed at the edges. The GTX960 doesn't support 2K resolutions while gaming, which is why a 1080p display is all the HP Pavilion 15-bc008TX gets. And it's a good 1080p display, too. HP's machine isn't an out-and-out gaming laptop, meant more for casual gamers, who won't mind the lower resolution.
That said, the Asus ROG G501VW, which sells in the same price range, does provide a 2K display. You won't be able to game on 2K on any of these devices, though, so it remains more of a novelty for now.
Considering the effect of a higher resolution display on the battery and performance, I'm not complaining.
Keyboard and Touchpad
The HP Pavilion features a chiclet style keyboard, with white backlight illumination, but no intensity settings. So, you can either have them on, or off. The good thing is, the keys themselves are painted silver, and easier to identify, in low light areas. The keys are flat and offer small, but precise actuation. While typing experience on the laptop is good, I would have loved a little more resistance as it suits gamers. It would provide improved feedback during heated gaming sessions.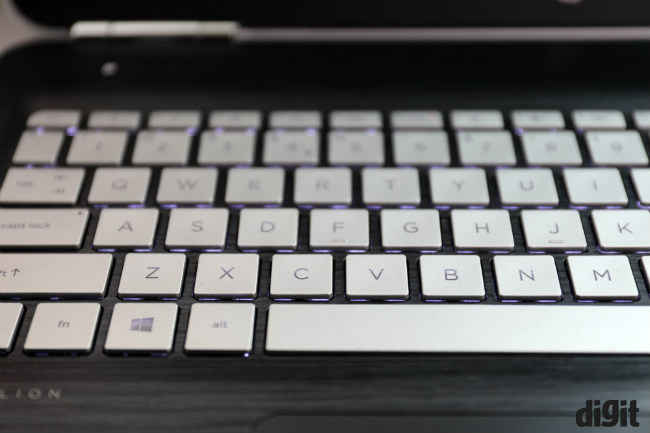 The spacebar key squeaked once in awhile, which is surprising for a new laptop. Also, the laptop does not have a software or physical key to turn off the Windows key while gaming. This seems like a oversight by the company, as the laptop certainly rocks gaming specs, but is not backed by relevant software.
You can't disable the touchpad either. It works well and supports all Windows 10 gestures. The gestures work 80% of the time, with misteps here and there. Overall, the touch surface is smooth and the left and right clicks have short, but precise travel.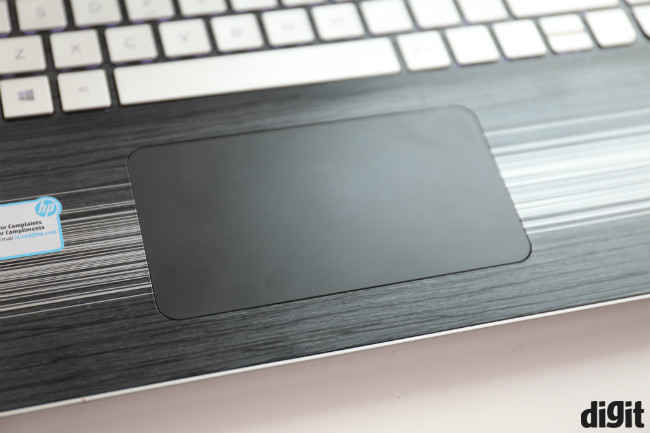 Performance
The laptop may not be aimed at gamers, but it is darn good entry level gaming machine. The HP Pavilion beats dedicated gaming machines, like the Asus ROG501VW and the last generation HP 14-j008tx.
I tried gaming titles such as Dota 2, Wolfenstein: The New Order, Bioshock Infinite, Metro Last Light and more, running them at 50+ frames per second easily. That said, the laptop couldn't maintain high frame rates for Tom Clancy's Division, on high settings. I got playable frame rates for this one on low settings.
The temperature of the CPU and GPU rises while gaming, but the keyboard is well insulated and never felt uncomfortable. The cooling system does a good job, but the fans are noisy when gaming. I recorded average CPU temperatures while web browsing at around 36 degree celsius, going up to 80 degree celsius while gaming. These are quite normal given the tasks being performed.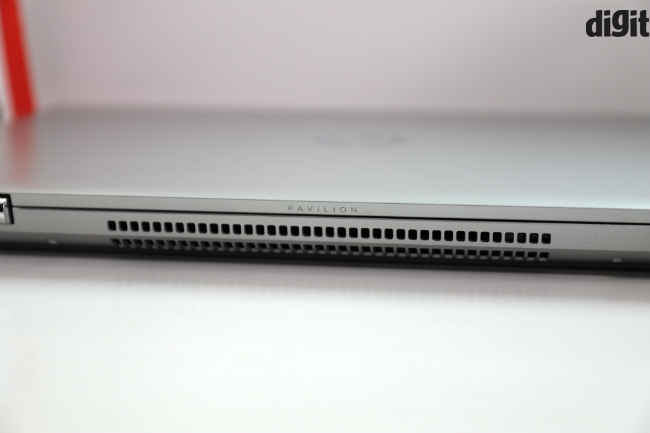 Needless to say, the day-to-day performance is superb. 4K video, Photoshop or simply surfing on Chrome with multiple tabs, this laptop can take it all with ease. However, at a price tag of Rs. 96,000, one expects at least a 256GB SSD, instead of the 128GB version the laptop comes with.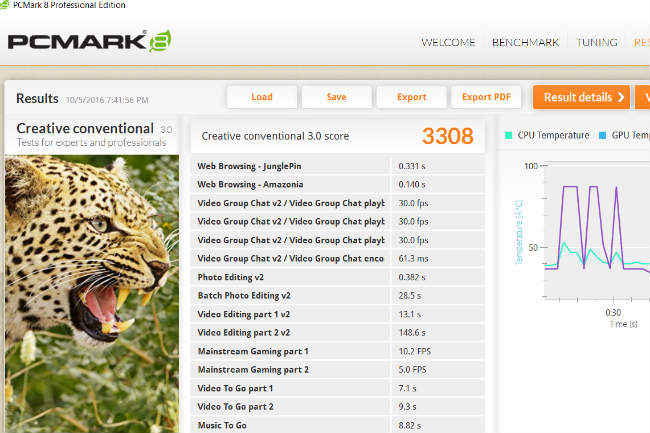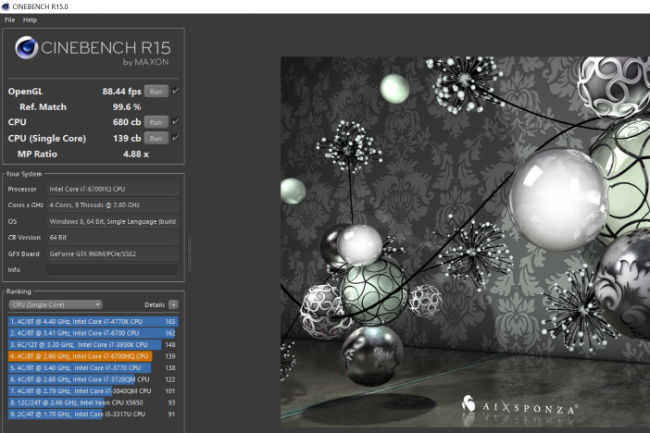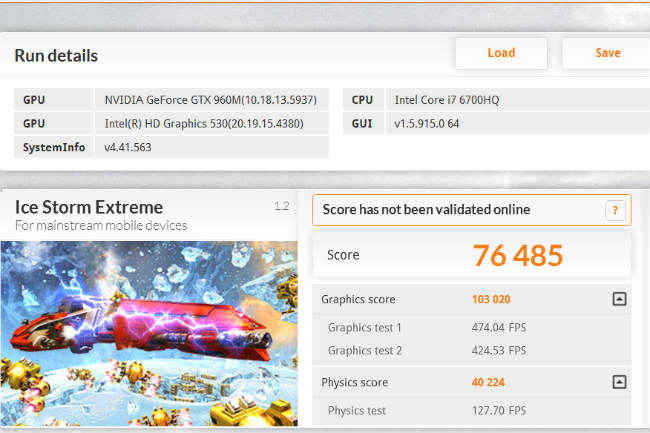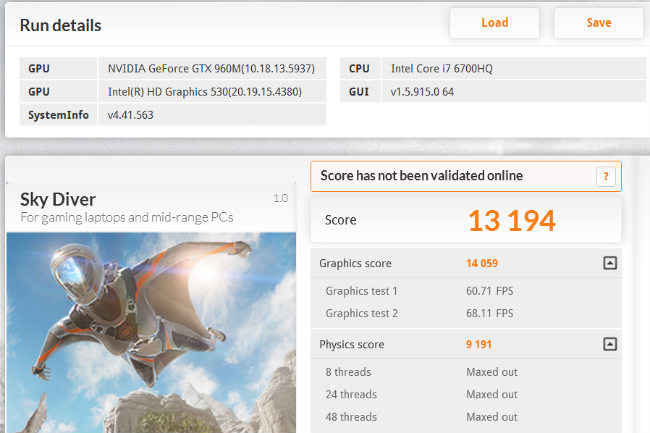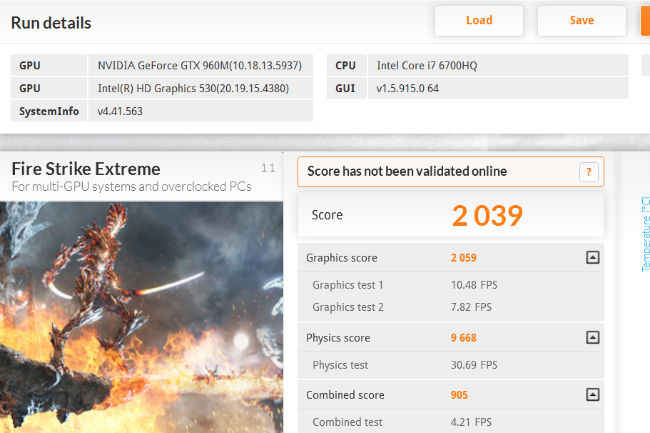 The B&O software enabled speakers do a good job of creating adequately loud audio. Although the lack of bass is quite evident. The output via headphones is much better.
Battery
As I mentioned earlier, the new hinge makes way for a larger battery and that really shows. The HP Pavilion 15-bc008TX has undoubtedly the best battery life among its peers, like the Asus ROG G552VW or the Dell Inspiron 7559.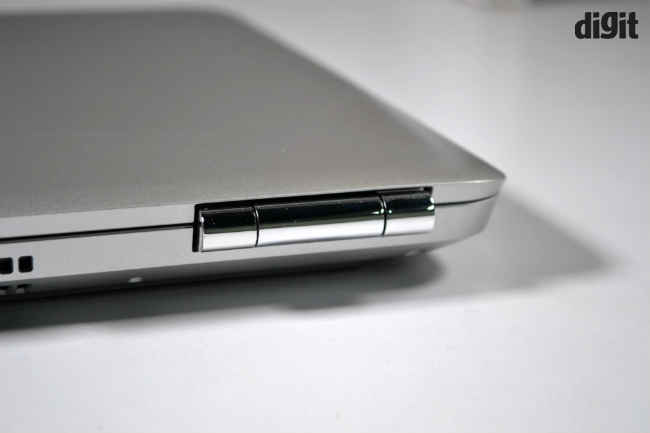 Under normal usage, consisting of browsing the web, watching full HD videos and running applications like Handbrake and Winrar, the laptop served more than six hours of battery life. This is more than any other laptop we have tested in this category, especially with a NVIDIA GeForce GTX960 inside.
Bottomline
The HP Pavilion 15-bc008TX is one of the best entry level gaming laptops we have tested this year. It performs well in almost every task. While gaming, the laptop maintained playable framerates for almost all titles we played. That said, you may have to lower the graphics for some demanding games, since the GTX960 is only an entry level gaming GPU.
The laptop could have been better suited for gaming if it had a more resistive keyboard, but the Pavilion is not aimed at gamers alone. Instead, it is a workhorse, doubling as a gamer.
The HP Pavilion 15-bc008TX is definitely a laptop you should consider if you need a machine that can handle all kinds of heavy software, while also indulging some casual gaming habits.