VERDICT:
The Asus Transformer 3 Pro is not a step forward for hybrids, but it is a cheaper alternative to Microsoft's Surface Pro 4. It's worth considering for those looking for a hybrid.
Asus also claims that the Transformer 3 Pro is "The World's Most Versatile PC", and that is a bold claim to make. I've been testing the hybrid for about 10 days now, to determine whether it can challenge or surpass the Surface Pro 4.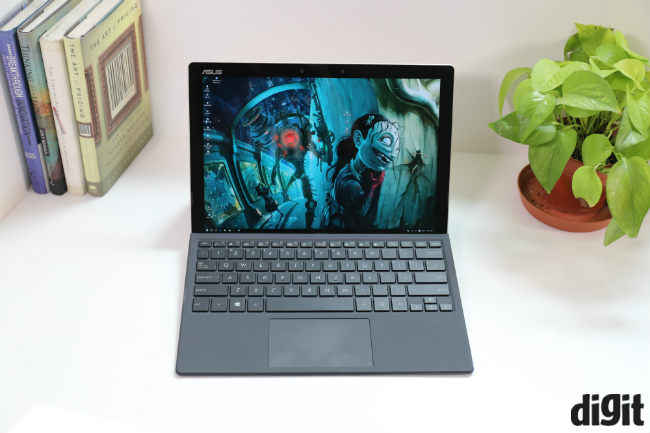 Specifications of our test unit:
Processor: Intel Core i7 6500U
RAM: 16GB DDR3, 931MHz
Storage: 512GB PCIe based
Display: 12.6-inch, 2880 x 1920p
I/O ports: 1 x USB 3.1 Type-C + Thunderbolt 3, 1 x USB 3.0, 1 x HDMI, 1 x microphone headphone combo, 1 x microSD card reader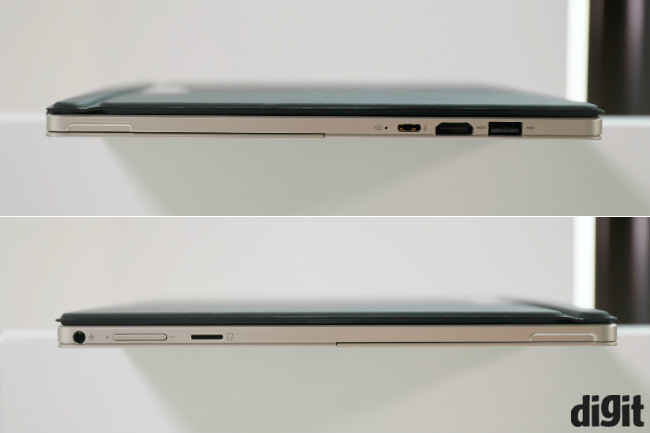 Build and Design: Familiar
Asus wants to recreate the Surface Pro 4, which is perhaps why the Transformer 3 Pro looks identical to that device. The display is 0.3-inch larger, but with the same 3:2 aspect ratio. It is about 8.5-mm thick, and its kickstand is basically the same as the Surface. That's no surprise given the similarity in designs of almost every hybrid we've reviewed this year.
I wouldn't mind the similarities in design is Asus has matched it in build quality. The Transformer 3 Pro showed scuff marks within about a week. I carried it in the soft pouch of my laptop bag and mostly used it propped up on a table, with the keyboard attached. After about a week, I noticed scuff-marks at the corners.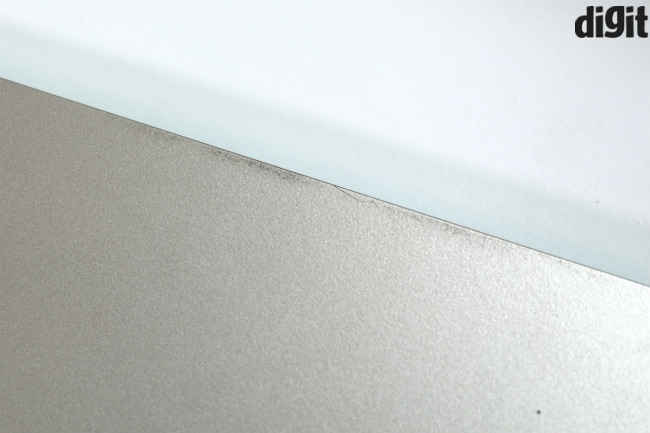 The button and port layouts on the machine are quite good, although an extra USB port would have been appreciated. In fact, at the price Asus is asking, an I/O dock could have been included in the box.
Display: Sharp and colourful
The colour saturation on the Asus Transformer 3 Pro is great, as is the quality and touch response of the display. Windows 10 doesn't qualify as a touch friendly OS, but basic gestures, such as touch and hold to right clock, swiping from the edge, two finger zoom etc. work without any hiccups. However, you will have to keep wiping the fingerprints off the display intermittently. It's also worth noting that the brightness controls on our review unit weren't working.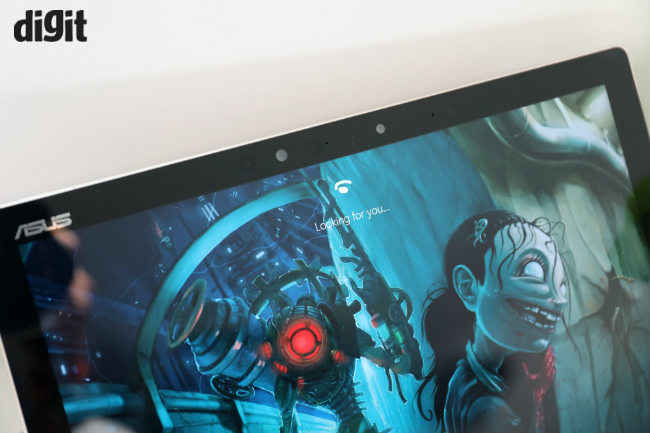 The stylus provided by Asus works fine. We tried apps like Paint, OneNote and more, and the different levels of pressure is useful. The software does a good job with palm rejection. It doesn't magnetically attach to the Transformer 3 Pro, though, meaning it is easier to lose.
The good thing is that the stylus is also included in the price.
Detachable keyboard: Not the best
Asus' version of the Type Cover keyboard from Microsoft is quite good. It is backlit and will suit just about anyone. You'll only need to get used to it if you're coming from a mechanical keyboard.
The soft touch material used in the keyboard adds to the comfort, and it's a nice keyboard to use for extended periods of typing. It offers 1.4mm key travel and keys are amply spaced.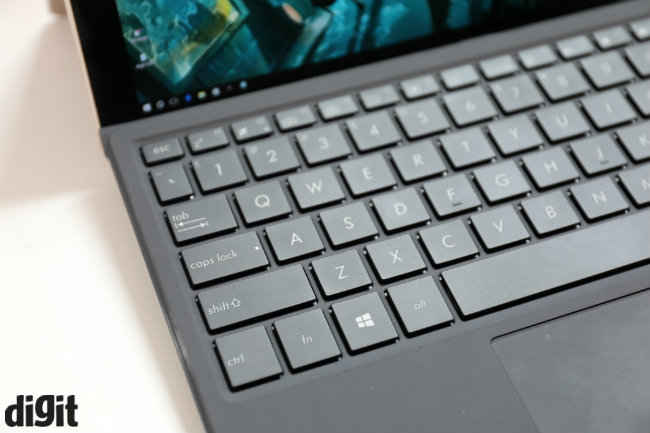 The touchpad also is smooth and responsive for the most part. It uses Microsoft's Precision Touchpad, but doesn't quite respond to gestures consistently. While all Windows gestures are supported, the touchpad stopped responding a few times and wouldn't register gestures at others.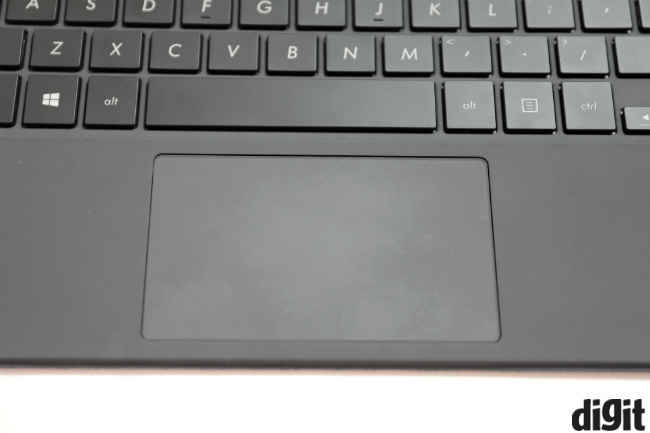 Further, the magnetic connectors between the keyboard and tablet aren't very powerful. The top half will come off if you try to lift it with the keyboard connected. It's quite loose and is a major issue when using this as a laptop.
Performance: Powerful, but not to its full potential
Our review unit is the top model of the Transformer 3 Pro. It runs on the Intel i7 6500U, has 16GB of RAM and 512GB storage. It is also available in Intel Core i5 variant with 8GB of RAM and a 512GB SSD. With the same specs, the Surface Pro 4 will cost you almost Rs. 2 lakh.
That's all on paper, though. As a day-to-day tablet, you can open twenty tabs on Google Chrome, watch a Blu-Ray rip, and let OneDrive download in the background, without generating heavy lags.
However, the Intel i7-powered Transformer 3 Pro is basically as fast as the i5-powered variant of the Surface Pro 4. The processor clock speed never crossed 1.9GHz, and if you try to tax it with games (like Telltale's Batman), it throttles to 1.1GHz. This results in stutters and frame skips even on low graphics settings.
Like the Surface, the Transformer also heats up at such intense activities. The tablet part of the machine hits 40 degree celsius easily, and mobile games like Asphalt 8 drove it up to 55 degrees. That's what happens when you put a PC-class processor on a mobile device.
Compared to similarly powered devices, the Transformer 3 Pro is slower, leaving the i7 processor as a spec-sheet boost only. To be clear, its performance is not worth complaining, but if you've used devices like the Surface Pro 4, you may find the Transformer 3 Pro just slightly slower.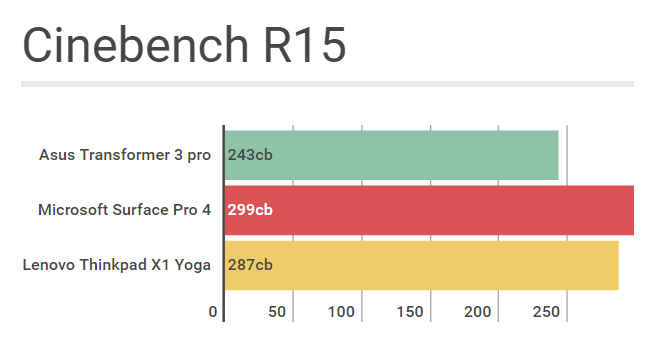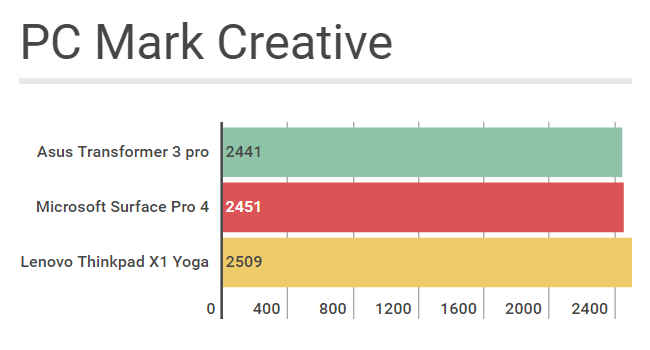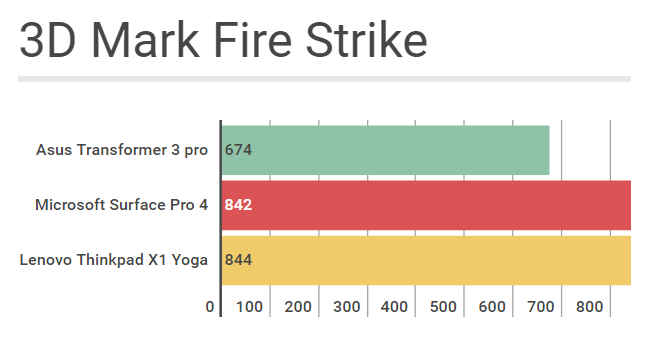 Battery: Being powerful has its downsides
Heat isn't the only issue with putting a PC-class processor on a tablet. All the hybrids we reviewed this year had sub-par battery life. Yes, that includes the Surface Pro 4 as well.
Given their prices, one needs them to last for at least 10 hours, and the Asus Transformer 3 Pro can not do so. The i7 drains battery, as does the high resolution touchscreen. With simple browsing, emails and typing, you're looking at a 5 hour battery life at best. Much like other hybrids, we couldn't get this one to last for over 4.5 hours when streaming high-definition video, continuously.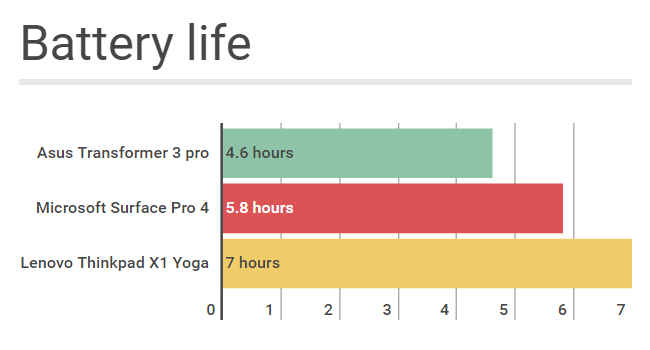 Bottomline
Is the Asus Transformer 3 Pro an alternative to the Surface Pro 4? It most definitely is. Is it as good and powerful as that device? We wouldn't say so. The build quality is not quite as good, and the touchpad needs more work. In absolute terms, it's not as fast either. We reviewed the i5-powered Surface Pro 4, which was 10% faster than this.
However, it's about 25% cheaper than Microsoft's tablet, and the keyboard and stylus are included in the price. That makes the Transformer 3 Pro worth considering for anyone looking for a hybrid.
Much like its competitors, this tablet/hybrid can't truly replace a laptop. Asus hasn't taken a step beyond what you already get in the market. Rather, it's providing almost the same at a cheaper price point.