VERDICT:
The Panasonic GH5s is a mirrorless camera armed to the teeth with features that would make any film-maker giggle with excitement. It does Cinema 4K video at numerous bitrates for the highest quality possible, along with offering the ability to shoot HDR video in Hybrid Log Gamma. The low light ISO performance is unbelievably good when you consider the size of the sensor, all thanks to the dual Native ISO the sensor offers. In terms of output, the camera does not falter on any account, but the lack of in-body image stabilisation does limit the audience of this camera to professionals who own gimbals and other stabilising rigs.
Panasonic GH5s: Specifications and Features
The Panasonic GH5s is a mirrorless interchangeable lens camera from the Japanese company, one designed specifically keeping film-makers in mind. Up until now, Panasonic's mirrorless cameras have had great video features, but photography was always at the core of product design. However, with the GH5s, the company has put video first and photography second. To this end, there is a brand new sensor here with 12-million pixels on the silicon, however, the camera effectively shoots at 10.2 megapixels. The pixel pitch has thus increased considerably when compared to the GH5, but in all honesty, the Sony A7sII is the real competitor here. The new sensor also brings to market Dual Native ISO, which is supposed to improve high ISO shooting. Every sensor has a native ISO, and the higher you go away from this native ISO, the more noise you get from a sensor. With the GH5s, you can change the native ISO of the sensor from ISO 400 to ISO2500, retaining the signal-to-noise ratio for numbers as high as ISO 8000.
While the sensor receives such an incredible upgrade, Panasonic removed the one feature that has been the very hallmark of their cameras; in-body image stabilisation (IBIS). Panasonic says they had to remove the IBIS because they understand that most professionals would use this camera mounted on a rig or a more professional gimbal of sorts, and the IBIS would adversely interact with said gimbal, even when the feature was turned off. So the solution to the problem was to remove the feature altogether. This by itself makes it seem like Panasonic designed this camera to be more of something professionals would use, and not an average enthusiast, unlike the GH5. The lack of image stabilisation does hurt the camera in ways more than one, but I will get into it later. Panasonic does say that almost all their lenses for the micro four-thirds system have optical image stabilisation, as did the 42.5mm f/1.2 lens my review unit came with.
The real glory in terms of features goes to the video side of things. The Panasonic GH5s offers a plethora of codecs, bitrates, resolutions and frame rates to shoot it. Its really ridiculous just how much this camera can do even if you're recording to an internal SD card. For those who are curious, you can even shoot 10-bit 4K video in both V-Log and HLG, the latter being an HDR compliant standard for video. We'll talk more in detail about the video side of this camera in a later, dedicated section.
Design and Build
The Panasonic GH5s, in all honesty, does not feel like a mirrorless camera. From its shape and size, one could easily confuse it for an entry-level DSLR, but when you factor in what its capable of doing, size becomes secondary. The ergonomics of the GH5s are truly magnificent, mostly because of the grip. It is deep and contoured to accommodate many different hand sizes. The controls are incredibly intuitive, and the camera offers a generous section of custom function buttons that can be used to map any setting you'd like. I did feel that the large movie record button was a little out of my finger's reach, often prompting me to let go of the grip in order to hit record, but then again, I have small hands so this is an issue that is very common for me. For anyone with slightly bigger hands, this shouldn't be an issue, but what you will definitely not like is hitting all the other buttons that surround the record button. I feel that Panasonic could have given the record button its own, dedicated space in an easier to reach spot, given that this is a film-maker's camera.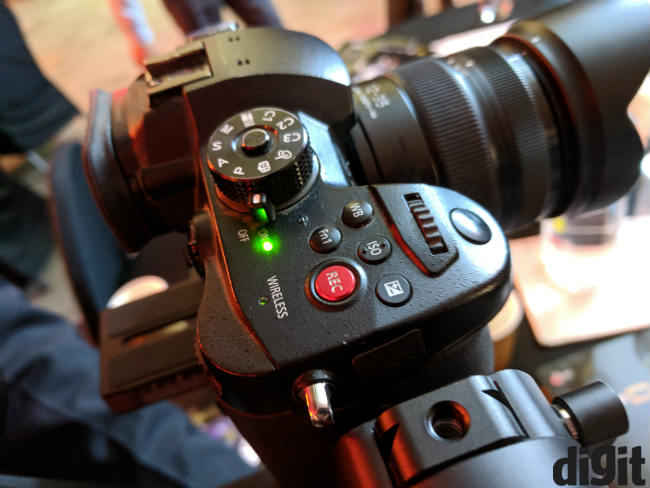 Video Performance: More than you (or your PC can handle)
The Panasonic GH5s lets you choose between multiple video codecs such as AVCHD, MP4 (HEVC) and MOV. Between these, there is also a choice of multiple bitrates for 4K, 1080p and 720p video. For reference, you can shoot as high at 400mbits stream of Cinema 4K video at 24fps with 10-bit color information. Everything is a permutation-combination, but it should be said that there is very little chance that this camera leaves anyone's preference out. For those particularly interested in complete control over the colour output, you can shoot in Hybrid Log Gamma (HLG) or V-Log when the codec is set to MOV. V-LOG is available in mp4 too, but not HLG. If you'd like higher frame rates for Cinema 4K, you'll need an external recorder like the Atomos Shogun to record C4K in 10-bit color at 60p. Unfortunately, there is no RAW output for video.
As advertised, the HLG video profile allows you to grade the video file to not only extract more colours, but also better dynamic range as you would expect from the Standard colour profile. The only downside is that shooting in HLG or even V-Log requires professional colour grading, without which, your footage will just look devoid of any colour or contrast. If you thought that "HDR video" meant crazy good colours that you've seen in demo videos coming right out of the camera, you're going to be sorely disappointed. HDR video, by its nature, requires extensive colour grading, and the Panasonic GH5s shoots files that will withstand the kind of colour correction needed to output an HDR video file.
During my time shooting in the 10-bit colour space, I hit a major roadblock; my editing monitor. Even though I own a professional monitor (Dell U2515), it is still an 8-bit panel, meaning, it is only capable of replicating the 16.7 million colours that comprise the 8-bit space. If you thought that was a lot of colour, 10-bit colour, in comparison, comprises of 10.7 billion distinct possible colours. Also, a particular colour in the 8-bit space will not have the same numeric value in the 10-bit space, meaning that colours tend to get shuffled around if you're not using the right hardware. Trying to edit video with 10-bit colour on an 8-bit monitor led to a lot of inaccuracies in colour, prompting me to eventually discard the grading. However, Dell has been kind enough to ship a 4K HDR monitor with a true 10-bit panel to our test lab, so I will share the final graded videos with you very soon. However, even while pushing the colour and exposure in DaVinci Resolve (and Adobe Premiere Pro), it is easy to tell the incredible latitude offered by shooting in V-Log and HLG in comparison to the standard colour profile. Videos shot in 8-bit colour space using V-Log and HLG also offered the same advantages in a slightly reduced capacity, while the Standard colour profile offered little room for colour correction in post-production.
As great as the footage from the Panasonic GH5s is, it isn't the run-and-gun camera we would have all loved for it to be. With no IBIS, the camera relies on either the OIS offered by Panasonic lenses or professional gimbals (Which add more heft and weight). Its large pixel pitch paired with the secondary native ISO of 2500 mostly negates the disadvantage that is inherent to small size sensors in comparison to full frame cameras. The Panasonic GH5s is a formidable camera, especially for indie film-makers who are looking to break into the new trend of 4K HDR videos. The HDR workflow is extremely complex and expensive right now, but the Panasonic GH5s eliminates one of the biggest roadblocks in the process; an affordable camera that can shoot 4K HDR video.
Panasonic GH5s as a Photographer's Camera
I prefer to call myself a photographer more than a "video-person" simply because I've been taking photos for far longer than I have been shooting videos. Therefore, for me, it was very important to see what the GH5s offered to me as a photographer. What I was pleasantly surprised about was getting really GOOD high-ISO performance. I could push the sensor all the way to ISO 8000 and walk away with RAW files that require no noise reduction. While I expect this kind of behaviour from my Sony A7 MarkII, which is a full frame camera, getting that from a sensor far smaller was definitely impressive. The autofocus is also pretty spot on for the most part, regardless of whether you use the joystick on the back to move the points around or use the touch-screen. Panasonic was unable to share a second (and third) lens with me to test the camera, so I could not verify how much of the AF performance, in this case, depended on the lens. Expect the AF to work reliably up until -2eV, then become somewhat hit-or-miss around the -3eV mark, with performance dropping sharply as illumination goes lower. This is in line with the AF performance of most professional DSLRs out there today, maybe just a smidge lower, but to be able to get even this much out of a camera that has "smaller everything," it is impressive.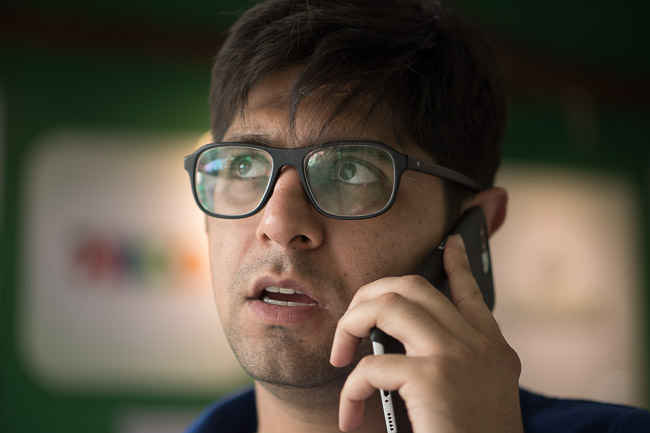 I shot all my photos in RAW and if you're not shooting RAW on your DSLR/mirrorless camera, you're doing it wrong. The RAW files coming out of the GH5s offer almost 2.5 stops worth of highlight recovery, but somewhere close to 2 stops of shadow recovery (before it comes riddled with noise). With more careful and balanced edits, you could squeeze almost 3 stops of additional dynamic range in either direction, which is again impressive. The image files were graded in Adobe Lightroom and favoured a warm tone by default. A little of the camera colour profile can fix that if you think it needs fixing. My favourite thing about the GH5s's sensor is the way it handles the colour green. All CMOS sensors have twice as many green pixels as they do red and blue, meaning for every one red and one blue pixel, there will be two green pixels that follow. Due to this, sometimes the colour green can appear unnatural in photos and requires special tweaking in post-production. I didn't face this issue on the GH5s at all. The Greens are well balanced (across all shades) and do not appear to be over-saturated.
When it comes to photos, the GH5s will easily let you push the sensor all the way to ISO 8000 for very clean images. You can go higher, but then you'll have to apply noise reduction which could compromise the image quality, especially if you're looking for detail. There are, however, two very noticeable downsides to the GH5s as a photography camera. First, the lack of in-body image stabilization means you're going to have to invest in lenses with OIS. This means you'll have to stick with Panasonic made lenses as many third-party lenses for the micro four-thirds mount do not have OIS, as these cameras generally have IBIS. The second happens to be the resolution. At 10.2-megapixel effective output, one could say that the files can be printed as large as poster size (36×24 inch), but there is very little room for cropping. As many would know, cropping in post can be a huge part of every photographer's workflow and the 10.2-megapixel files just do not offer enough wiggle room for this. You can view camera samples in full resolution on our Flickr page here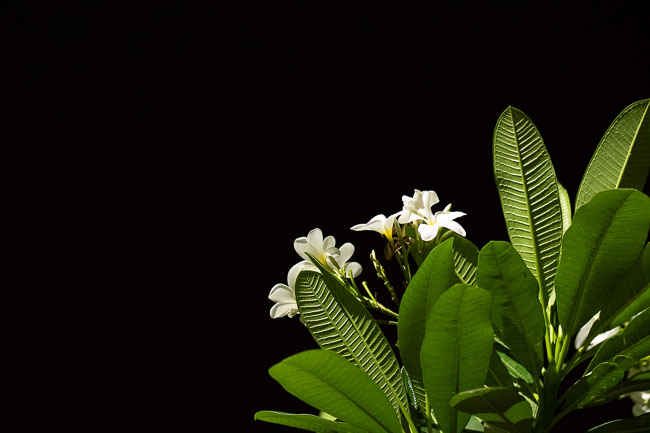 Bottomline
There's a lot to love about the Panasonic GH5s. For starters, at this price, good luck finding any other camera that can-do Cinema 4K HDR in-camera. The camera is a great addition to any professional cinematographer or indie film-maker's arsenal since you can shoot practically every format, resolution and frame-rate of importance all in-camera (without requiring an external recorder). However, Panasonic has made this camera for professionals, which has led to the elimination of features that would have helped an enthusiast. The removal of IBIS is noticeable, and anyone considering using the GH5s for making films will have to invest in gimbals or other stabilization rigs. For photographers, this means that you will have to invest in lenses with optical image stabilization, but from what I saw, the OIS in Panasonic's own Summilux 42.5mm f/1.2 couldn't cope with certain situations and shutter speeds. For what the camera can do, there is no equal for sure, but the right audience for the GH5s is severely limited to only the professionals. Had Panasonic not removed IBIS, this would have made for an amazing camera for practically anyone. Hopefully the newer lenses Panasonic releases will have better OIS.