VERDICT:
Audio Technica has produced a winner in its price range with the ATH-S200BT. They may not be feature-laden or sport premium materials, however, the impressive battery life spanning a whopping 40 hours and the compelling sound quality, especially at this price point, makes it a fantastic buy for users looking to own a solid pair of wireless Bluetooth headphones. There are a few build and performance issues here and there, but they can easily be disregarded for the most part, since they are minor hiccups in what actually are a great pair of headphones.
One of the leaders in the professional audio segment, Audio Technica, is also slowly but surely starting to establish themselves as a worthwhile contender in the consumer audio space as well. Their latest consumer headphones offering, the Audio Technica ATH-S200BT headphones are priced conservatively at Rs 4,490. This may be the first time that a pair of Bluetooth headphones housed at this price range has the capability of lasting for approximately 40 hours, which is astoundingly good. However, let's delve further into exploring these cans as we put them to the test.
Performance
The Audio Technica ATH-S200BT headphones give consumers enough reason to invest their money in them for the battery alone, however, the sound quality is quite good on these affordable Bluetooth headphones. The headphones cover the basics pretty well and sound quite solid throughout a wide variety of genres. They are tonally competent, the bass isn't overpowering or underwhelming, the treble is not overly sharp or muted and the mids aren't too held back either. However, the headphones are dynamically flat, in the sense that they can struggle to bring music to life unless the volume is turned up considerably. However, this just tends to highlight the okay-ish refinement of the upper mids and other than that, just makes things louder, not dynamically vibrant.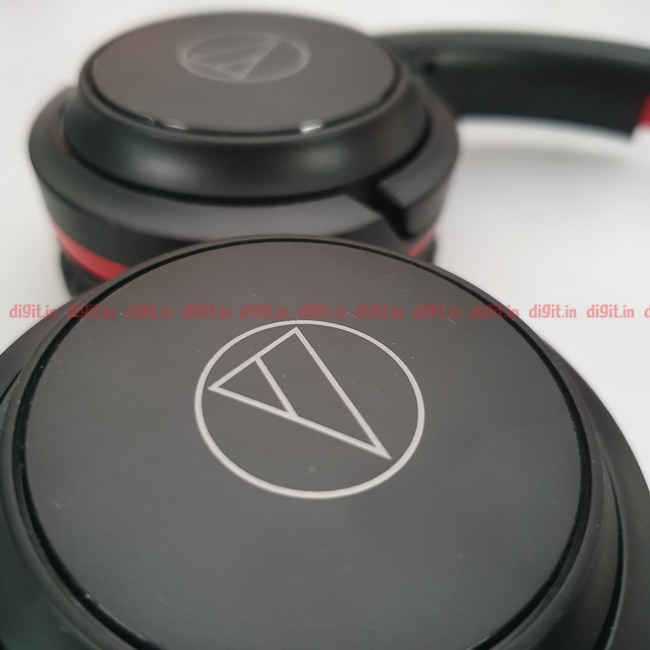 In Pull Me Under by Dream Theatre, the headphones are unable to appropriately separate the vocals and the instruments. The vocals seemed to be drowned behind instruments in rock and metal music. Paradise City by Guns 'n Roses seems listless overall unless the volume is set at above 80 per cent, which we do not recommend (if you value your hearing).
On the other hand, vocals are abundantly clear on these headphones when not masked by an array of instruments, and there is almost no noticeable distortion, even in intensive tracks like Centuries by Fall Out Boy. While most Bluetooth headphones seem to be on the quiet side, which is often a source for complaints, these cans can get exceedingly loud. The headphones also seem to be more suited towards warmer tracks.
Media playback on Netflix and YouTube was quite an enjoyable experience as well and the headphones properly emulated the dialogue and background sounds which made for a great experience overall. There was absolutely no lag between the media content and the playback on the headphones, which is great. Call quality is somewhat touch and go on these headphones. The voice coming through seems to be hollow and far-away, however, the person on the other end could hear what we were saying quite clearly.
Design and Comfort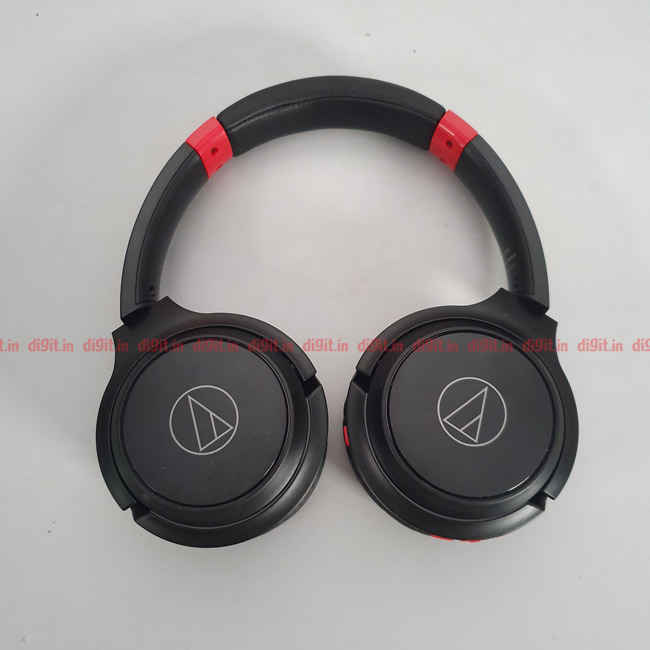 At first glance, you will notice that the ATH-S200BT headphones look like a typical pair of Audio Technica headphones despite the price point. They sport sleek black and grey accents that Audio Technica is known for, which in turn, enhances the look of the headphones, making them more visually appealing. However, upon further inspection, you will realise that the headphones are largely made out of plastic and also feels pretty flimsy in-hand. Despite that, the build is decent since they do not creak as you put them on and the buttons don't rattle. The Audio Technica logo sits flush in the centre on the back of the cups and looks like geometric artwork.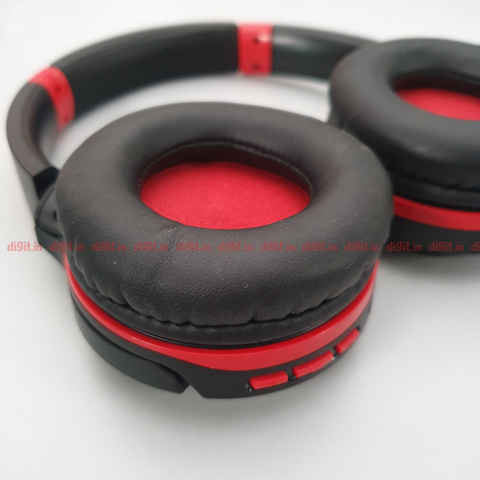 While aesthetics might not be an issue here, especially at this conservative price point, the comfort, for us, was certainly a downside. The Audio Technica ATH-S200BT headphones are on-ear headphones, so they do not envelop your ear completely. The pads on the earcups use basic reflex foam instead of memory foam, which makes them significantly less comfortable to wear. We found that after an hour of keeping these cans on, it got pretty uncomfortable, especially with earrings. The headphones also don't fold up, which is a shame. However, the earcups can be twisted to make them easier to store.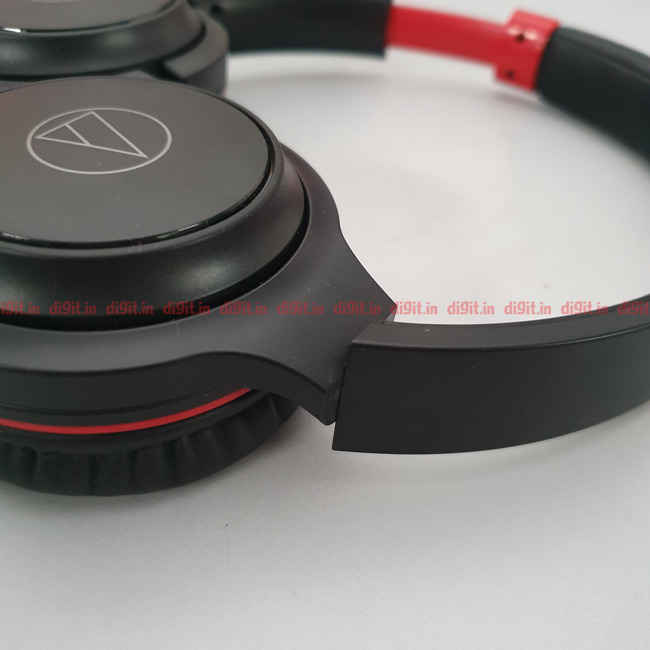 The clamping force of the headphones iwas a little too tight for our taste, they can get especially uncomfortable after a period of time if you wear spectacles or earrings, or even otherwise. However, the tight fit does make them very secure and minimises sound leakage as well.
Features
While the headphones does lack flashy, premium features such as water resistance, supported app, USB-C charging and others, a few onboard features are present which are quite useful and perform as advertised. The Audio Technica ATH-S200BT headphones have a superb battery life which lasts upto 40 hours. Most headphones at this price, or even higher, including the Infinix Quiet X, Ant Audio H82 Treble, and JBL E55BT, come nowhere close to the calibre of battery life that the ATH-S200BT sport. At this competitive pricing, you can own a pair of headphones that you charge to 100 per cent once and then forget about it for days on end, which is fantastic.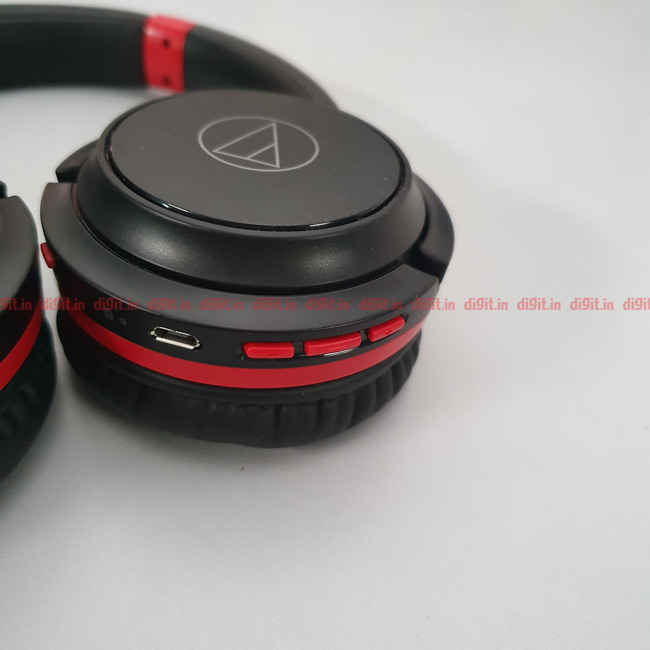 The playback controls all reside on the bottom of the left earcup. There's a physical on/off switch, however, the headphones do seem to switch to standby mode when they aren't used for a while. We left them on for an entire night and were greeted with more or less the same amount of battery remaining when we began testing them in the morning. Additionally, the ATH-S200BT headphones also house a Bluetooth notification light, physical volume and pause/play buttons. The pause/play button also doubles up as a call button. The micro-USB charging slot also resides here. While we'd prefer a USB Type-C port, that may be a bit too much to ask at this price point.
Bottomline
The Audio Technica ATH-S200BT headphones are cheaper than most wireless headphones we recommend for those chasing features as well as those vying for great sound. These affordable cans sport an incredible battery life, great wireless connectivity and good overall sound, which is more than what we'd expect at this price point. While they may have some issues such as non-folding design, clamp being too tight, and less than ideal sound dynamics, they do have plenty of redeeming qualities. You'd actually be hard-pressed to find a pair of Bluetooth headphones that cough up the battery life and sound quality the ATH-S200BT deliver. If you're on a budget, these pair of headphones may just be the ideal pair for you.