Nvidia has announced that they are pushing the launch of the Nvidia GeForce RTX 3070 due ensure enough inventory
The launch of the Nvidia GeForce RTX 3080 and RTX 3090 have been marred by the lack of inventory, sparking off some strong reaction from fans. At launch, the online sales ended within seconds with scalpers making off with most inventory and stores across the world didn't have enough units to satiate all the gamers who wanted to get their hands on the Ampere based cards from Nvidia. Given the massive lashback, Nvidia has decided to delay the launch of the Nvidia GeForce RTX 3070 GPU.
Nvidia published the update in a statement on their official website, stating that they understand that there should be more cards available at launch. The company says they have ramped up production and that the cards should now be available in much greater quantity on October 29, a day after AMD reveals their Big Navi GPUs.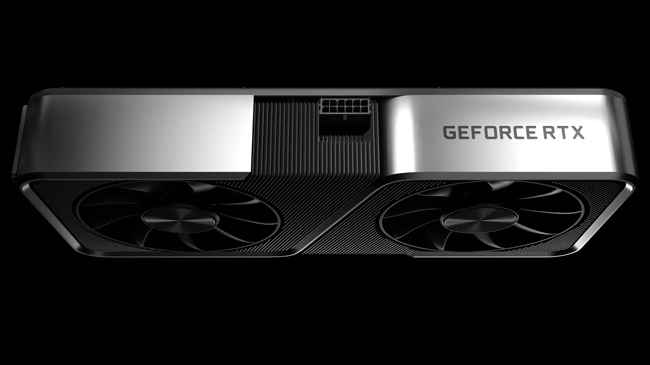 The Nvidia GeForce RTX 3070 is expected to be a wildly popular GPU, given that Nvidia claims that the card matches and at times even exceeds the performance of the RTX 2080Ti. For reference, the RTX 3070 is priced at $499 while the RTX 2080Ti sold for more than twice that. In terms of specifications, the RTX 3070 sports 8GB of GDDR6 memory and 5888 CUDA cores. While the RTX 3080 and RTX 3090 come with a new 12-pin power connector, the RTX 3070 sports an 8-pin connector. The base clock on the GPU is 1.5GHz with a boost clock of up to 1.73GHz. The RTX 3080 manufactured by AIB partners was recently discovered to be crashing in various instances, with the fault being zero'd down to the use of lower quality resistors to filter out electrical noise. It was also discovered that the crash only occurred if the offending card was going over its advertised boost clock. Hopefully, the RTX 3070 would not have such issues at launch.
Tags:
Nvidia GeForce RTX 3070
Nvidia GeForce RTX 3070 price
Nvidia GeForce RTX 3070 india