The flagship RTX 30-series card based on the Ampere architecture will feature 5248 CUDA cores and 24 GB of GDDR6X memory
NVIDIA CEO Jensen Huang announced the GeForce RTX 30 series of graphics cards including the RTX 3090, RTX 3080 and RTX 3070 at a virtual event today. The RTX 30 series is based on the NVIDIA Ampere microarchitecture and boasts of 2x performance and 1.9x the power efficiency over the previous NVIDIA Turing based RTX 20 series of GPUs. Ampere cards will use a Samsung 8nm process specifically designed for NVIDIA. The founders edition NVIDIA GeForce RTX 3090 graphics card will be priced at INR 1,52,000 in India. The RTX 3080 and the RTX 3070 will be priced at Rs 71,000 and Rs 51,000, respectively.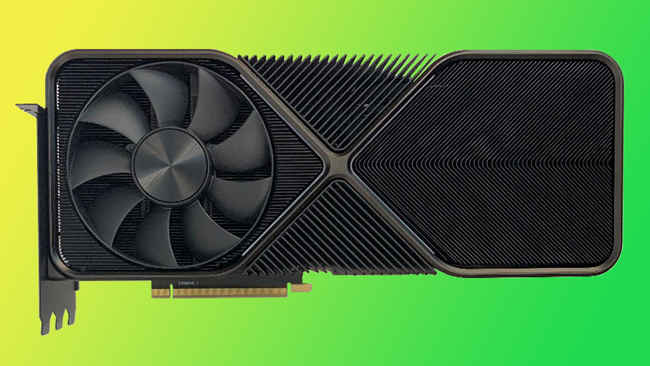 "Today's launch of NVIDIA Ampere GPUs is a giant step into the future," said Huang. "The work of thousands of engineering years, the GeForce RTX 30 Series delivers our greatest generational leap ever. NVIDIA RTX fuses programmable shading, ray tracing and AI for developers to create entirely new worlds. Twenty years from now, we'll look back and realize that the future of gaming started here."
NVIDIA GeForce RTX 3090 Specifications
The GeForce RTX 3090 is powered by the GA102-300 GPU which has 5248 CUDA cores which have a Boost Clock of 1695 MHz. The card features 24 GB of GDDR6X memory which is clocked at about 2500 MHz and uses a 384-bit wide memory bus. The cumulative bandwidth is 936 GB/s and the card has a TGP (Total Graphics Power) of 350 watts. The NVIDIA RTX 3090 card also utilises a 12-Pin custom power connector for which an adaptor will be provided with the card. The NVIDIA 12-pin PCIe Molex Micro-Fit 3.0 connector will be on one end of the adaptor and the other end will take two 8-pin PCIe connectors from your computer's power supply unit.
NVIDIA GeForce RTX 3090 Pricing and availability
The Founder's Edition NVIDIA GeForce RTX 3090 will be priced at Rs 1,52,000 (One lakh fifty two thousand Rupees) and will be available starting September 24th. NVIDIA sells the Founder's Edition cards on their own website in India.