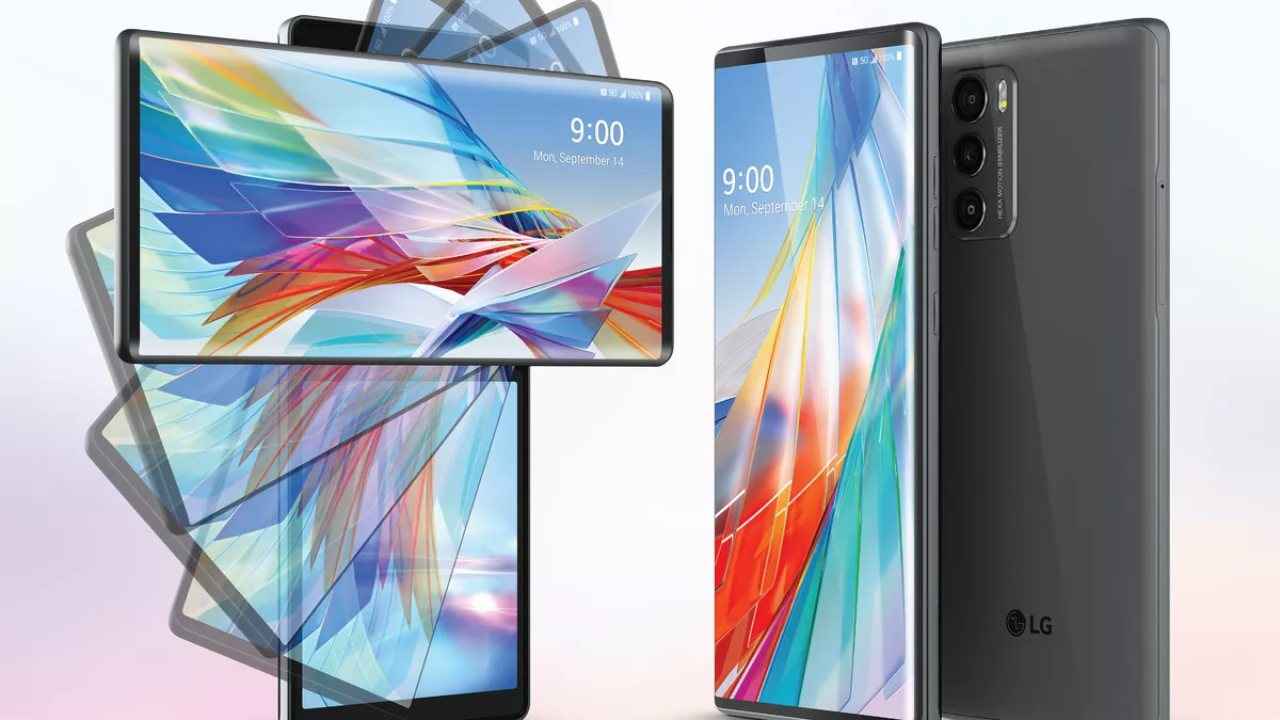 HIGHLIGHTS
LG took the wraps off the futuristic LG Wing, a smartphone with a new form factor and new use cases.

The LG Wing features a second display that swivels out from the back.

You can use the Wing as a regular smartphone, but turn it horizontal and you will be able to flick open an additional display that promises a host of new use cases.
LG just announced a hot new smartphone called the LG Wing, and it's unlike anything you have seen before. It's a phone with a swivelling second screen that flips out from the back. Of course, the party was spoiled when the smartphone leaked out in a hands-on video a few weeks before the launch, but LG spent a good few minutes talking about the possible use cases with this form-factor, and it sounds like the breath of fresh air 2020 needed.
It's really not the first time we're seeing dual-display phones. Heck, LG has been known to make the form-factor mainstream themselves, but the Wing is in a whole new league of its own, and can be looked at as an answer to the expensive foldable smartphones from its domestic rival.
A phone from the future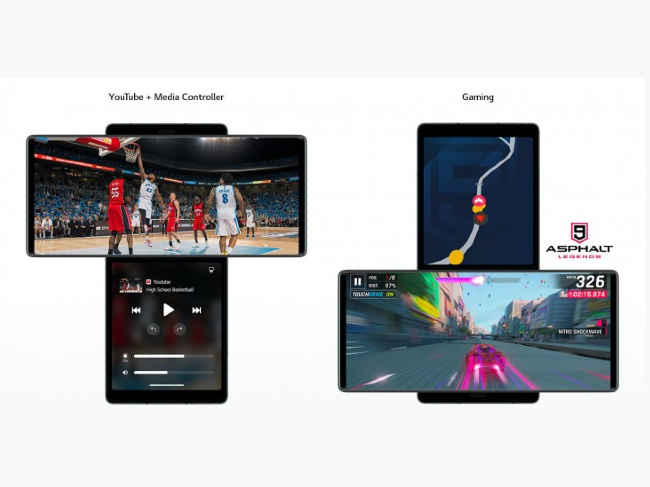 The LG Wing is part of LG's Explorer Project, under which the company plays around with new form factors, to push the envelope of industrial design a little further. The Wing seems to be just the beginning, and LG seems to be working on a whole ecosystem of futuristic smartphones, and it has got Qualcomm, search engine Naver and Korean streaming platforms Tubi and Ficto, as collaborators and co-conspirators.
If you take away the second display, the LG Wing looks like a normal candy bar smartphone with a 6.8-inch curved P-OLED display with FHD+ resolution. It's also bezel-less by having a 32MP selfie camera held inside a pop-up module. And as expected, it's not water or dust resistant, like other LG flagship phones. The second display is a G-OLED display measuring 3.9-inches with a 1.15:1 aspect ratio, and it is this second screen that makes all the difference.
You can use the Wing as a regular smartphone, but turn it horizontal and you will be able to flick open an additional display that promises a host of new use cases. The second screen will show all incoming notifications as you watch a movie on the primary screen. You can even edit videos using the two screens right after shooting it. Or, keep GPS navigation open on the main screen and receive calls on the second screen.
How does the swivel screen work?
LG said it has used a hydraulic damper and a dual-lock mechanism to absorb shock when you swivel out the display quickly. The damper absorbs the jerk while the lock keeps it in place as you use it. LG claimed the Wing screen should last at least 200,000 swivels. And at 260 grams with 10.9mm thickness, adding a second screen hasn't altered the ergonomics by much.
LG Wing Specs and features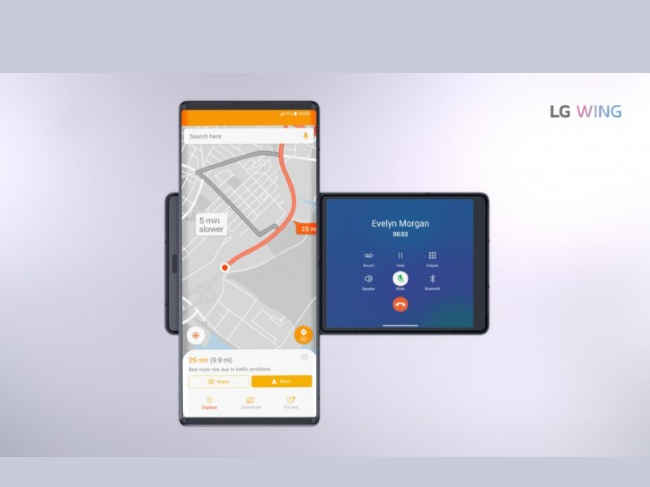 At the back is a 64MP primary camera, a 12MP ultrawide shooter dedicated to the swivel screen and another 13MP ultrawide for the main display. There's even a gimbal mode which can be controlled using a virtual joystick.
The LG Wing runs on the Qualcomm Snapdragon 765G and is paired with 8GB RAM and up to 256GB storage. The phone relies on a 4,000mAh battery to keep it ticking and LG even manage to provide wireless charging in this form factor.
And while all this sounds terribly exciting, we don't know what the smartphone is going to be priced at, or whether it will be coming to India. For now, LG has announced the availability of the LG Wing for the US Markets with carrier locks. It will be coming to Verizon first, followed by AT&T and T-Mobile in the near future.