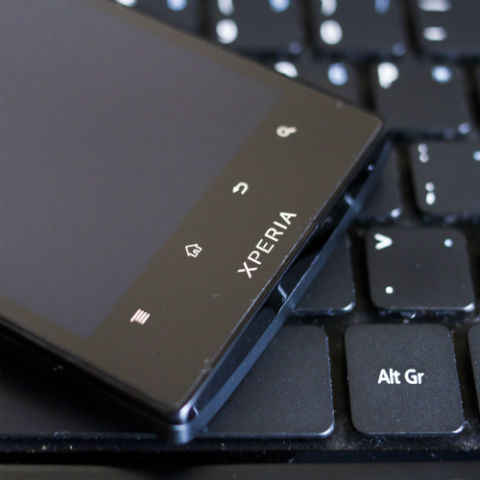 HIGHLIGHTS
If there are no setbacks in the production, we might see Sony's futuristic foldable device in the market by December 2019 or early next year.

Sony is prototyping the design with a foldable display supplied by LG Display, a camera with 10X zoom and a 3220mAh battery.

Presently, the device is running a Snapdragon 7-series SoC by the codename SD7250, although it is expected that the final version will house the Snapdragon 855 flagship SoC
Foldable phones are yet to become the promising evolution they were meant to be, but that isn't stopping tech giants from embracing the technology. Just a day before its official availability, Samsung postponed the launch of the Galaxy Fold citing issues in its design. Huawei too will be releasing the foldable Mate X later this year. Now, a tweet by tipster Max J., spotted by MSPoweruser claims Sony is working on a foldable device.
The tweet claims Sony is prototyping the design with a foldable display supplied by LG Display, a camera with 10X zoom and a 3220mAh battery. The battery might seem a little less for a foldable device but considering Sony is still at the prototying stage, that might change later. Presently, the device is running a Snapdragon 7-series SoC by the codename SD7250, although it is expected that the final version will house the Snapdragon 855 flagship SoC coupled with the Snapdragon X50 5G modem. Clearly, this will be Sony's foray into 5G devices.
There's also another key difference. While Samsung and Huawei's foldable devices are actually foldable, Sony could be working on a rollable design. Based on a patent illustration Sony received, the design could be in a retractable roll-out form factor. Sony might implement the use of rails to help expand the display on both sides of the devices, turning the smartphone into a tablet.
If there are no setbacks in the production, we might see Sony's futuristic foldable device in the market by December 2019 or early next year. However, there's little chance of the phone ever launching in India. Sony's mobile division has officially shut shop and exited from the Indian market. But this could be a good way to make a comeback.