Sony has developed an all-new camera sensor, the IMX300, for the two new Xperia XZ and X Compact smartphones.
Sony has announced new Xperia smartphones, the Xperia XZ and X Compact, at IFA 2016. Specifications and renders of both the phones were recently leaked, and the final devices seem somewhat similar. The one key aspect that Sony is introducing with these two smartphones is the new IMX300 image sensor. This sensor offers a new autofocus system, developed upon Sony's hybrid autofocus system introduced earlier this year with the Xperia X. The new phones use 23MP sensors along with 'triple image sensing' technology. To improve frame lighting in low light, the new phones can go up all the way to ISO 12800. Sony has also altered its design for the two phones, which now have a metal back and a looped surface design somewhat similar to older Lumia phones.
The Sony Xperia XZ is the new flagship smartphone, powered by a Qualcomm Snapdragon 820 SoC and 3GB of RAM. The Xperia XZ sports a 5.2-inch Full HD IPS display powered by Sony's Triluminos technology. It offers 32GB and 64GB of internal storage, and can accept microSD cards of up to 256GB. The phone has a 2900mAh battery, and is IP65/IP68 certified. The phone also features a 13MP camera.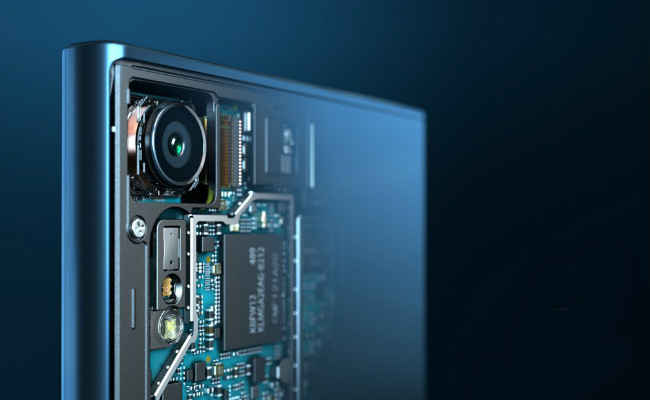 The Sony Xperia X Compact is a smaller version of the Xperia X with a new camera. The X Compact is powered by a Qualcomm Snapdragon 650 SoC, along with 3GB RAM and 32GB native storage. It has a 4.6-inch 720p display with Sony's Triluminos display. There is a 2700mAh battery inside, and the phone houses a 5MP front-facing camera. Like the Xperia X, the X Compact does not get dust- and water-protection.
Sony also announced the Xperia Ear wireless earbuds. It is artificially intelligent, packs in a voice assistant, and is somewhat similar to the Moto Hint. The device will be launched in November 2016, in select markets.
On the audio front, Sony has introduced a new "Signature Series" that flaunts two Hi-Res WM1 series Walkman music players, MDR-Z1R stereo headphones, MDR-1000X wireless noise cancelling stereo headphones and the TA-ZH1ES headphone amp. There will also be a new Hi-Res home audio system, two wireless Extra Bass sports headphones, and a Walkman with 3.1-inch touchscreen, soon.

In TVs, Sony showcased its new range of BRAVIA 4K HDR TVs equipped with a new, 4K image processor, which the company claims has 40% more real time processing than Sony's existing 4K processor. This is also the first Sony TV lineup to be equipped with Sony's Backlight Master Drive backlighting technology. There were no drastic announcements beyond these, and Sony seems to be more on the consolidation foot, rather than innovation.
Sony also showcased a new action camera equipped with Balanced Optical SteadyShot image stabilisation technology. It uses a wide angle Zeiss Tessar lens, and can shoot in 4K. The action camera comes bundled with a Live View remote.