Realme on Monday, July 29, invited beta testers to try out the mysterious "Project X." The company was asking users to sign up for the project. All those who signed up were required to sign a Non-Disclosure Agreement (NDA). Additionally, the testing was open only for the Realme 3 Pro users. Other Realme phone owners were not eligible to apply. However, Realme has closed the enrollment.
Many are speculating that the mysterious Project X could be the new Realme OS. It could also be the Android Q-based ColotOS software. Realme has so far launched its phones running on Oppo's ColorOS. The company has been slowly moving away from Oppo, and it became an independent brand in July 2018. So Realme working on its own OS could be possible. However, these are just speculations and Realme has not yet revealed anything about the project. Although, Realme filed a trademark application for RealmeOS in the UK earlier this year.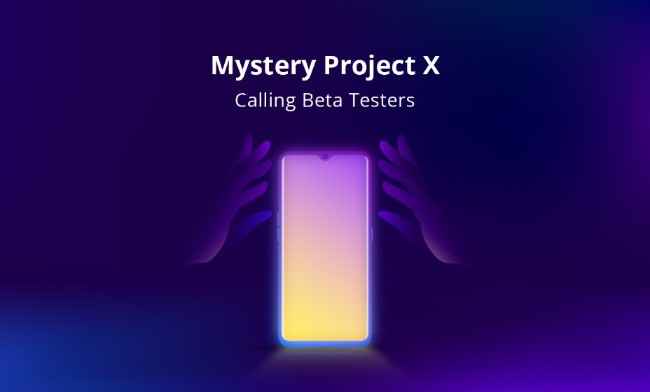 Madhav Sheth, Realme CEO, took to Twitter to call out beta testers for Project X. As per the tweet, Realme is looking for "fans having experience in beta testing of pre-release software and reporting." Apart from the condition of person using Realme 3 Pro, users were asked to provide the IMEI number of their device. Realme had shared a form that users needed to fill to apply for the Project X. Here's the official list of requirements as posted on Realme's website:
Requirements:
- Proven experience in beta testing and debugging.
- Owns a Realme 3 Pro (no other device will be accepted).
- Bugs and feedback need to be expressed in English.
As of now, we do not know if this beta testing program is for Realme OS. Furthermore, if the company is indeed working on a new OS what will happen to old devices running on ColorOS software, remains to be seen. We can expect to get more information about Project X in the coming weeks.