Earlier this month, Oppo teased a phone with an under-display camera. At that time, the company did not reveal any info about the official debut of the technology in their phones. It now seems that a phone with the latest tech is going to be launched at the MWC Shanghai next week. Oppo has shared a poster on Weibo for an event taking place on June 26. The under-the-display camera technology is aimed at achieving a smartphone design without having a notch on the screen as well as any special mechanism like pop-up or swivel camera to incorporate the selfie shooter. Whatever Oppo shows at the event could be a prototype because the technology is still at a nascent stage.
The first teaser was shared by Oppo Vice President Brian Shen on Weibo and later the same clip appeared on Oppo's official Twitter handle. The short video clip showed a notch-free smartphone prototype with no visible camera (no punch hole or pop-up mechanism). In the video, a demonstrator launches the camera app, and the screen shows a live view of the room's ceiling. To prove that the camera is placed under the display, the person hovers a finger over the area where the camera is placed.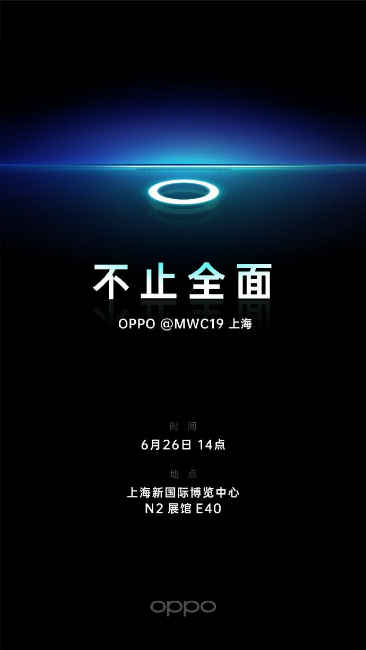 "At this stage, it's difficult for under-display cameras to match the same results as normal cameras, there's bound to be some loss in optical quality. But, no new technology jumps to perfection right away," Shen said in a follow-up post, noting that the technology is still in its early days. In a related development, Xiaomi President Lin Bin also shared a clip in which an under-screen camera was seen on a Mi 9 prototype. Reportedly, Xiaomi's technology is different from the one showcased by Oppo.