OnePlus might be looking to take over the budget segment with a number of new devices codenamed Billie, Lemonade and Clover.
OnePlus initially shot to fame for offering flagship hardware at significantly lower prices in comparison to the competition. However, since the fateful days of the OnePlus One, the company's latest OnePlus 8 series can be hardly considered budget-friendly. However, with the launch of the OnePlus Nord(₹ 27978 at Tatacliq), the company has shown that they are well aware of the need for budget-friendly smartphones. Now, there are leaked reports that the company may be working on more budget smartphones.
According to Android Central, OnePlus has at least two budget smartphones in the works, code-named Lemonade, Billie and an entry-level smartphone code-named Clover. The report says that Billie could likely be the successor to the OnePlus Nord (review) and sport the Qualcomm Snapdragon 690 SoC. The Snapdragon 690 SoC is fabricated using Samsung's 8nm process and incorporates a 5G radio. The Snapdragon 690 is an octa-core CPU featuring two Cortex-A77 based cores and six Cortex-A55 based cores, with the two big cores being clocked at 2Ghz.
There's not a lot of information available about the OnePlus Lemonade, except that we should be hearing about it very soon. Same goes for OnePlus Clover, though the Android Central report does state that Clover would be a budget, entry-level smartphone. The report concludes by stating that the OnePlus 8T might be around the corner as well and would replace the OnePlus 8 (Review) and the OnePlus 8 Pro (Review).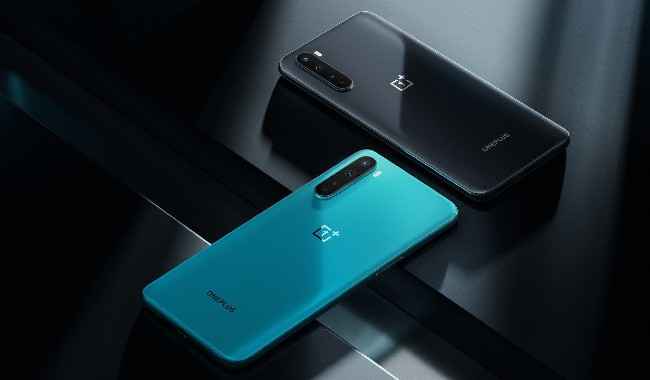 Over the years, OnePlus has been quick to evolve with the times. They moved from a one-phone-a-year strategy to a bi-annual release. The company adopted this model in order to always have a smartphone in the market with the latest, flagship component available to its customers. However, maintaining the flagship-only approach would not have worked for OnePlus in the long run, especially in a market as price sensitive as India.
Currently, there is no word on when the company plans to launch the OnePlus 8T series or even the successor to the OnePlus Nord. However, the company's entry into the entry-level segment would be an interesting one, given how competitive that area has become between Samsung, Realme and Xiaomi.